East Liverpool Historical Society
Webber Brewery 4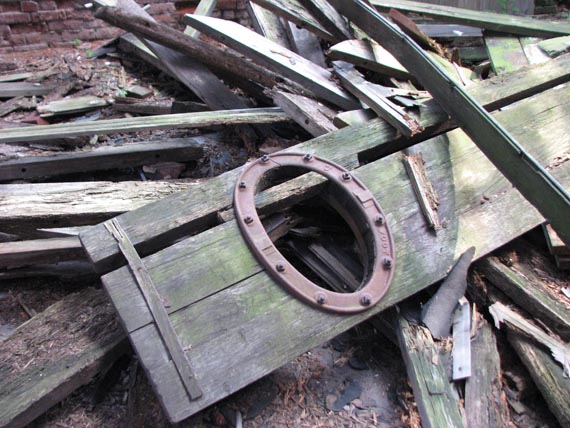 This was found next to the stairway on the 4th or 5th floor. It appears to possibly be part of some sort of storage vat or something along those lines.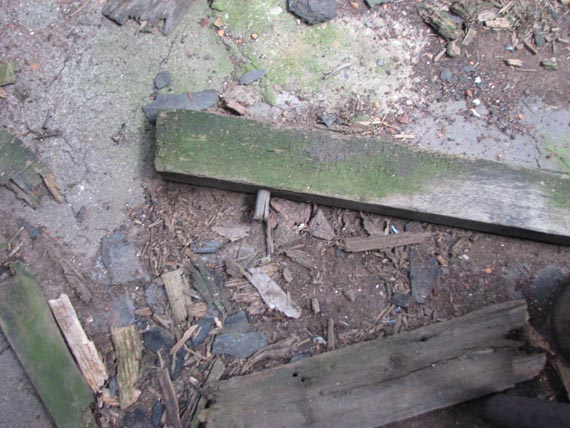 Part of the same pile of wood, that appears to be a wooden peg that was used in place of nails to put things together. This is pure speculation of course.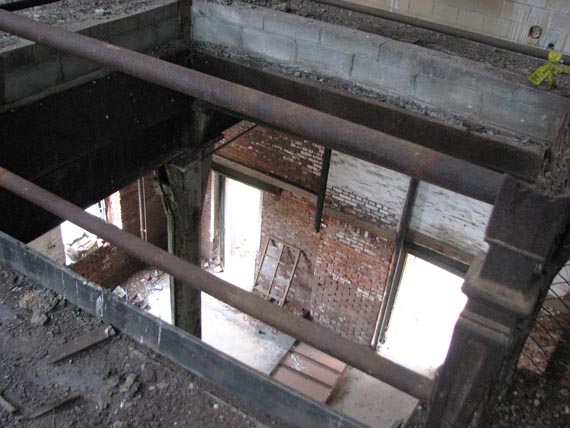 Probably looking down at the 4th floor from the 5th floor.
The Top Floor of the main (tower) building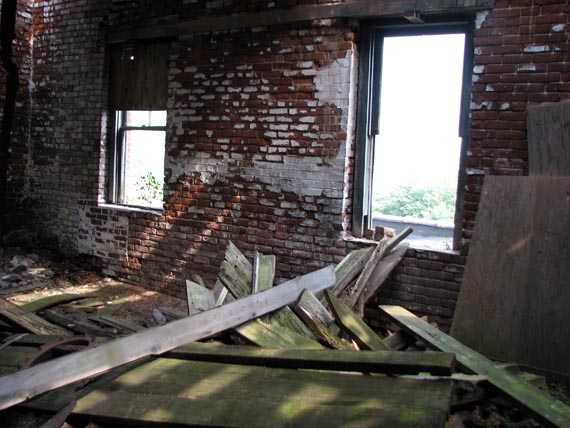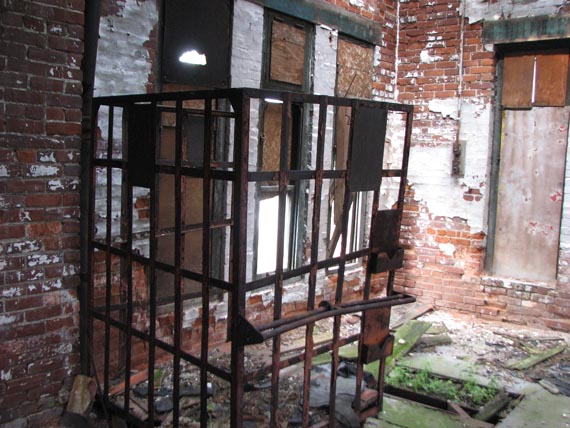 We have no idea what this cage thing was for. Another floor had one as well .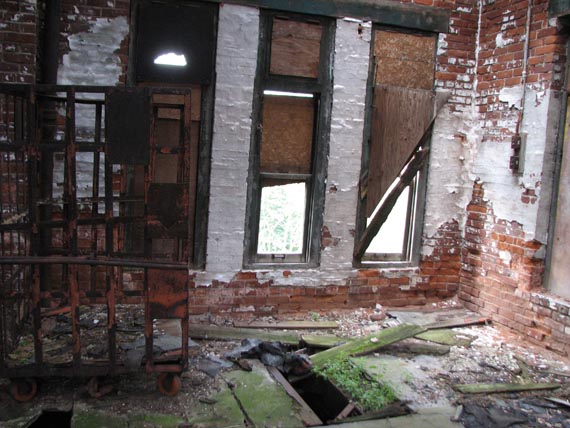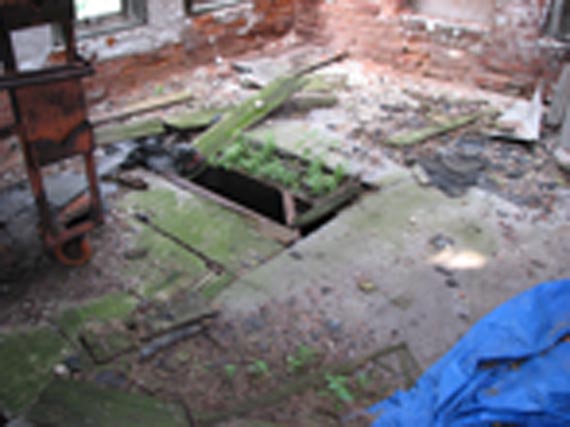 That second blurred picture.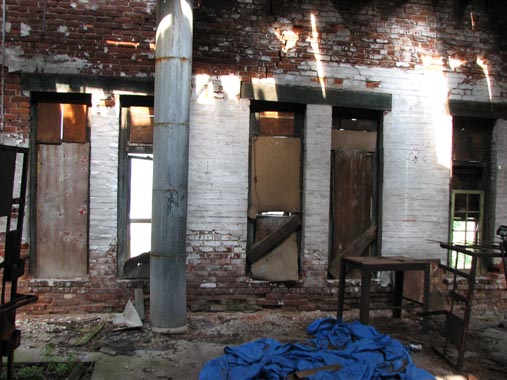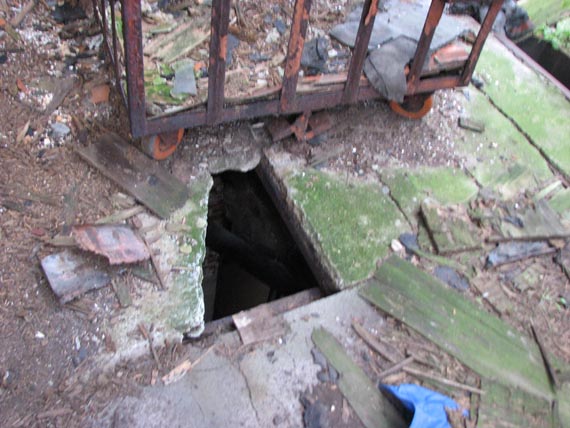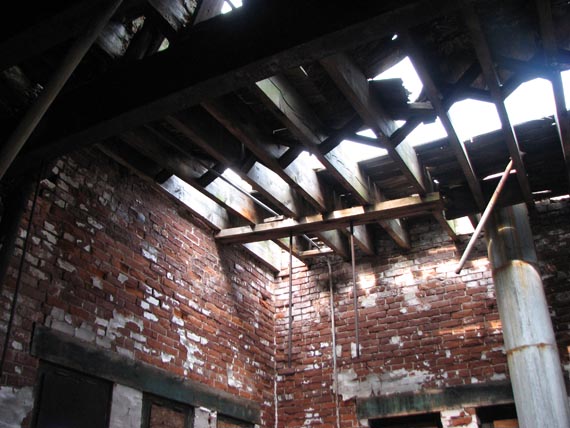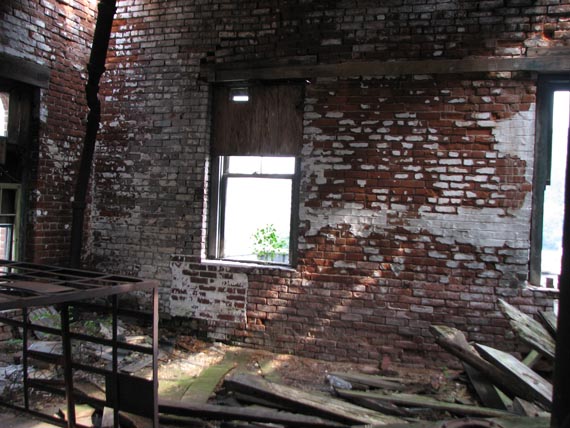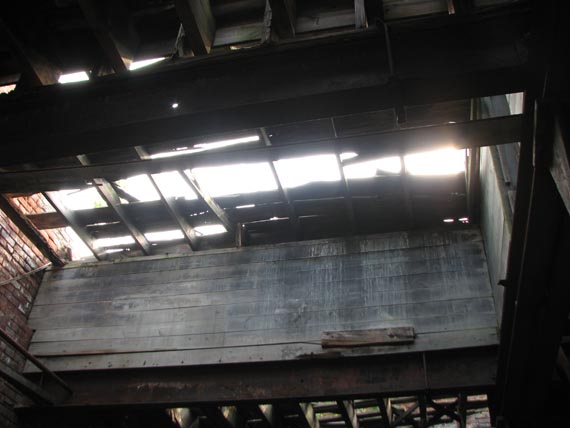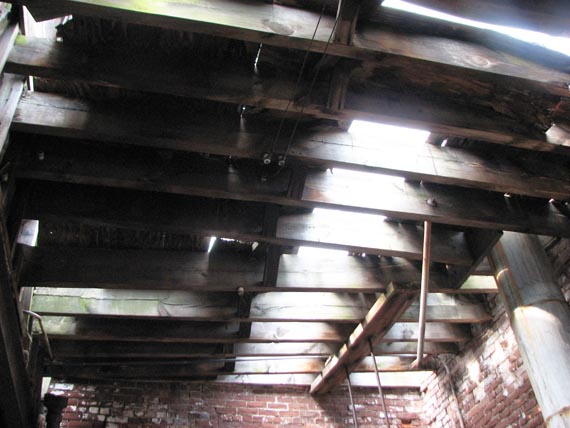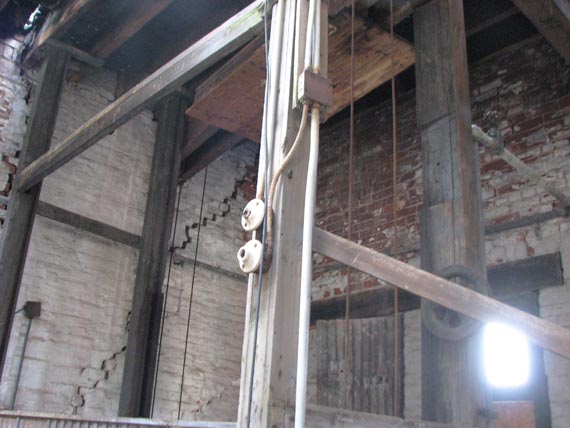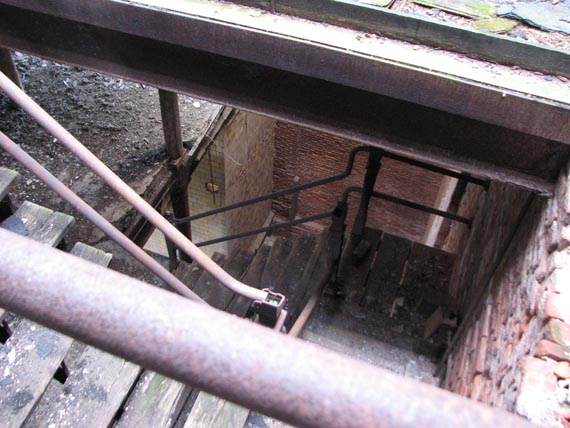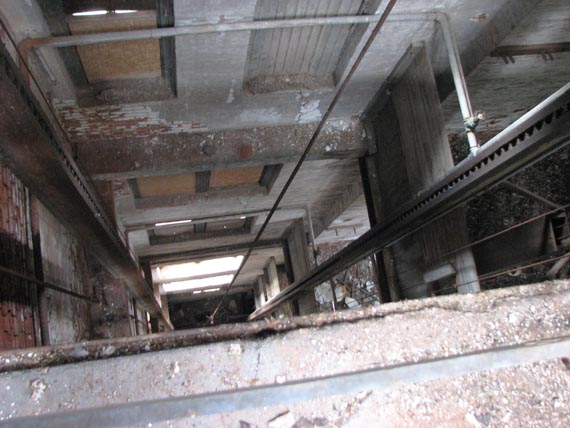 Looking down the freight elevator.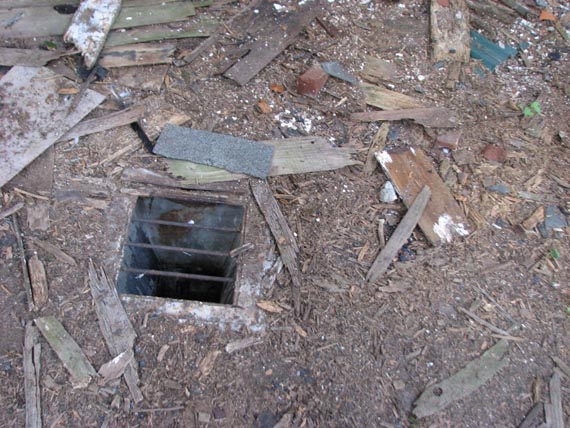 Possibly a opening for grain to be dumped.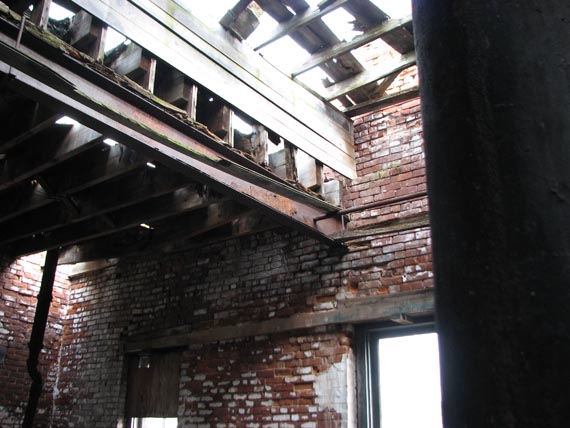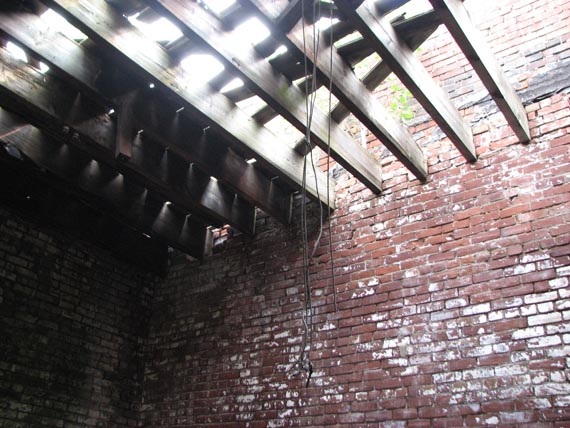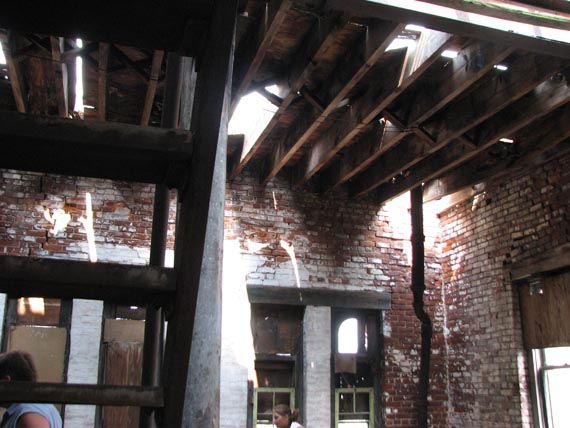 To the right the final steps upward.
---