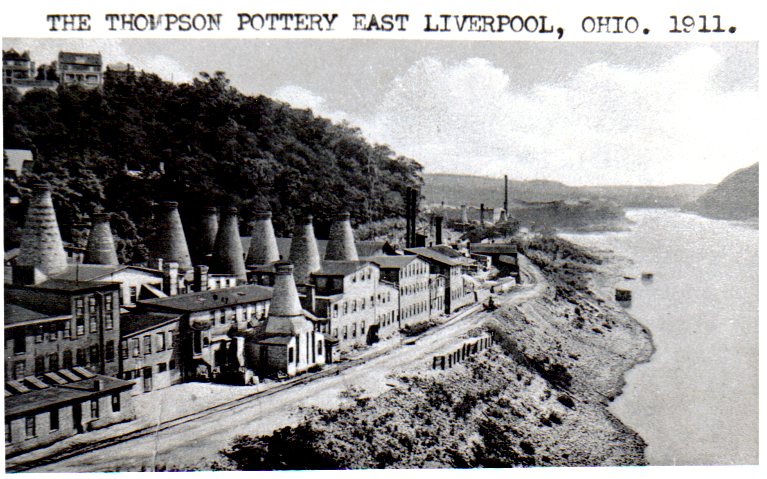 1868 -- THE C. C. THOMPSON POTTERY COMPANY – 1922
The C. C. Thompson Company originated under the name of Thompson & Herbert in 1868. The venture was backed by Josiah Thompson one of the pioneer merchants of the town. Cassius C. Thompson was a son of Josiah Thompson and Col. J. T. Herbert had been a crockery salesman for William Brunt, Jr. The new firm began with the manufacture of Rockingham and Yellow Ware and continued in that line long after all the other potteries had turned to white ware. The buildings were of the most substantial kind and up to date for that day in the way of equipment, in fact they are still an essential part of the present Thompson plant. This plant is situated on the river front just east of the present Chester - East Liverpool bridge.
About this time B. C. Simms and John C. Thompson came into the firm and it was then known as C. C. Thompson & Company. Cassius Thompson died very suddenly of heart failure, April 24th, 1905, and his son George C. Thompson came into the firm to represent his father's interests. The firm was turned into a stock company and incorporated as The C. C. Thompson Pottery Co.
This company continued the manufacture of C. C. and Yellow Ware till but few years since but had added the making of a fine grade of ware which they made for years but later producing Semi-Porcelain and Decorated goods. The Thompson plant is one of the few which have continued under the same management since the beginning of the plant. They enjoy an extensive trade and are producing goods which are fully as good as any of the kind upon the American market.
THOMPSON BLOCK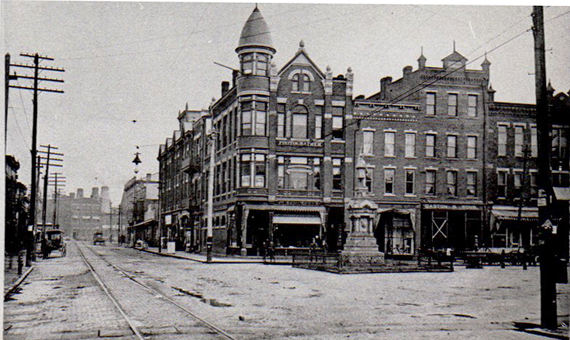 JOHN THOMPSON RESIDENCE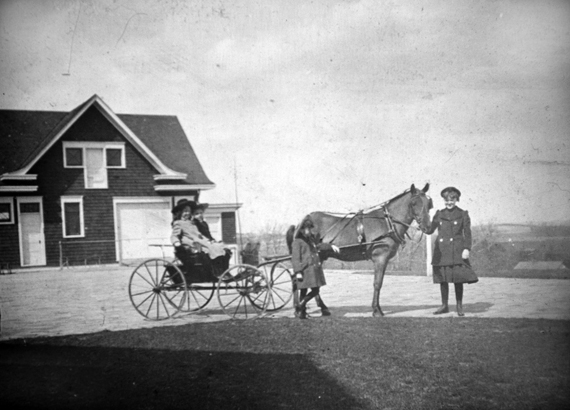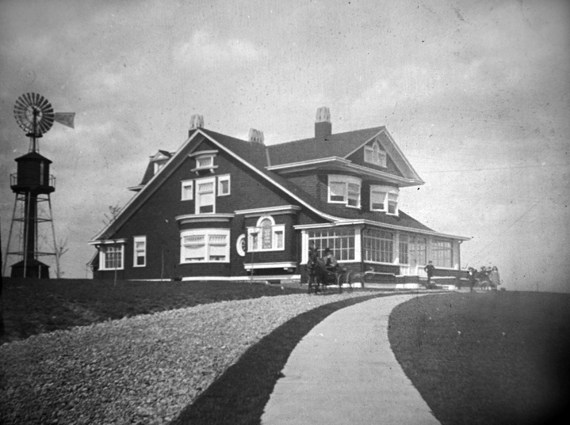 The above two Magic Lantern Glass slide pictures from collection of Dr. Charles H. Birkett. Date of Picture unknown. John Thompson House on Thompson Park Blvd. It is reported that the cost of building this home at the time it was built was 3,000.00.
THOMPSON LANE AKA THOMPSON PLACE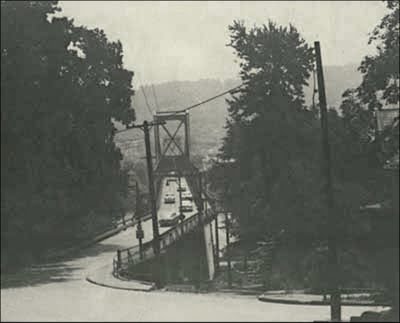 The above picture makes more sense when you look at the following pictures. The following pictures comes from the Inger Lloyd, of Wellsville, collection. Many thanks to her for the pictures.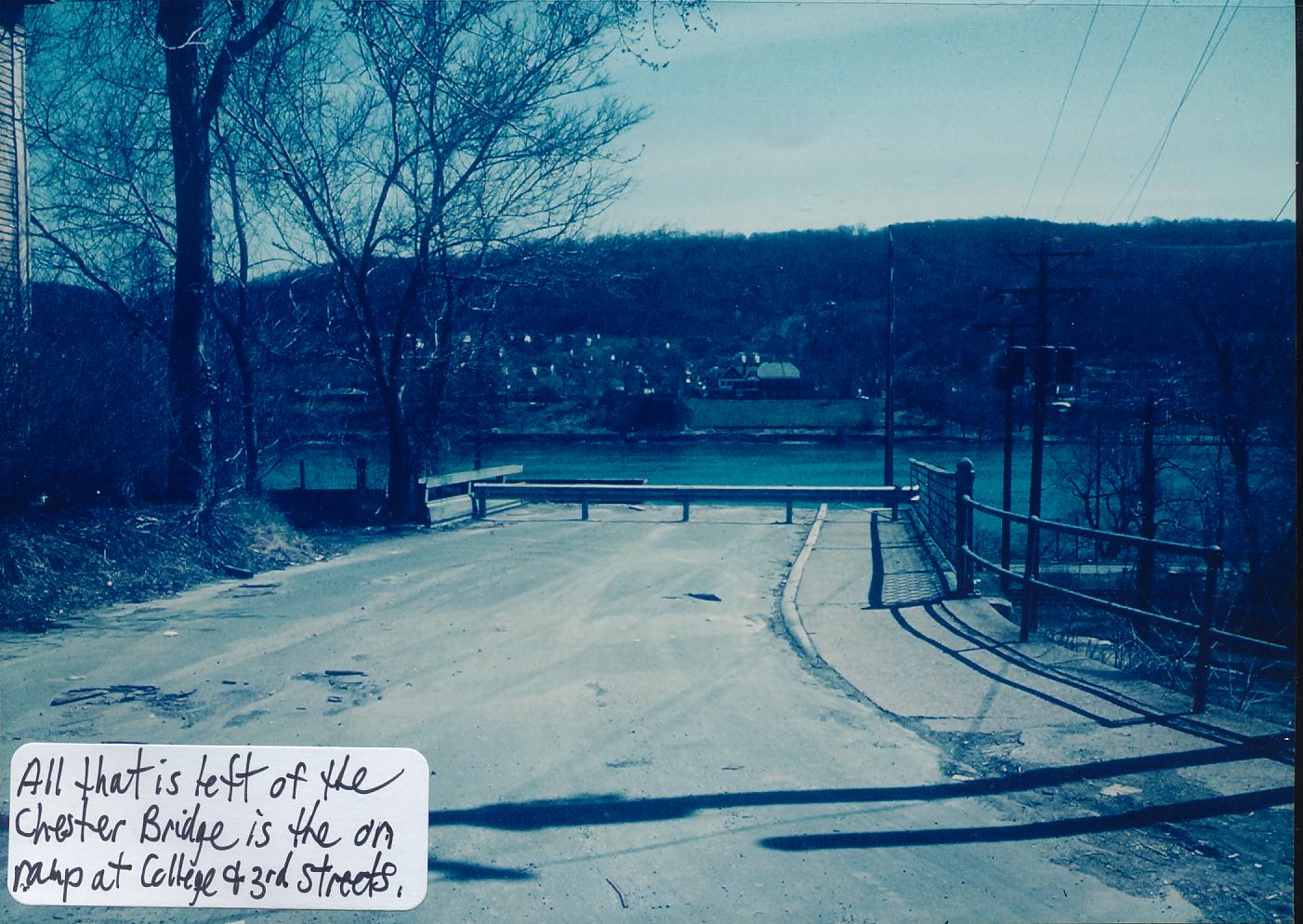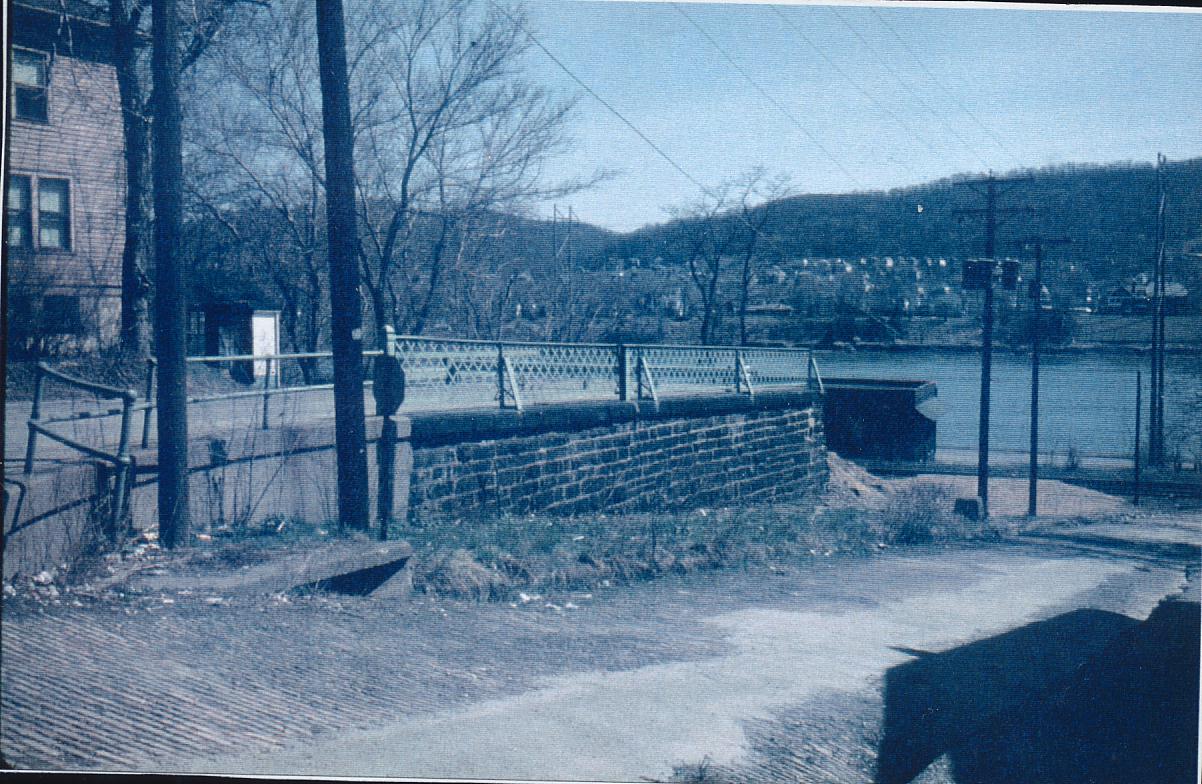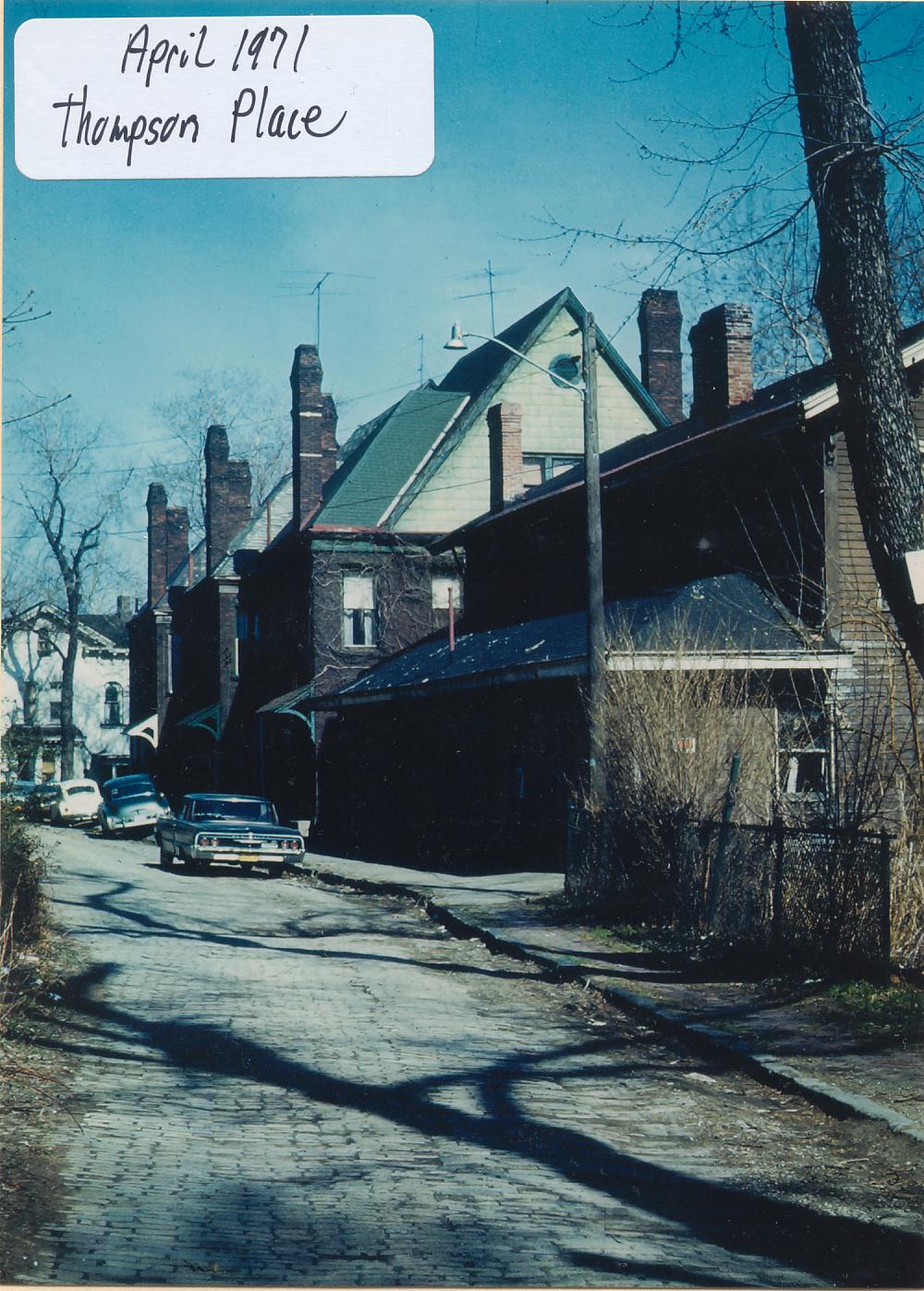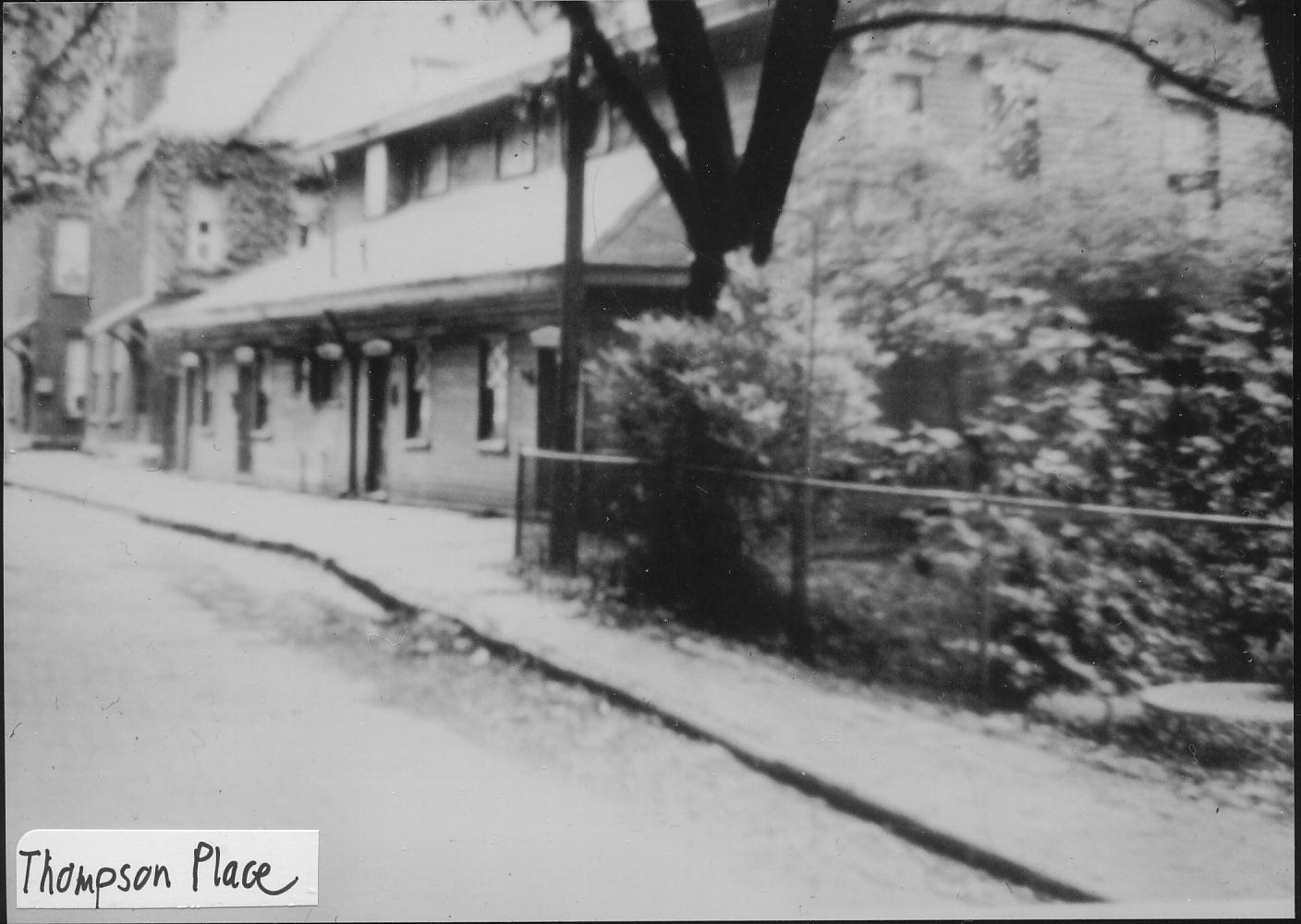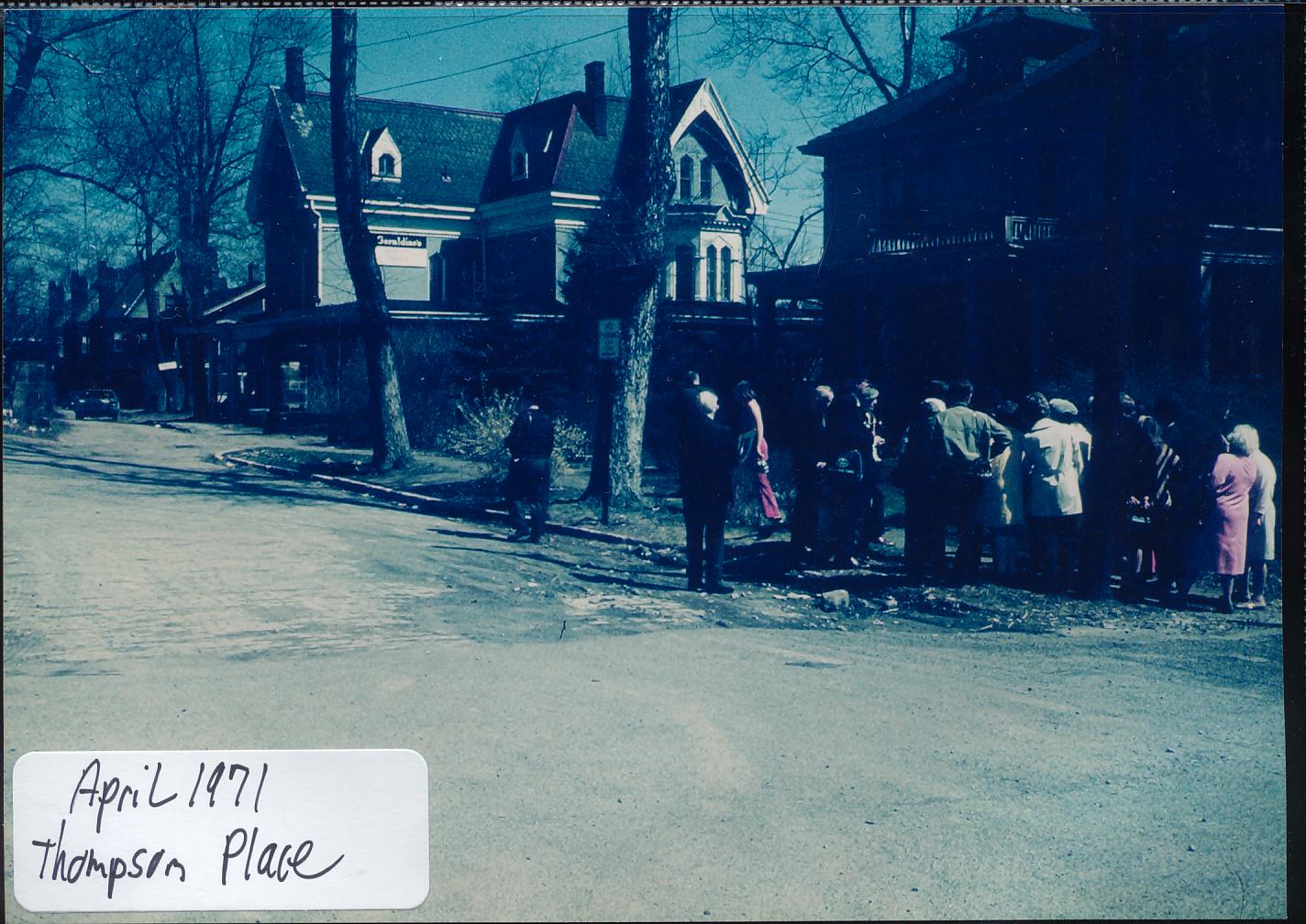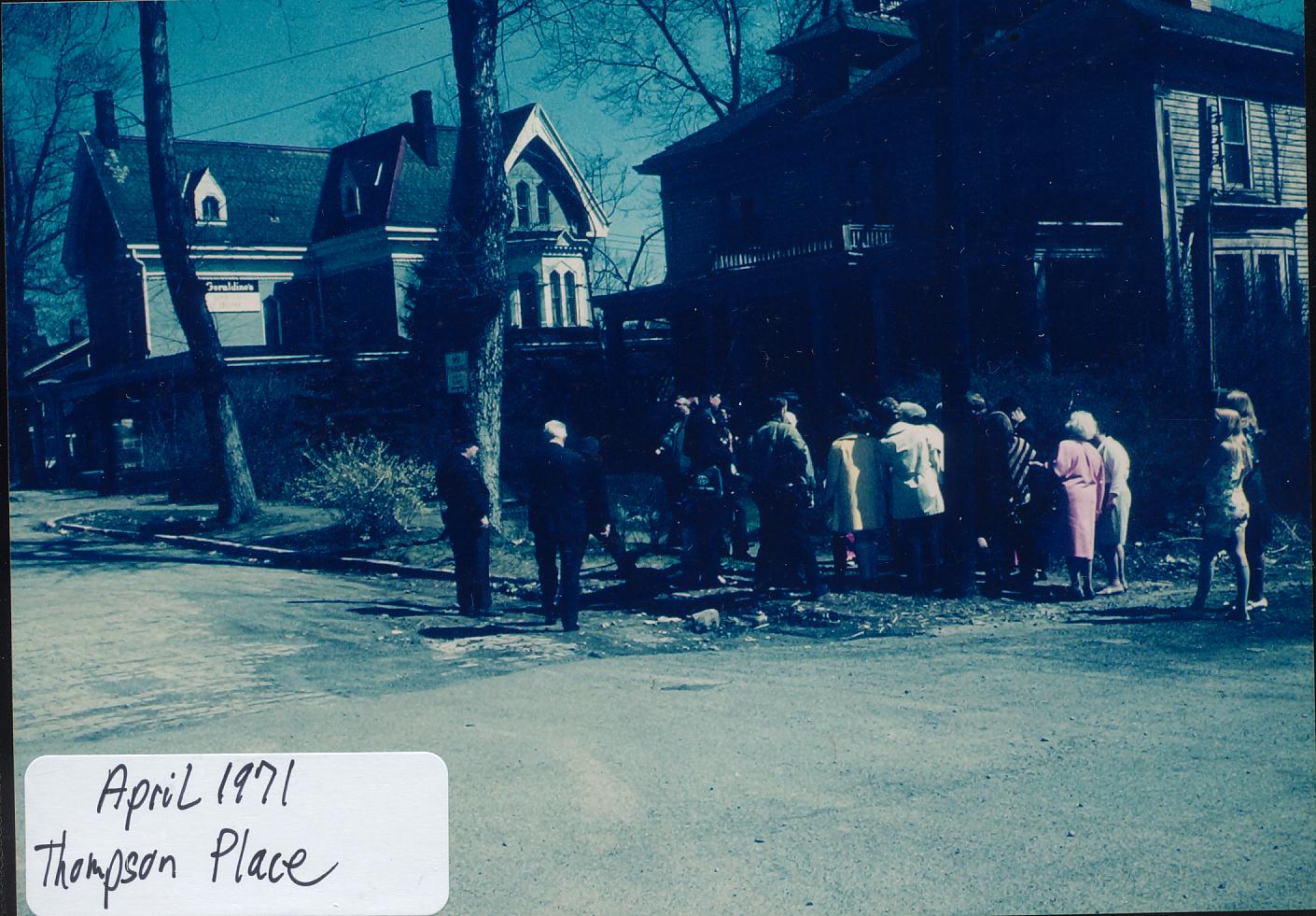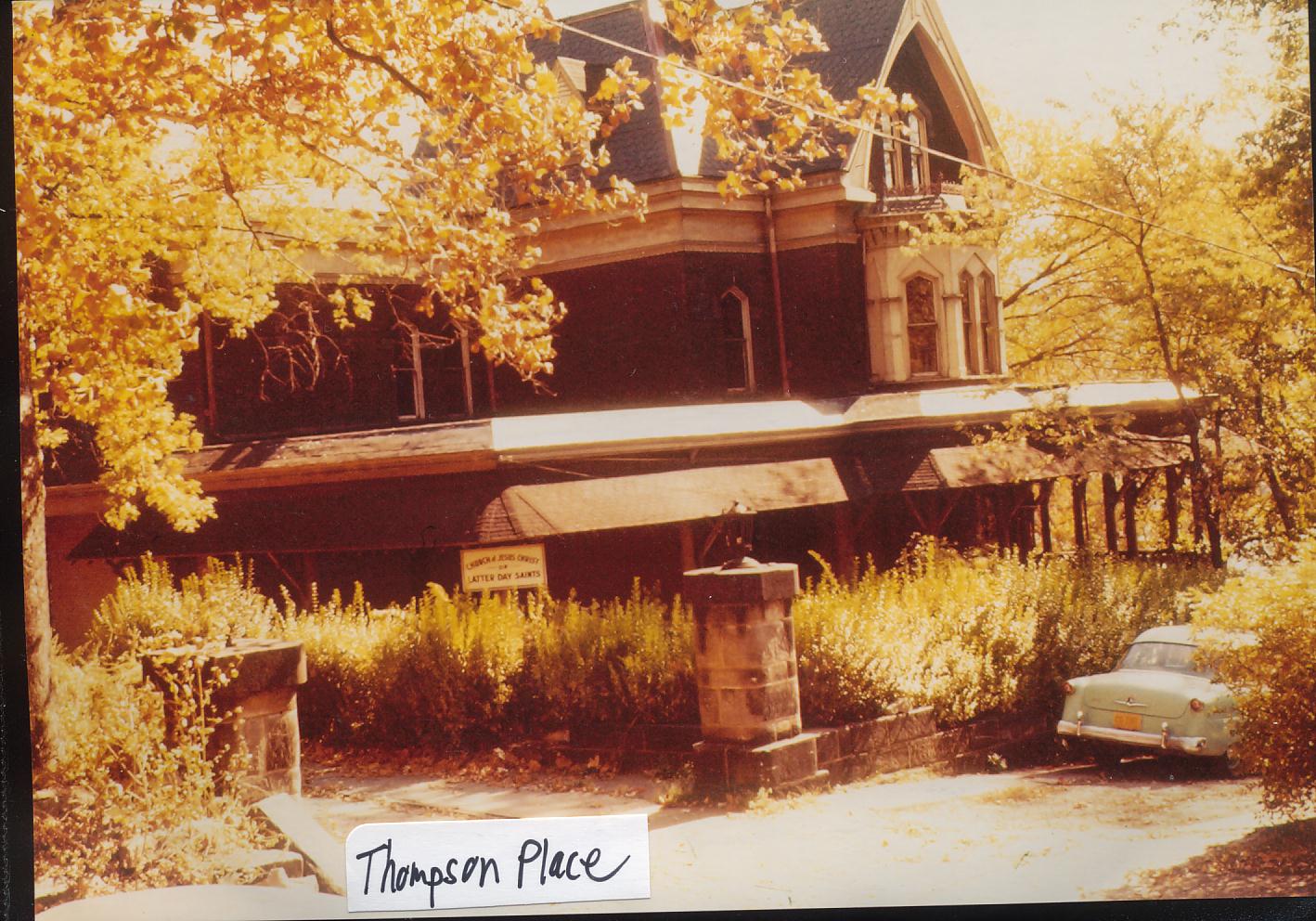 Thompson Place: The first three pictures establish the location of Thompson Place. Traveling east along East 3rd Street if you contiuned straight, it was an extension of East Third Street, instead of turning right onto the Chester Bridge you would have traveled between the two stone pillars and would be in Thompson Place. At one time there were two lions on top of the pillars and a fountain in the center of the lane.
Thompson Place was owned by Will L. Thompson, son of Josiah Thompson owner of the Thompson Hotel. Will Thompson owned the house that over looked the Ohio River.
Thompson here, Thompson there, Thompson everywhere 3
---