East Liverpool Historical Society
Robins and Sant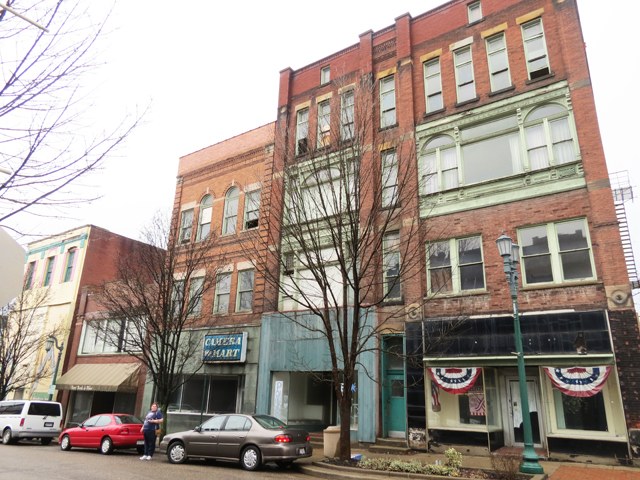 Robins and Sant is in the bookes building, on th first floor, the storefront on the right side of the building. These pictures were all taken in 2011. Some jhave never been posted on the internet before.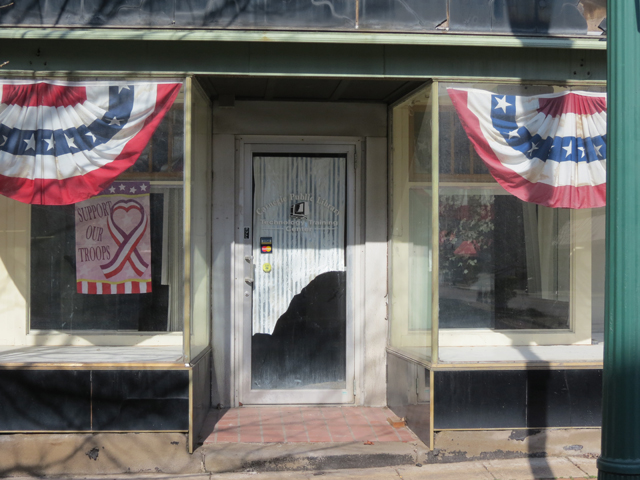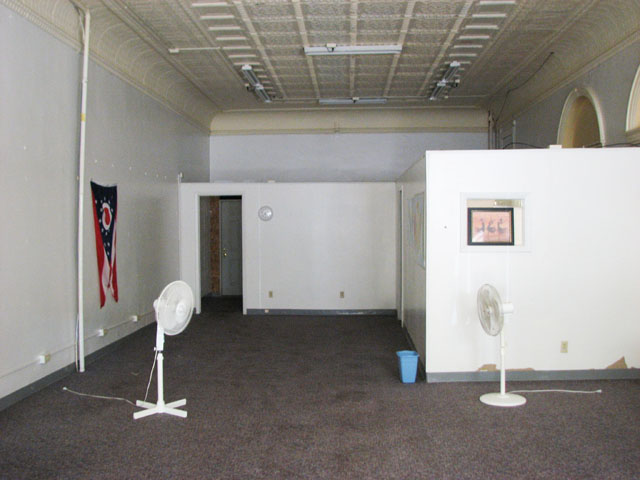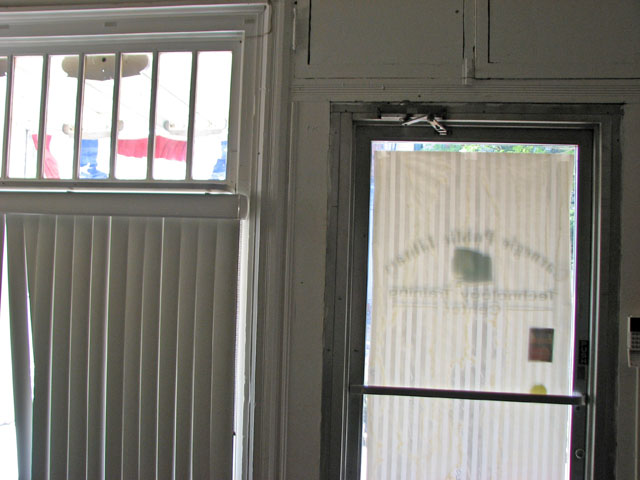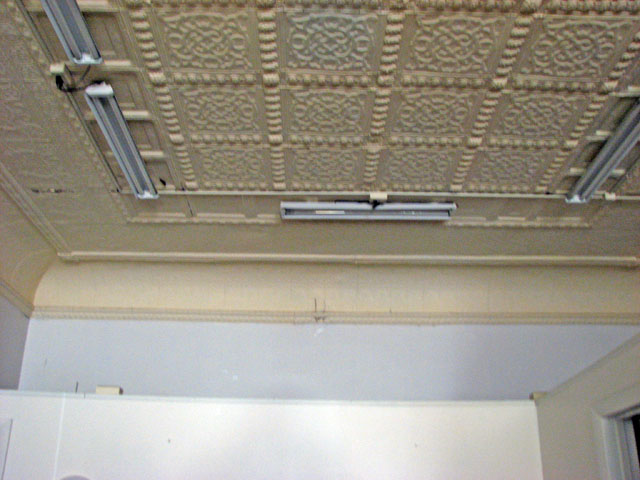 The women in this pictrue is the Craig Newbolt employee that let us into the building to photograph it.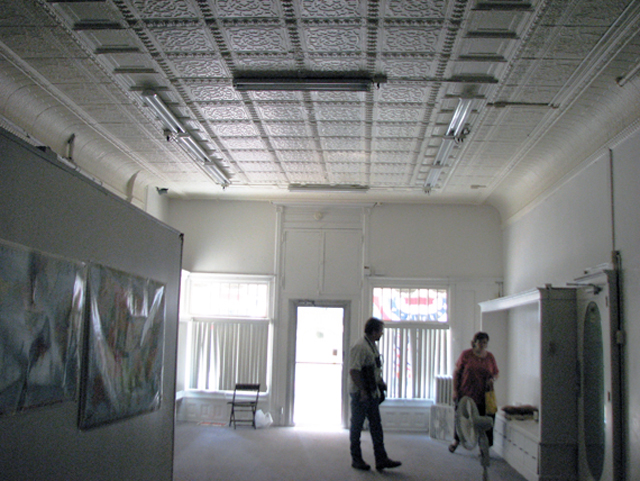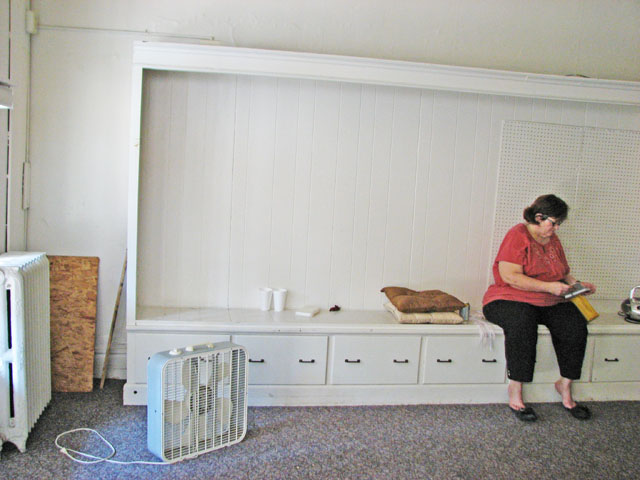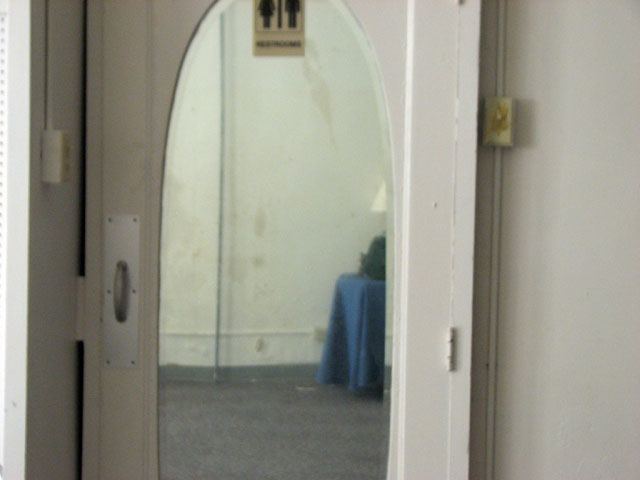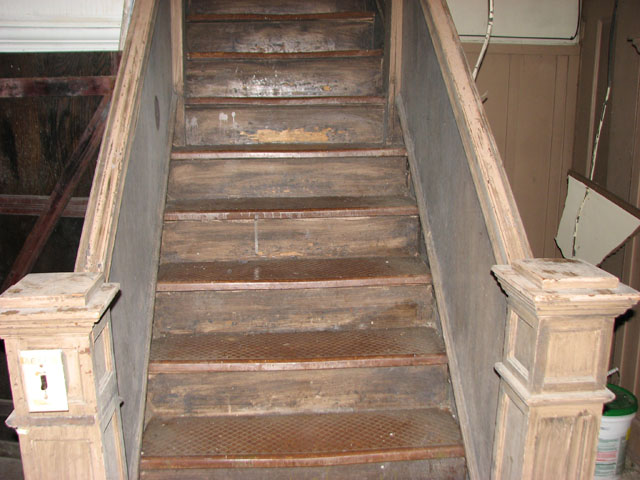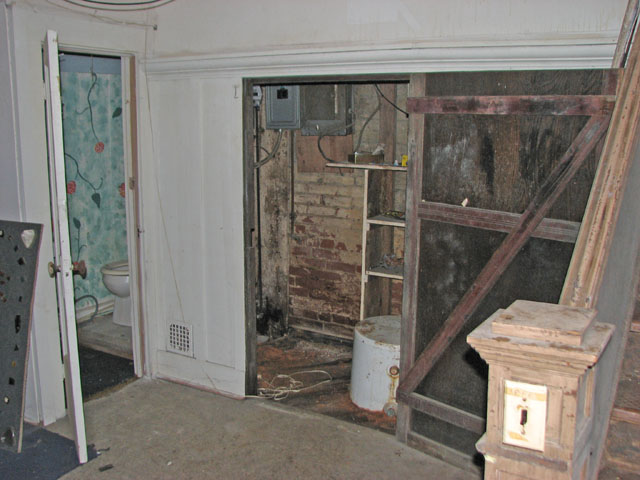 Down to the basement.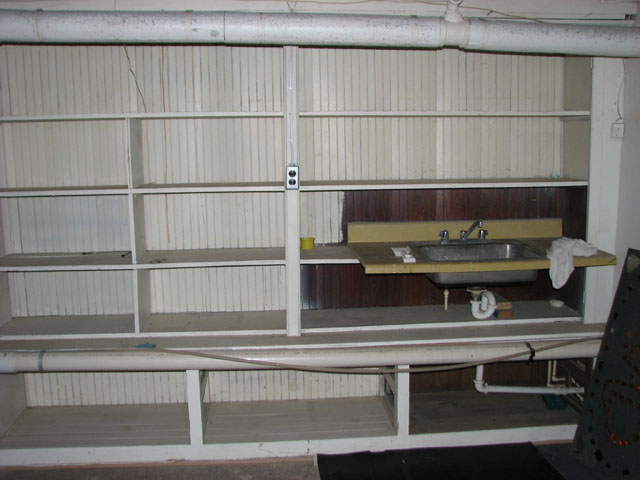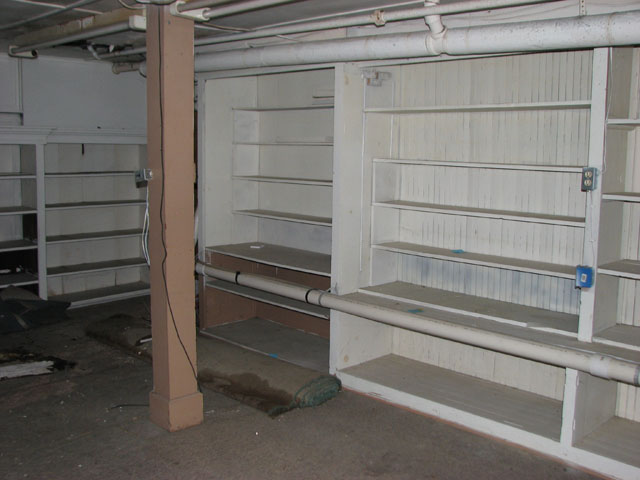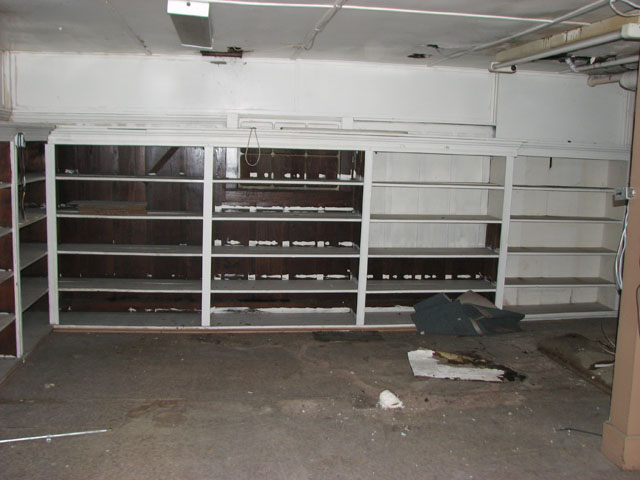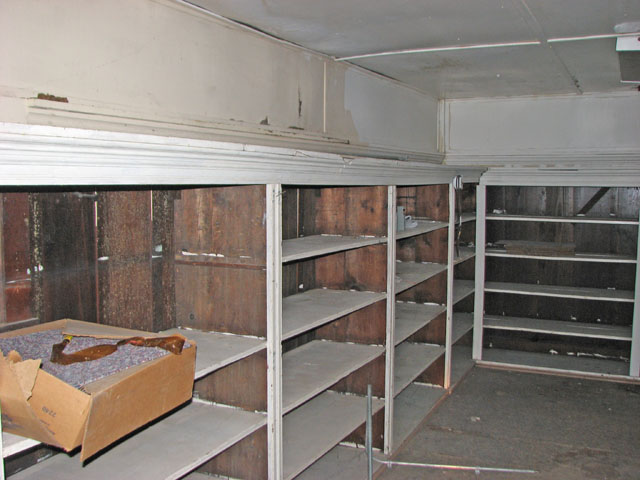 back up to the first floor.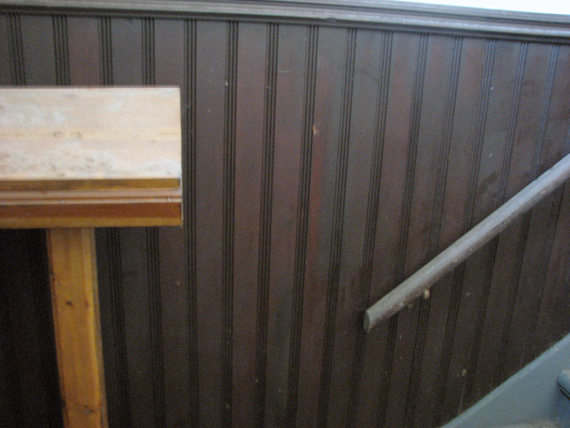 At the rear of Robins and Sants was a door and through the door you came to a short hallway. At the end of that hallway was a door to go outside and a staircase that led to the second floor. This picture shows some of the woodwork in that small hallway that led to the stairs to the second floor.The handrail for the staircase is visible in the picture as well.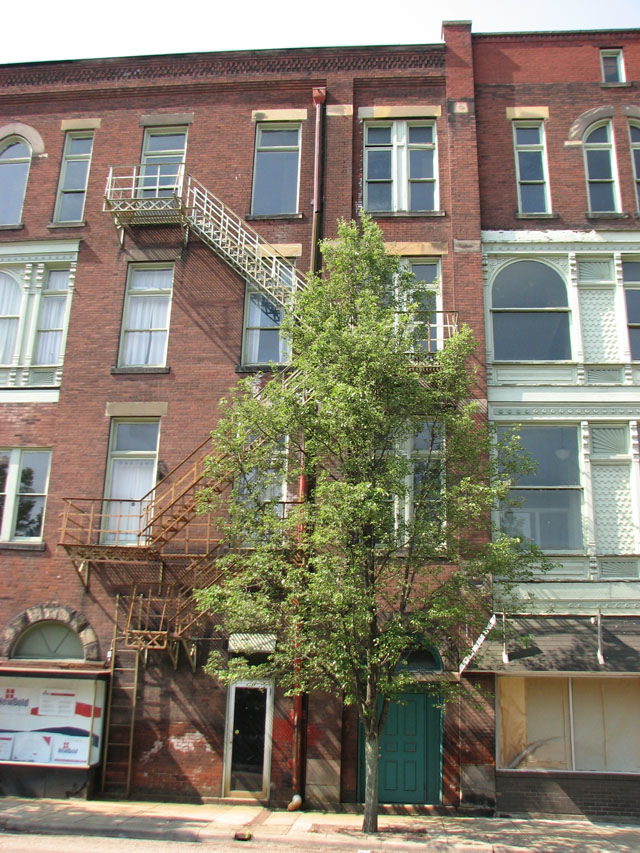 The door to the outside from the outside. This is the West 5th Street side of the Brookes Building. The door being referred to is the green door on the right.
RETURN TO ELHistSoc - The Market Street Project 4
---