This article originally appeared in "Together Again" ELHS All-School Reunion, July 4, 1992.
"If you build it, they will come."
And they did.
Through the years they came to Foundry Field, Columbian Park, West End Park, Patterson Field, the High School (Broadway) gym, Turner Hall, Elite gym, Memorial Auditorium and Potter Fieldhouse facilities that provided the "Field of Dreams" for East Liverpool athletes for three quarters of a century.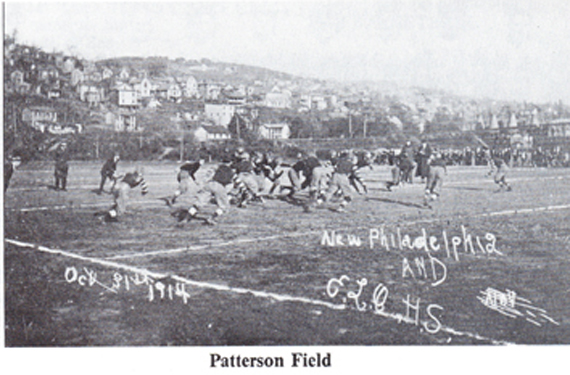 But East Liverpool sports stars were only half of the story.
Dozens of athletes who would later reach the pinnacle of professional and amateur sports displayed their talents on the local sandlots, gridirons and gymnasiums.
Patterson Field was officially dedicated in 1928 but had been the home to Potter Football long before that. A picture in the Historical Society calendar showed ELHS had a team as early as 1903 ELHS Football Team, 1903 and a record was found for 1909 of 5 wins and 4 defeats. But West End Park, later to be known as Patterson Field, was in use as early as 1914 for both football and baseball.
On December 21, 1923 Monroe Patterson donated West End Park to the City.
On November 10, 1928, Patterson Field was dedicated preceded by a gala parade but dampened when the Potters lost 31-0 to Martins Ferry.
The new concrete stadium, a WPA project, was opened for the first game of the 1934 season against East Palestine.
Columbian Park was located in the city's East End, near the Car Barn. Football was played there, the Columbiana County track meet was held there in 1907 and again in 1918. At one time, Columbian Park was a race track for both throughbreds and trotters.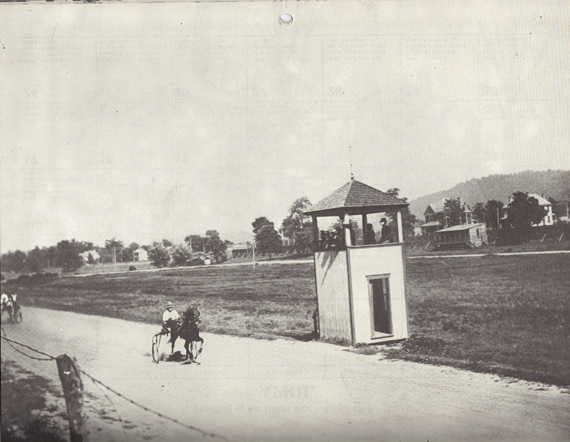 "Robert L" owned by Will Larkins outdistances "Wire Nail" owned by Harrison Rinehart at Columbian Park race track.
Soccer games were played at the East End Park in the late 1940's when Midland had a team in a Pennsylvania League and wanted to create some interest in East Liverpool.
BASKETBALL
Early East Liverpool High School basketball games were played in Turner Hall on Walnut Street and later moved to the Elite Rink, 6th and Jefferson Sts. on Jan. 20, 1912. New Philadelphia was the first foe in the Elite gym./p>
Potters played there until the new High School at 4th and Broadway opened for the 1914-1915 school year.
The Broadway gym was home for the Potters until the more spacious Memorial Auditorium was completed for the 1944-45 season.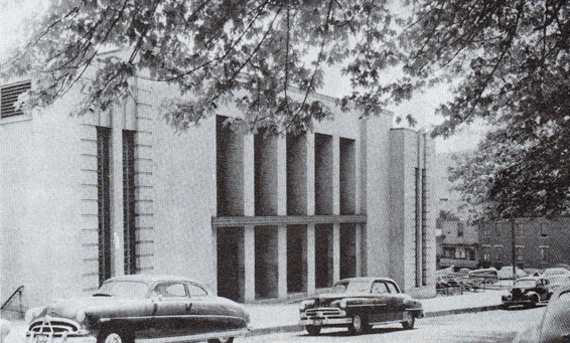 Records show ELHS fielded a basketball team as early as 1909-10 with a 16-6 record, high-lighted by a 100-22 victory over Beaver.
The 1912-13 season was played at the Elite Rink.
The first game in the "New" High school gym was played Dec. 26, 1914, against Freedom. The Keramos reported, "The gym is said to be one of the best in the entire state."
With the opening of the new high school, girls basketball was started in 1915-16. Arthur Mensforth was first coach, and in the first game ever, defeated Chester, 41-14.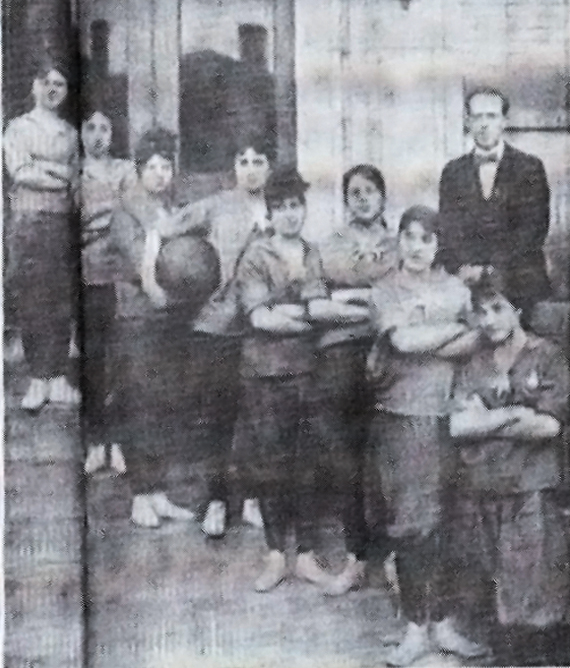 The 1915-16 ELHS girls basketball team.
---