We wish to thank
Ptl. Kelsey Hedrick who has taken on the role of Historian for the Police Department for his assistance. Among the material he gave us was this email by the late Glenn Waight, former editor of the Review. While pages 6, 7, and 8 of the eleven page email is missing we are able to use what does exist of the email. The date of the email is August 30, 2003.
East Liverpool Law Chiefs
1880 John Wyman, Marshal (first law officer), later Sheriff
1886 Charles Gill, Marshal, later Sheriff
1898 A. J. Johnson, (listed chief in 1898 directory)
1900 Thomas V. Thompson, Marshal
1903 John Wyman, first designated chief
1916-48 Hugh McDermott
1948-53 Leroy Wise
1953-58 John Russell
1958-74 Americo Radeschi
1974-79 Kenneth Mooney
1980-87 Milton Fowler
1987-94 Charles Coen
1994 Michael McVay
Hugh McDermott
One of the best known and most capable law men in the city's history was Hugh McDermott, a tough, capable cop of the old school. He was appointed police chief in 1916 by Mayor Wiltse F. Orr, and served until his retirement Jan. 1, 1948, holding the post longer than any other officer in city law enforcement.
He was born May 12, 1878, at Tamaqua, Pa., his father a Civil War veteran, and the family moved to Salineville where the father became a coal miner. About 1885, the McDermotts came to East Liverpool where the father entered the potteries.
Hugh, who had three sisters and three brothers, attended parochial school and the Ohio Valley Business College. Then he obtained a job in the potteries where he worked until 1902 when he was appointed to the police force by Mayor W. C. Davidson. He was assigned to the tough Second St. river area section, proving, as friends later said, a "fearless officer, able, conscientious and honest."
During his early years he was a friend of Tribune reporter Odd Mclntyre who went on to become a nationally syndicated New York columnist. McIntyre occasionally referred to him in writing about his time in East Liverpool.
As a youth, "Hughie" became an amateur boxer, training at an athletic club on Broadway. A real ring fan, he traveled to New York and Chicago to see championship fights, and was reportedly a personal friend of James J. Corbett, heavyweight title holder in 1892-97.
City historian Harold Earth said McDermott developed 32 different moves in punching a bag blindfolded, and toured in exhibitions in Ohio and Pennsylvania with Duncan Ross, a champion long swordsman, and David Muldoon, a wrestler.
During World War II he collected funds for a celebration honoring city veterans, obtaining several thousand dollars for an August 1946 "Victory Week" which was repeated the next year.
After his retirement, a heart condition worsened, and he died Dec.9 the age of 75.
SEE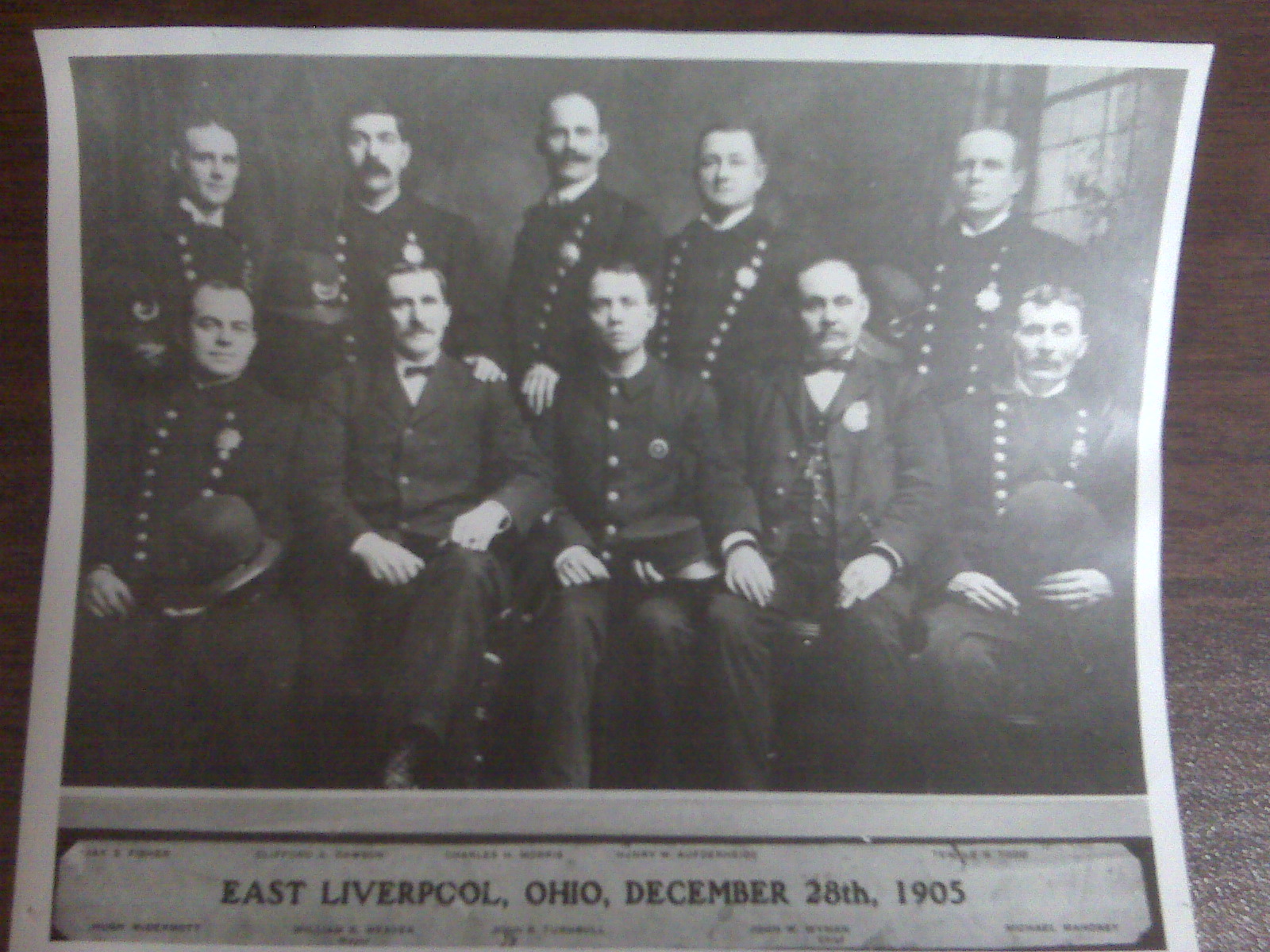 Continue to Police Department 3
---