East Liverpool Historical Society
PNB Smith Auto Parts 6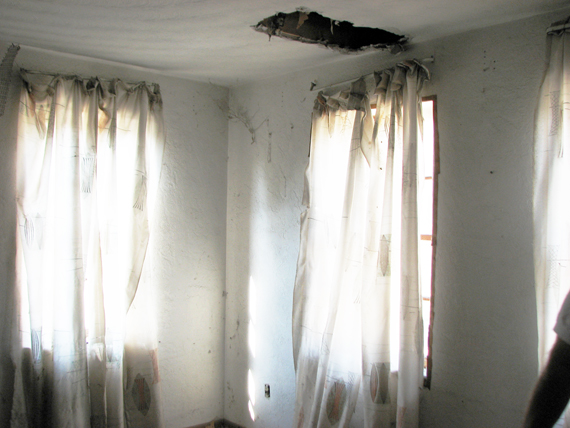 This room was the corner room facing West Fourth St. and Union Street (West Wall). What we are doing here is using the camera as our eyes standing in the room while slowly looking from right to left around much of the room.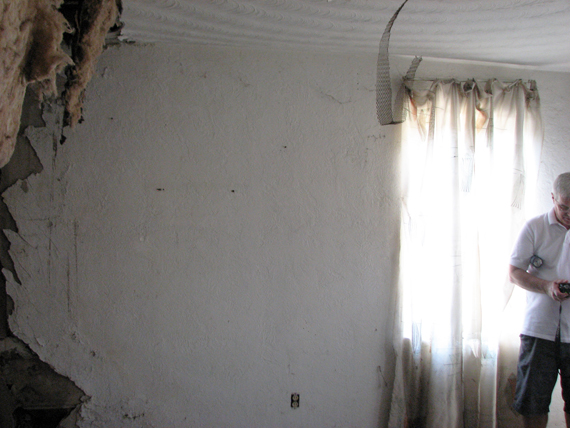 The picture above this one, this one and the next four pictures are all of the same room.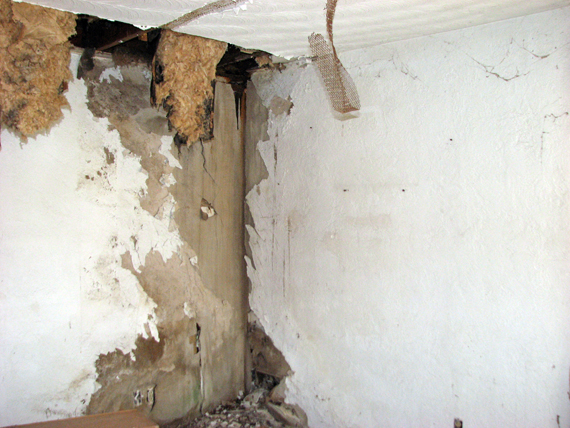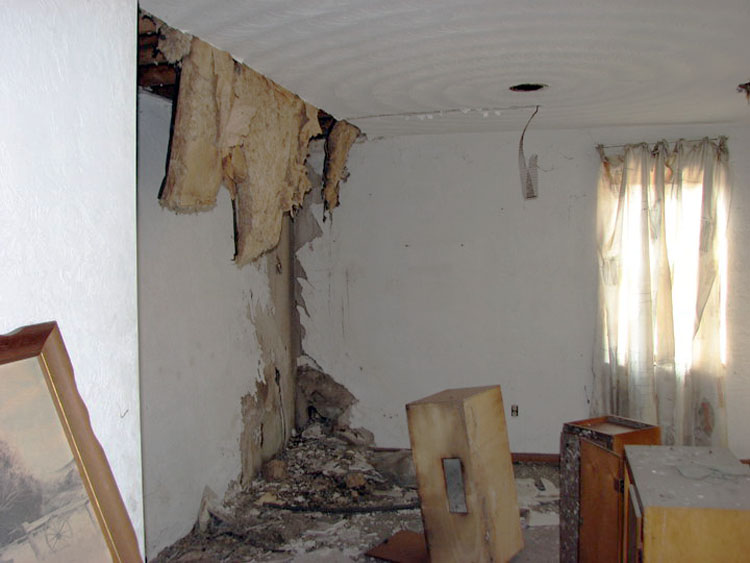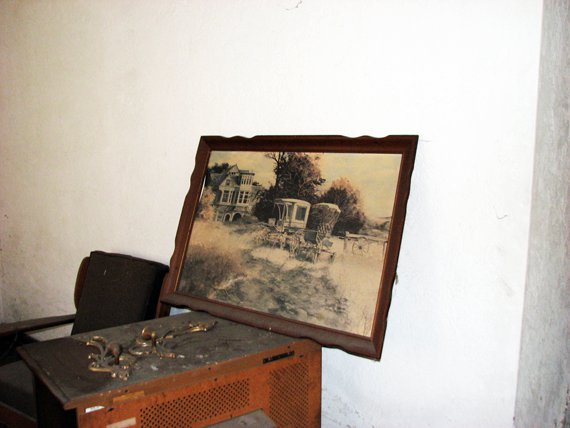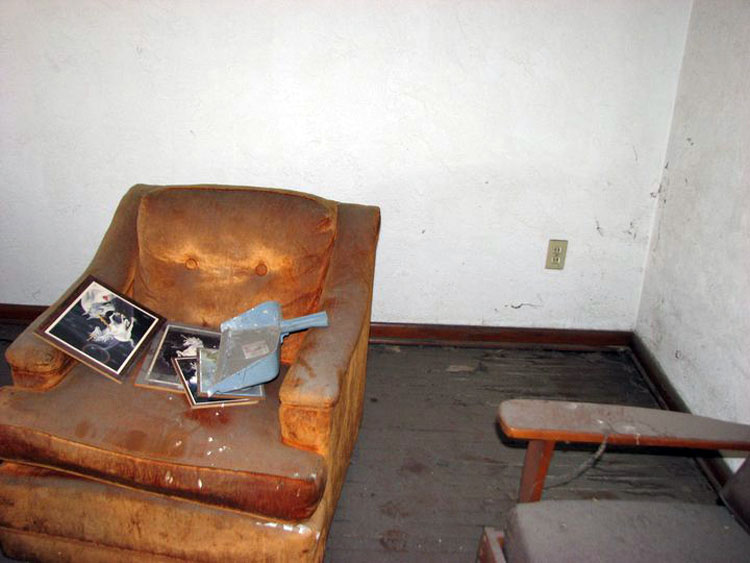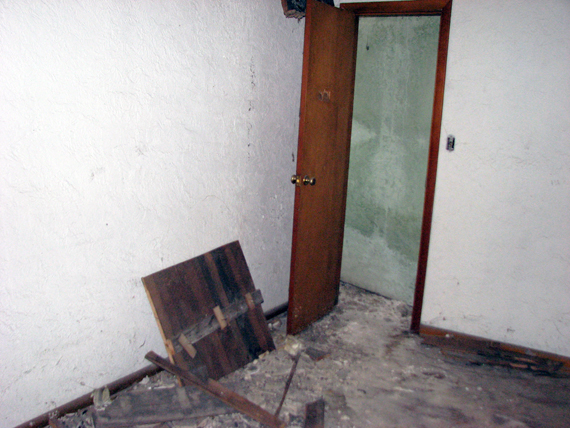 We are sorry but we can't recall which room this picture was taken in. That appears to be a closet so it maybe have been a bedroom.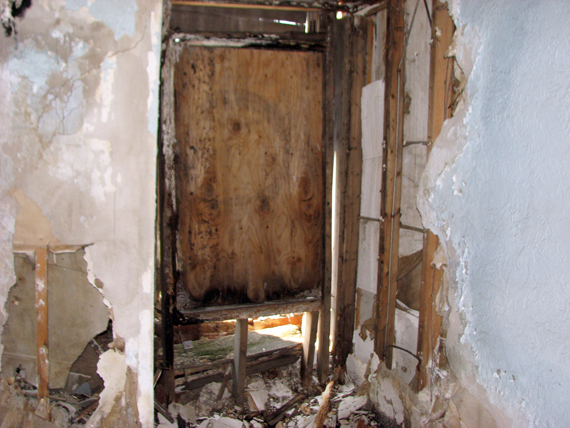 This particular boarded up window can be identified on the exterior as the second window from the front of the building on the second floor along the west wall of the building.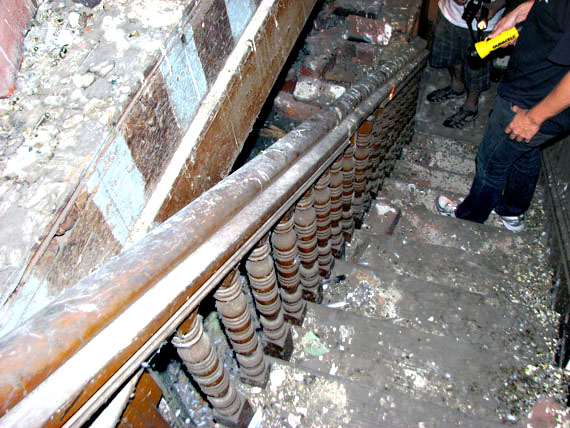 Stairway from second floor to third. Pigeons have worked at redecorating over the years as you can see. In spite of that you can still see the fine workmanship put into the wooden banister.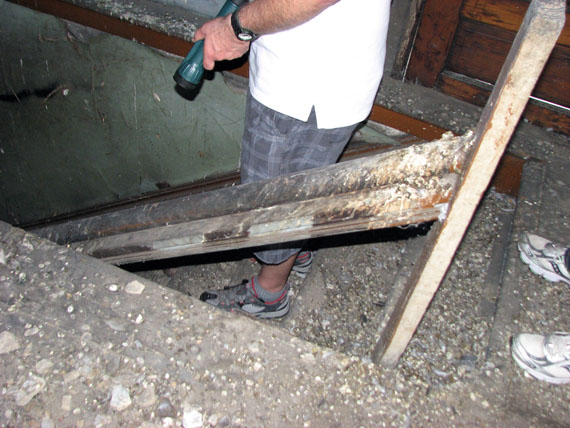 Top of third floor stairs.
---