East Liverpool Historical Society
Memorial Auditorium
The Memorial Auditorium was built in 1945. It was the largest auditorium in the city.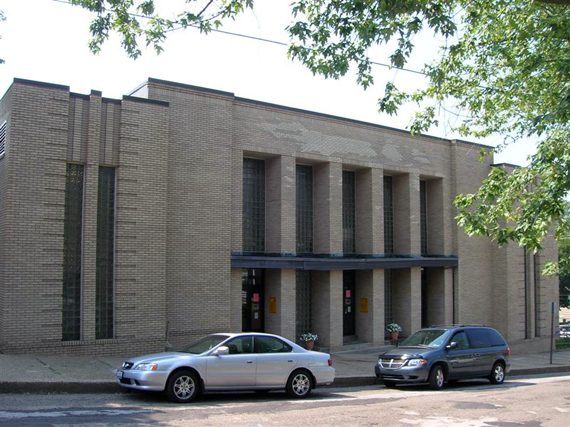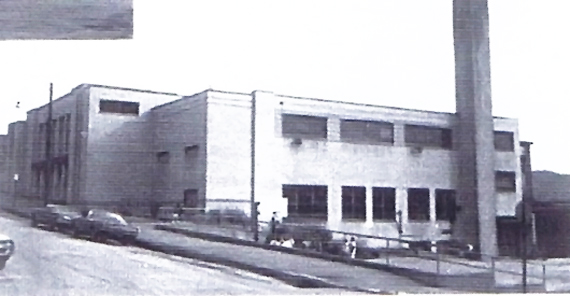 USES OF THE BUILDING
Gym claaes for boys were held in the gym portion of the building. The same area the Potters basketball team practiced and played. Also in Late winter and very early spring the Trach and baseball teams practiced in bad weather.

Various events were held here such as what appears to have been a concert.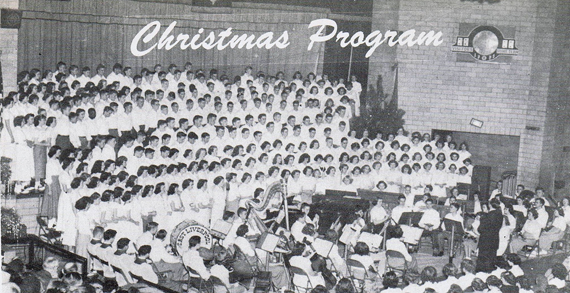 As well as this 1950 Christmas program.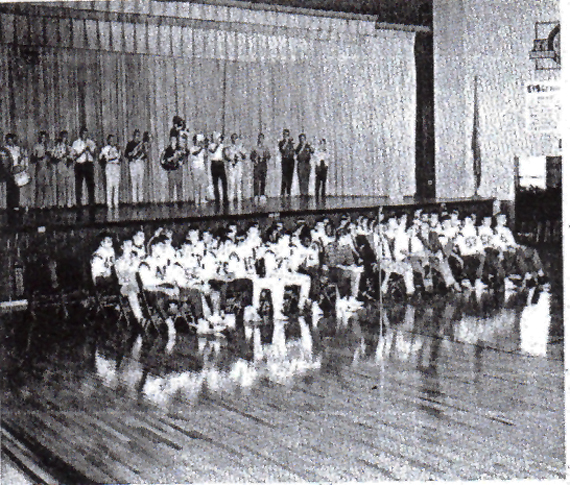 Football and probably basketball pep rallies were held here at various times.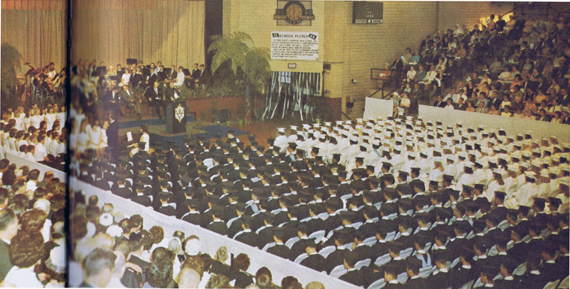 High school graduations were held here.
High school assemblies were also held here. The Sophomores got to sit on folding chairs on the gym floor. Juniors in the fixed seating on one side of the gym floor and seniors in the fixerd seating on the opposite side of the gym floor.
HOME OF THE POTTERS
The East Liverpool High School Basketball team practiced and played their home games in the Memoral Auditorium usually to full houses.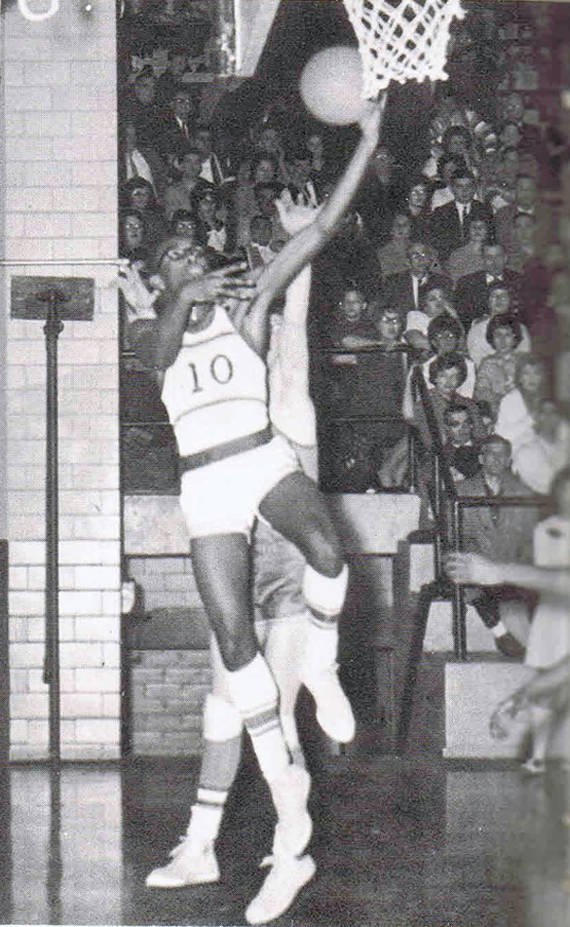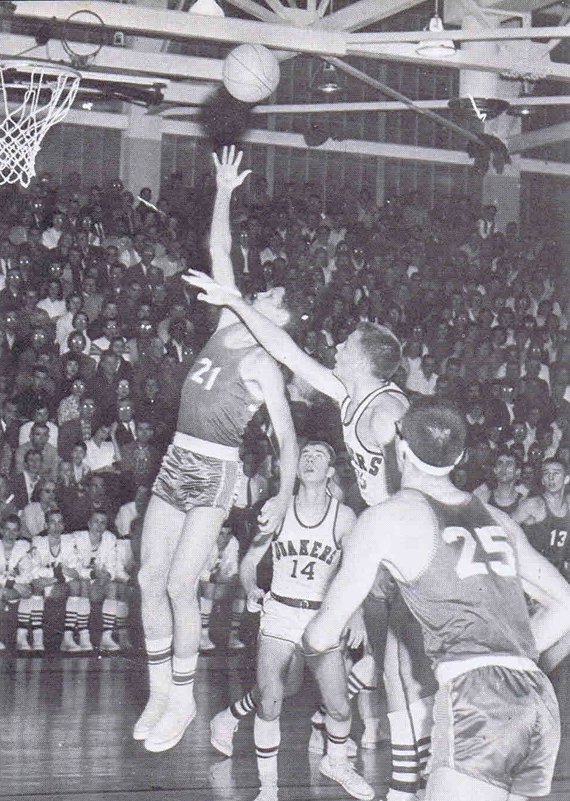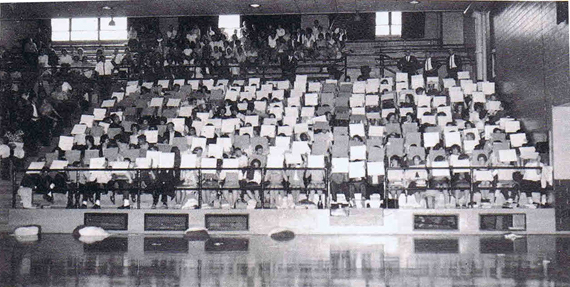 A effort was made to establish a card cheering section but it wasn't very successful.
---