East Liverpool Historical Society
Memorial Auditorium 2
DANCES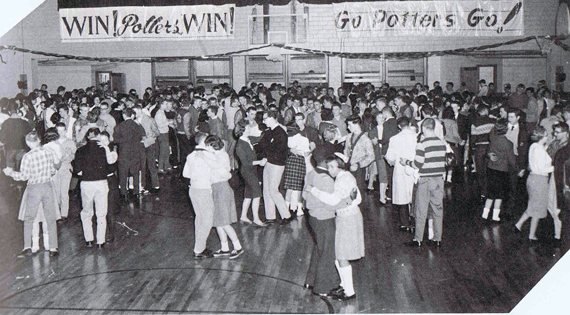 Homecoming, Sadie Hawkins, sock hops, a variety of dances were held throughout the school year in the M.A.The biggest of the dances each year would be the Prom.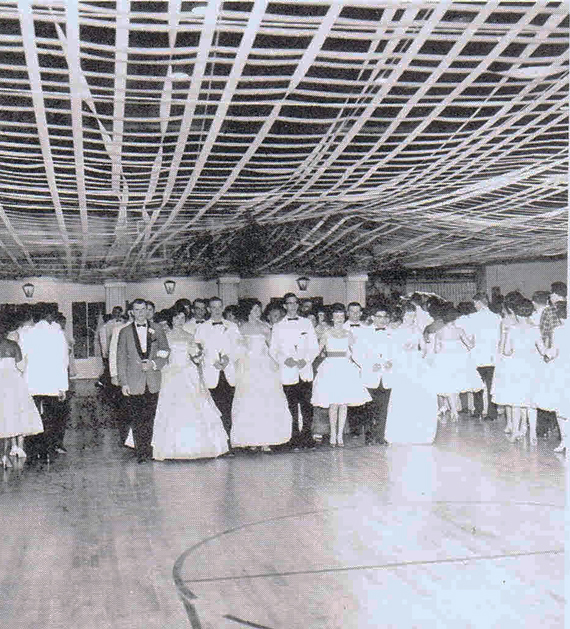 Grand March of 1962 Junior Senior Prom
THE M.A. ALSO HOUSED

Space for the wrestling team tp practice and wrestling matched were held in the gym section of the M.A.
The metal shop was moved from teh besement of Central Building in the 50s in the M/A.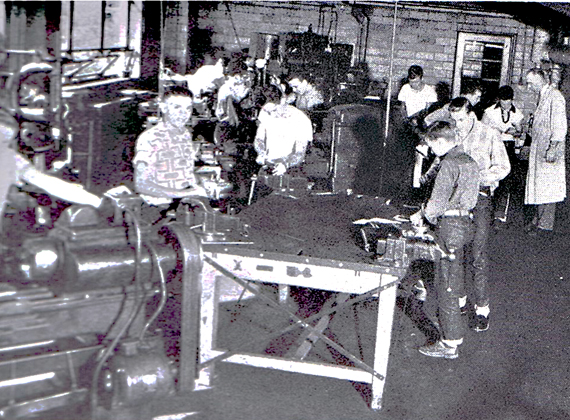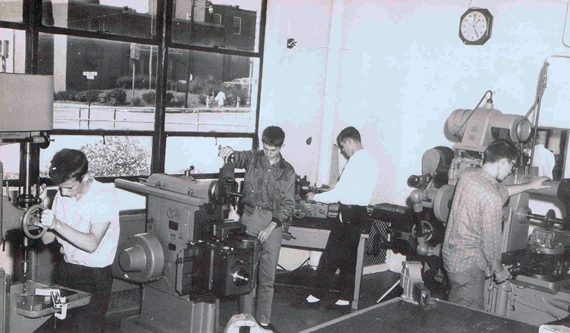 The M.A. also housed the music department.
From a email from Vincent Maola:
"As I recall, we went over to the basement section of the Memorial Auditorium in 1947 or 1948 and felt that it was fantastic. Large wooden structures that elevated the band and we would CARRY those heavy sections upstairs for concerts. No practice rooms..only the large rehearsal room. When I became Band Director in 1960, we knocked down some walls and made practice rooms for ensembles and individual practice...not the Taj Mahal situations in new buildings today, but, they were usable."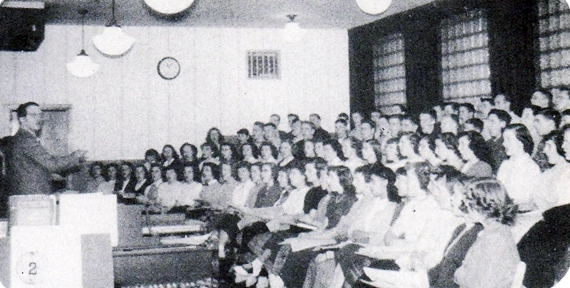 Choir rehersal.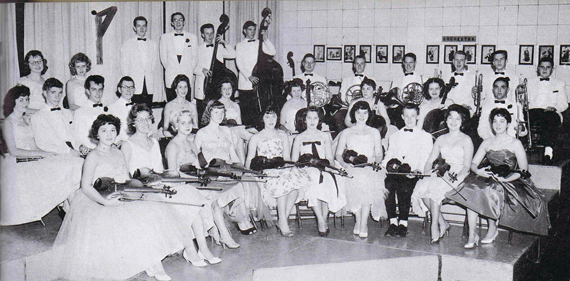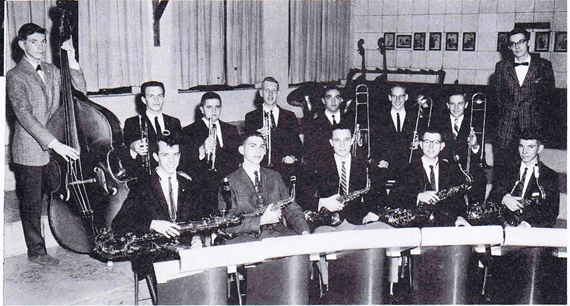 Band and orchestra
---