East Liverpool Historical Society
The Lord's Community Church
We photographed the interior of this building May, 13, 2012.
Some background and history:
Church Mysteries and Changes 2
and
Church Mysteries and Changes 3
---
This church proved to be a church of firsts, at least first for us.. Not the first church we had photographed but there were some things in this church we hadn't seen in any before this one. We will point them out as we go along.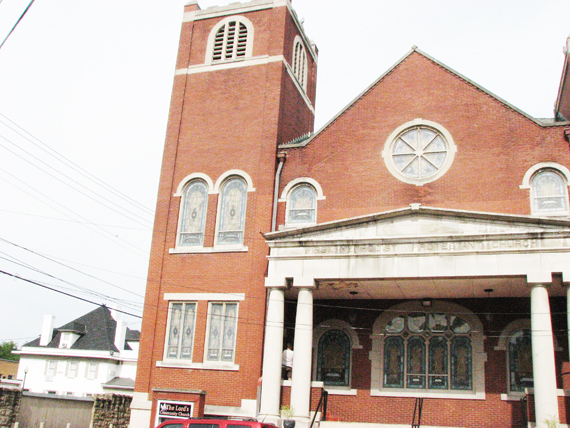 The first 11 pictures are exterior views of the church.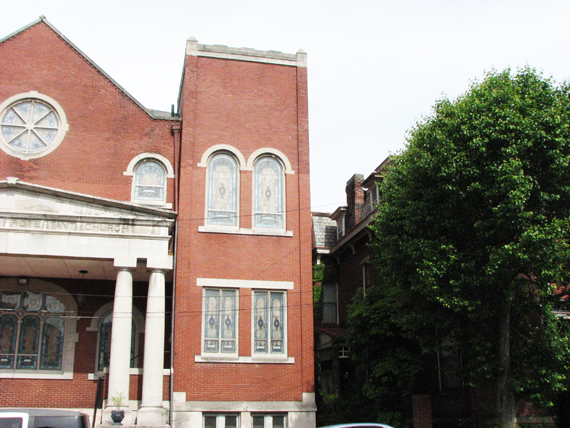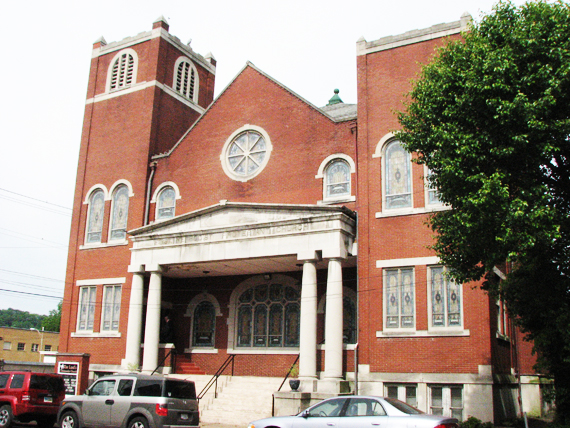 Notice we have 2 towers, one has a bell, one doesn't. We pay each a visit on the inside.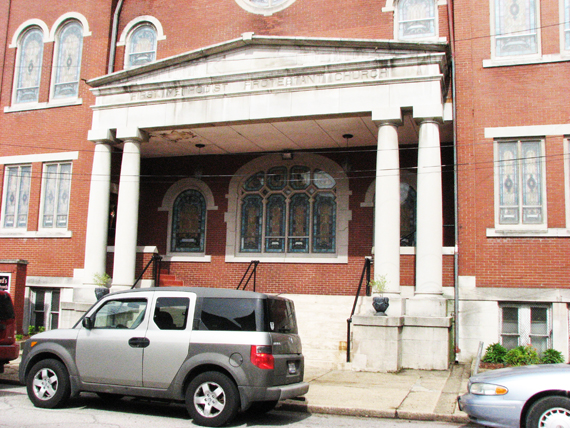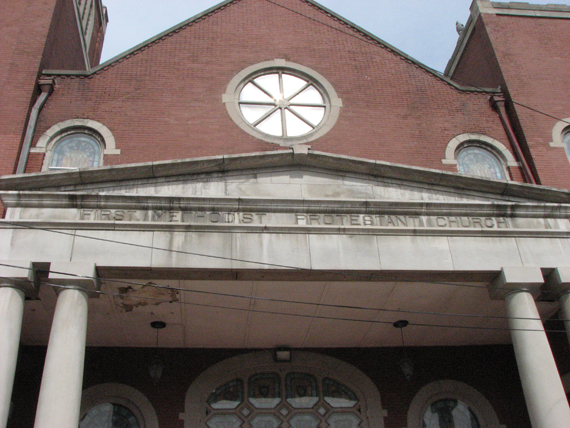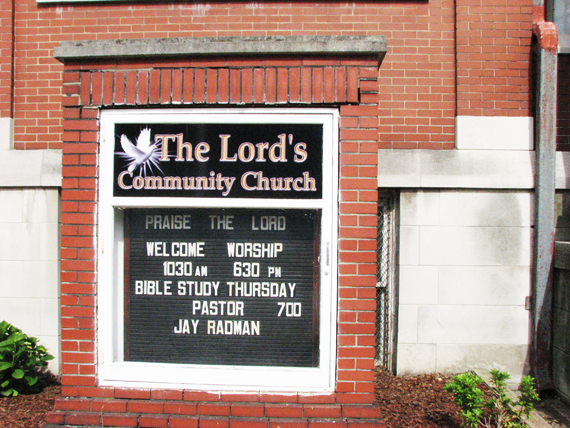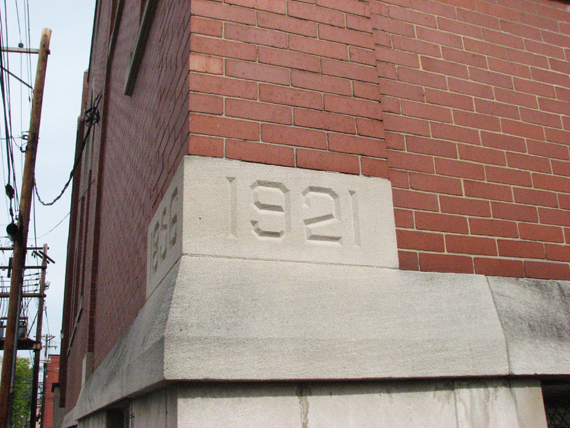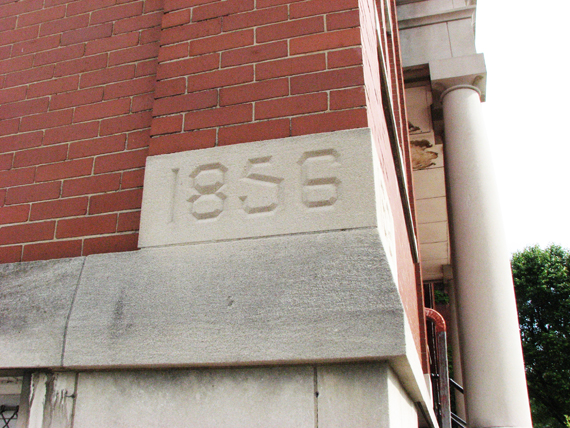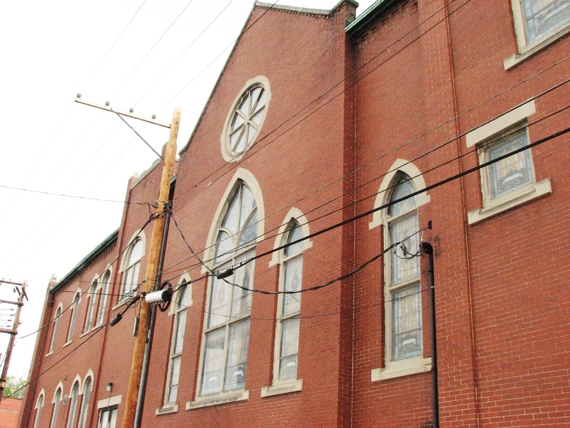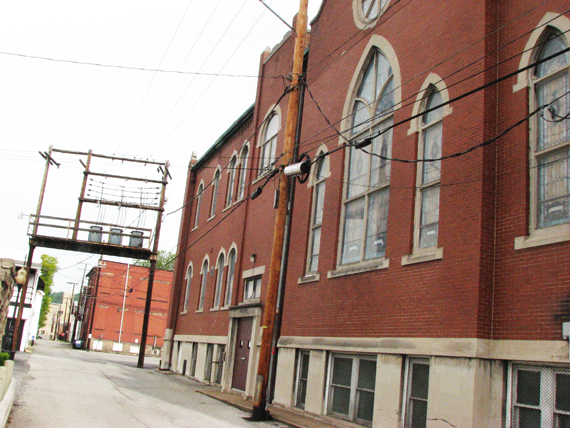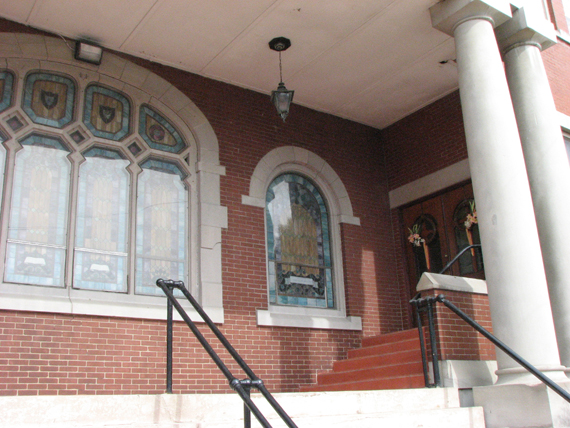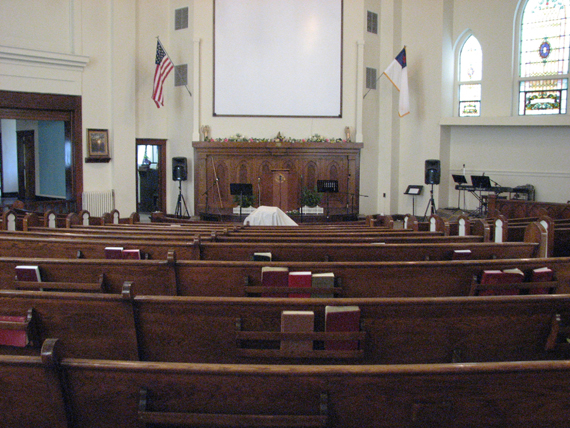 Looking towards the front of the Sanctuary.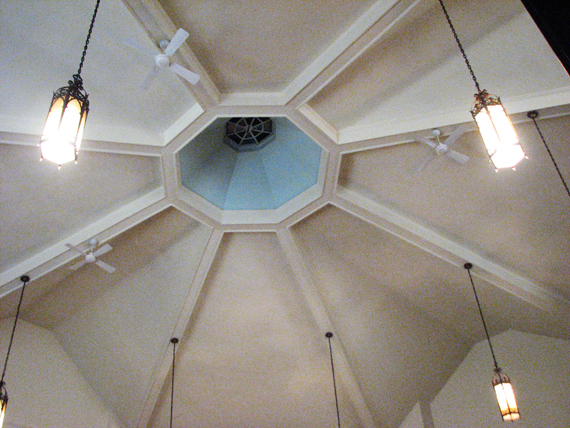 Interesting ceiling. Interesting and sometimes quite unique ceilings seems to be common in many churches.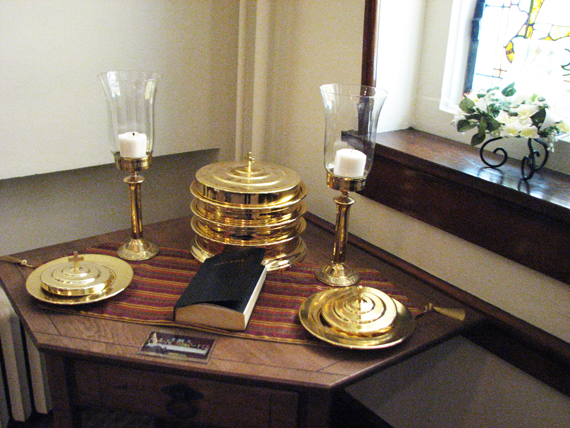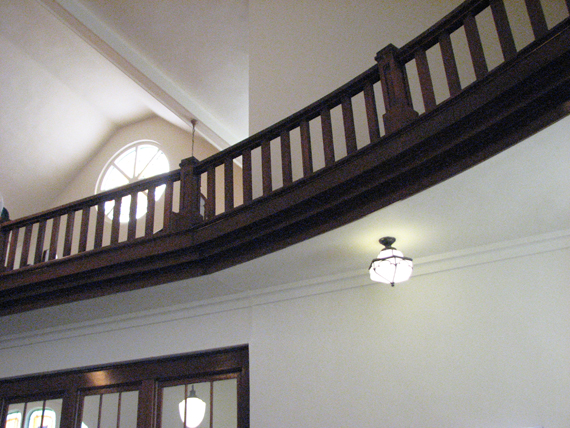 This and the next picture introduced us to the balcony.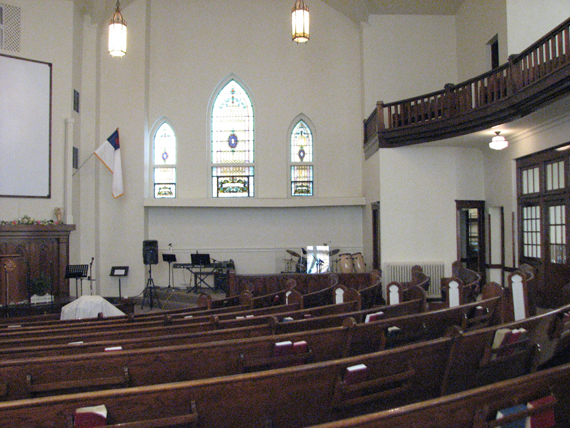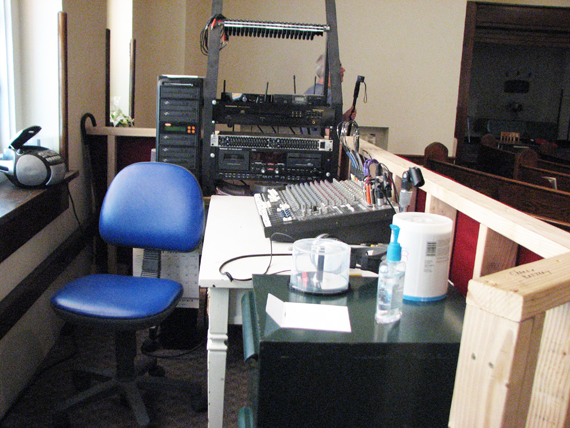 "Control central" for the sound system.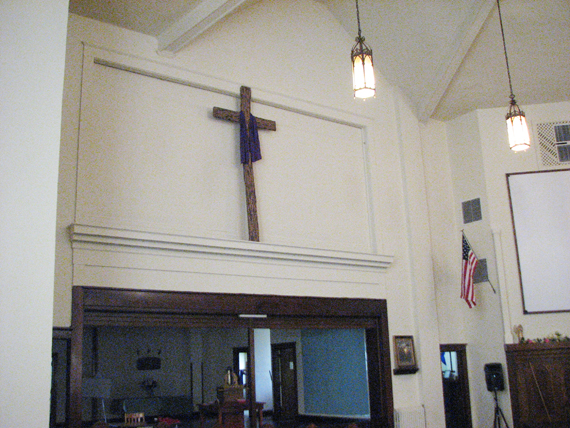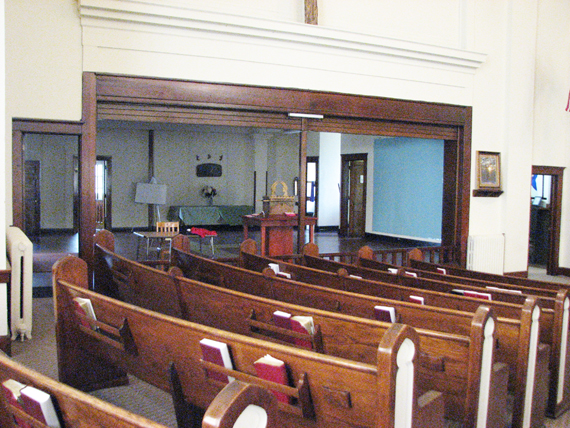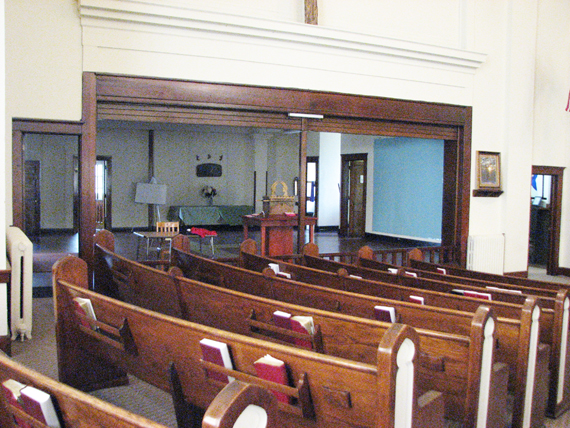 This church also has moveable walls but it is the first church we found that had moveable walls on more than one level.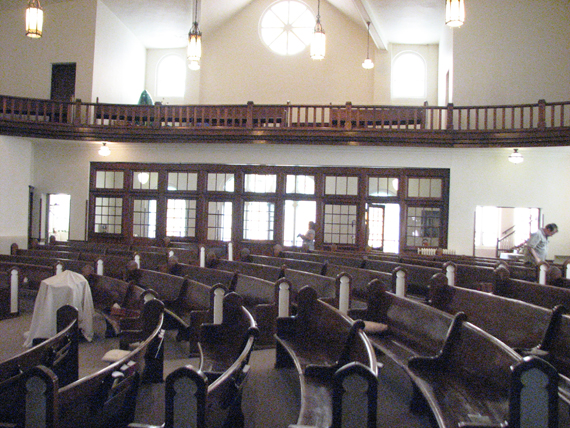 CONTINUE ON TO The Lord's Community Church 2
---