East Liverpool Historical Society
The Lord's Community Church 2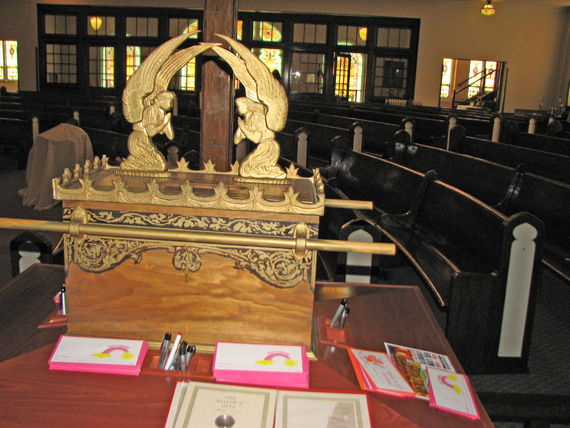 Ark of the Covenant. That is also a first, First church we found this in.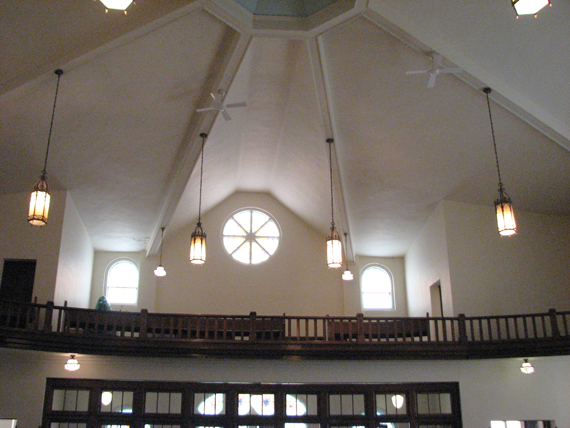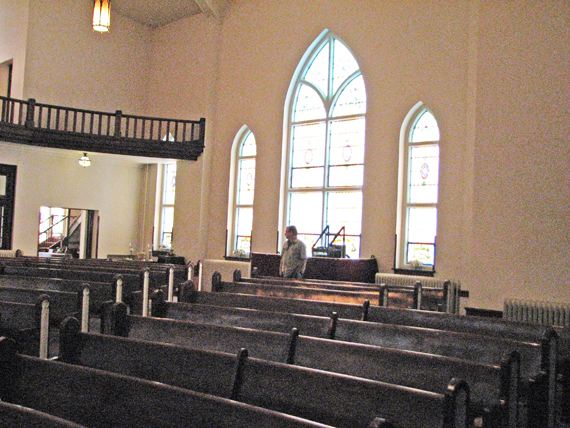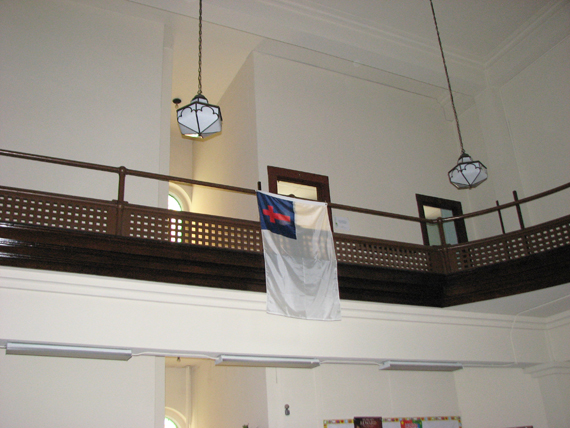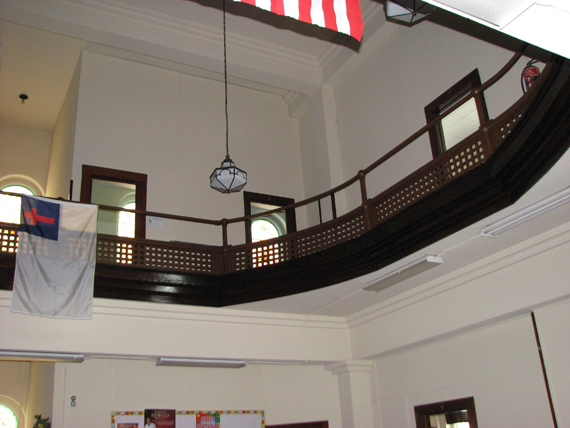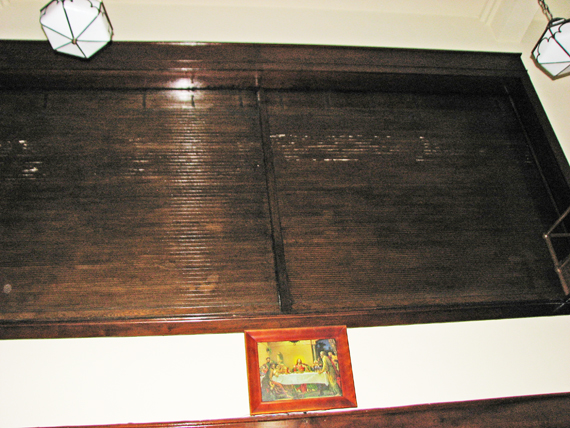 Our first view of the other moveable wall. This is on the "second floor" or balcony level.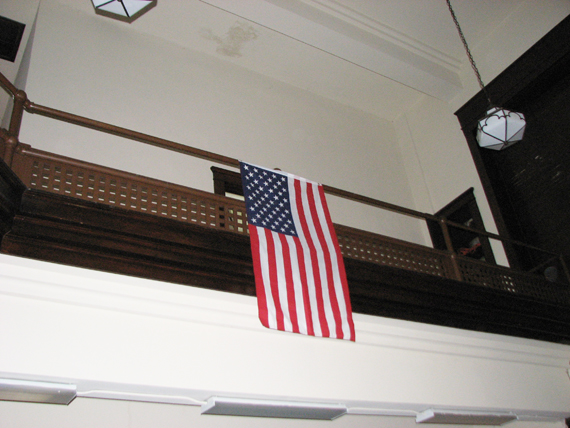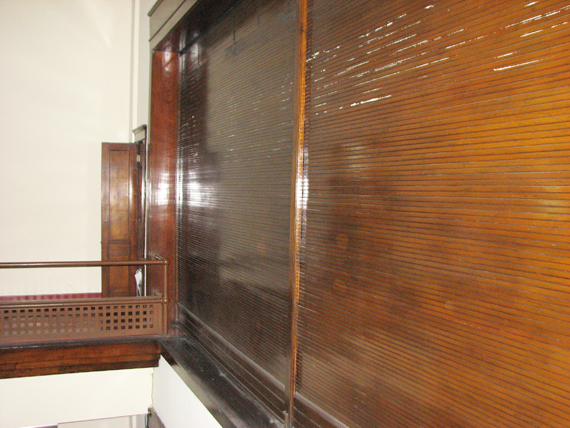 Another view, this time the back side of that moveable wall on the balcony level. Notice how the wood shines..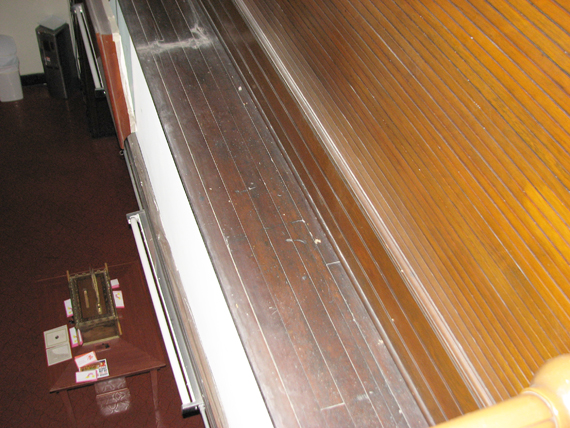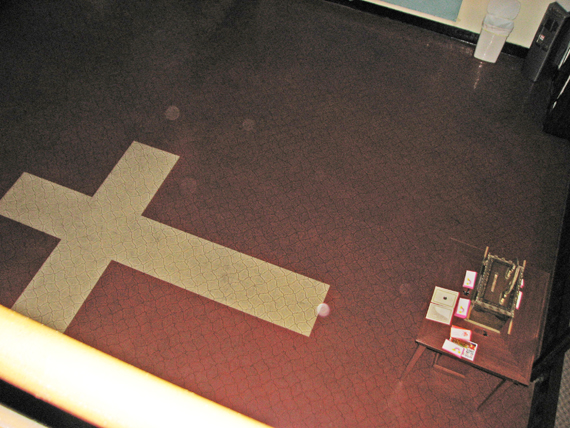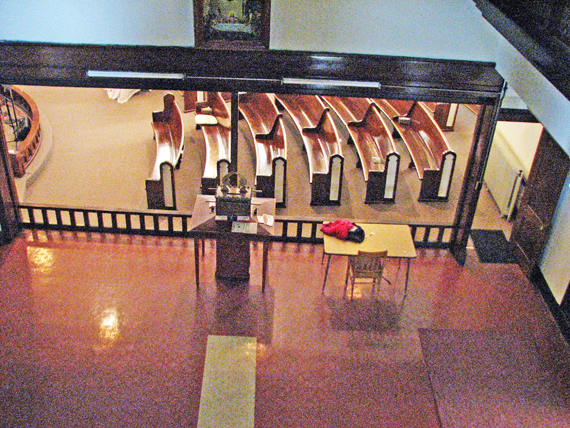 Lower moveable wall.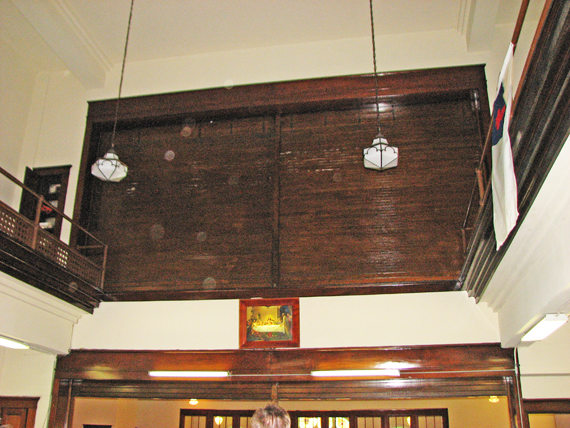 Upper moveable wall above it.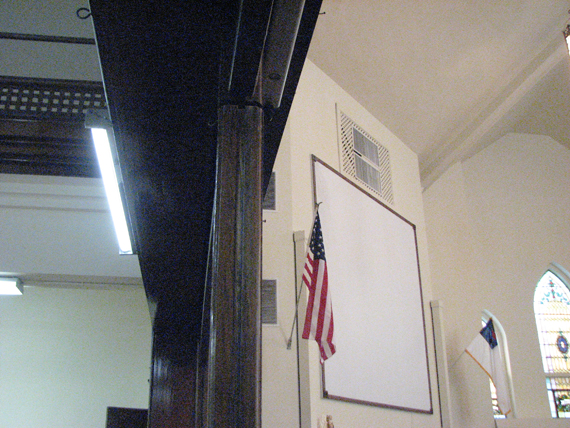 The crank to raise and lower the moveable wall.
Another first for us. The first church we have been in that had motorized chair for going up and down the stairs.
CONTINUE ON TO The Lord's Community Church 3
---