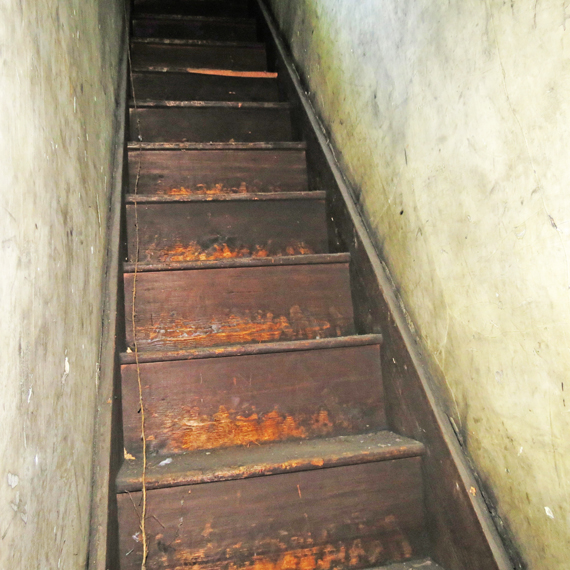 Opening that door and we find steps to the attic.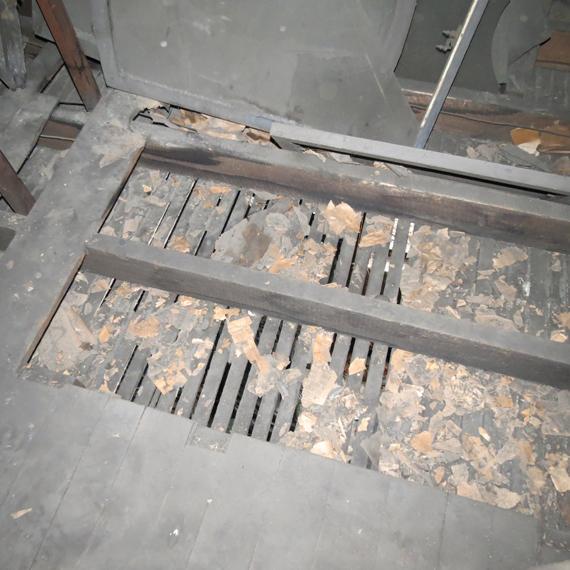 At the top of those stairs, watch your step.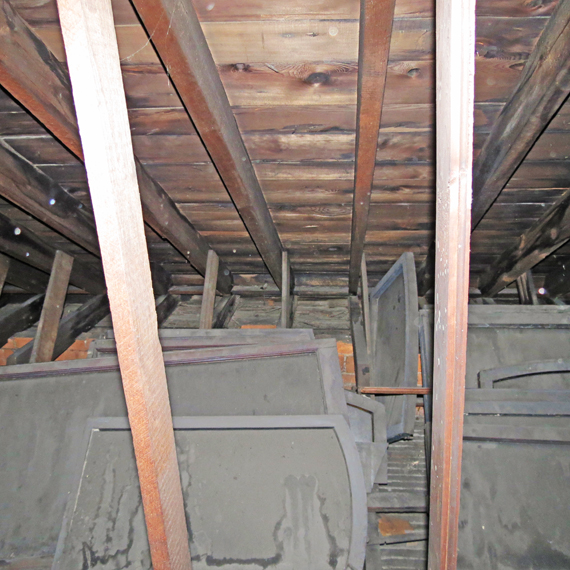 Looking around the attic.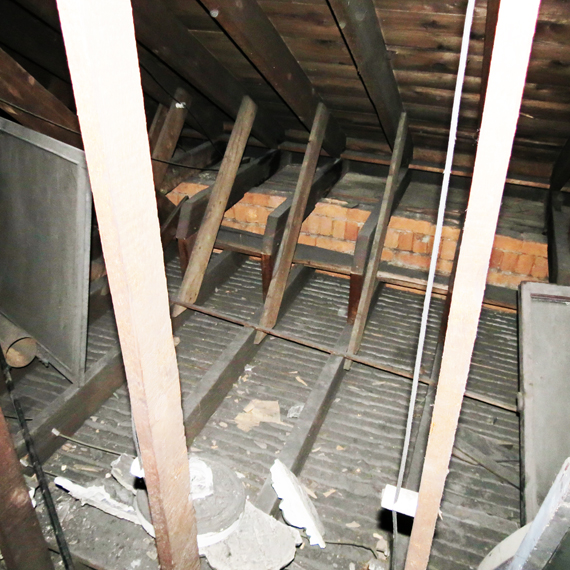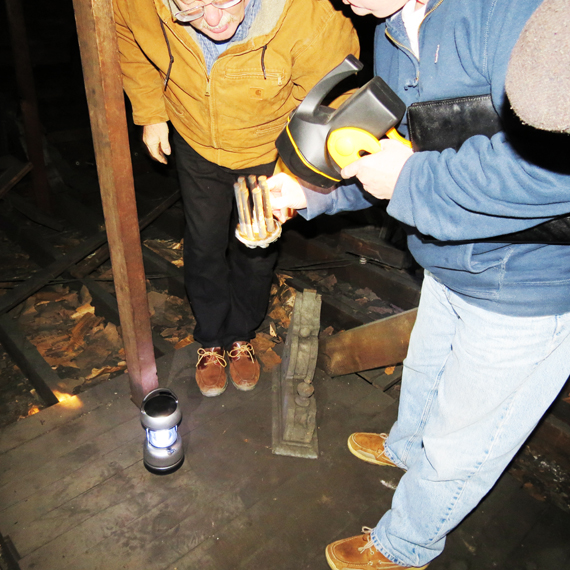 [Humor Alert] What is it? I don't know but it is ticking! [End Humor Alert] On the serious side we had no idea what it was, but it looked interesting.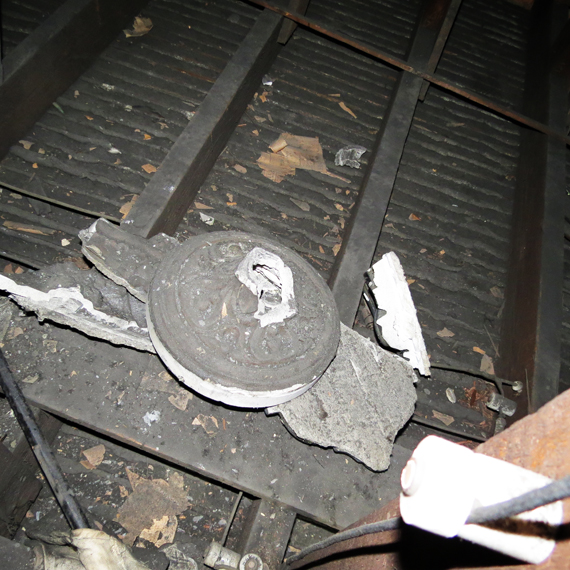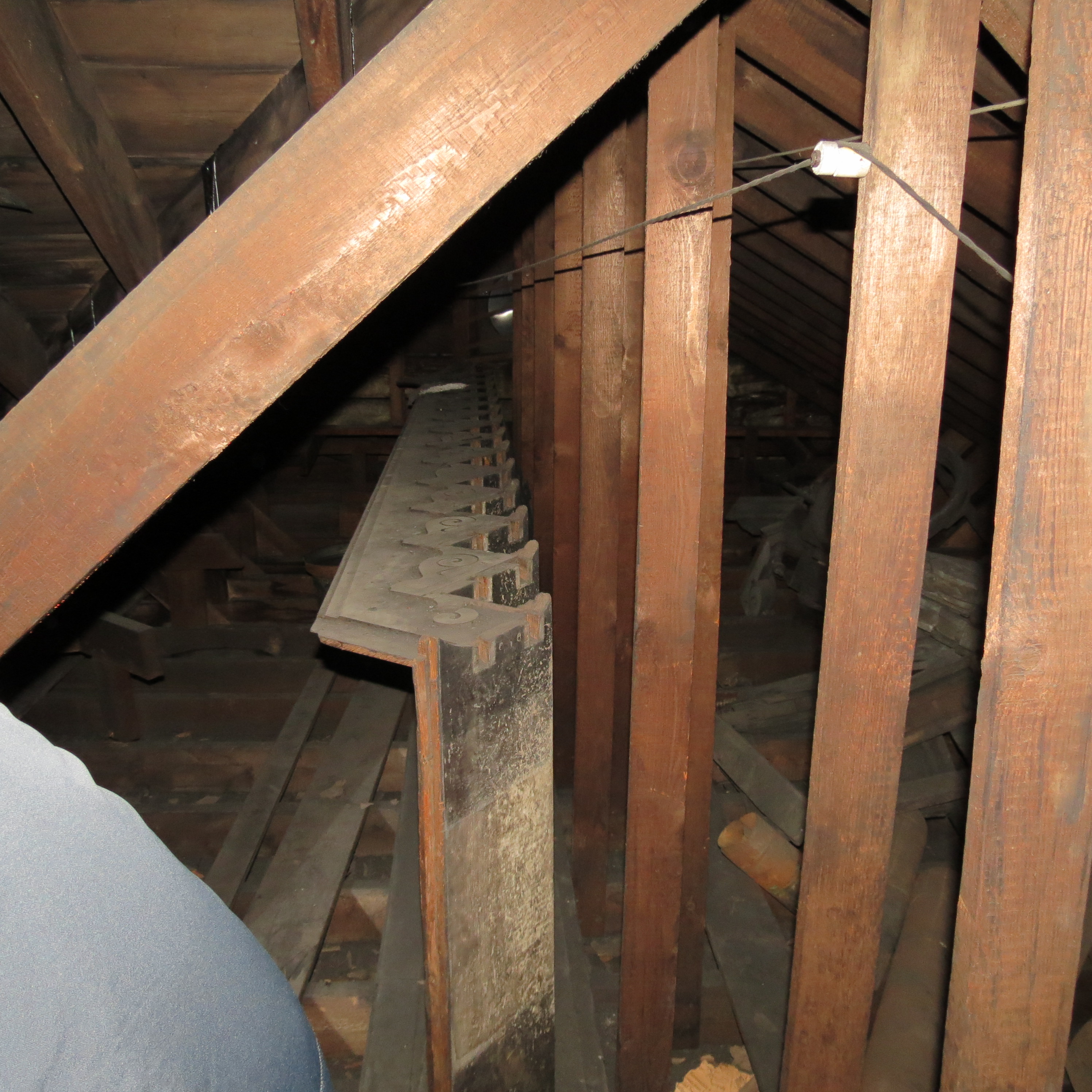 Still another staircase. No idea where it was originally.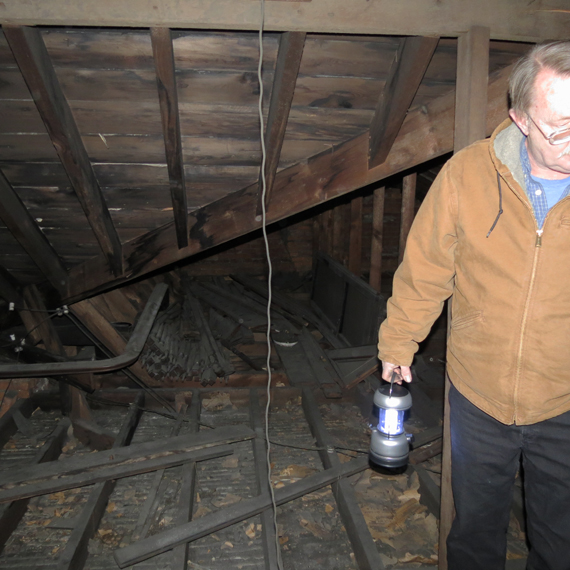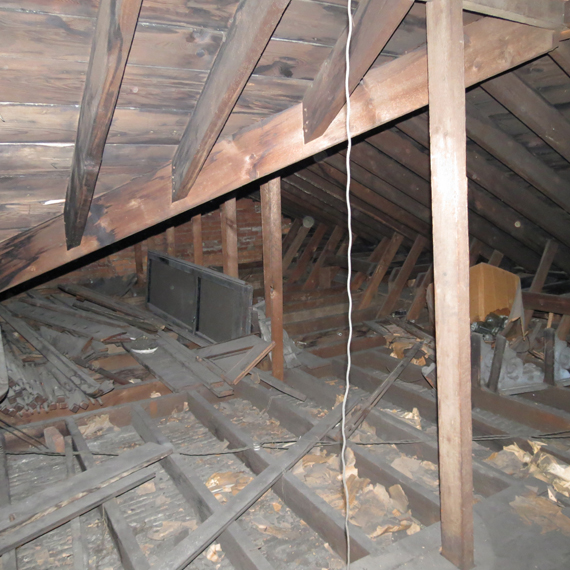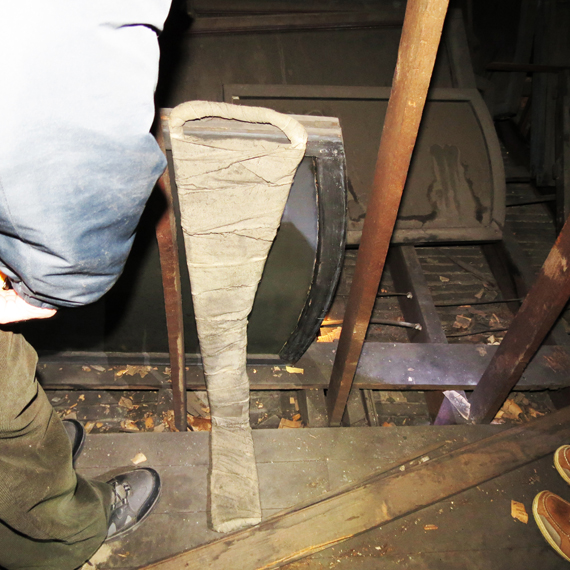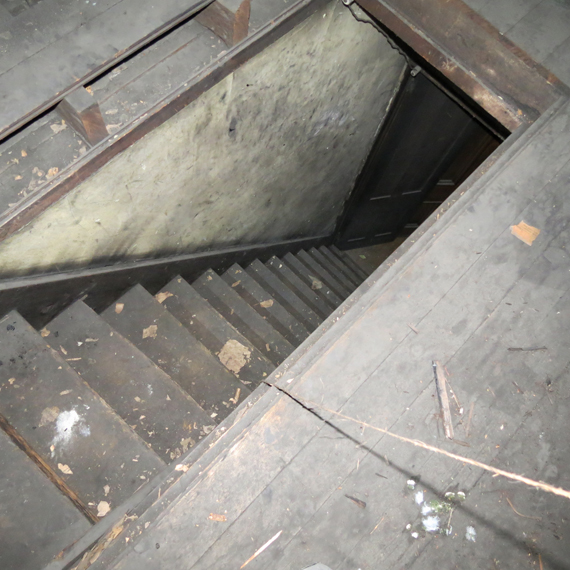 Time to leave the attic and return to the second floor.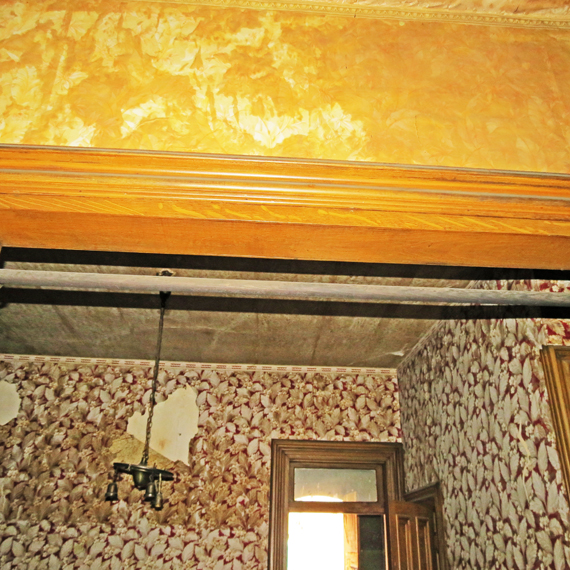 The third room on the eastern side going from back to front.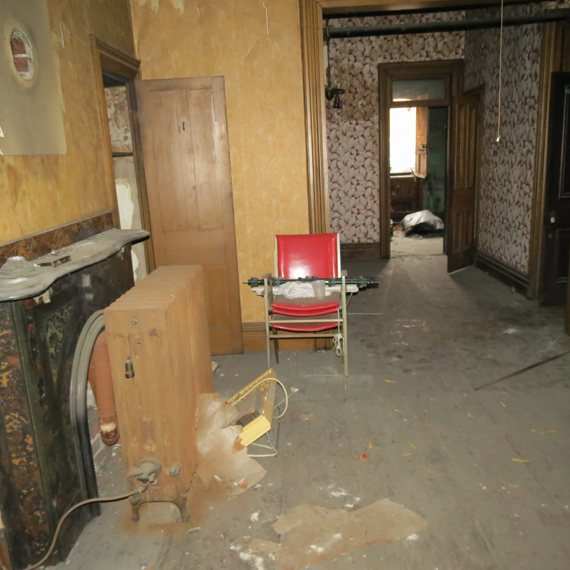 A nice picture showing the line up of those three rooms.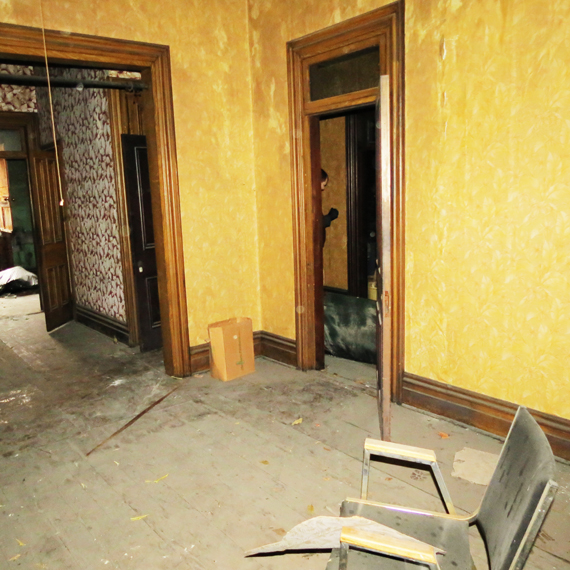 The doorway to the center north south hallway.
Center hallway. Looking into the center front room at head of that hallway.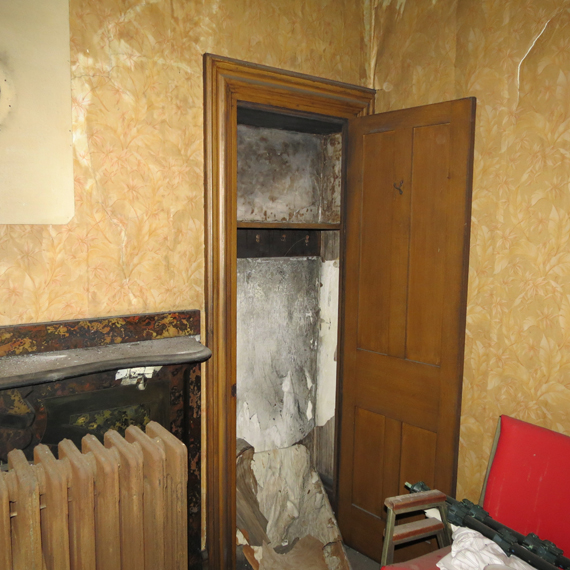 Other side of that 3rd room from back.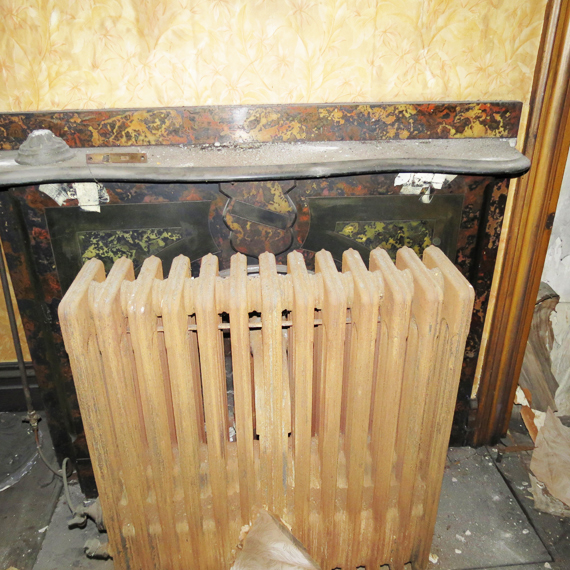 Looks like hot water or steam heat was the source of heat for this room.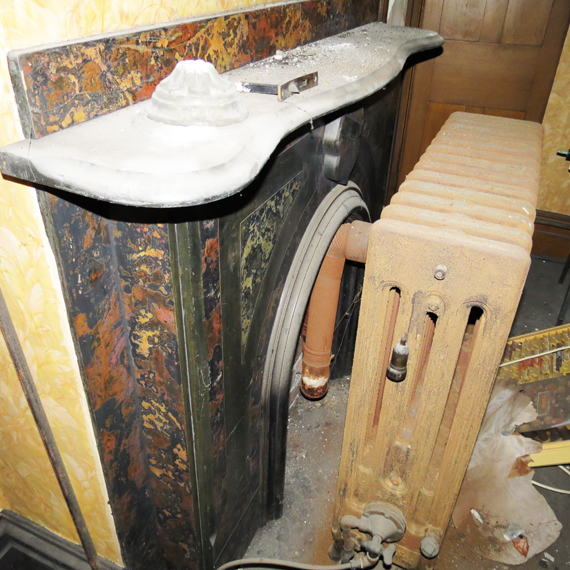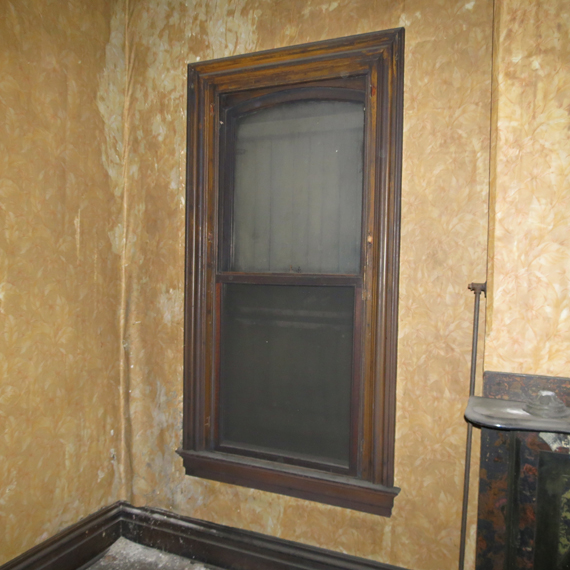 All the other windows on this side of the building from the back to here still allowed an outside view. This window is covered on the outside.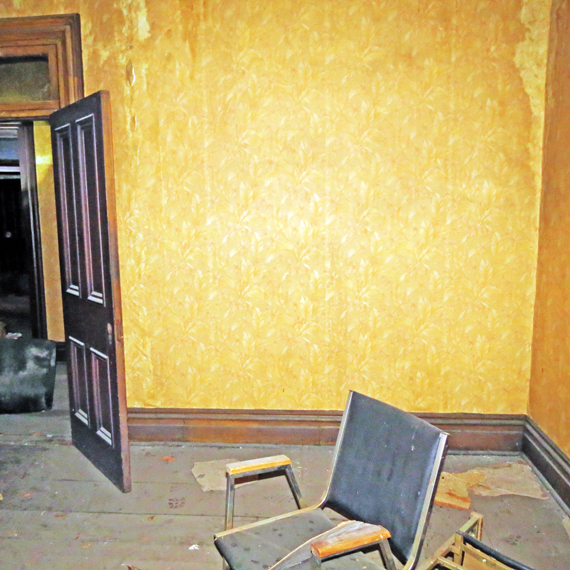 Back wall on the left side facing the front of the building for this room.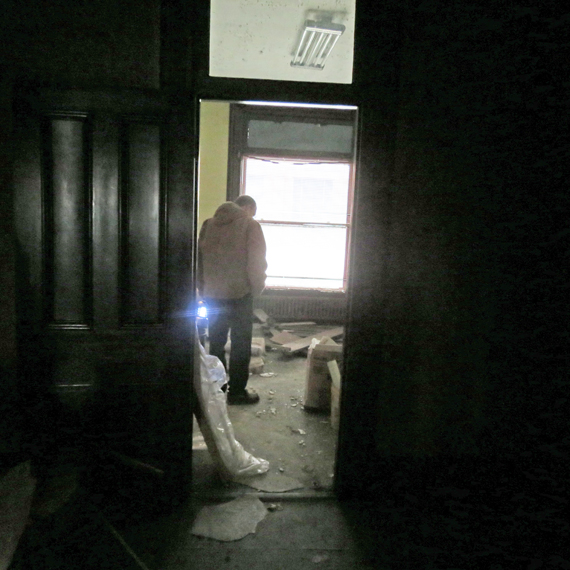 Looking into the front room on the northeastern side of the second floor.
A mystery, House or Apartment 4
---