East Liverpool Historical Society
The First United Methodist Church of East Liverpool
We photographed the interior of this building June 16, 2012.
Some background and history:
---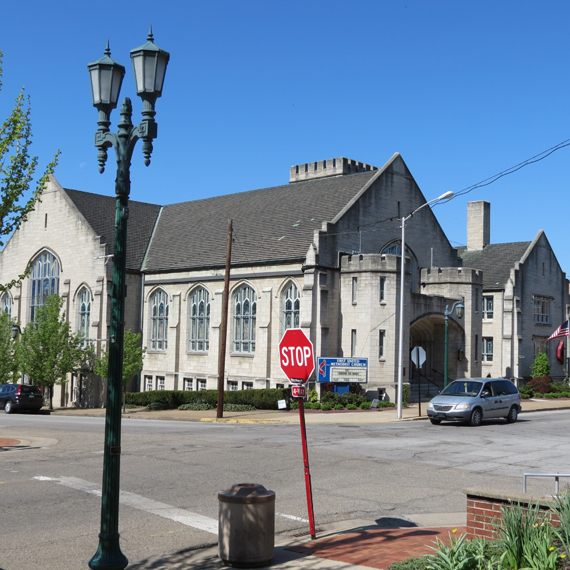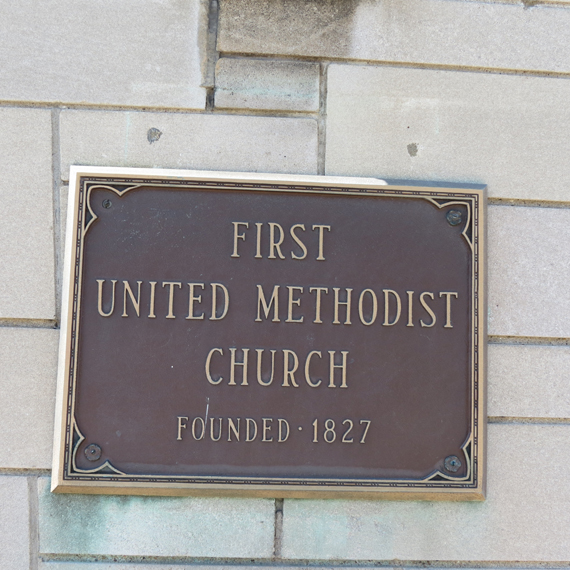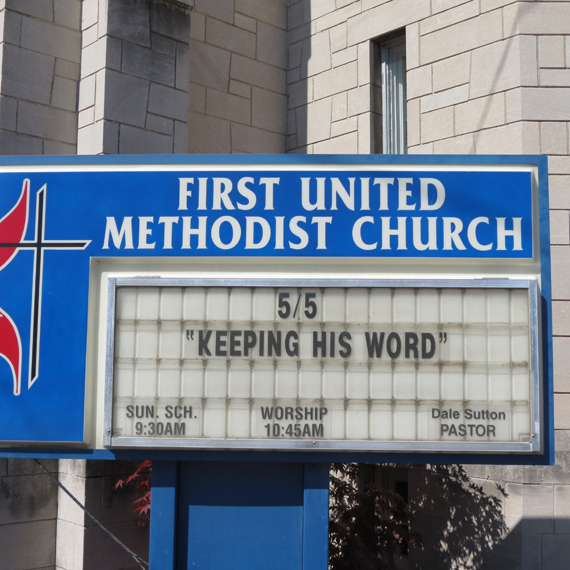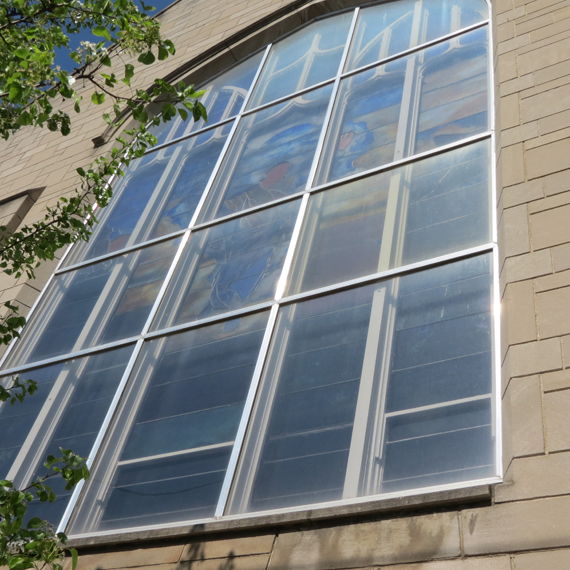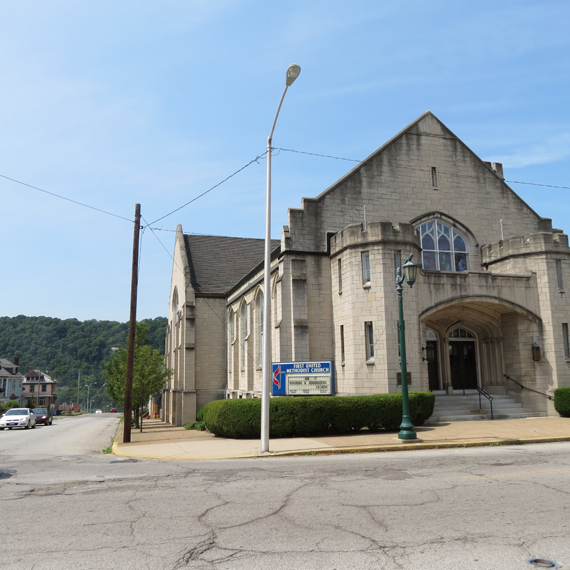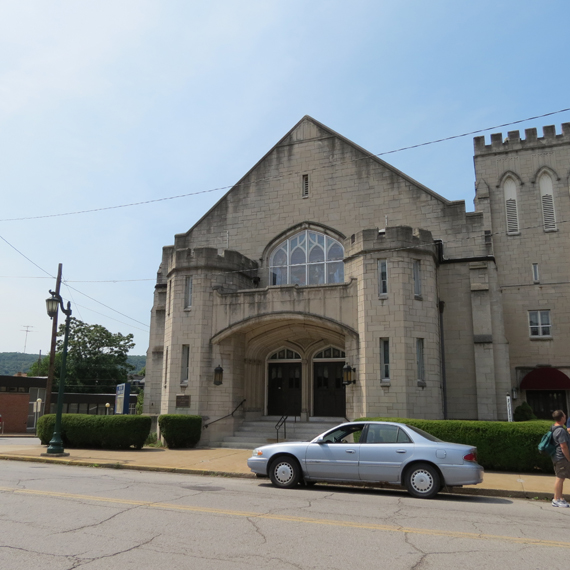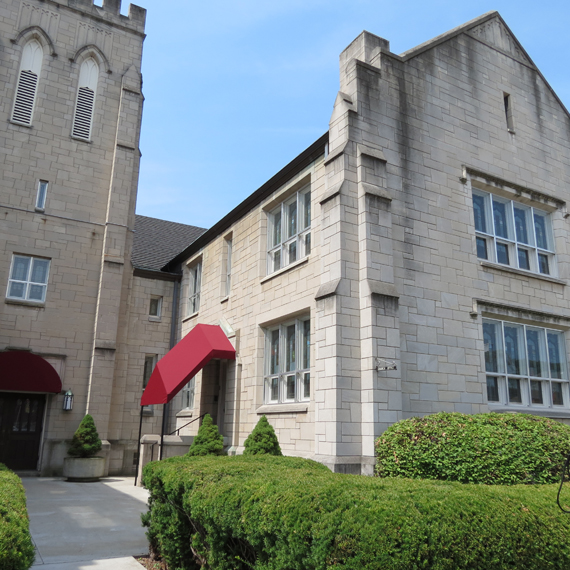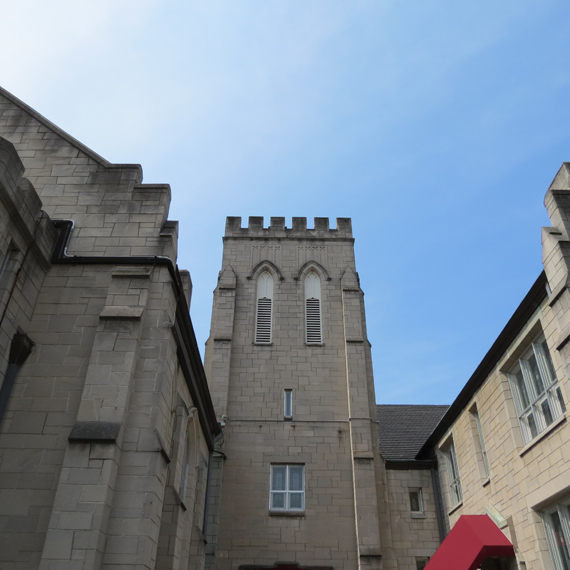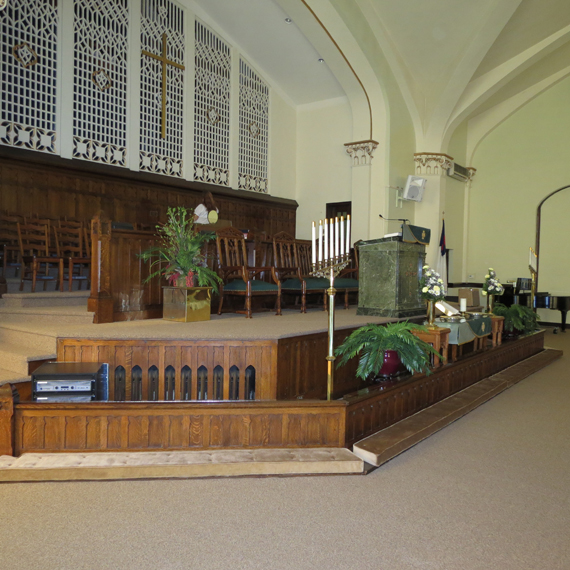 In visually taking in the sanctuary we will look at it from a ground level and a elevated level. First the ground level. We will begin at the front and going right to left create sort of a panoramic view.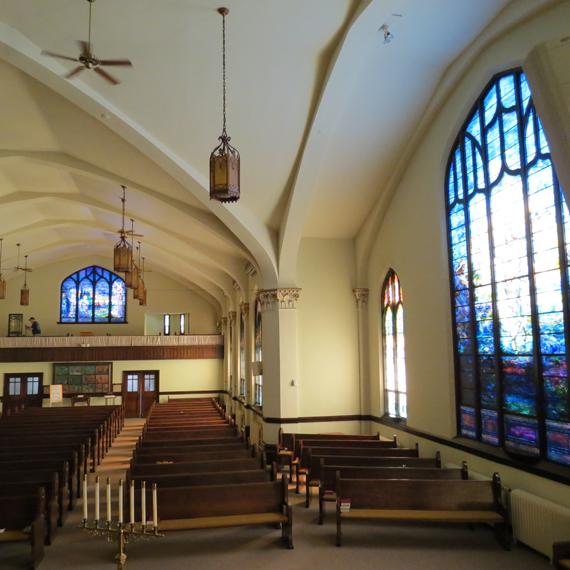 We catch part of one of the truly stunning windows and all of the second window with this view.
This is a far better view. This window is located on the east side of the church, the Jackson Street side.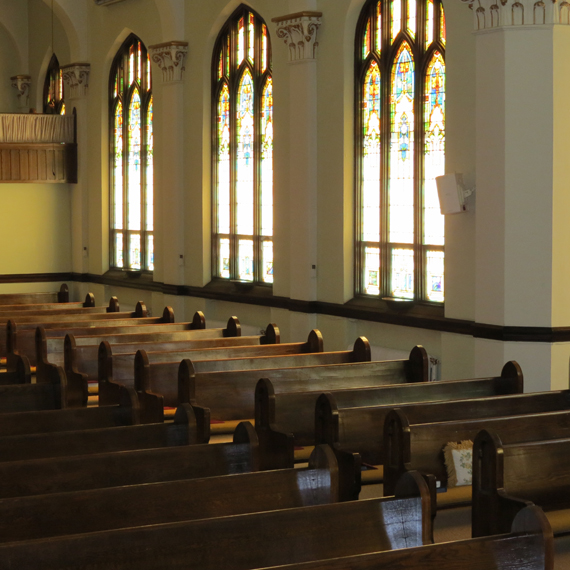 This and the next two pictures make a rather fun and interesting approach to the center window. This window is located in the front of the Church, the north or 5th Street side.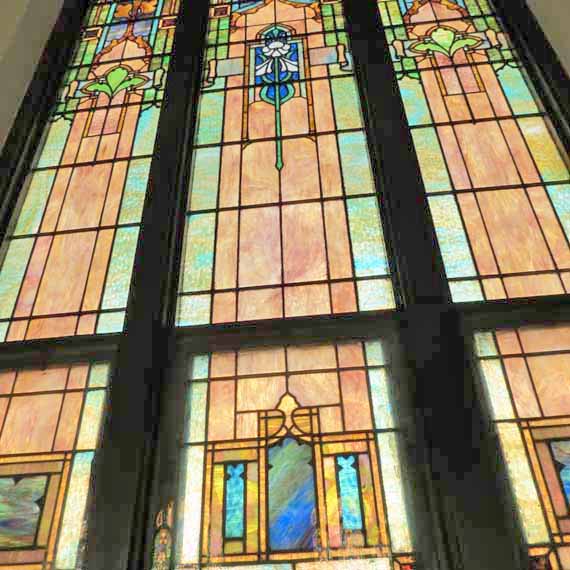 A closeup of one of the smaller side windows shown here.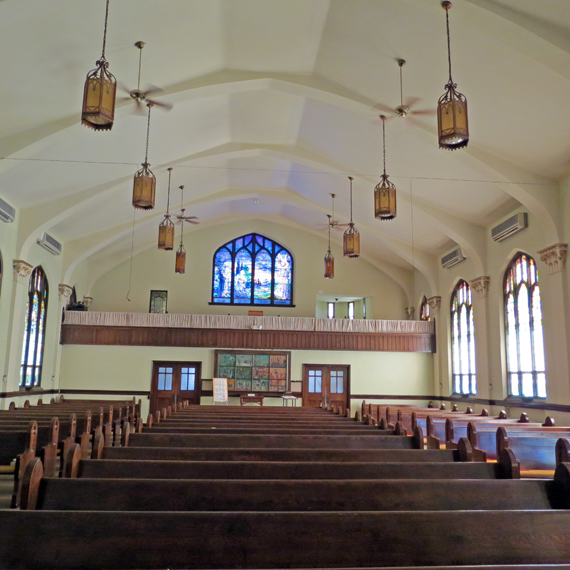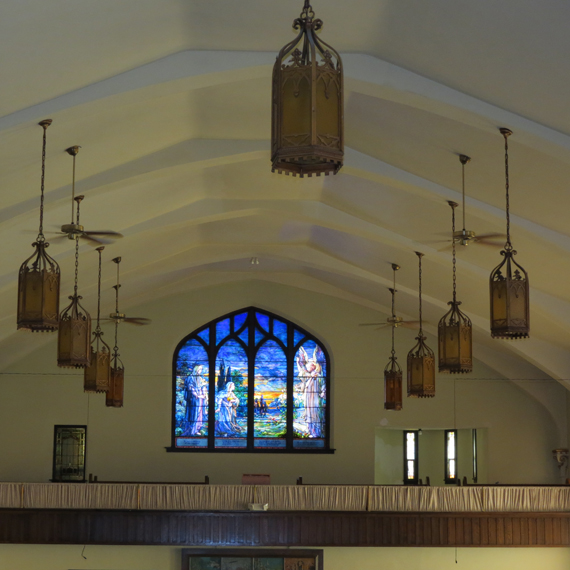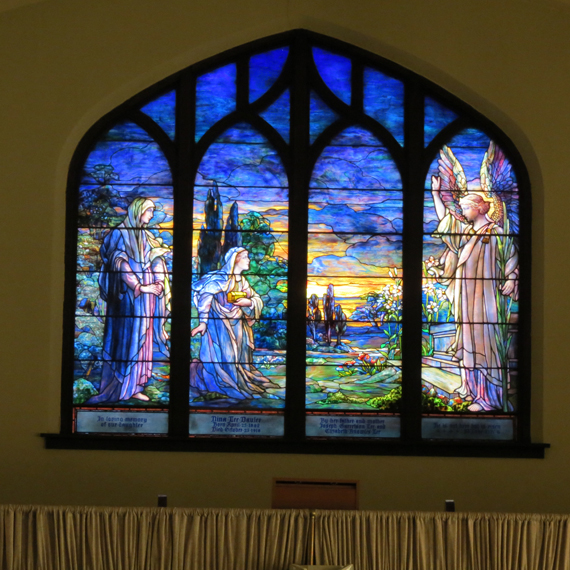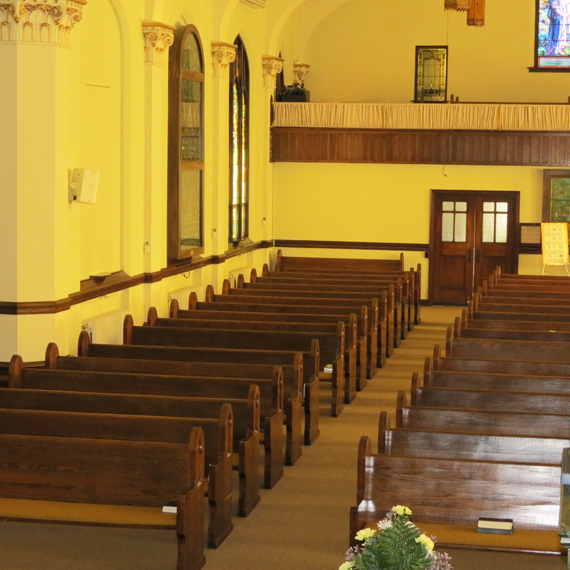 This has a bit of a yellow tinge to the walls from the morning sun shining through the smaller windows on the Jackson Street side.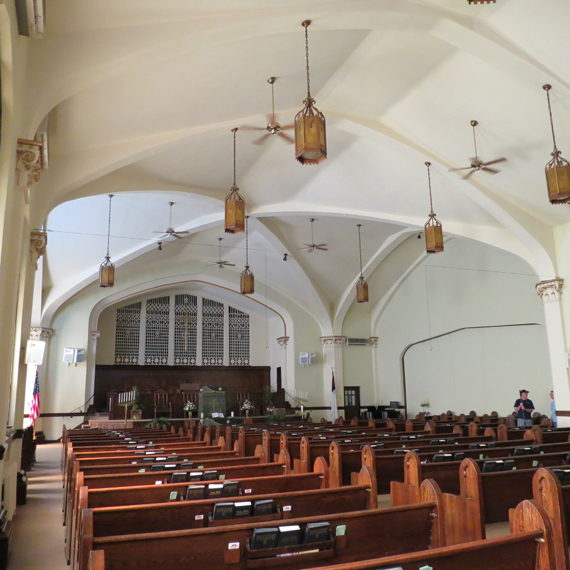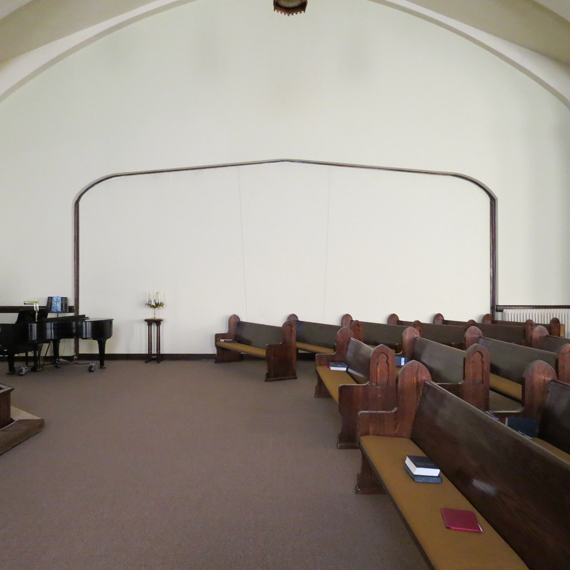 We will get back to why this wall has that "design" on it shortly.
Tne Elevated View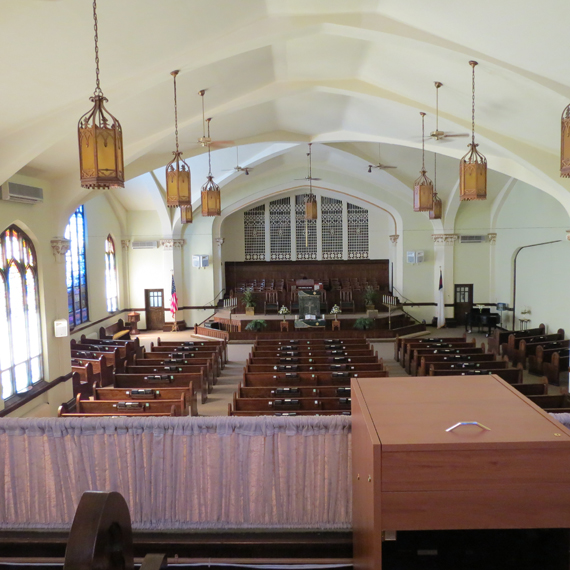 From the balcony.
CONTINUE ON TO The First United Methodist Church of East Liverpool 2
---