Nothing has appeared in the paper yet that indicates the stars on the swimming team yet so unless and until something does we will offer this recognition. Meanwhile we will try to contact the coaches for some information on the team this year.
Do you have any information? Why not email us at: j.a.alsion@gmail.com
---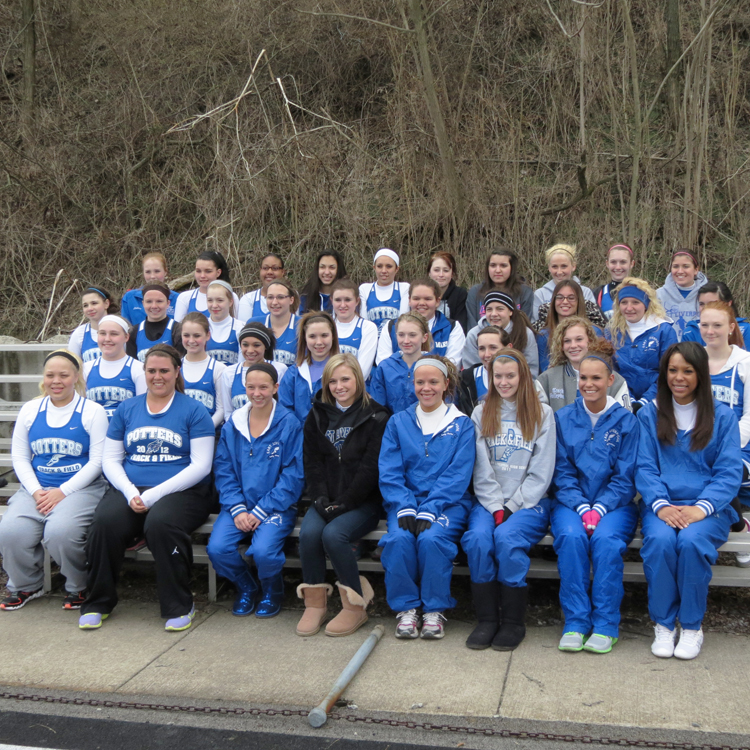 The 2013 Lady Potters Track Team.
Front Row: Left to Right: India Christian, Anna Arcuragi, Brandi Wines,Emily Kotfis, Caitlyn Williams, Ashely Click, Ashley Eikenbary, Tori Wright.
Second Row: Left to Right: Amanda Barr, Chelsie Oiler, Alissa Beckwith, Mya Messenger, Leighann Frantz, Hannah Haustman, Kylie Golden, Jessica Bornman.
Third Row: Left to Right: Kaitlyn Wilson, Sutton Stacey, Kinsey Woodyard,Taylor Johnson, Kamryn Bailey, Maria Miller, Ronnie Bailey, Robin Johnson,Sierra Voorhees, Cami Post
Fourth Row: Left to Right: Chelsie White, Danariah Hanlon, Zoe Brooks, Justine Conrad, Chasity Jackson, Jocelyn Cantwell, Sierra Fitch, Haley Lucas, Dawn Stewart, Madison Loy Coached by: Tonyea Roberts and Lori Adkins
Picture courtesy of the East Liverpool Historical Society, names courtesy of Jimmy Savage.
CONTINUE TO Current Stars 12
---