East Liverpool Historical Society
Crook Building 4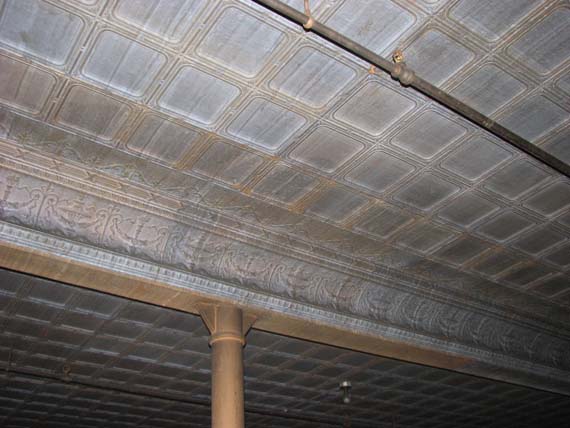 Another ceiling view.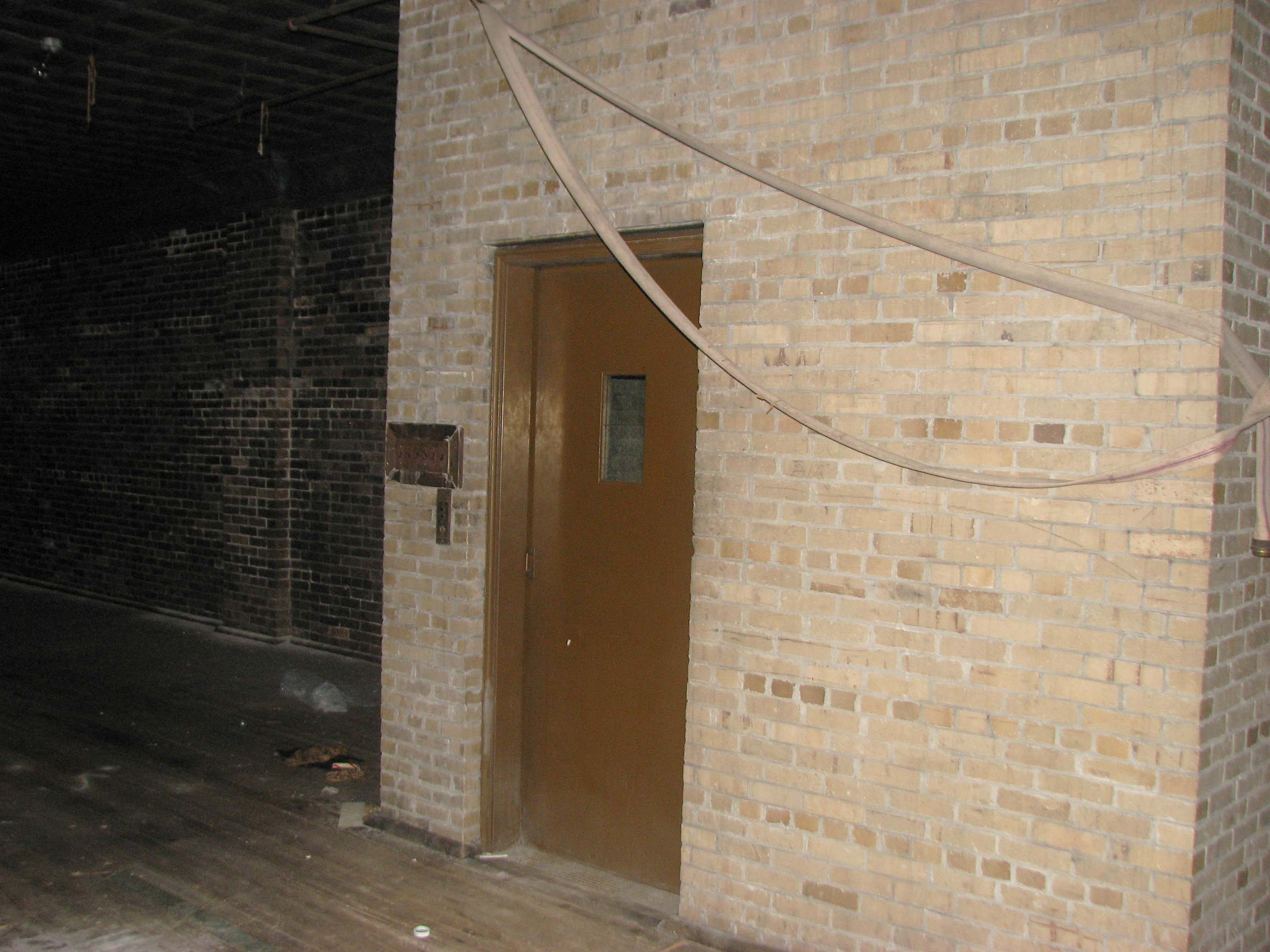 The people elevator on the 6th floor.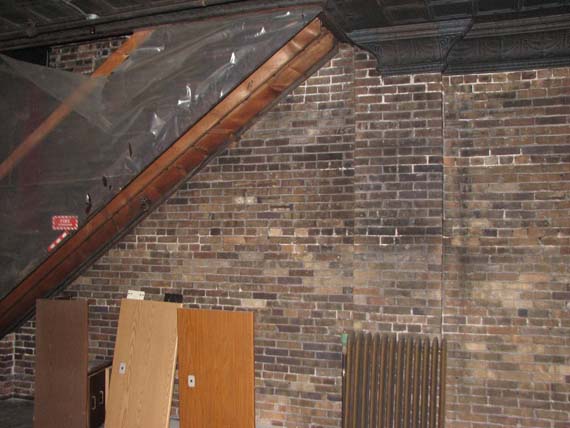 Stairway from the 6th floor to the 7th Floor.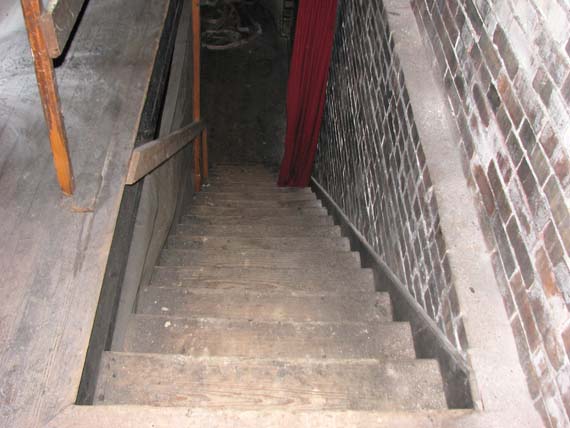 Stairway from 6th to 7th floor looking down from the 7th floor.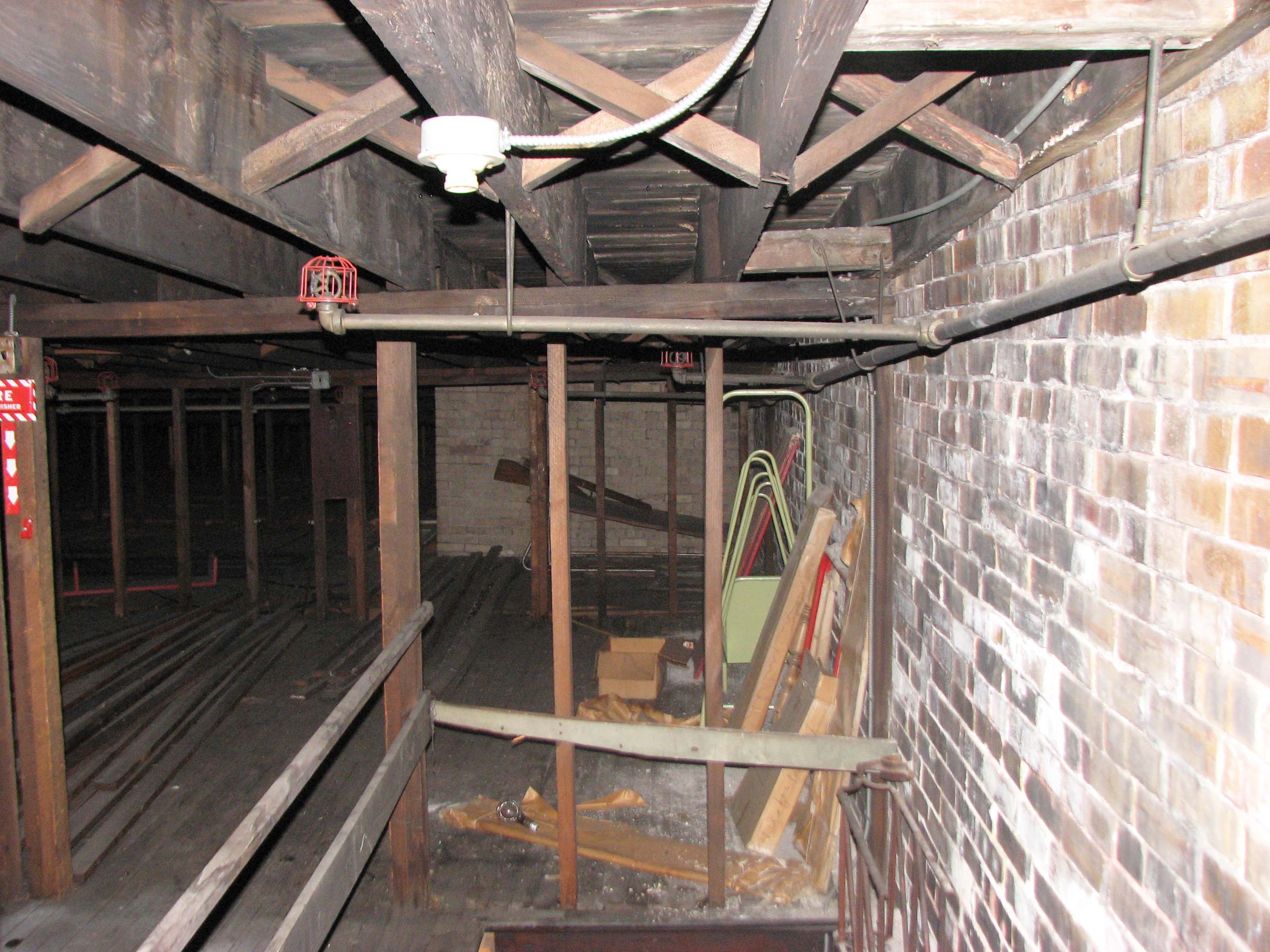 Top pf the same stairs looking to the rear of the 7th floor.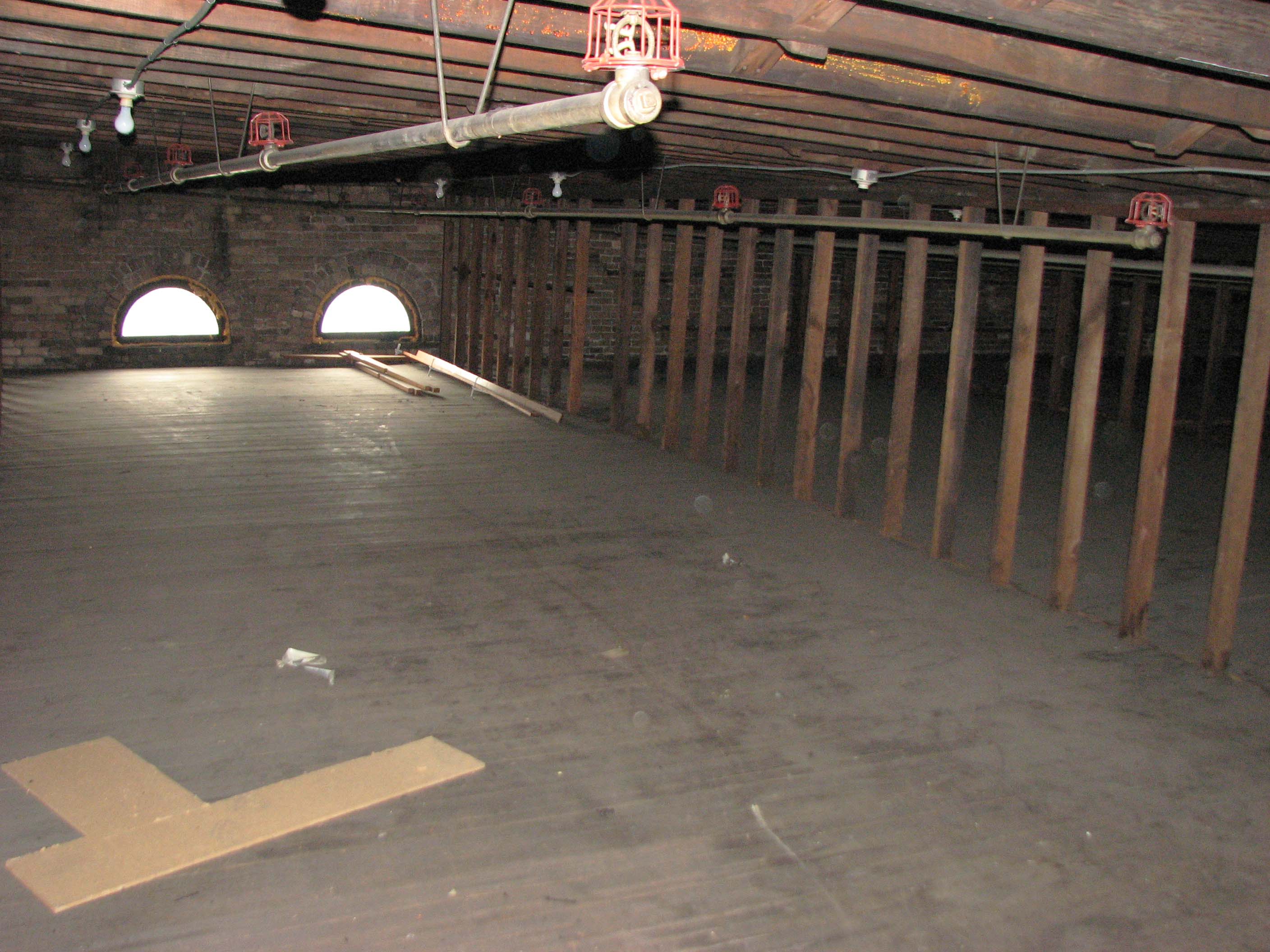 Front portion, that directly above East 5th street, looking to the east. This floor is totally different from all the other floors. A person 6 foot and under can walk around standing upright so it is roomy.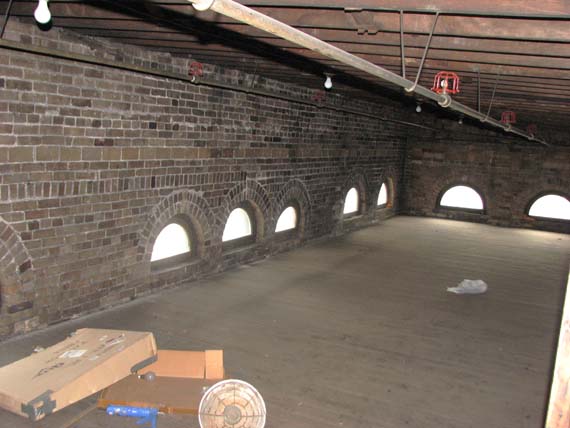 Looking towards the front of the building.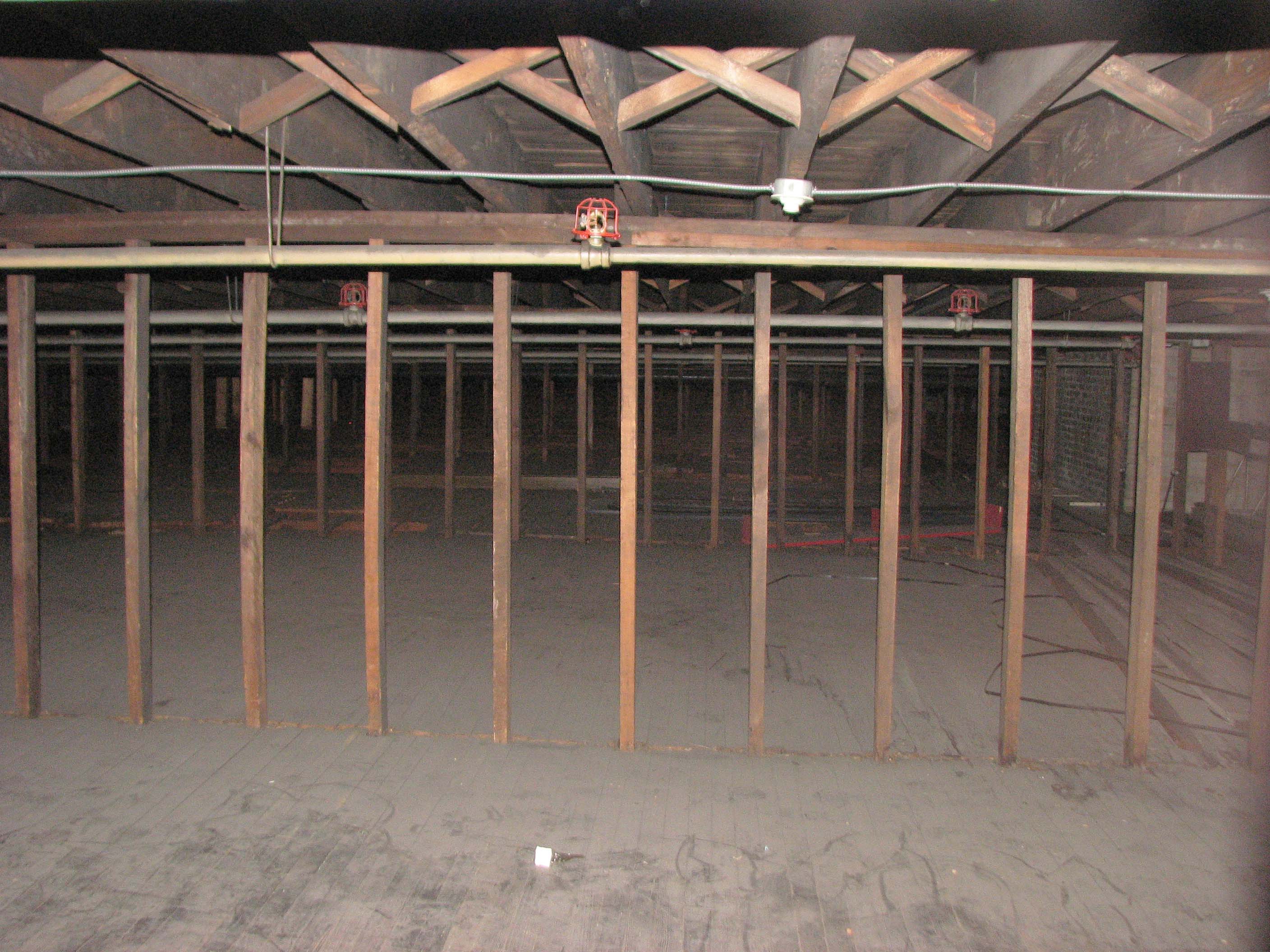 Looking to the rear of the building.
All in all a building in great condition. There is at least one working elevator (the people elevator). The Freight elevator may or may not still be there. Sprinkler system throughout the building. Air conditioning air handlers on every floor, fire main system throughout.
---