East Liverpool Historical Society
Elks Building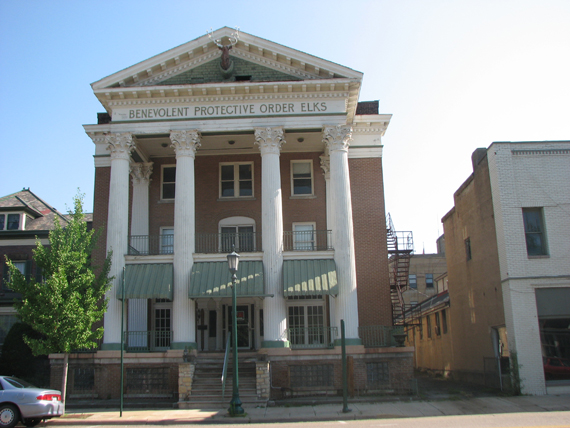 The Elks Club in East Liverpool, Ohio was built in 1916. It was listed on the National Register of Historic Places in 1985.
The style of the building was Colonial Revival_architecture.
http://en.wikipedia.org/wiki/Colonial_Revival_architecture
Not all realized that there were light bulbs here. Jeff Langdon collection.
First Floor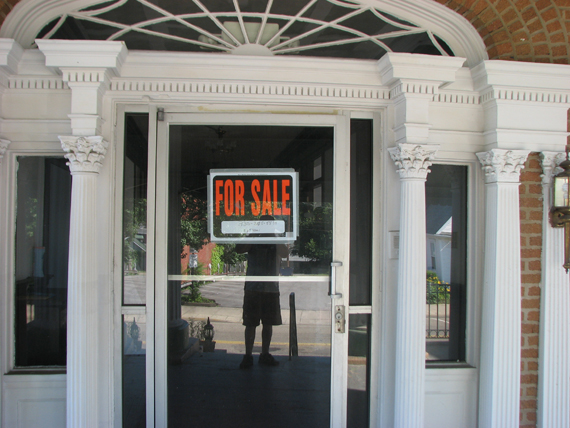 The building is for sale.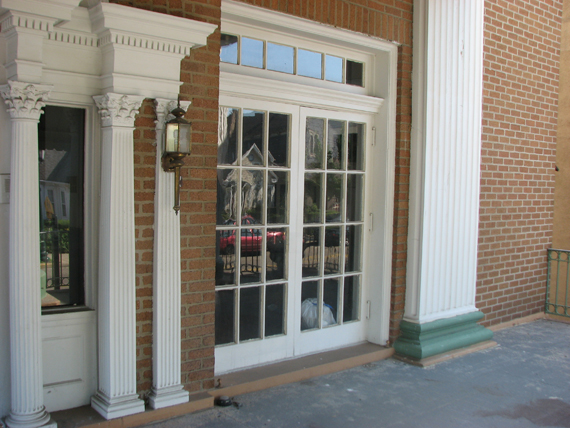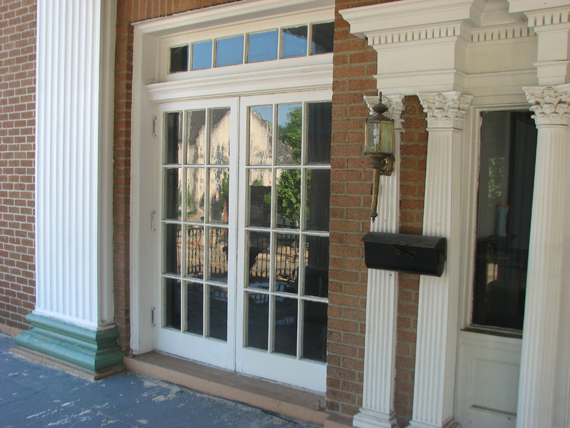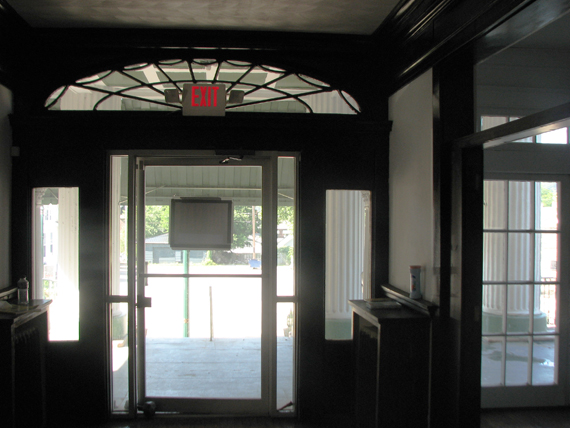 Just inside the main door were offices on either side of the hallway.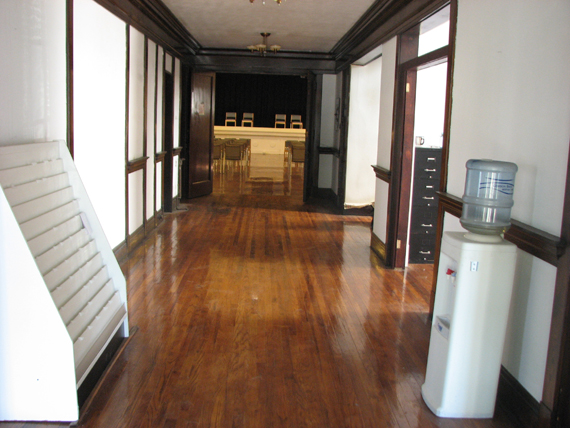 Looking down the hallway towards the auditorium.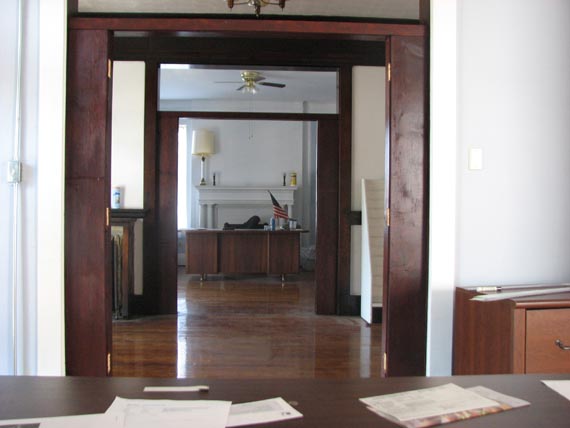 Standing in one office just inside the main door looking across the hall at the other office.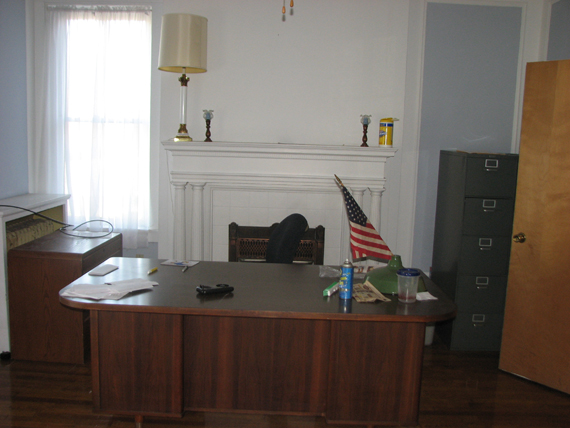 One of the two offices.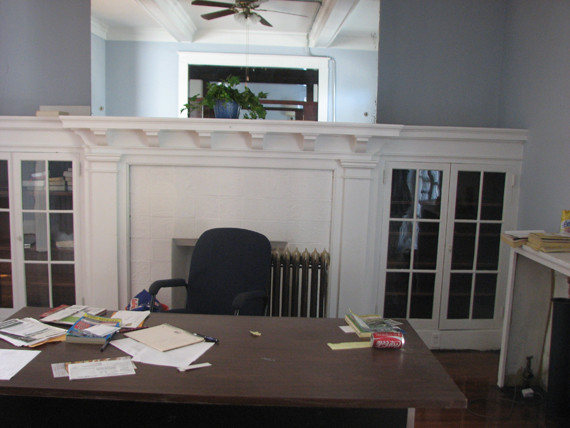 The second office across the hallway just inside the main door.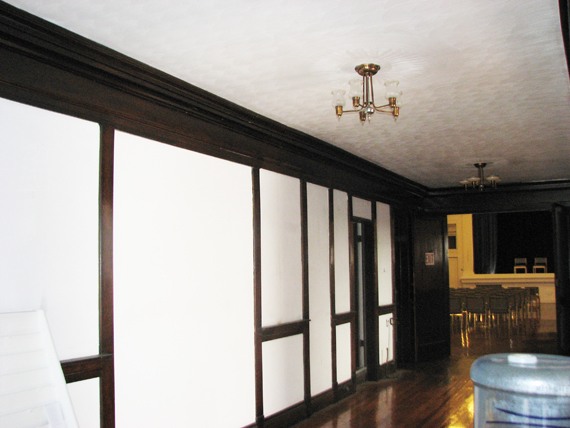 Time to visit the auditorium.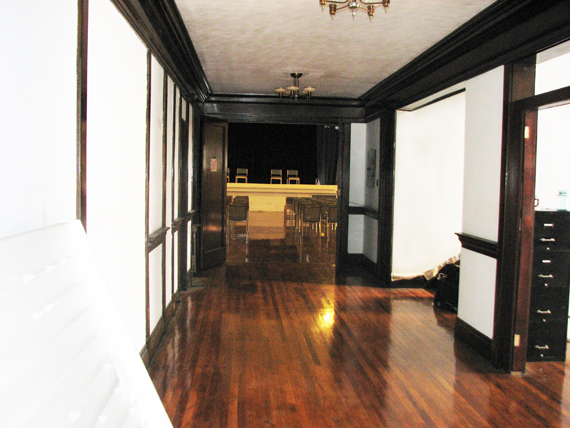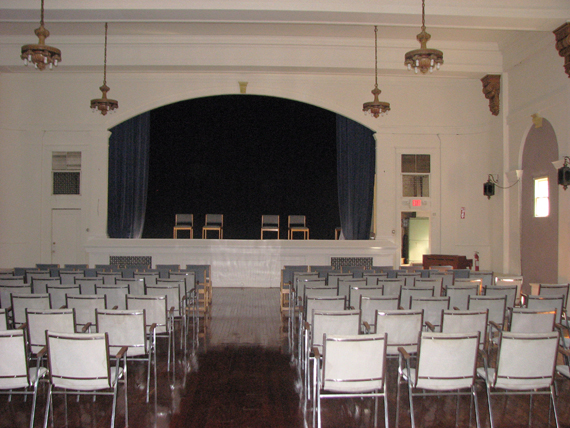 Just inside the doors.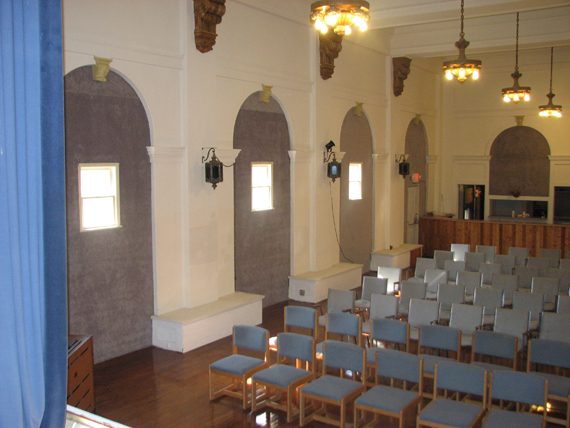 It's our understanding these arched areas around the room once were covered with stain glass murals.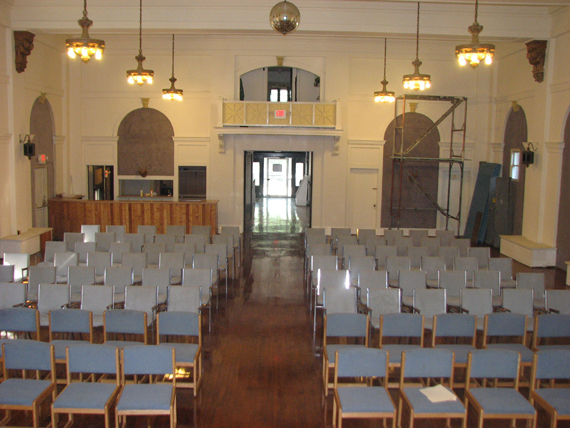 Notice the balcony.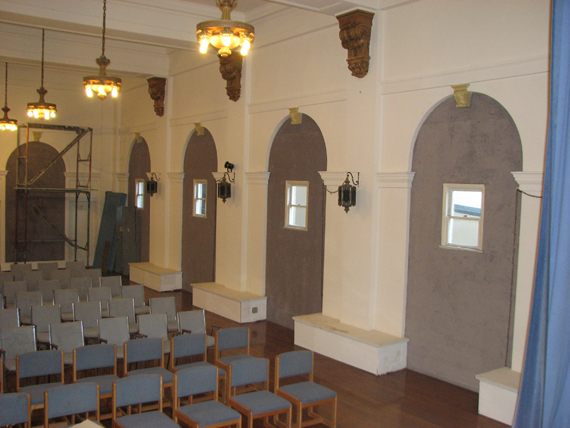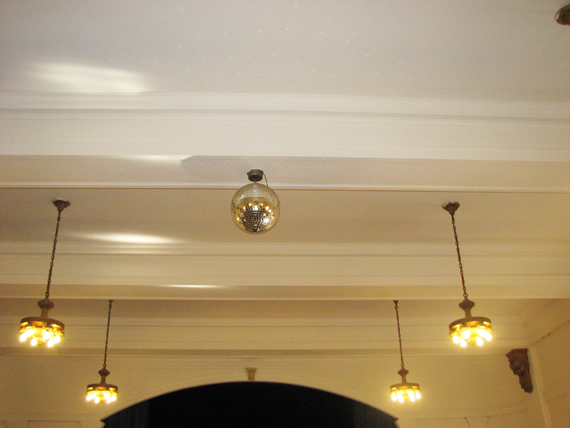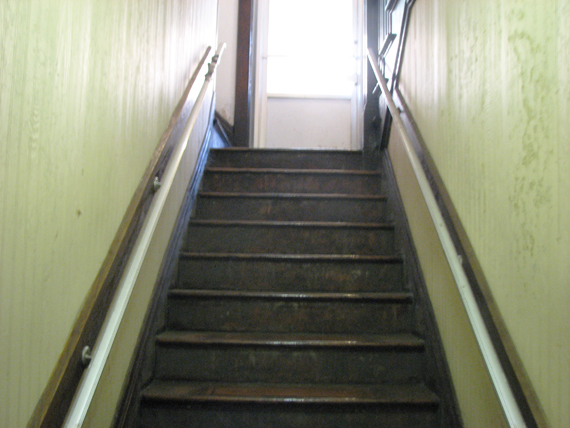 Time to go look at the basement.
---