Harold Barth with a group of people that would walk along with him on a walking tour that would cover Thompson Place, lower Walnut Street, lower Broadway and 3rd Street. They would then go down Broadway to 2nd Street and walk 2nd Street to 2nd and Market Street. The date of this particular walk was most likely 1973.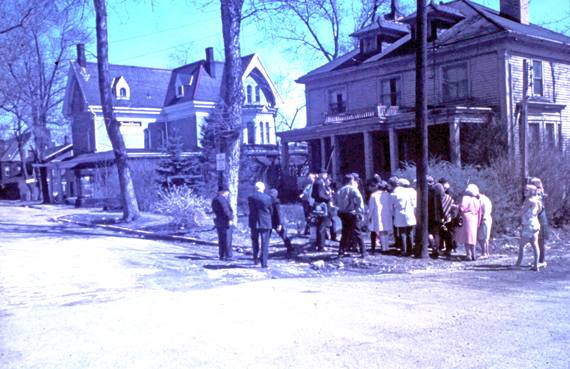 Beginning with Thompson Place.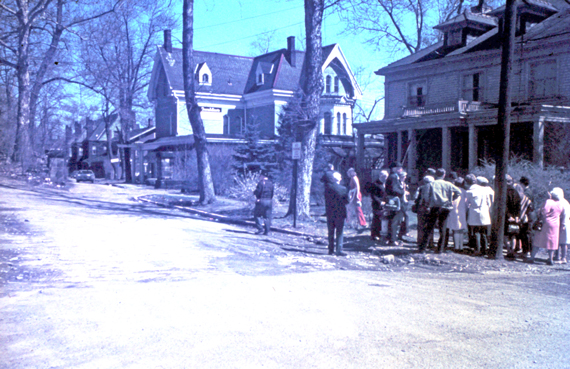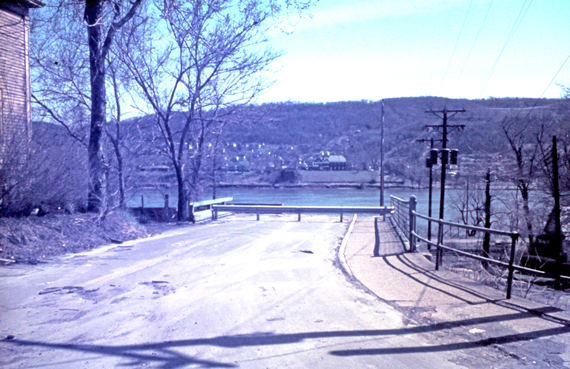 The road to nowhere. The entrance to the original Chester Bridge.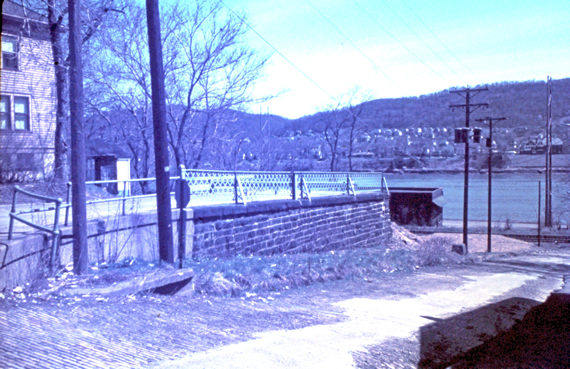 Bottom section of College Street.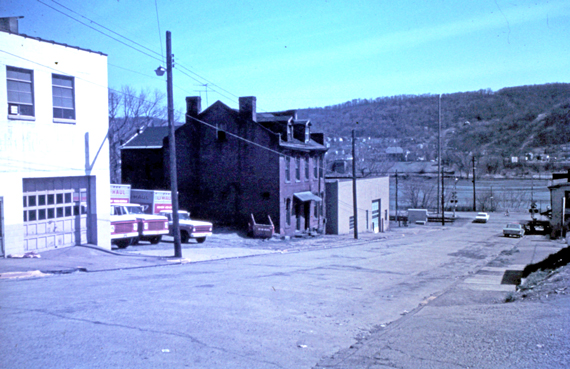 Walnut Street from E. third to River Road.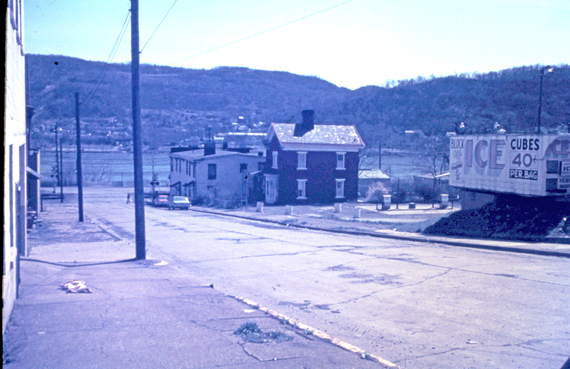 That dark house on the right was Homer Laughlin's first home as a adult.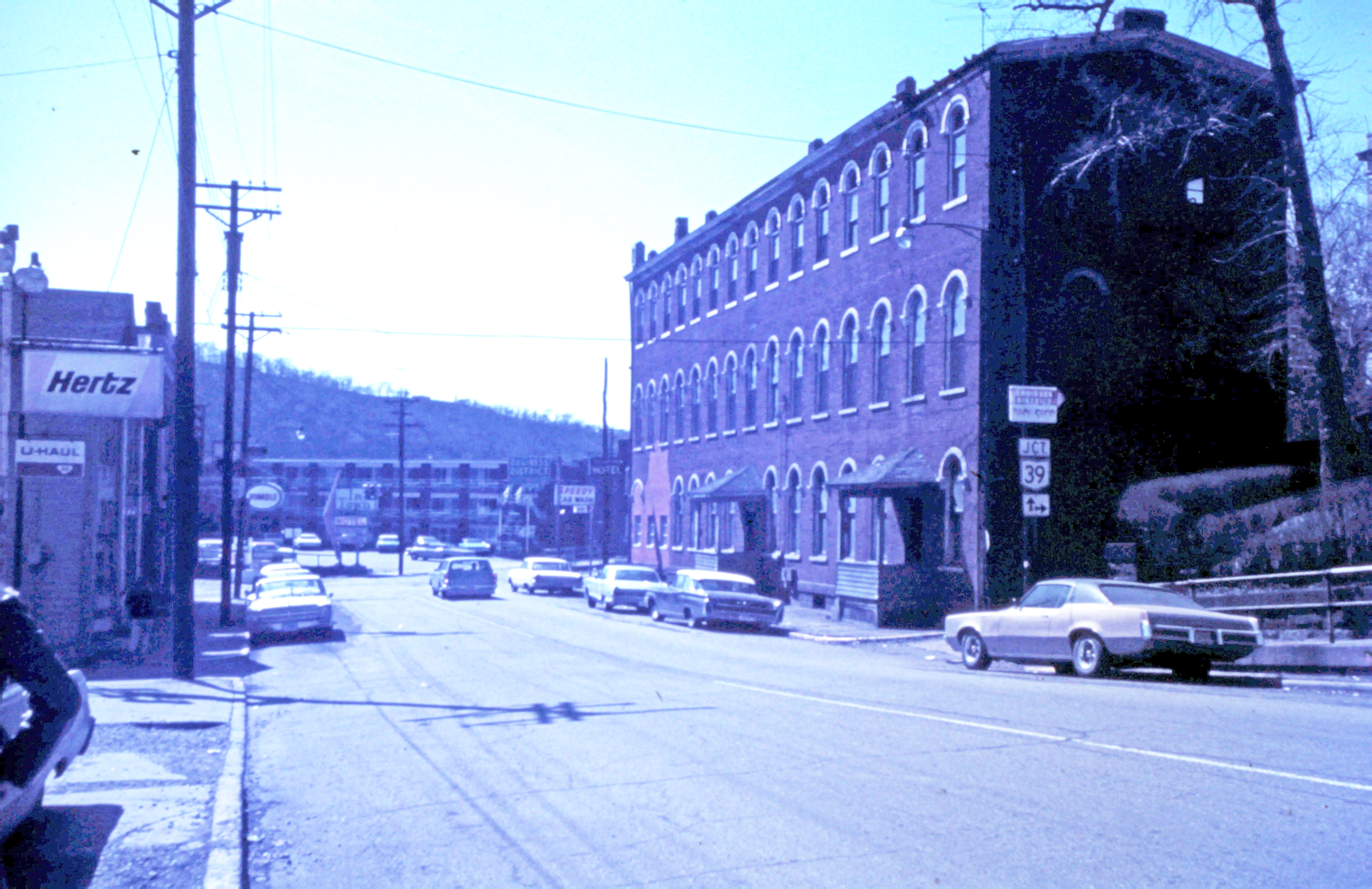 Walnut and E. 3rd. Thompson Hotel on Right. Next Intersection is Broadway. Inn Town Motel is visible there.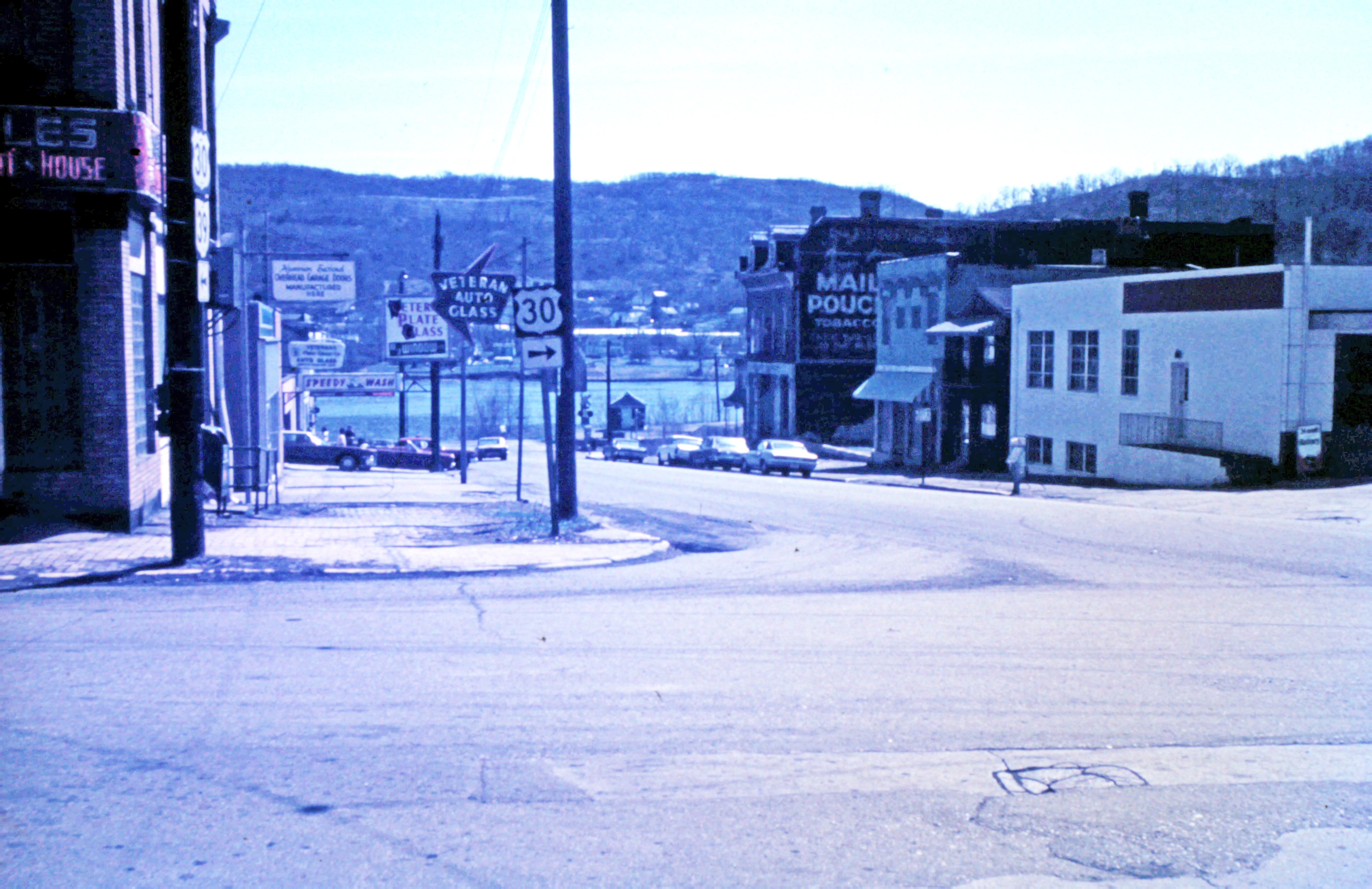 Lower Broadway between E. 3rd and the River Road.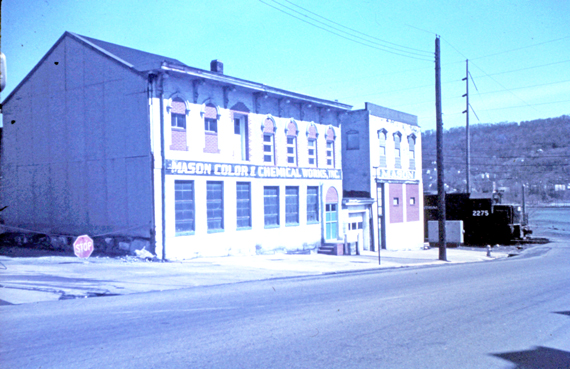 Mason Chemical when they were on Broadway.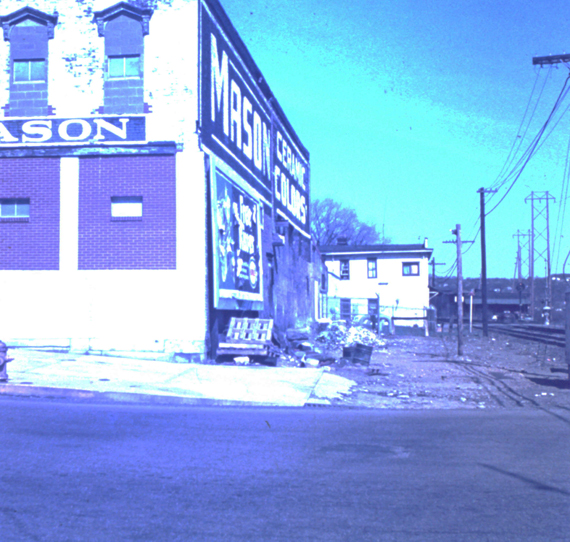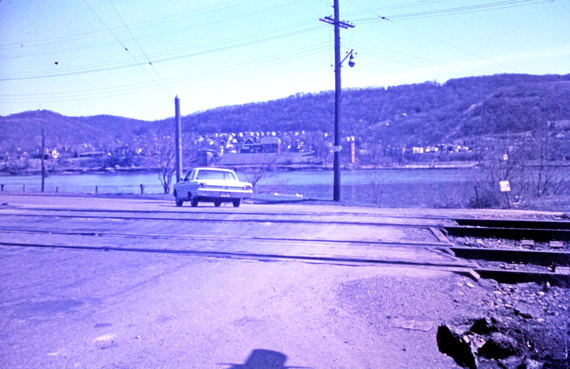 Broadway Crossing.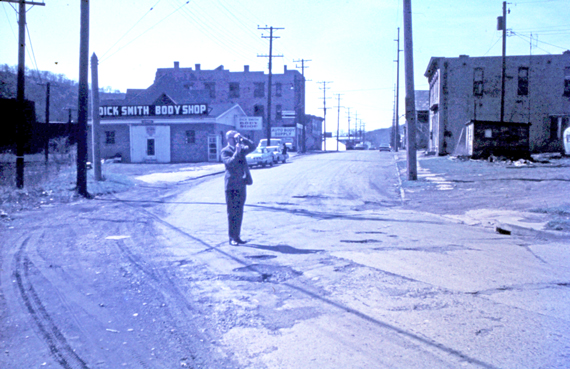 Beginning 2nd Street. Our unknown Photographer for the day.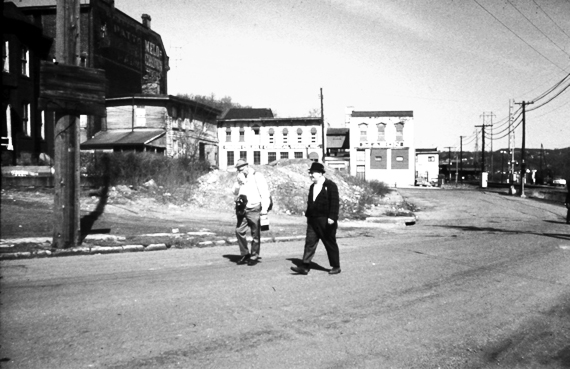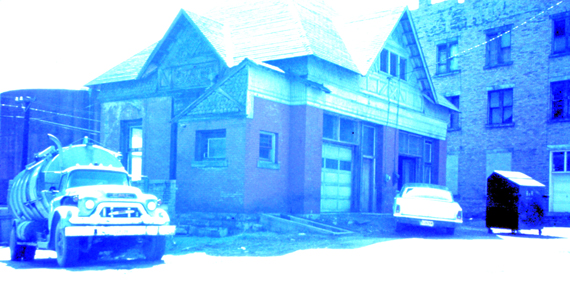 The former Railroad Depot.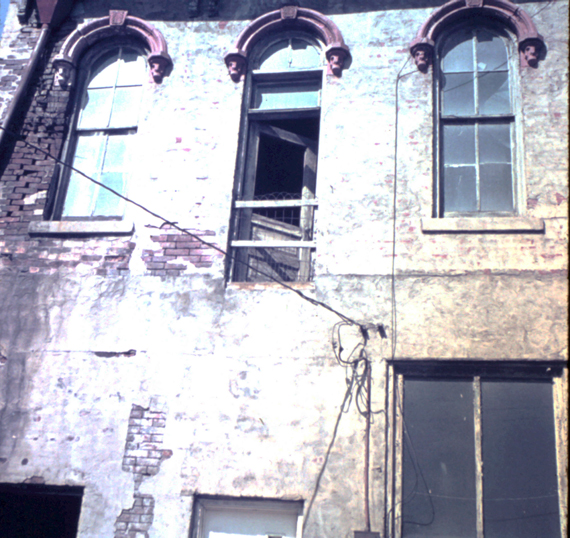 The building directly across 2nd from the Depot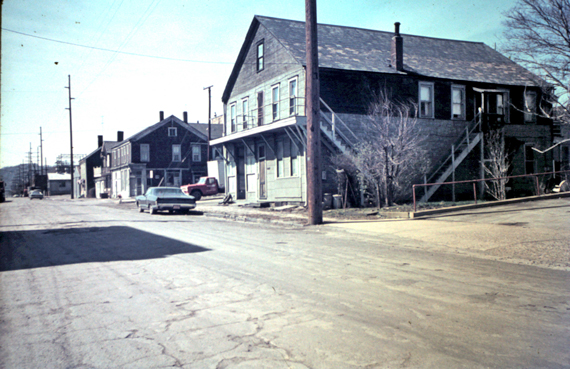 Locust Alley meets E. 2nd street. Up ahead where the red truck is parked it Union and E. 2nd.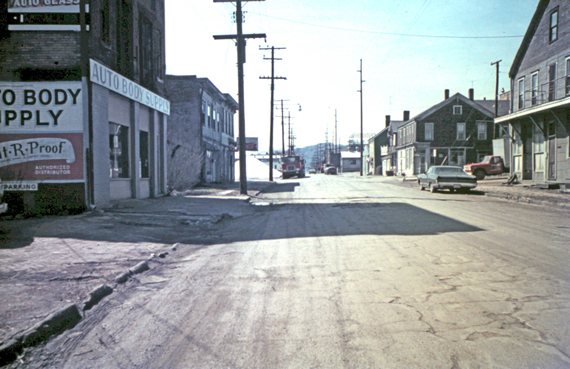 On the left is the former McKinley Hotel, now a body shop and where the sign out over the sidewalk is, is the Manhattan Cafe.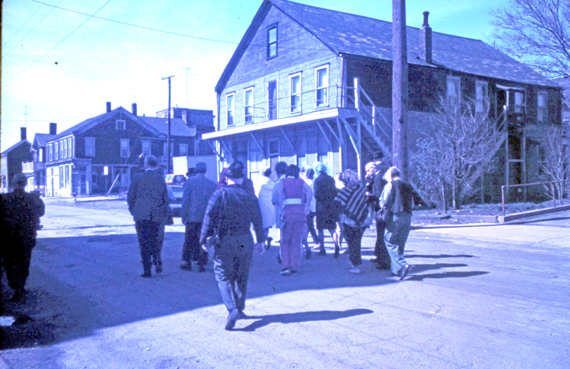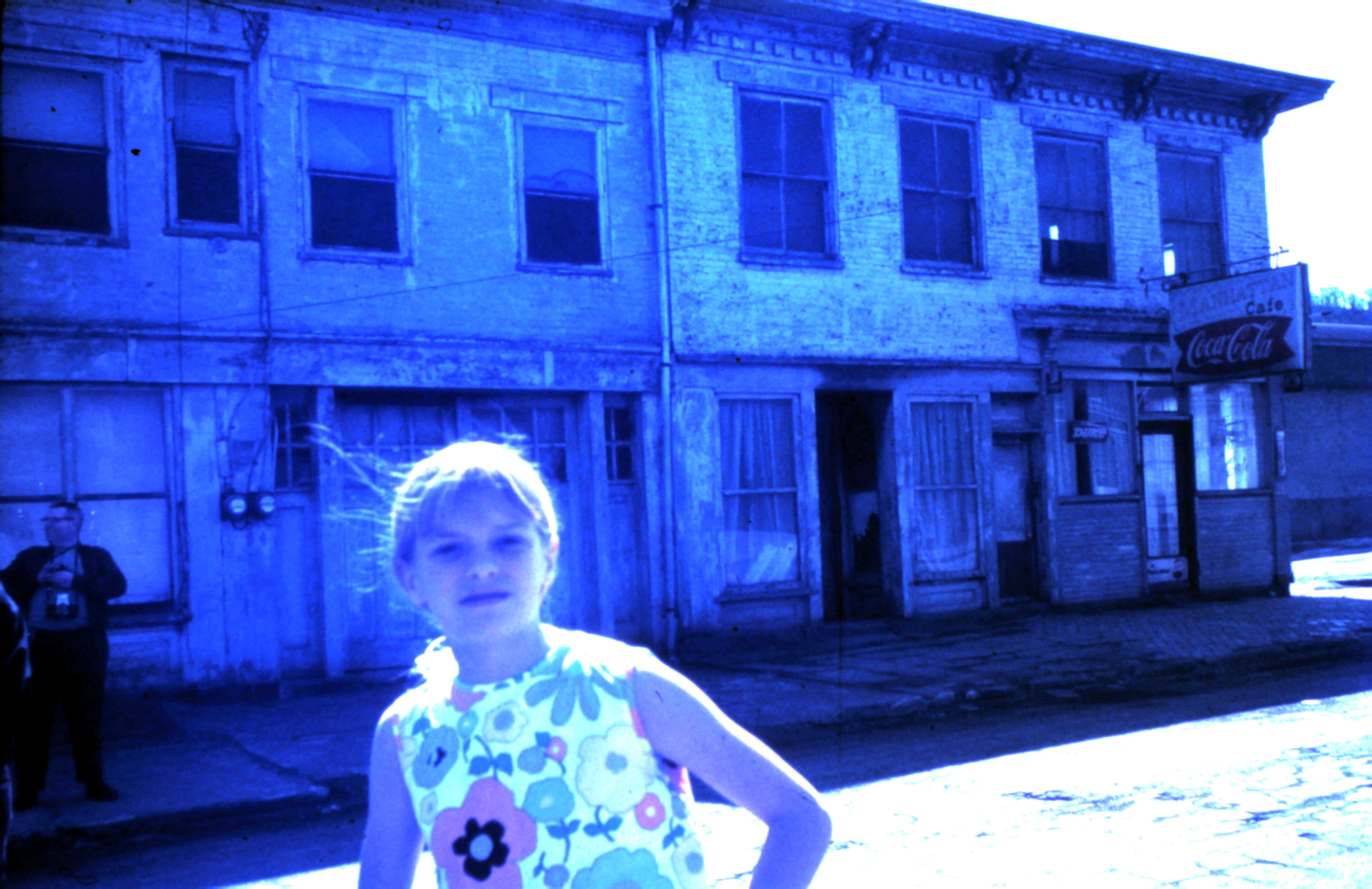 The girl's name in unknown. She is first seen in the first Thompson Place photograph. In the background is the Manhattan Cafe.
A walking tour with Harold Barth of Thompson Place and Second Street to Market Street 2
---