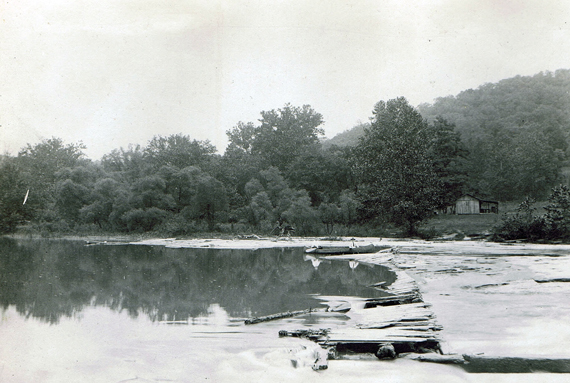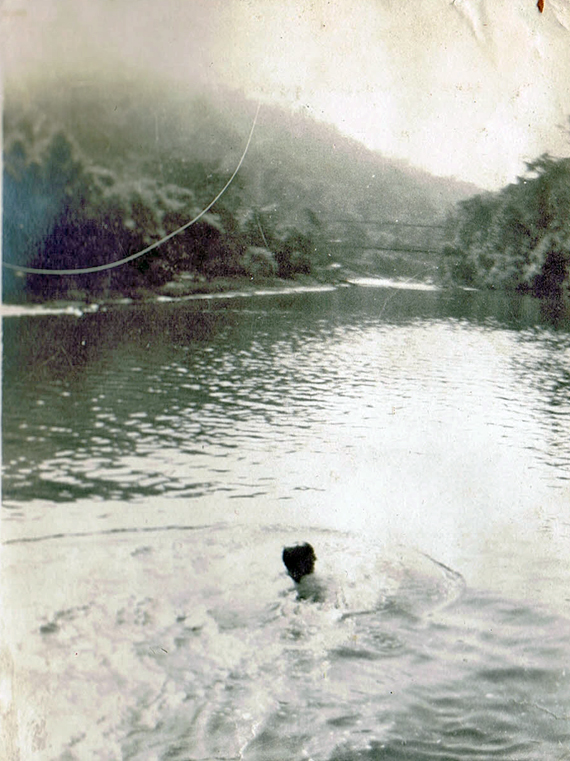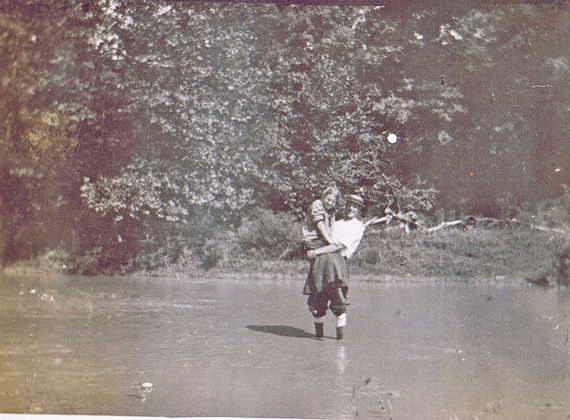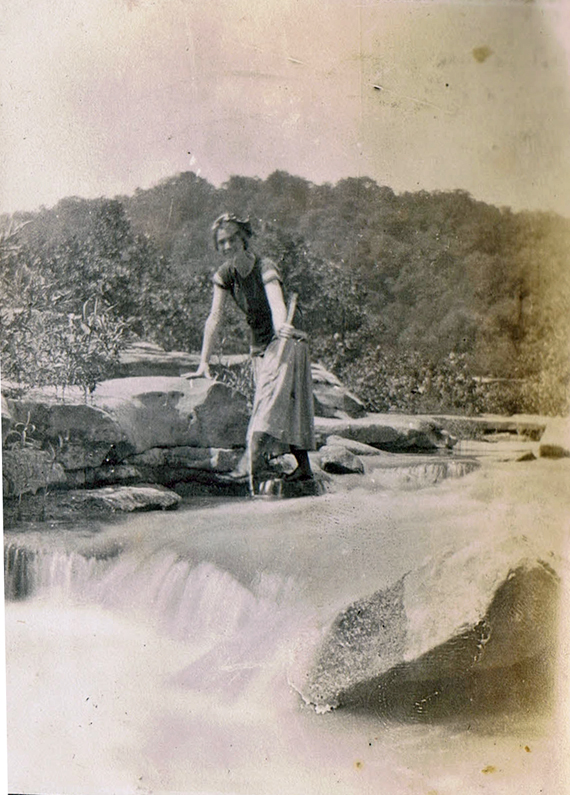 Flood of 1913
The flood pictures are from Berenice's photo album.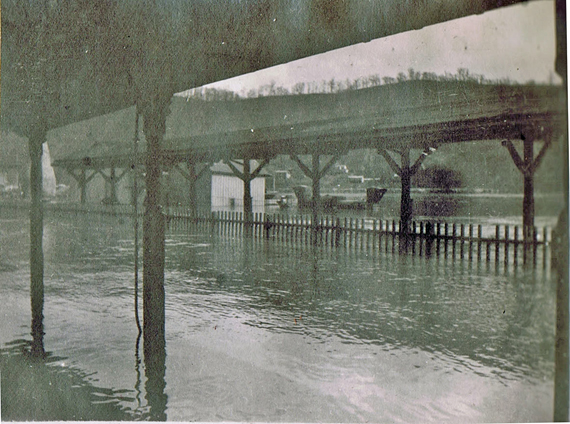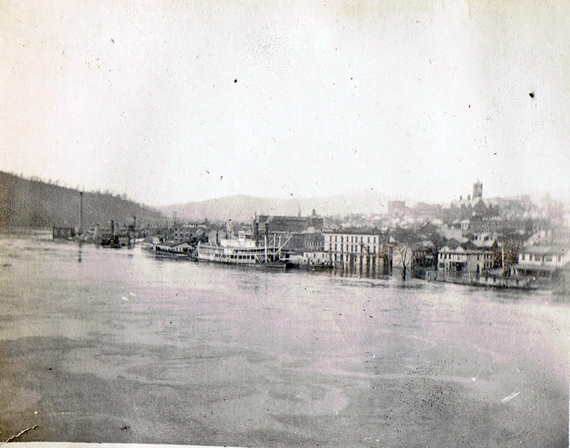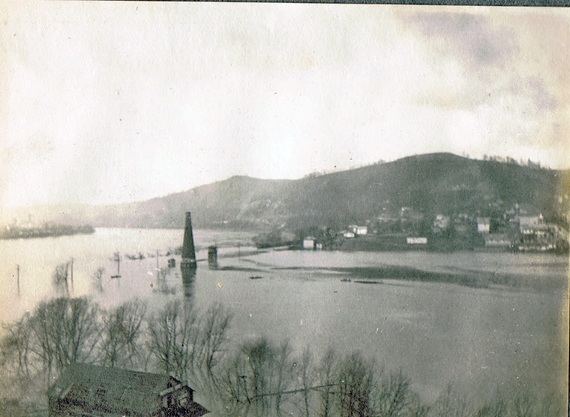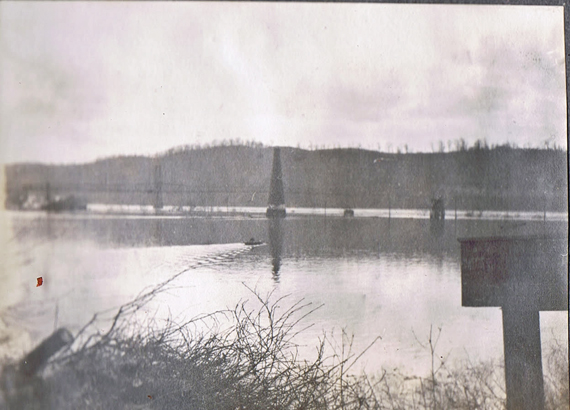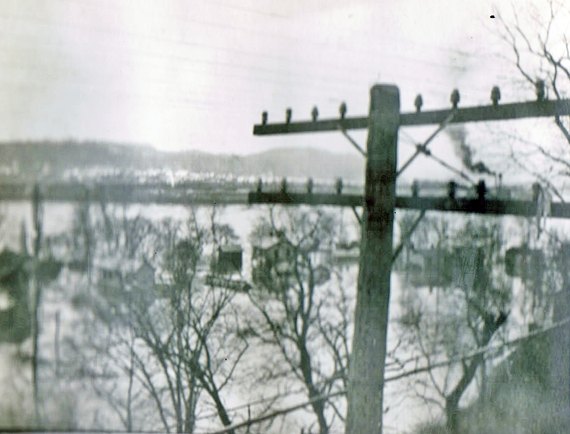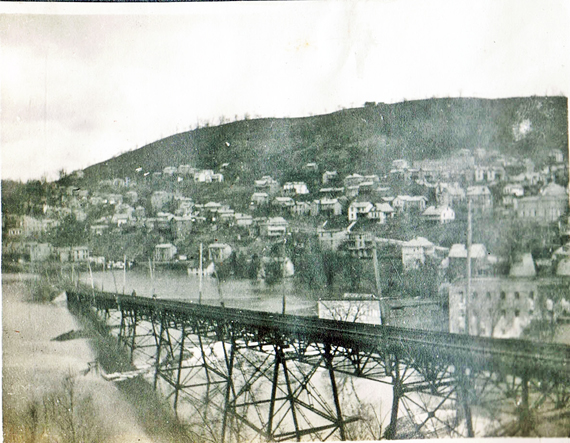 ---
Marriage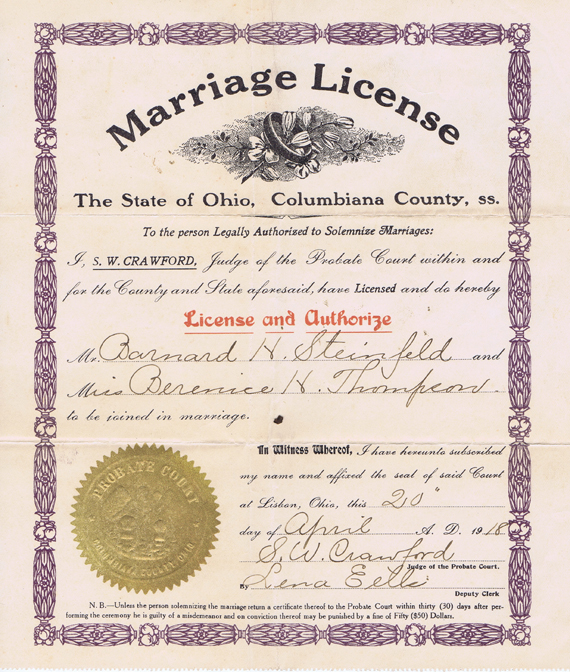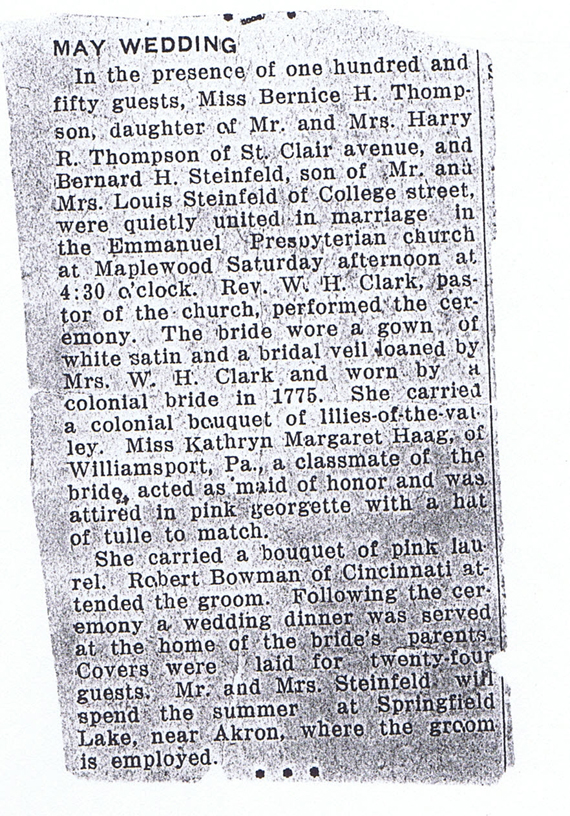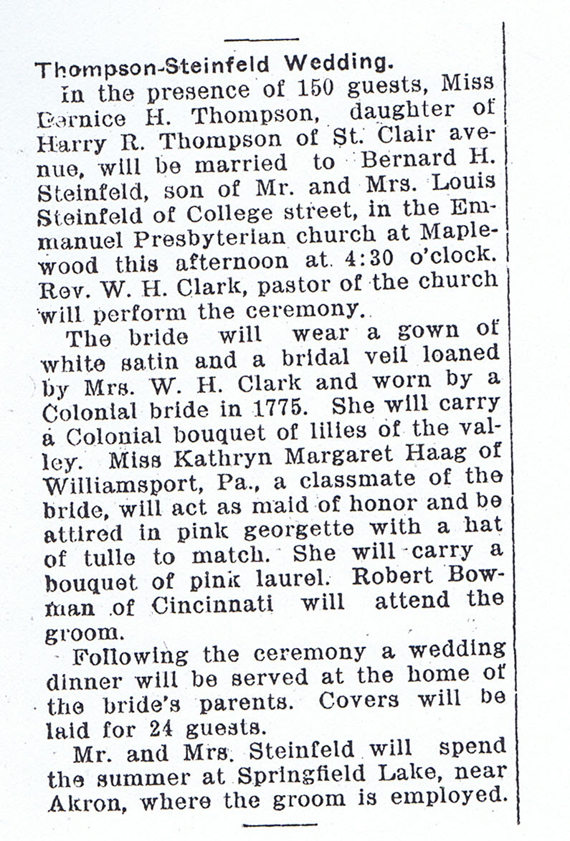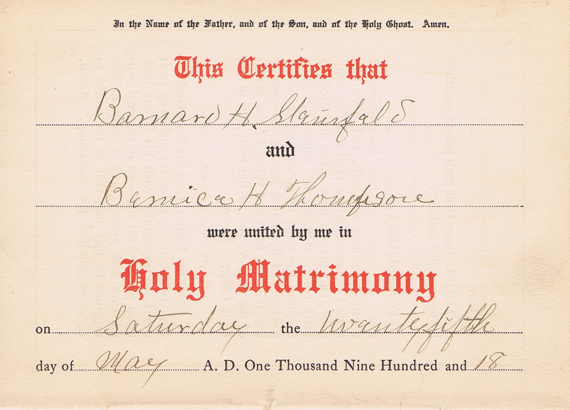 ---
The Story of Kenneth Thompson.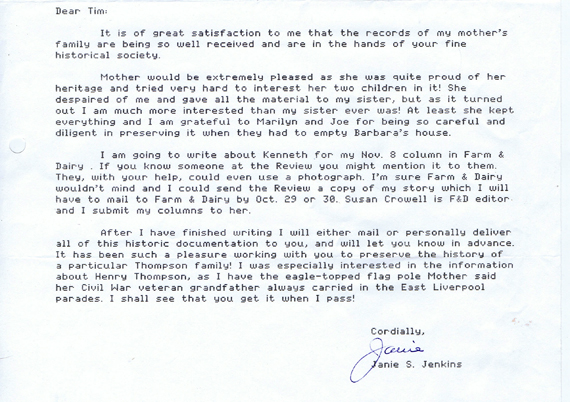 Letter from Janie S. Jenkins to Tim Brookes, September 27, 2007.
Kenneth Thompson was Berenice's Youngest Brother.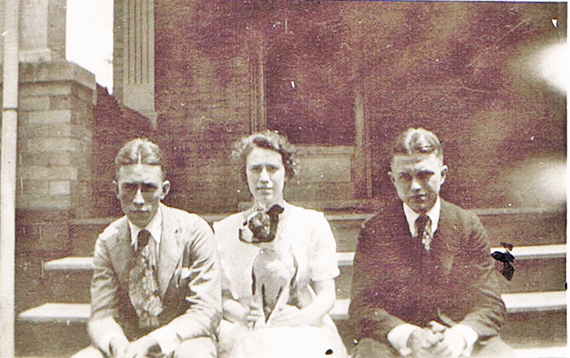 Kenneth, Berenice, Joe Thompson on the steps of the Thompson House on St Clair Ave.
---
Thursday, November 8, 2007
A WWI hero's life remembered
by Janie Jenkins
From Washington D.C., the telegram is addressed to Mr. Harry Thompson, St. Clair Avenue, East Liverpool, Ohio.
Yellowed and fragile, it is dated Aug. 18, 1918.
The sender is "P.C. Harris Acting AJE GENL."
Its message is as haunting today as it was then, when some 4 million men and boys from across the United States were serving abroad in World War I, hailed as The War to End All Wars. It had begun April 6, 1917.
The war ended Nov. 11, 1918, on what now is celebrated as Veterans' Day. Known until 1954 as Armistice Day, that date is a federal legal holiday in every state, somberly celebrated by a population that has seen far too many more wars since that one that did not end all wars.
Official news. What was the message personally delivered to Harry Thompson and his family on that August day, just three months before the end of the war?
"Deeply regret to inform you that it is officially reported that Sergeant Kenneth H. Thompson, Infantry, died August nineth (sic) of wounds received in action."
He was one of 53,513 battle deaths by the end of the war.
Kenneth was the uncle I never knew. Most notably, he was the first East Liverpool and Columbiana County soldier to die in WWI.
---
---
Painful memories. His sister, my mother, Berenice Thompson Steinfeld, never spoke of her baby brother and long ago wrote in a letter to my sister that "to this day I cannot mention his name."
Nor did she ever disclose, at least to me, that while emptying my grandfather's house after his death, she found letters from Kenneth, a piece of shirt material bearing his sergeant's stripe, the crossed rifle insignia of the 58th Infantry, plus another square of shirt material with four embroidered stars around the Roman numeral IV, representing the Fourth Infantry.
Also saved were the official proclamations of his appointments to corporal and then to sergeant, and the final proclamation from the Army certifying that Kenneth H. Thompson "died with honor in the service of his country."
It was signed on Nov. 21, 1918, just nine days after the Armistice.
Newly discovered. These historic treasures came to light only when my sister's home had to be emptied following her irreversible stroke on Thanksgiving Day 2006. I never knew they existed, as our mother never mentioned anything about Kenneth.
Kenneth was only 18 when, according to a letter from P.C. Harris, AGO, dated Oct. 23, 1919, he "was admitted to Evacuation Hospital No. 3, Aug. 7, 1918, on account of gun shot wound. The following day he underwent an operation, dying at 11:18 a.m. from gas gangrene following the operation."
http://en.wikipedia.org/wiki/Gas_gangrene
The entire article, that the above excerpt comes from, can be read here though I think it may be a slightly different version.
http://www.farmanddairy.com/columns/a-wwi-heros-life-remembered/7633.html
---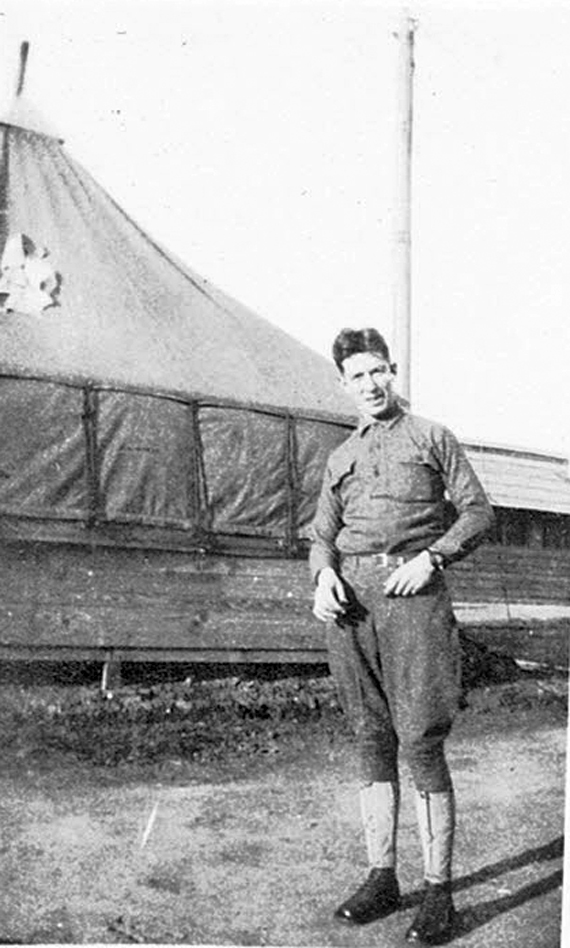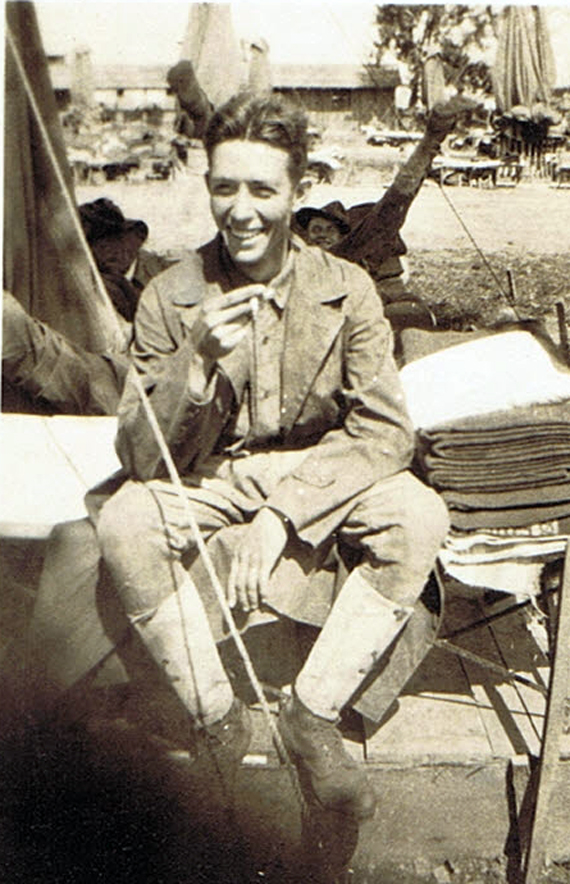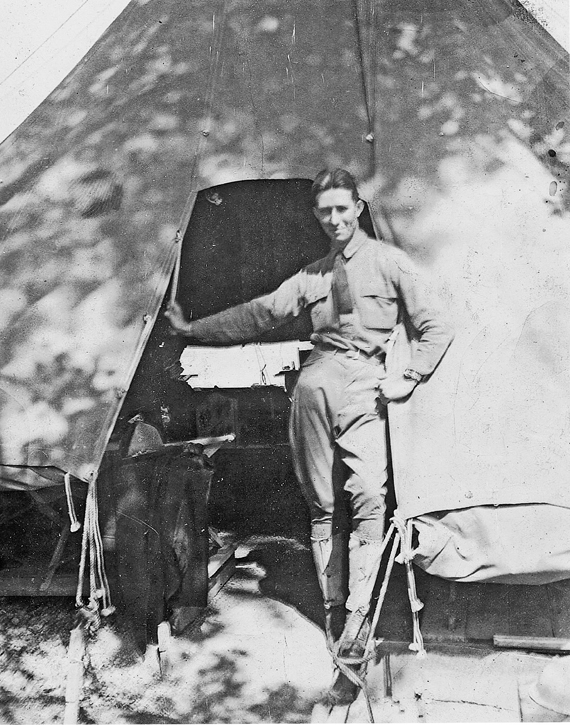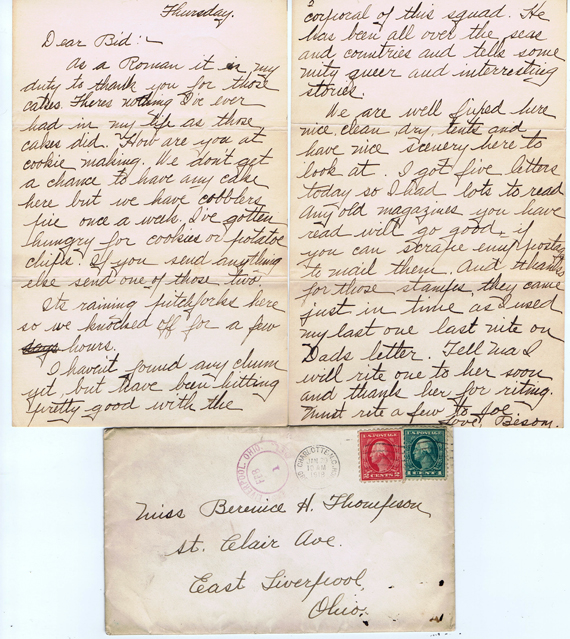 Letter from Kenneth Thompson to his Sister, Berenice.
Two High School Graduates, 1912, 100 years ago and our town in their time 6.
---