East Liverpool Historical Society
Thompson House 14
Up we go, to the third floor.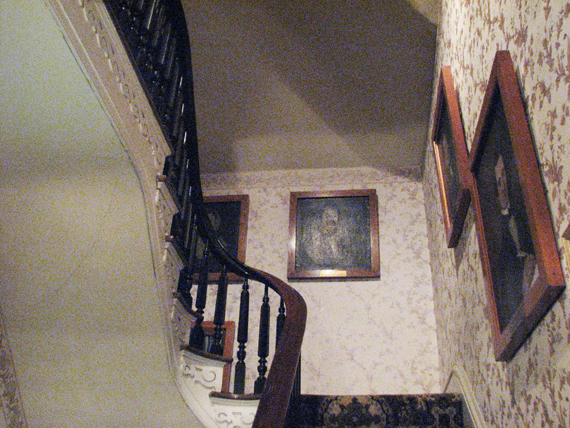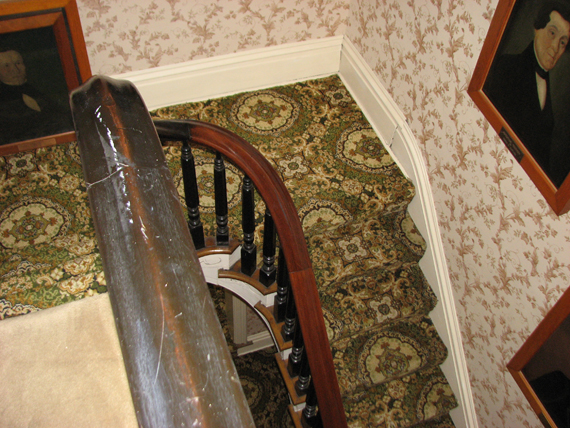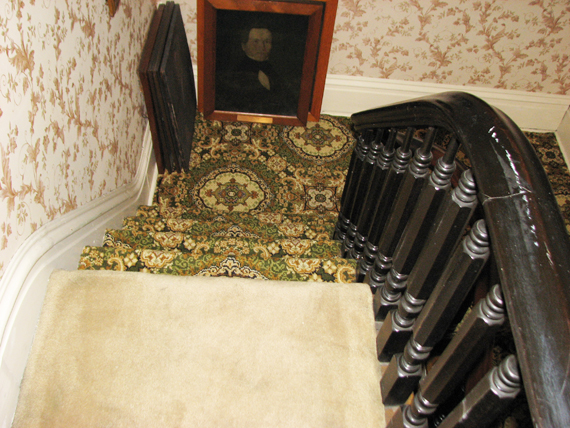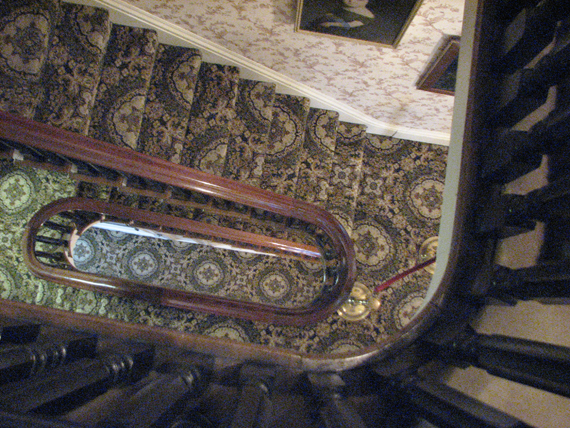 Looking down the stairways from the third floor to the ground floor.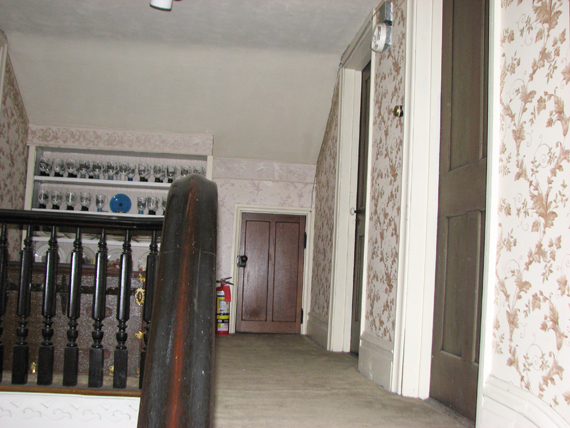 Those two doors on the right of the picture goes to the storage areas. The door at the far end facing the stairway is the door to the tower.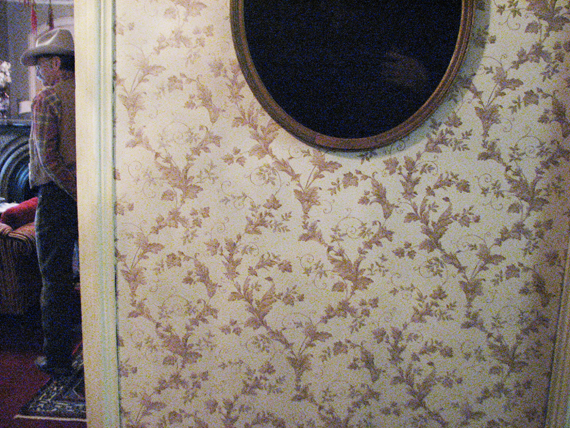 That doorway you can partly see on the left hand side of the picture is one of the doors to the storage area of the third floor. On the other side of the hallway is the door to the Pottery Room.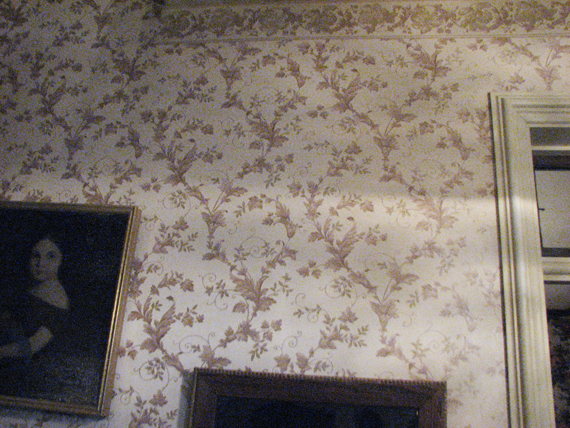 POTTERY ROOM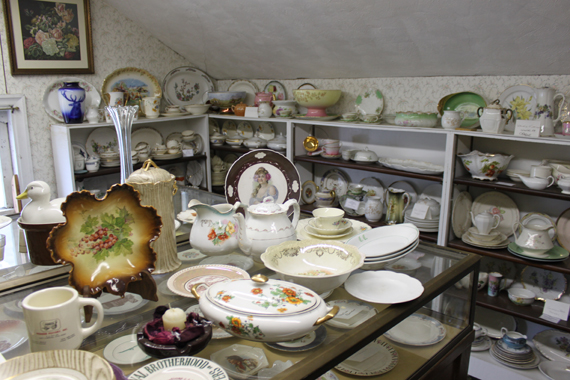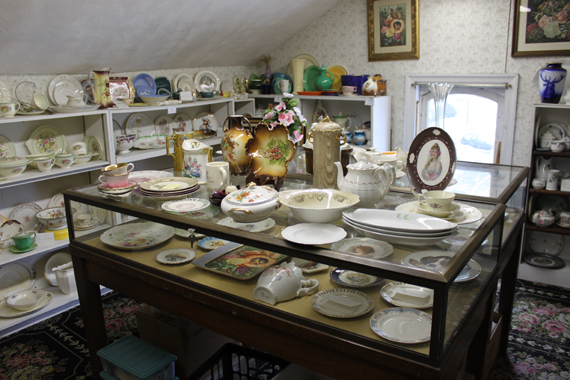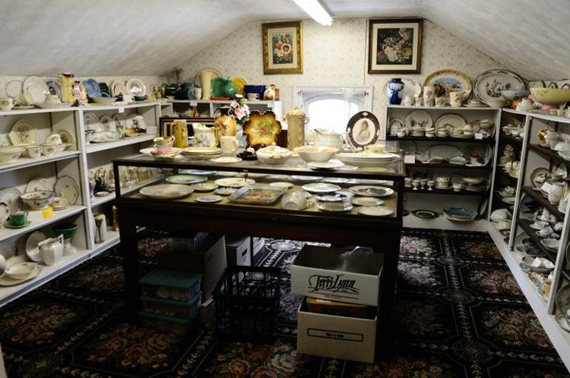 Juanita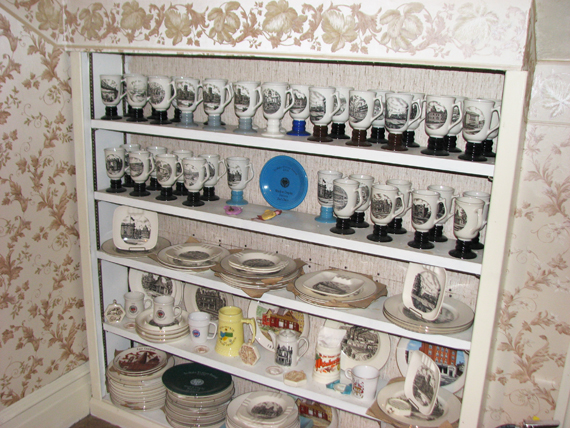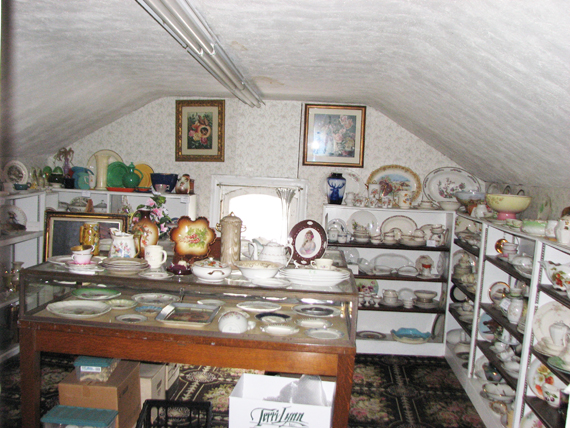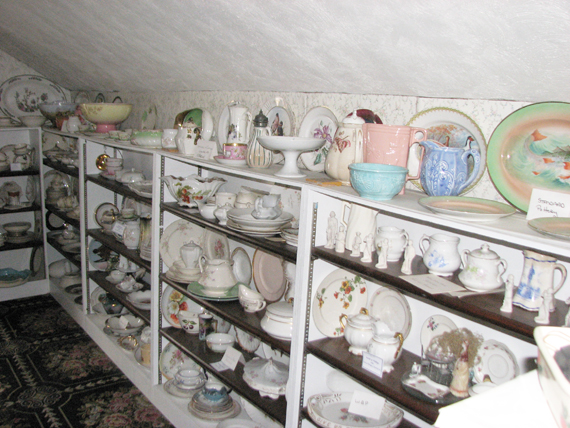 STORAGE SPACE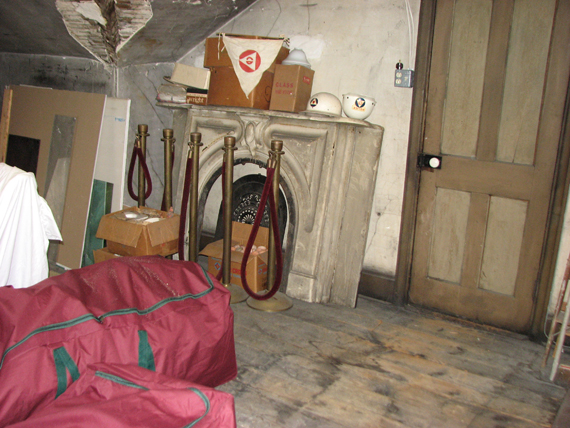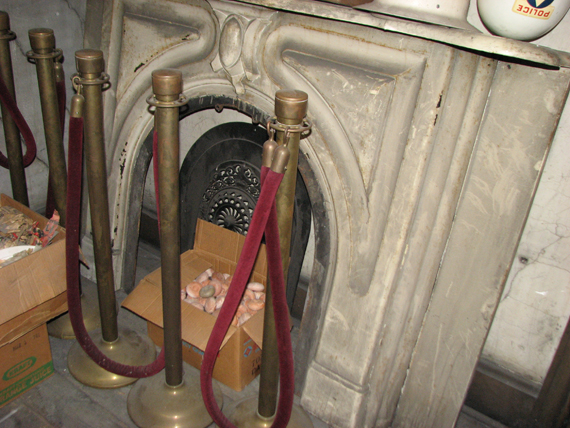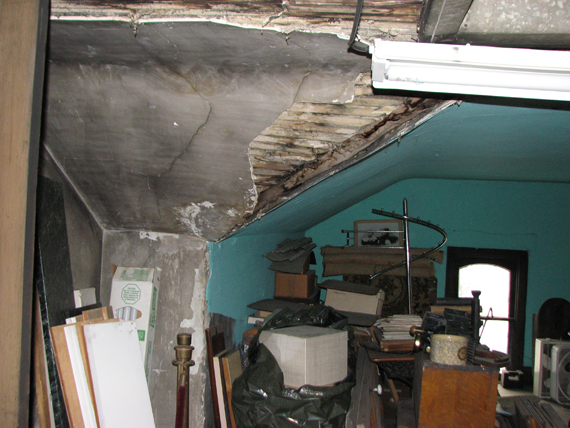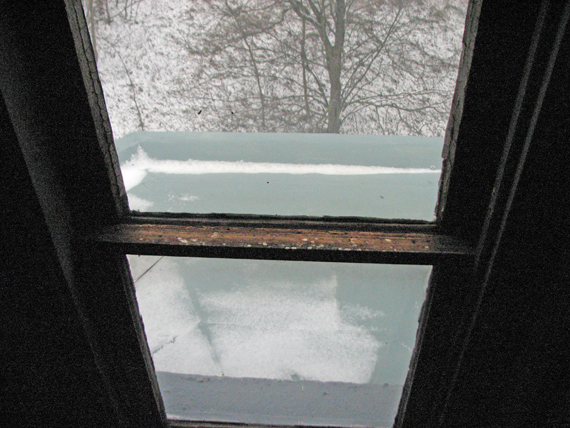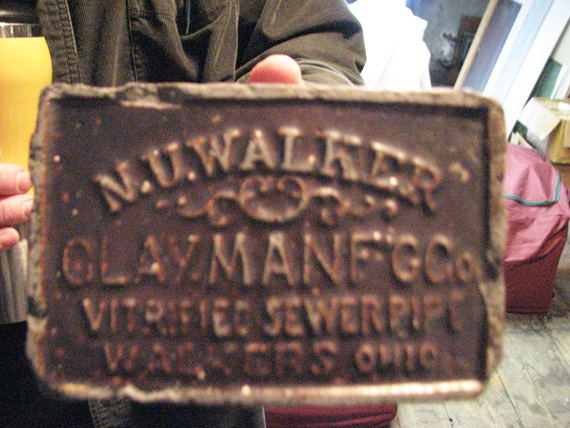 A plaque from Walker's Ohio, that tiny community on the river bank between Wellsville, Ohio and East Liverpool, Ohio.
---