East Liverpool Historical Society
Thompson House 15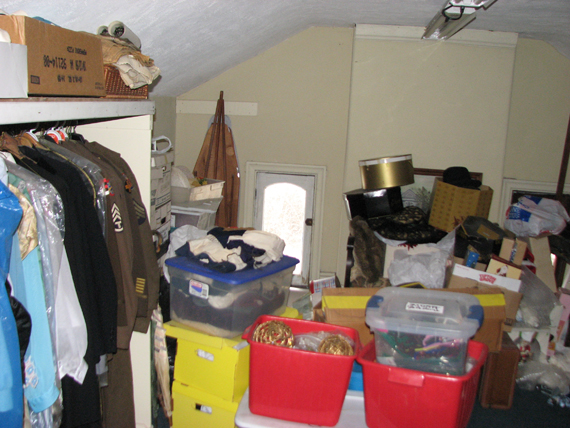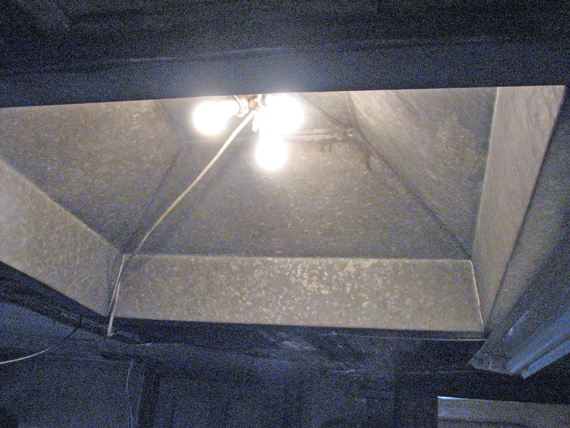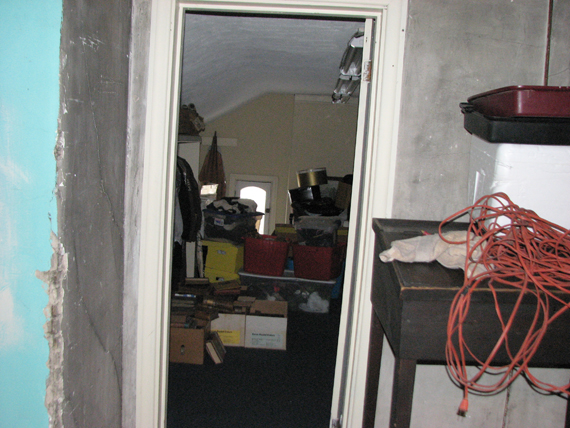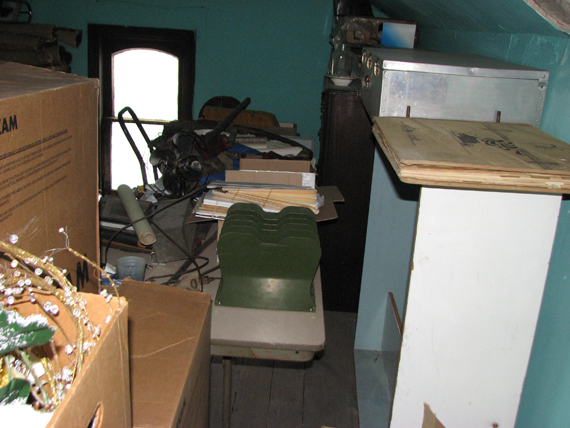 THE TOWER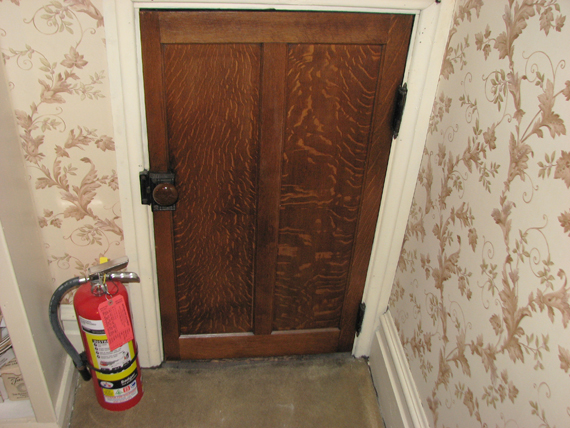 Ok, back in the third floor hallway. Standing in front of the doorway to the tower. Note: You can't actually be standing to get to the tower.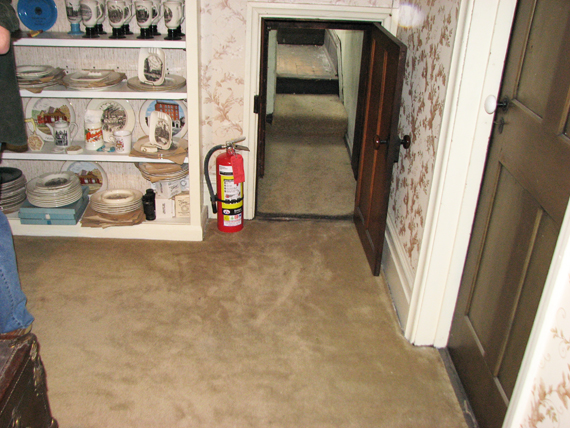 It is much easier to revert to childhood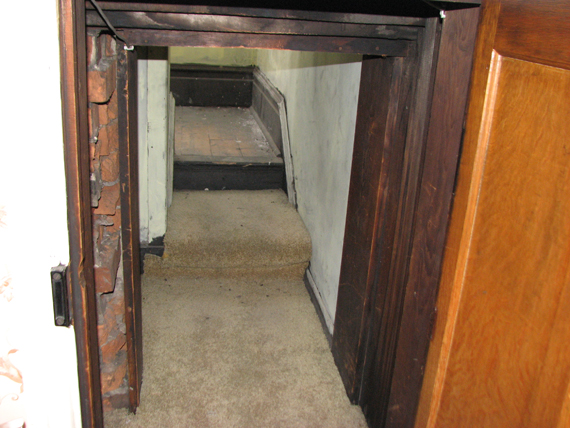 and crawl.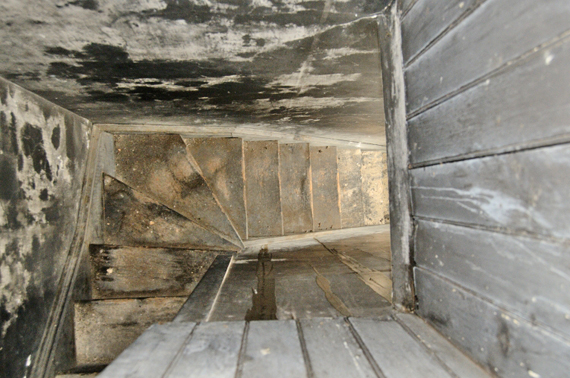 Courtesy of Juanita Ruffner.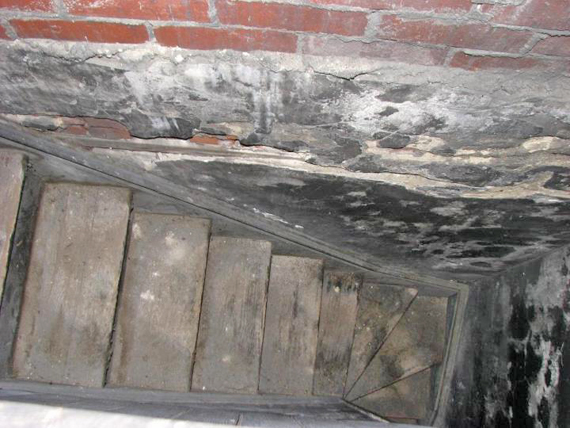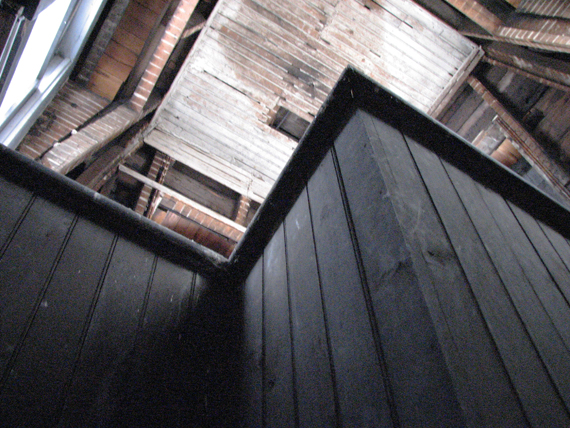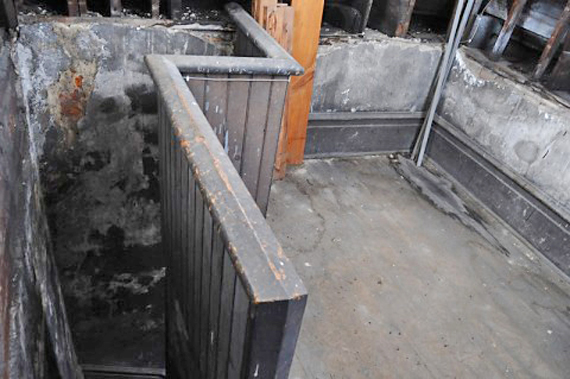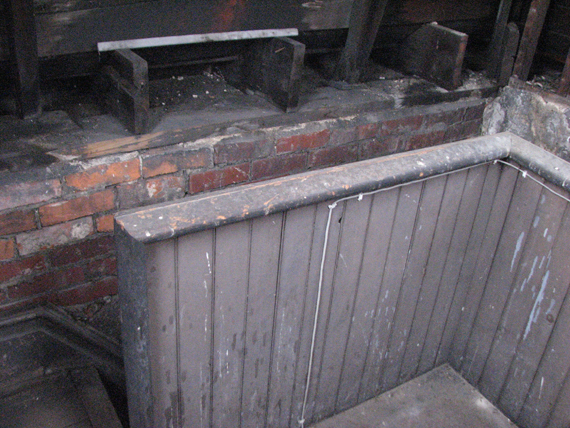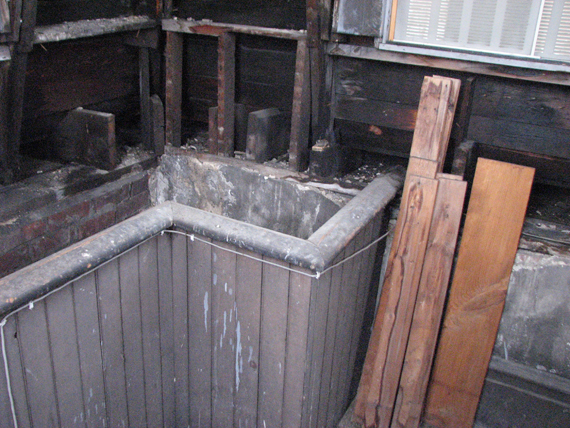 Lower tower windows in groups of 3 windows. There are 12 total 3 facing each direction, North, East, South and west.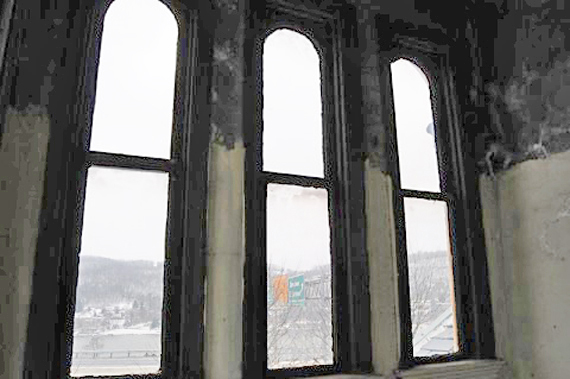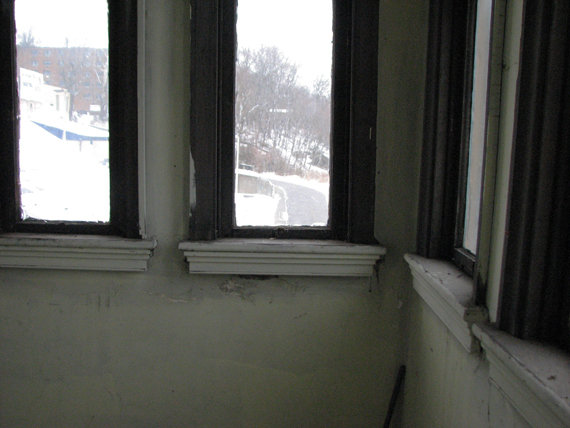 Looking to the east.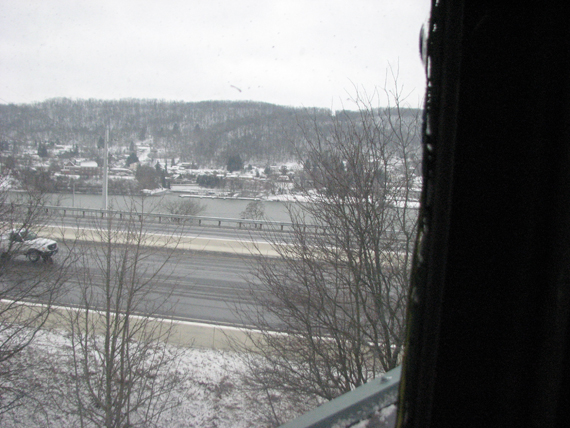 Looking to the south.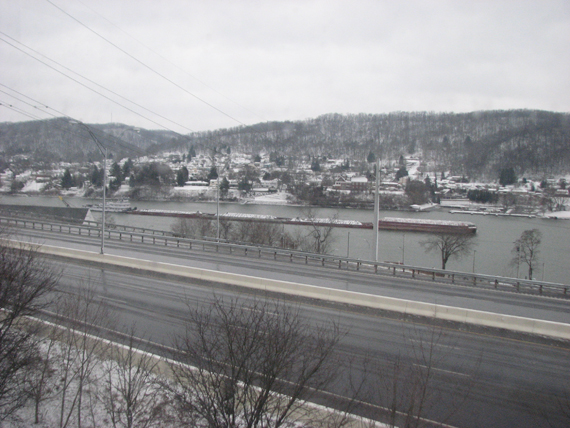 Just in time to see a boat passing.
Higher tower windows, there are 4 of these one faceting south, west, north and east.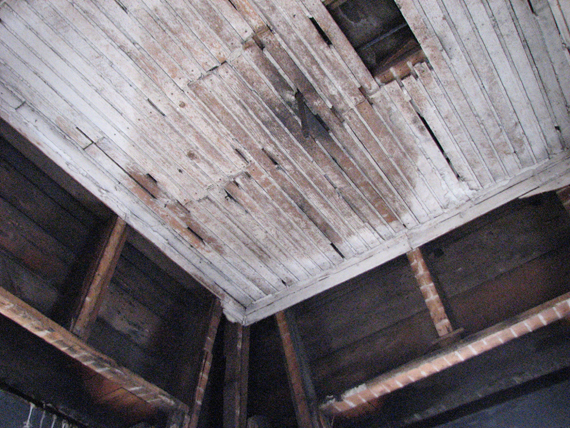 Ceiling of tower.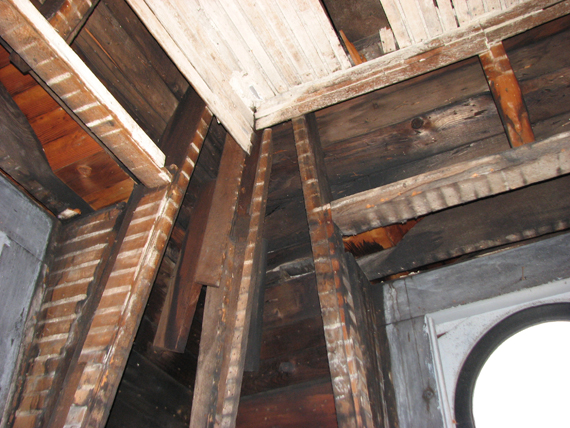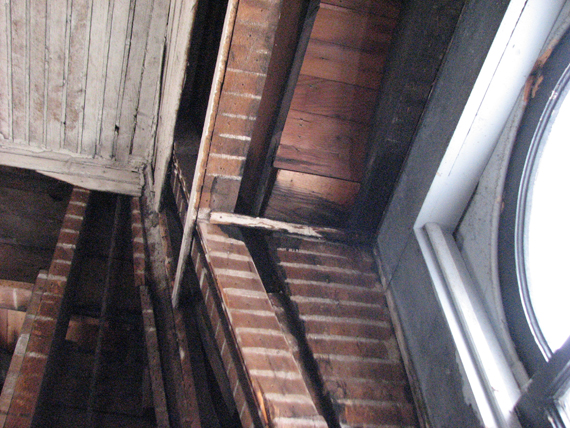 ---