THE BEGINNING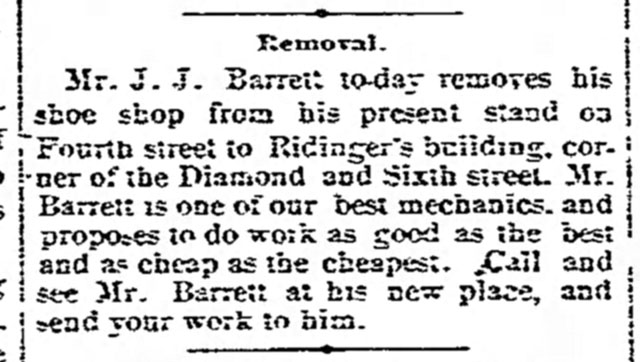 The Saturday Review, Sat. Feb. 27, 1886.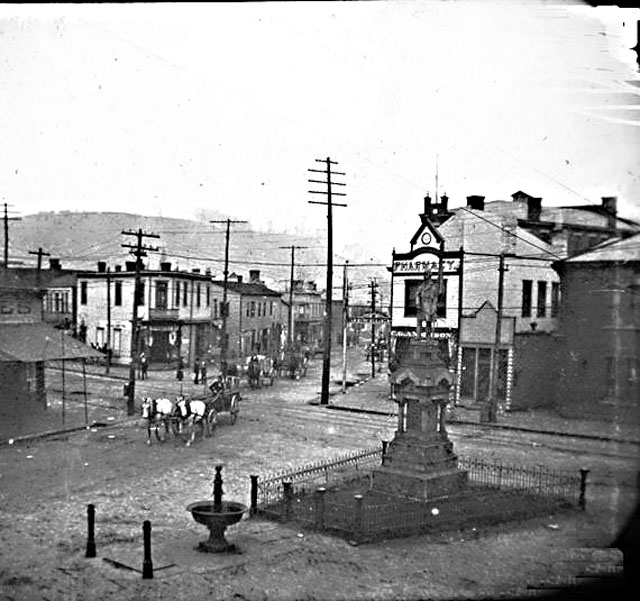 Probably the end of the 1800's or very early 1900's. We're not sure this is the same building as the current Ridinger Building or not. There are other buildings in dowNtown East Liverpool that originally had 2 or 3 stories and had any additional story added later. The building to the right of the Thompson Building on the Diamond comes to mind as one.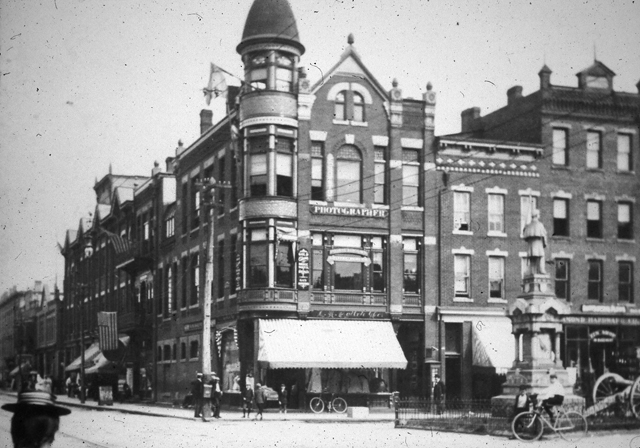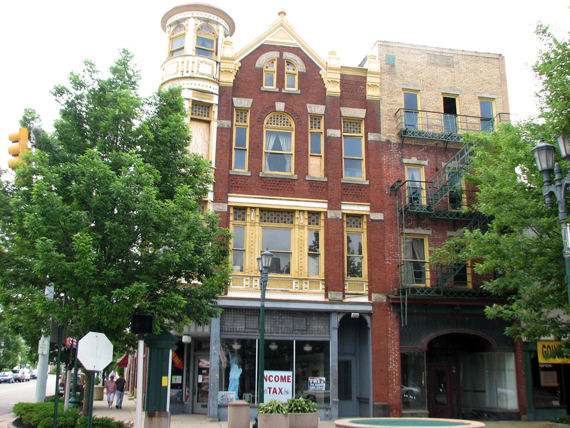 As this photo shows, at some point in them a fourth story was added to the Lowe Building.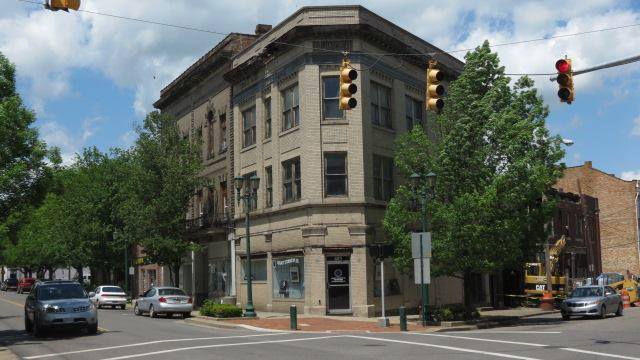 Today, picture taken from approx. the same place as the first picture in this series.

This could be at the time of the gasification of commercial buildings in the downtown or could be at the time the building was remodeled with the addition of a third story.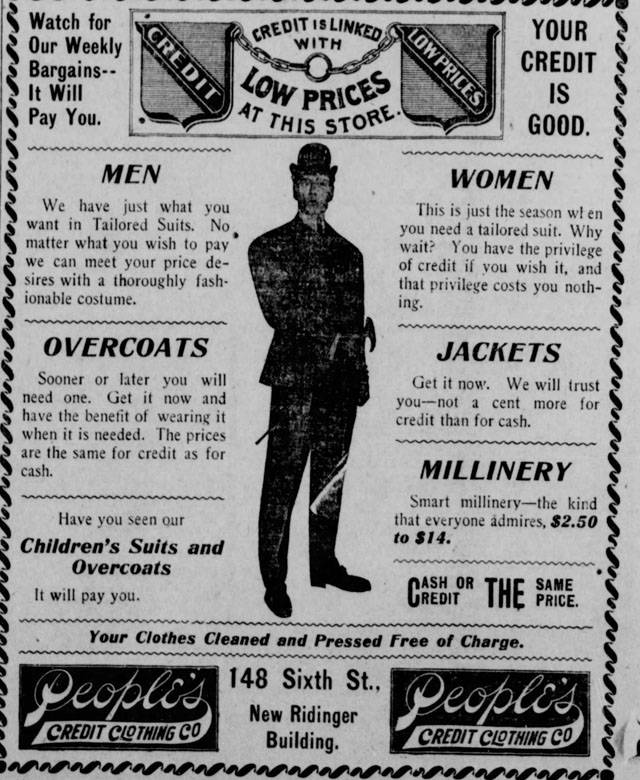 Note the reference to New Ridinger Building. Now that could mean new from ground up or new by virtue of a additional floor added and general remodeling.
---
SOME BUSINESSES THAT OCCUPIED THE RIDINGER BUILDING OVER THE YEARS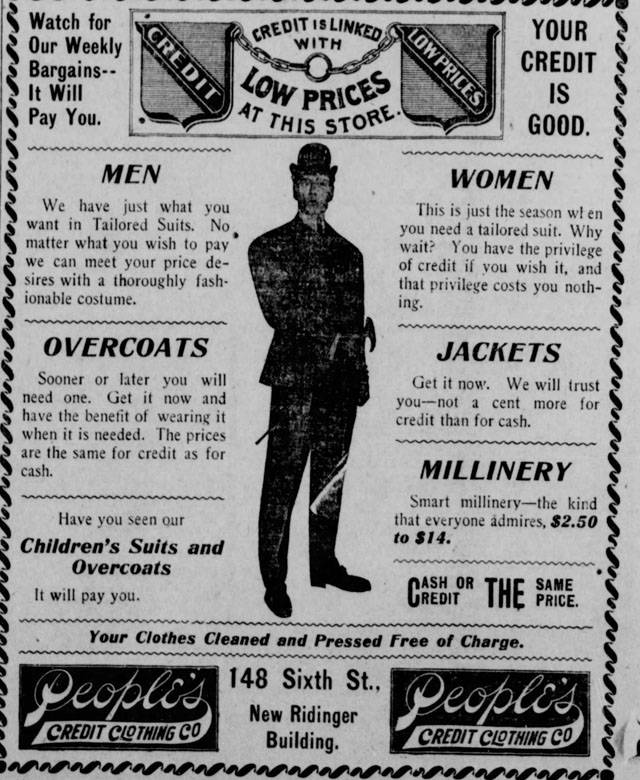 The_Evening_Review_Fri__Nov_25__1904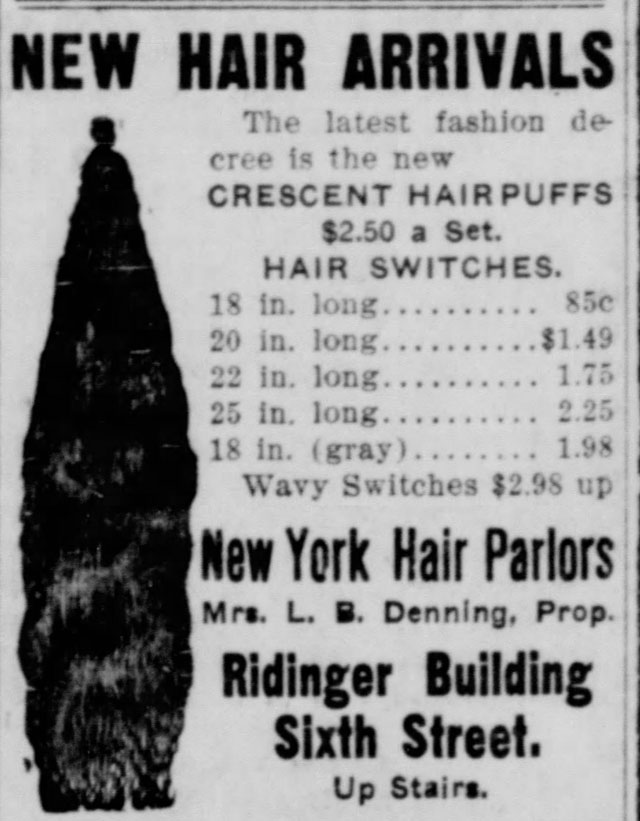 The_Evening_Review_Fri__Sep_6__1907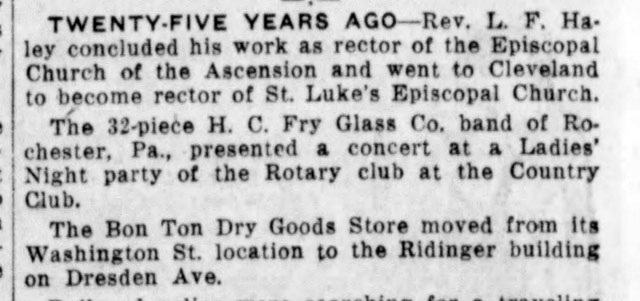 The_Evening_Review_Fri__Feb_28__1947. Twenty-five years ago would have been 1922.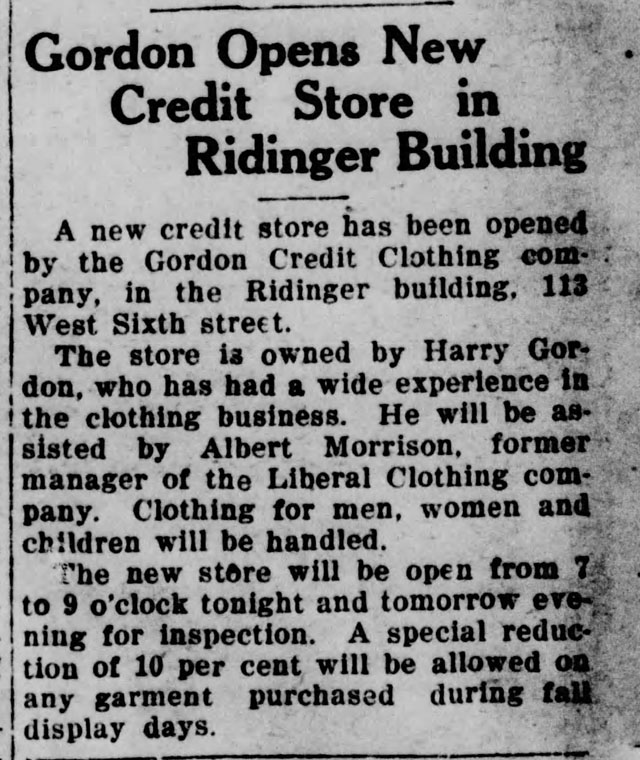 The_Evening_Review_Thu__Oct_1__1925_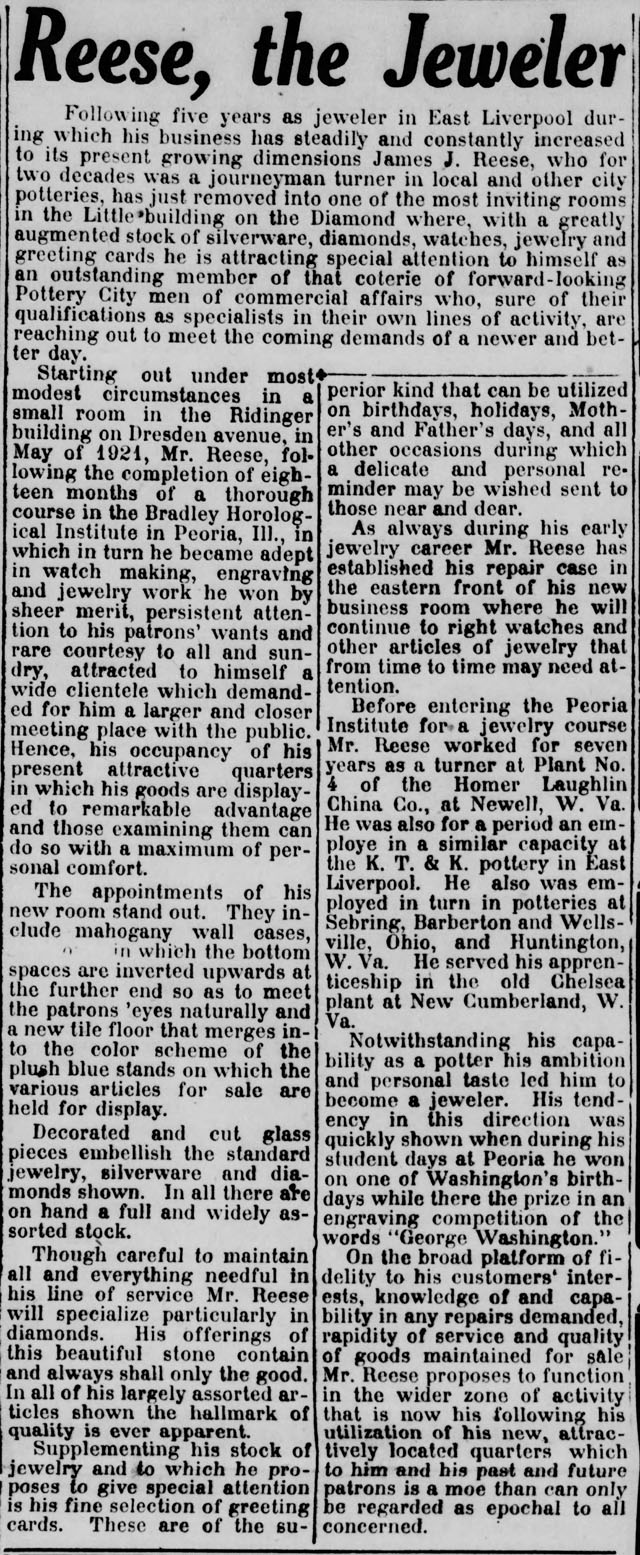 The_Evening_Review_Mon__Mar_22__1926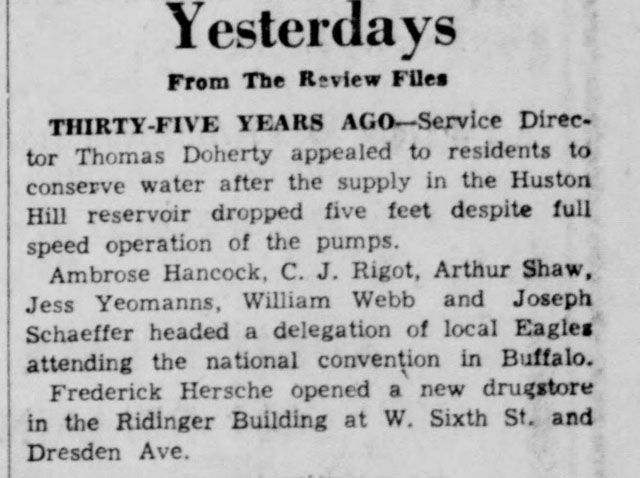 The_Evening_Review_Thu__Aug_7__1952. Twenty-five years ago would have been Aug 7, 1927.

The_Evening_Review_Thu__Sep_18__1952. Twenty-five years ago would have been 18 September, 1927.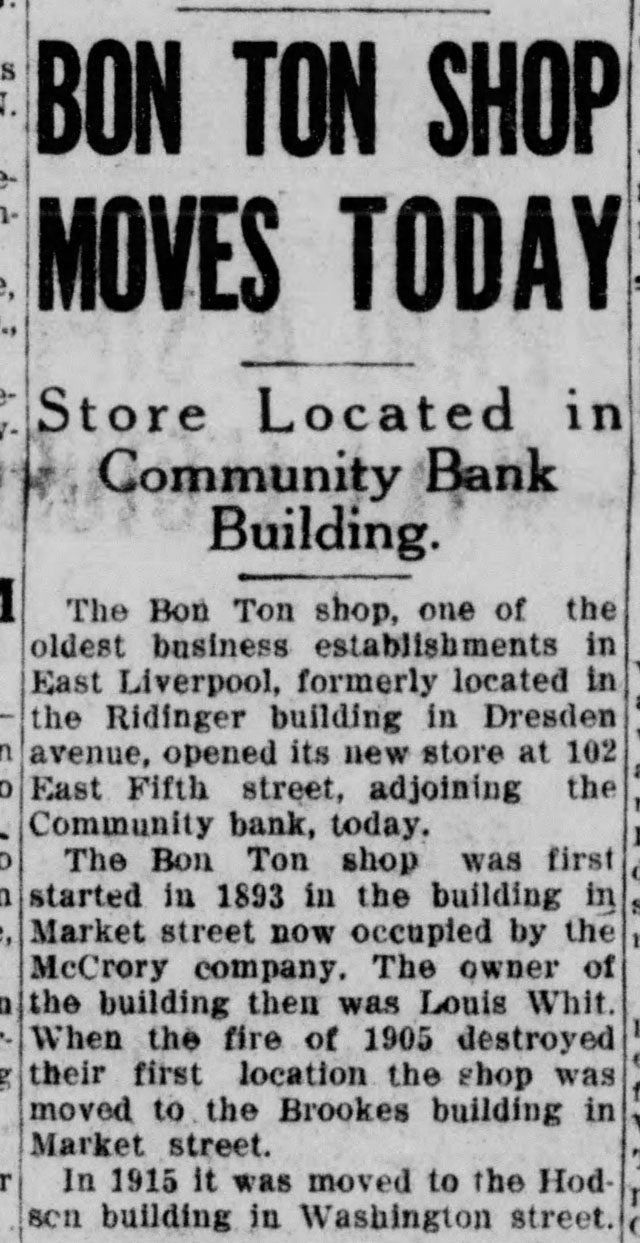 The_Evening_Review_Fri__Apr_24, 1931, Part 1.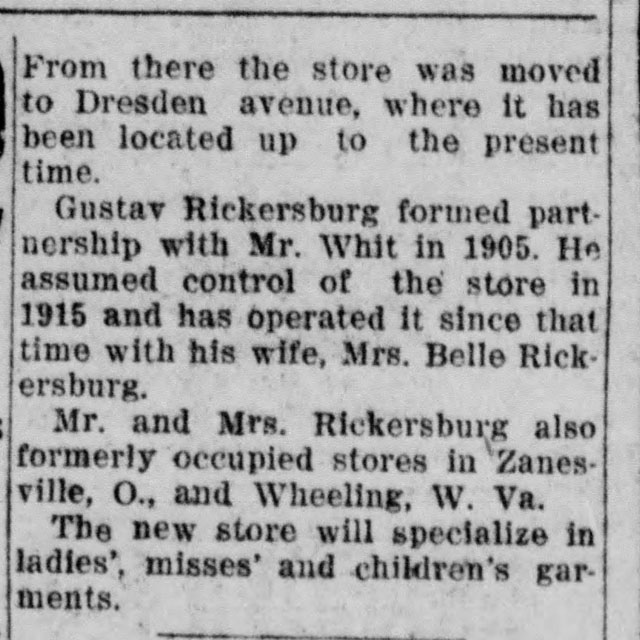 The_Evening_Review_Fri__Apr_24, 1931, Part 2.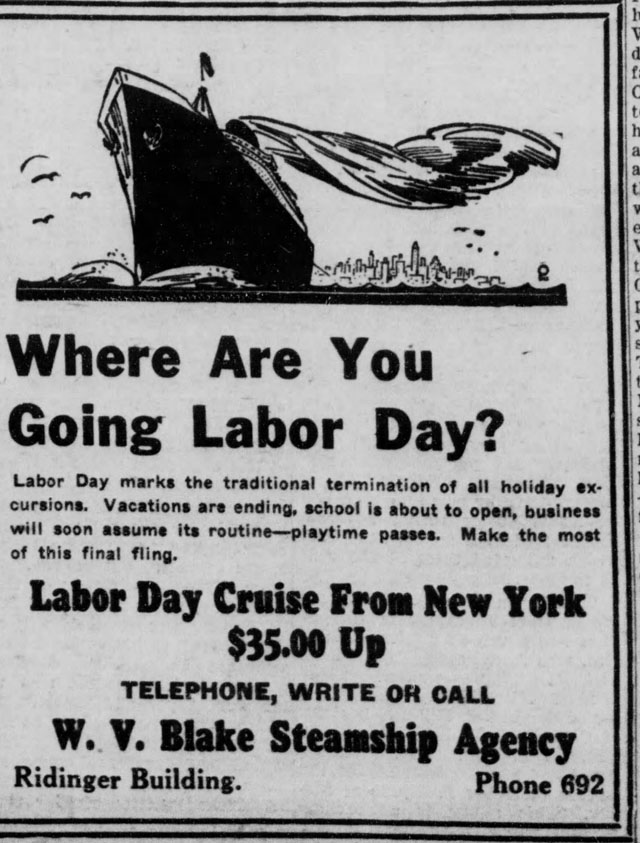 The_Evening_Review_Sat__Aug_19__1933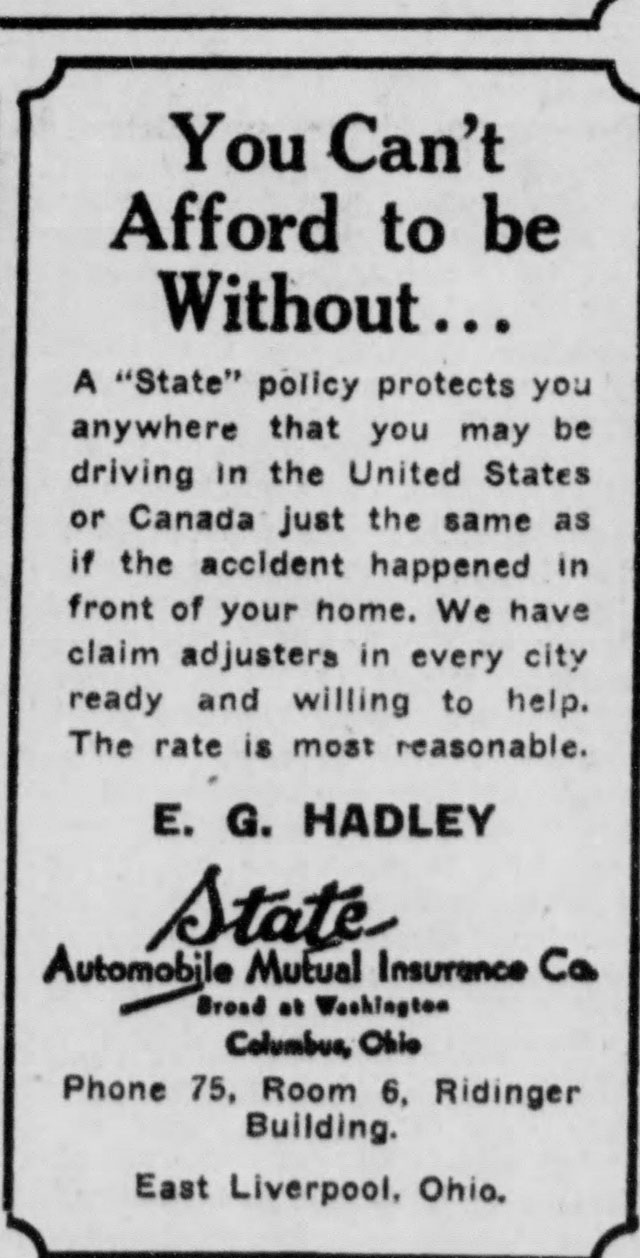 The_Evening_Review_Tue__Mar_21__1939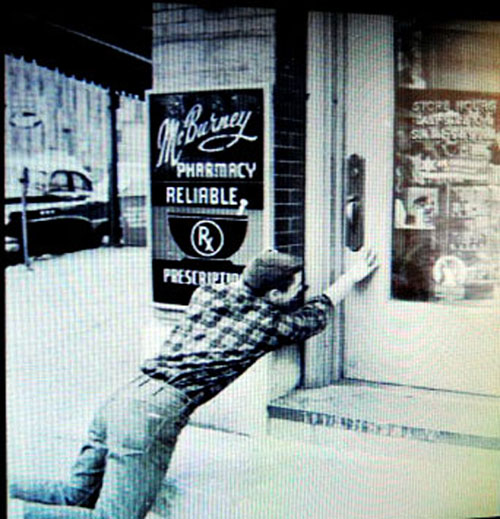 e r j k . a m e r j k a School Days |1955 | East Liverpool, Ohio Vintage look back to 1955, McBurney Pharmacy, East Liverpool, Columbiana County, Ohio. Check out the Buick parked at the curb. The image was camera scanned from the 1955 yearbook "Keramos" and adapted. The original photographer was not credited and remains unknown.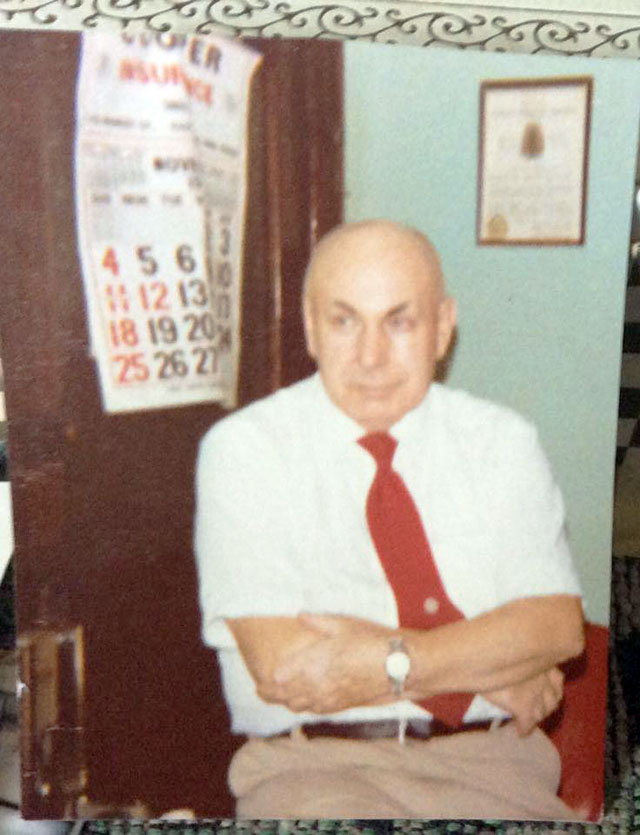 Dr. Waggoner's Picture Courtesy of his daughter Suzanne Waggoner

The_Evening_Review_Thu__Oct_6__1955
CONTINUE TO Ridinger Building 2
---