NOW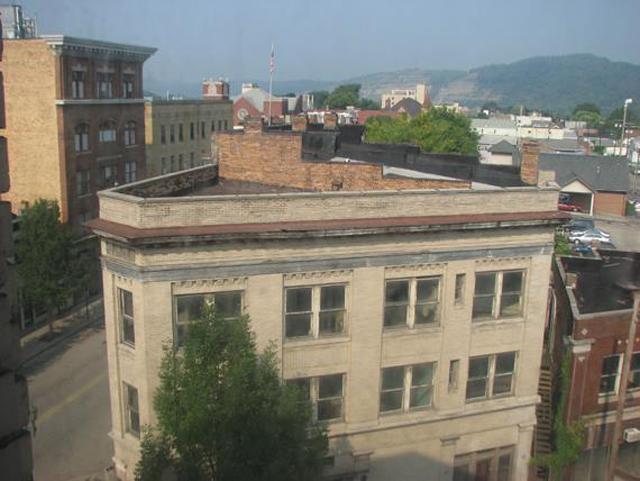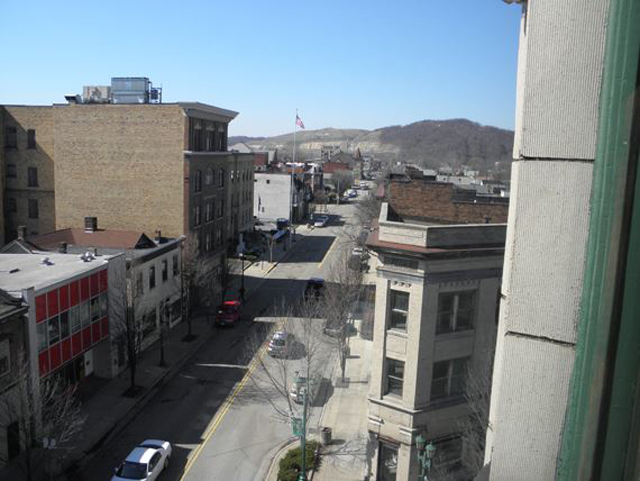 BTW, your eyes are not deceiving you. That really is a house "held prisoner" inside that building on the left.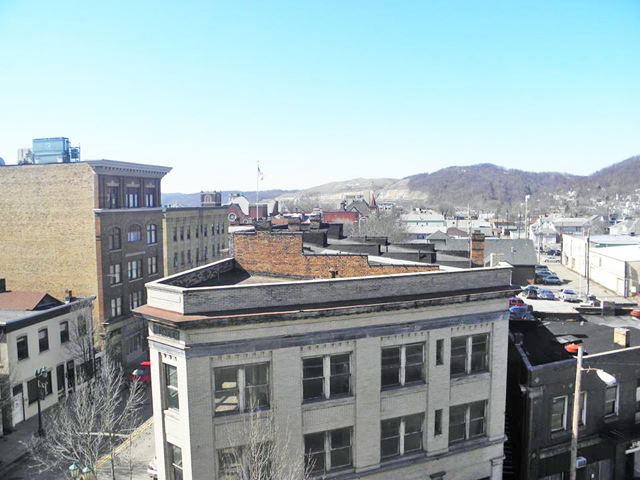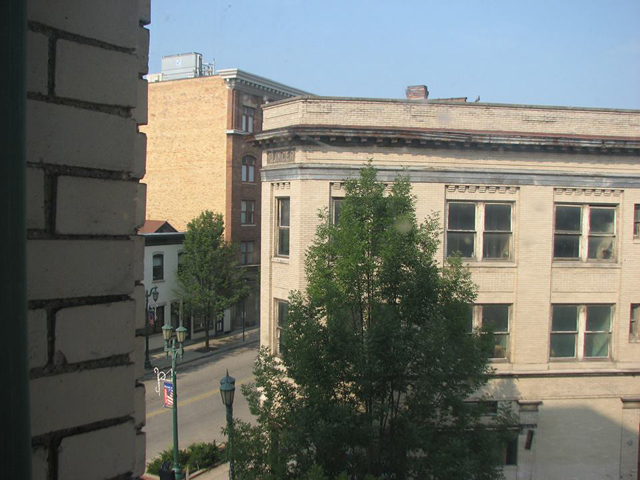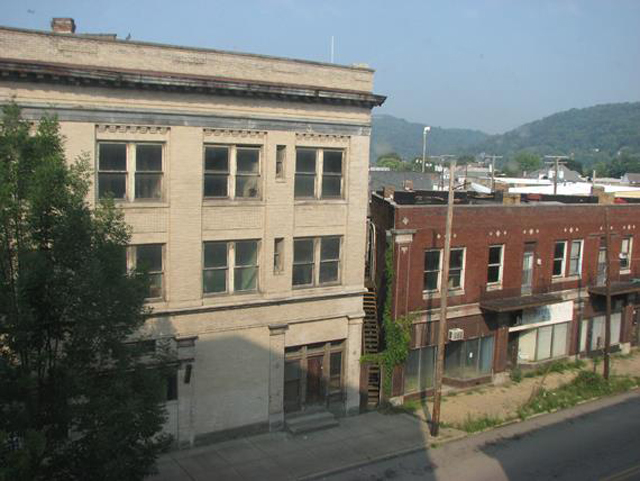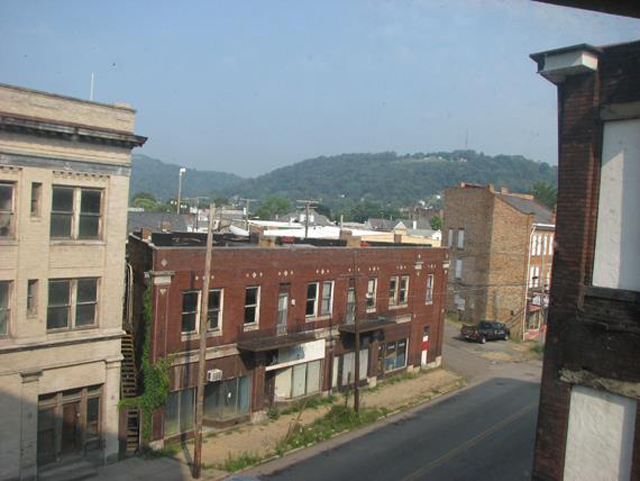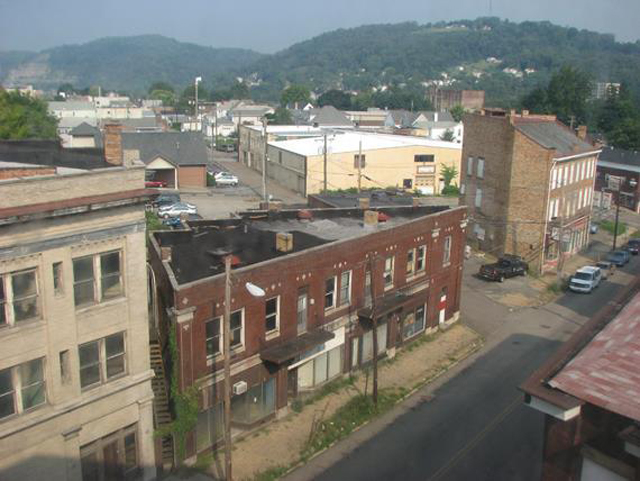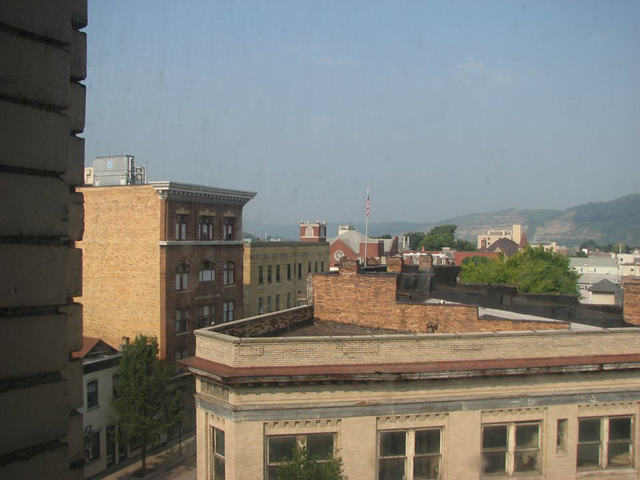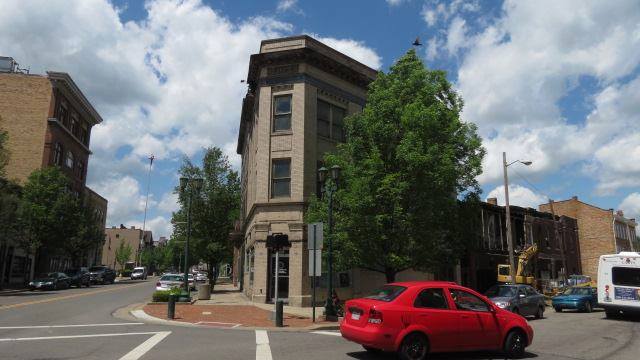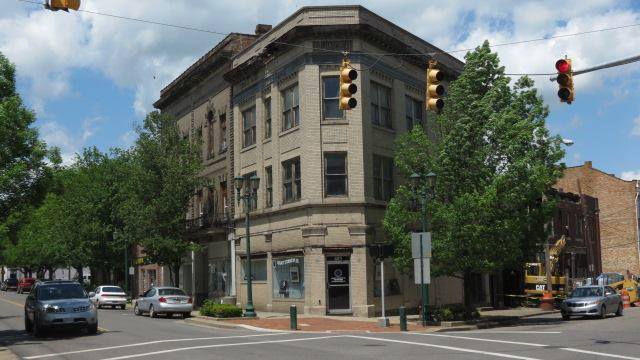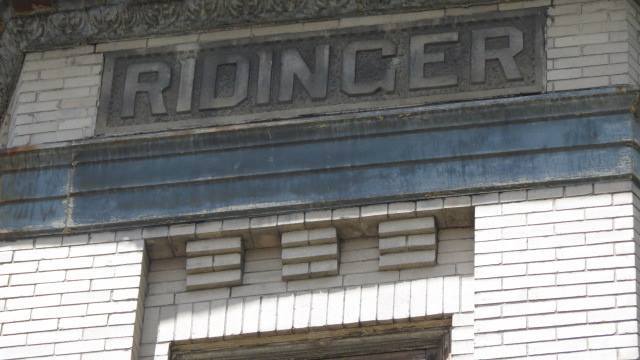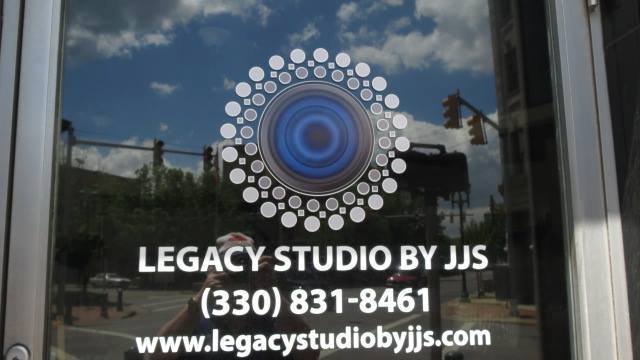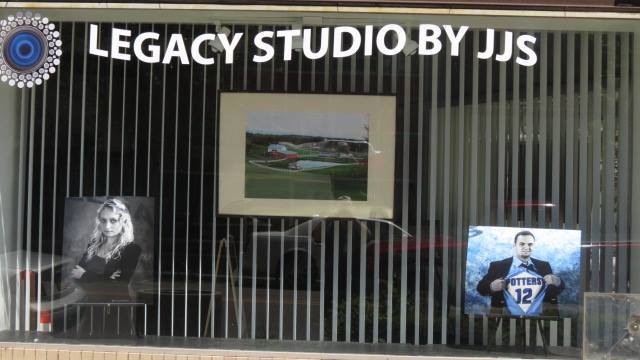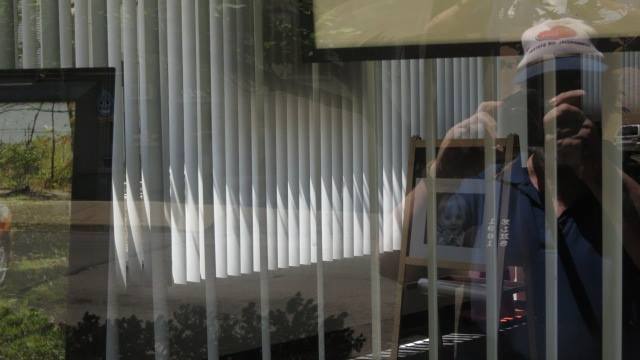 All the following pictures, unless otherwise indicated are courtesy of Jimmy Joe Savage.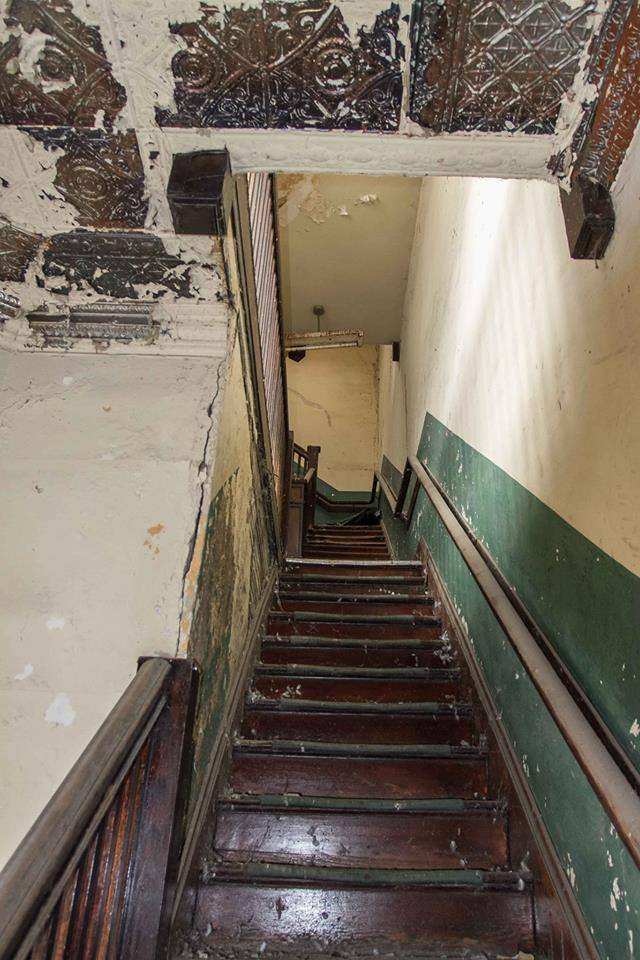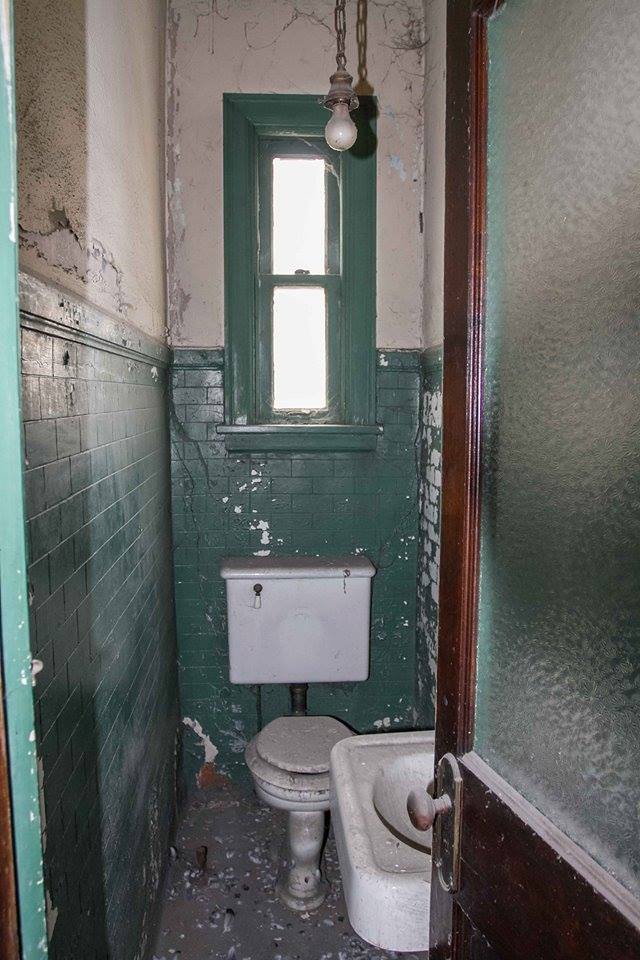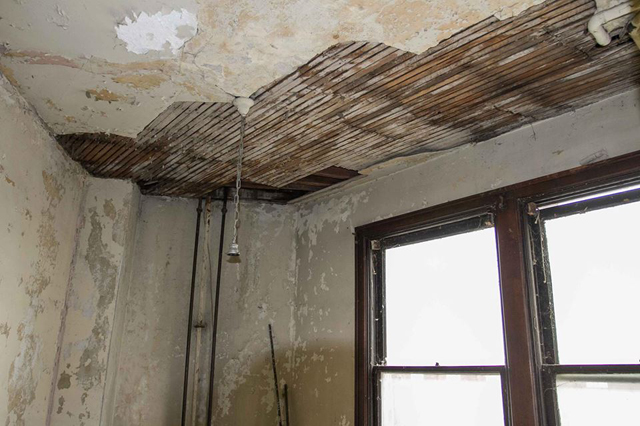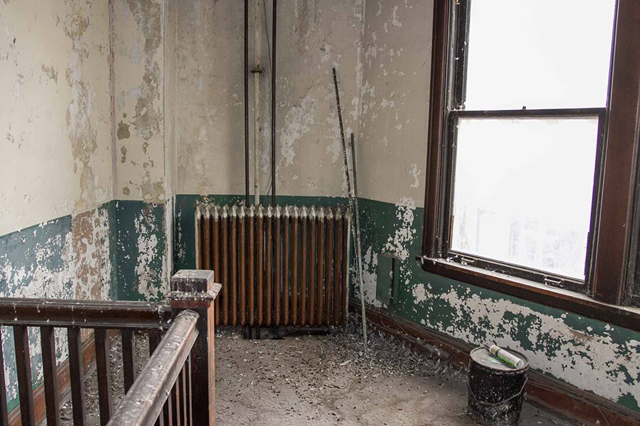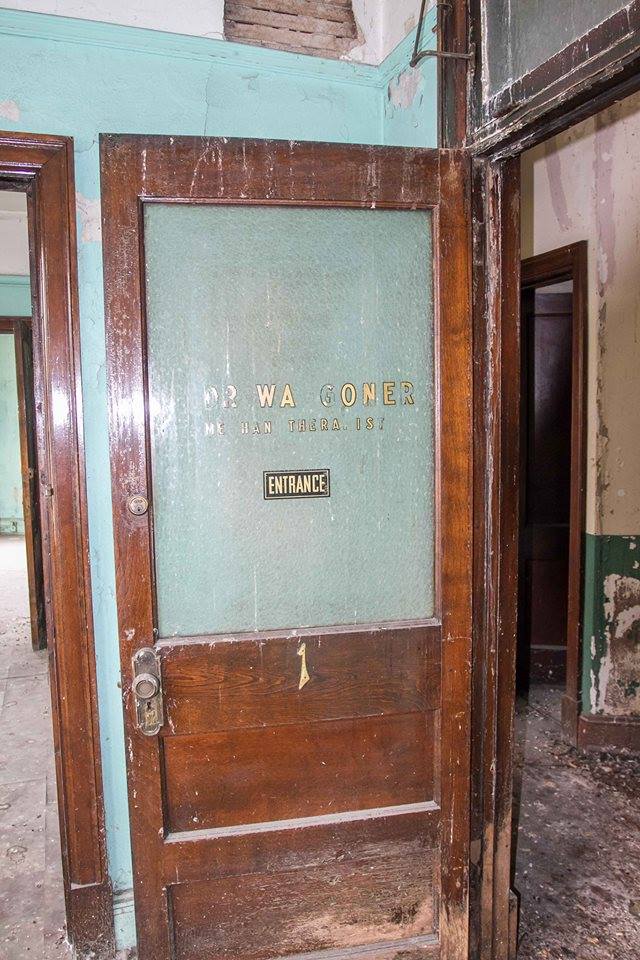 Suzanne Waggoner Oh my...What disrepair! This is definitely the door to my dad's office, that was located above McBurney's Drugstore! He had a Mechanotherapist / Chiropractic practice, in East Liverpool for over 30 yrs. The attached photo was taken of my dad, at his office in the McBurney Building. He was in two other locations, all in The Diamond, over the years, but this was his last location. On the third floor of the building, there was an apt where a single guy lived. I think his first name was Don, but can't remember his last name. I kind of think that he may have been a pharmacist at the drugstore...Anyway, he lived there for many years. Also, if I'm not mistaken, I believe that the McBurney Building was owned by Ann Duke's parents. She is in her 90's & lives with her daughter, Debbie, in Indiana. We are Facebook Friends, so I will have to ask her.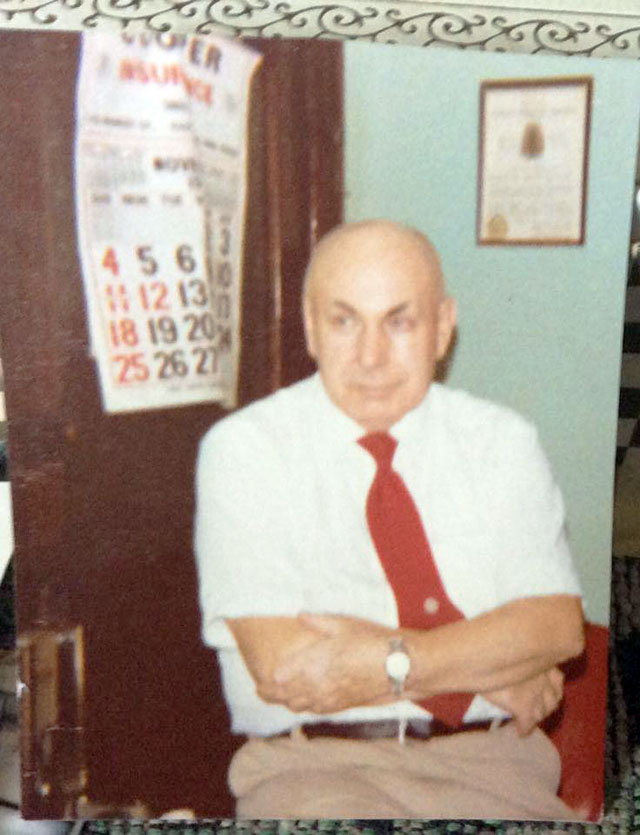 Dr. Waggoner's Picture Courtesy of his daughter Suzanne Waggoner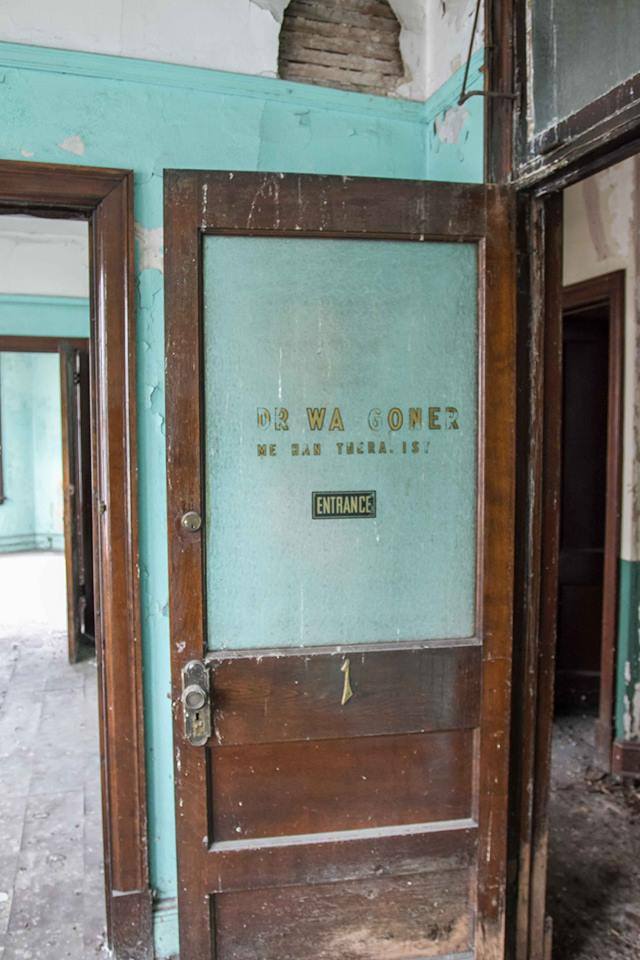 Suzanne Waggoner Also, my dad began his practice after returning from WWII in the mid-40's & he retired in the early 80's, only a couple of yrs before he passed away...on Memorial Day, 1985.
Sayre Graham In the early 80's, after he retired, if you saw his office lights on early in the morning, you could see him and get a trearment. He typically charged me three dollars, just enough to cover the cost of his coffee and paper.
Suzanne Waggoner My Dad did that for a lot of his patients! Even when he was working full time, I can remember him heading out the door at 5:30 a m, so that he could accommodate his patients who worked shifts at the steel mill & the potteries. Most every night, he arrived home at 10:30 p m...just about the time that we were heading off to bed. This was his routine, every day of the week except for Thursday afternoons &, of course...Sunday! Although, as a child, I can remember riding with my Dad on Sunday afternoons & waiting in the car with my Mom & brother while he made house calls to his patients who had difficulty making the trip to his office! He was a very special man who had a very caring, compassionate heart & he never turned anyone away...even if they couldn't afford to pay! He was truly, one of a kind! Thank you for sharing that special memory of him! That means a lot to me!
Suzanne Shone Trbovich Dr. Knapp, an opthamologist had an office in this building in the 1950s.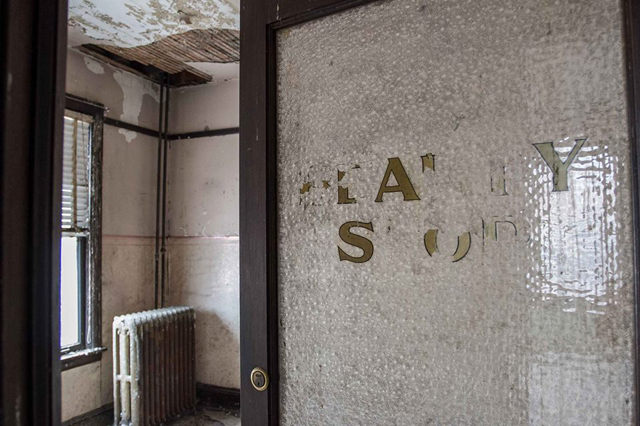 We are not sure what the original name on this door was.
CONTINUE ON TO Ridinger Building 3
---