East Liverpool Historical Society
Masonic Lodge 5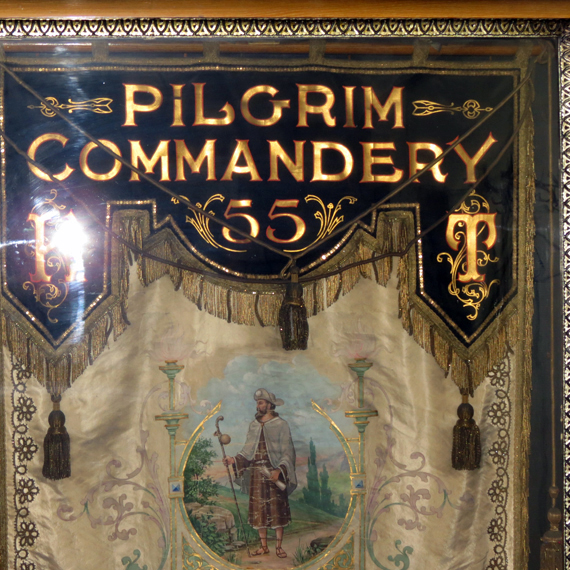 A close view of the item on the right of that doorway..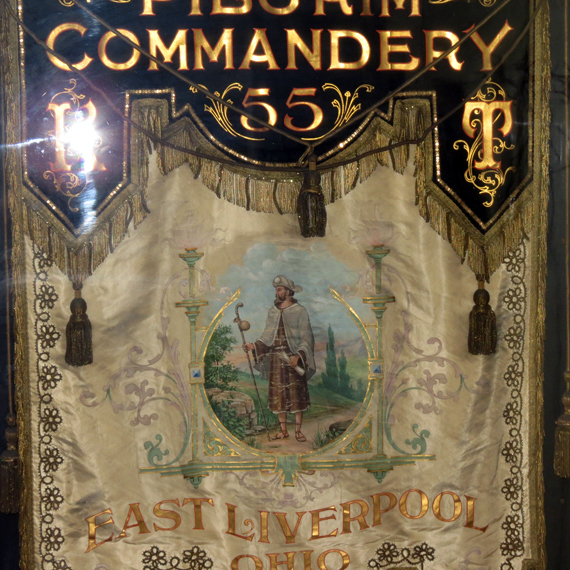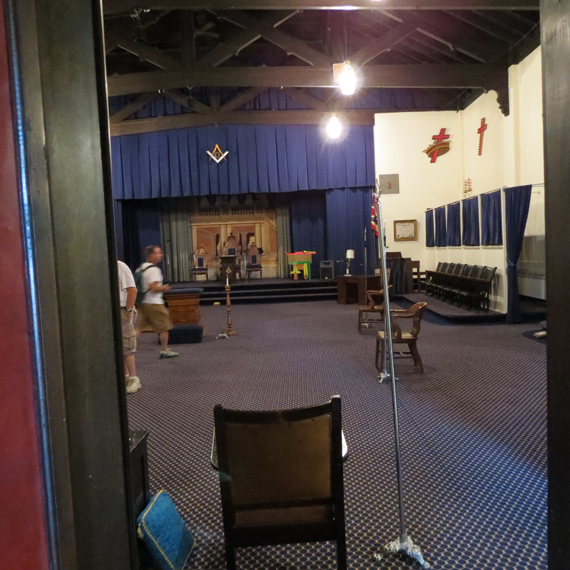 Looking from the original house into the addition on the third floor of both the addition and house. The Masonic Room. Probably not the proper title for it. It does resemble some the corresponding room of the Elks Building we photographed in 2011.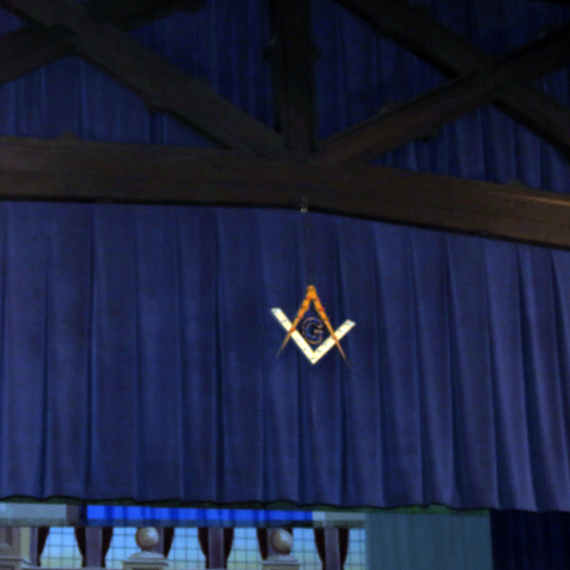 We don't know anything about this room so there won't be a lot of text. Perhaps a member of the Masons can give us insight into this room, its function and what the various things in the room mean, etc.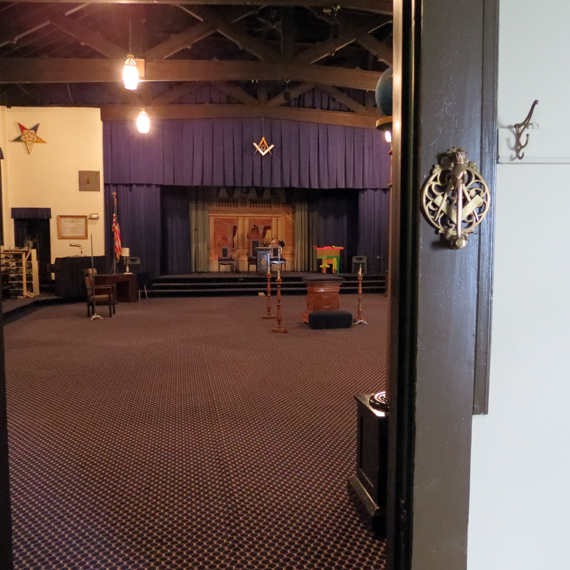 That is looking at the back or east wall of the addition.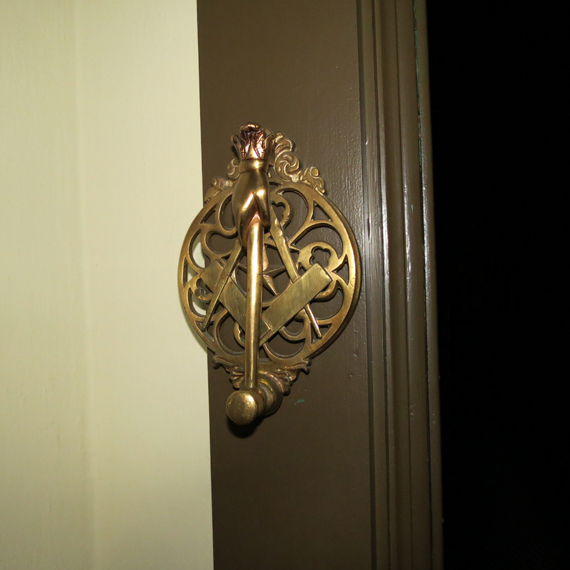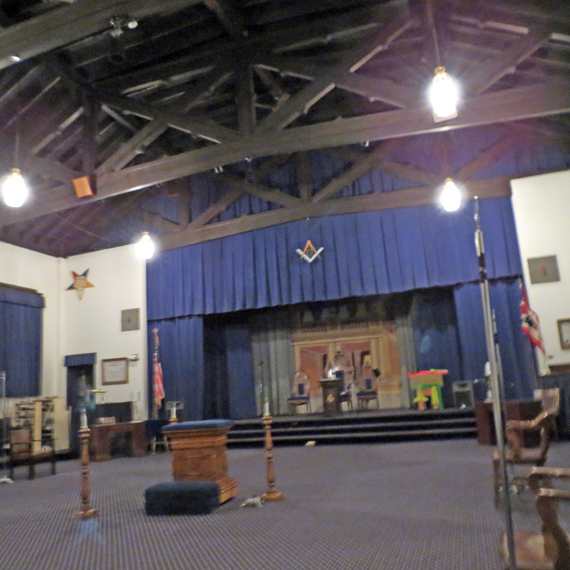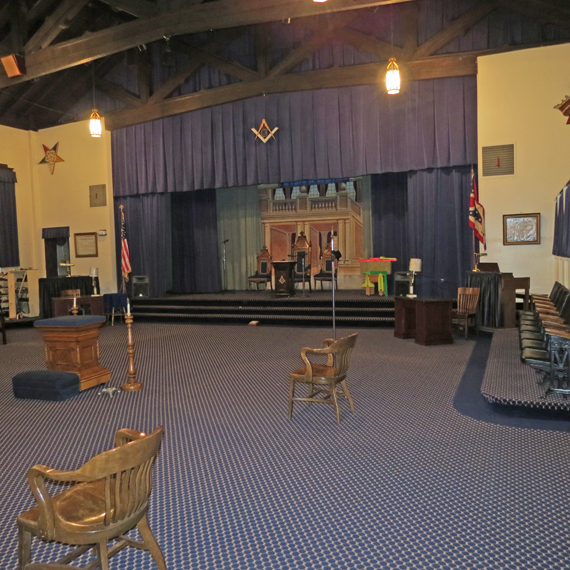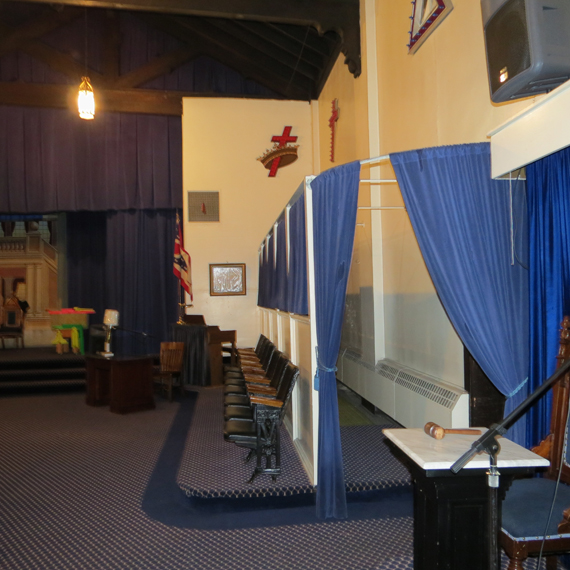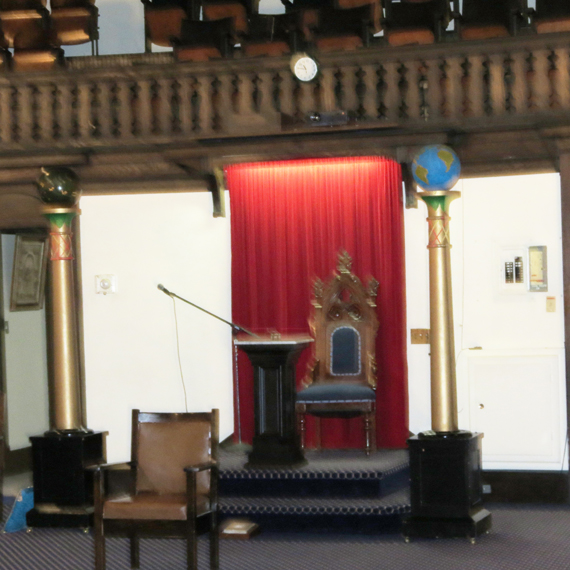 This is looking towards the front or west wall of the addition.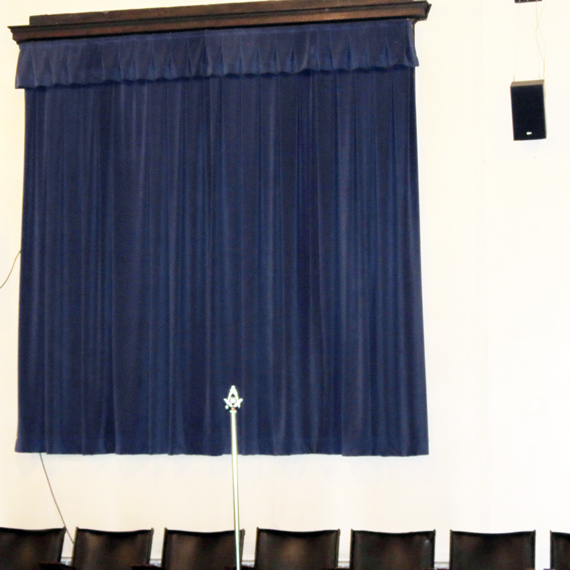 This should be directly above on the balcony of the above picture.
A closer view of the chair and stand.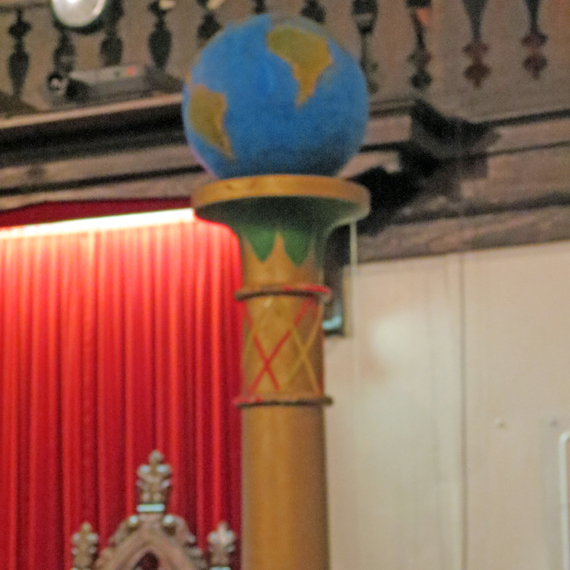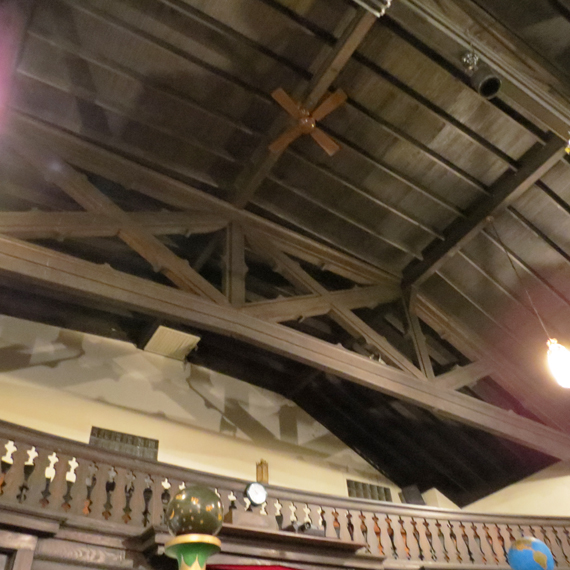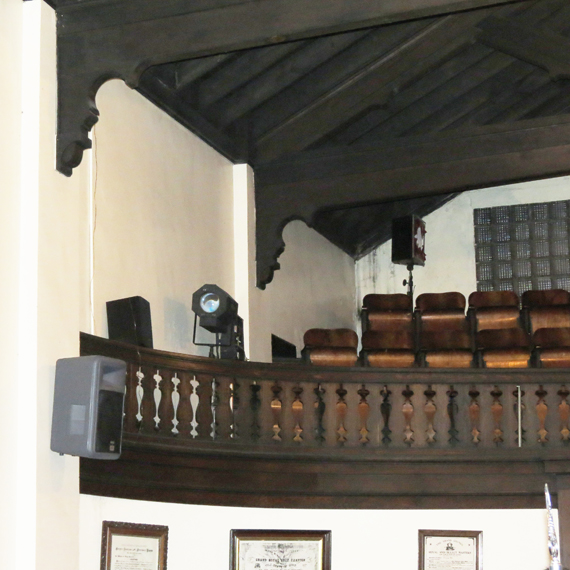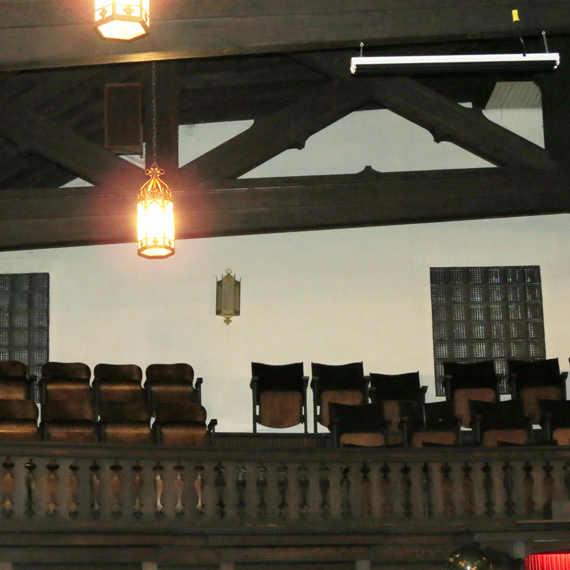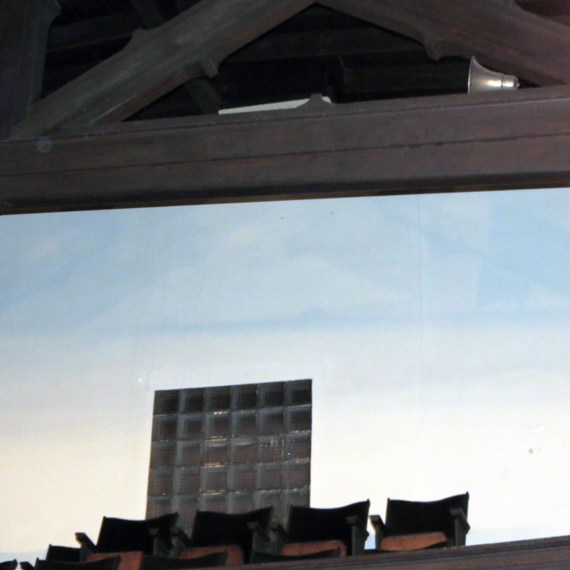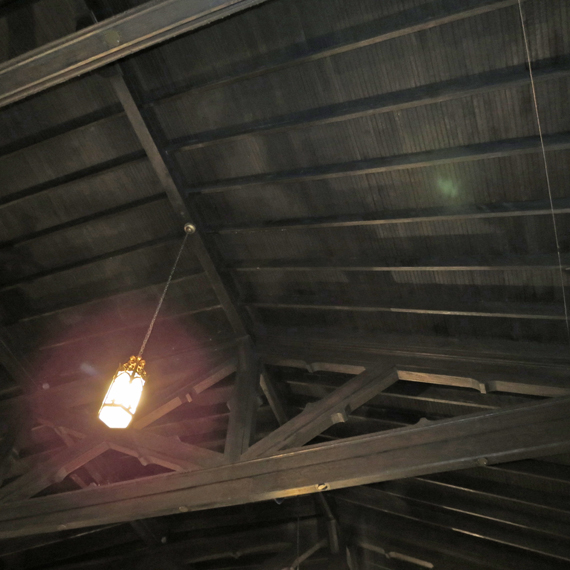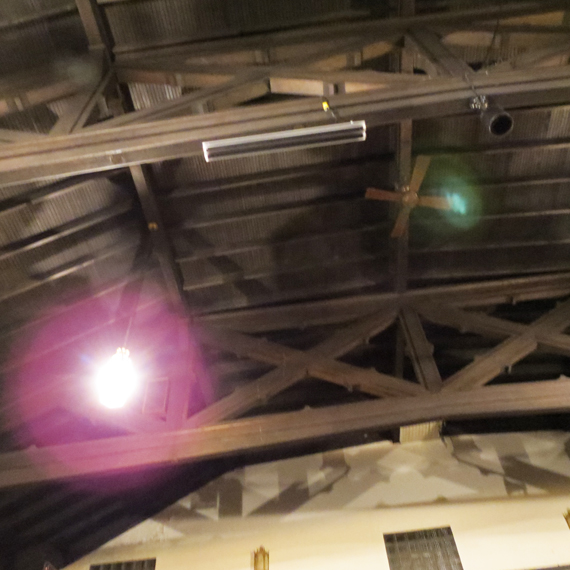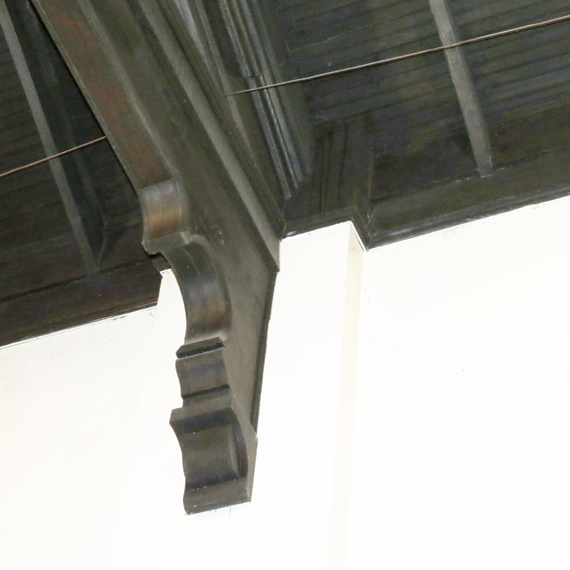 CONTINUE TO Masonic Lodge 6
---