There are a great many athletes that deserve recognition for their accomplishments on the playing field and/or court in the history of East Liverpool High School.
Some are given such recognition through mention in articles here and their special membership in the ELHS Athletic Hall of Fame.
Some we have honored through interviews by phone or in person and including such interviews in the ELHS Sports section of this web site. We hope to expand the numbers of those who participate in such interviews in the future.
We began a Current Stars series in order to honor those who are gaining recognition since this web site began in 2007.
One person who has stood out since this web site was created is Marky Thompkins.
One thing has to be emphasized before we proceed. In team sports, everyone on the field at any given moment has do their job for success. The things that Marky or any other athlete accomplishes aren't accomplished in a vacuum, aren't accomplished alone. All those on the field with him or on the court with him contribute to the final results.
We wish to thank Marky's Grandparents, Brent and Hoppy for allowing us to use some of the Albums they so lovingly and proudly assembled covering Mark's athletic career at ELHS.
Marky was singled out for three basic reasons:
In roughly 2.5 years Marky broke the existing career offensive yards records: He holds the new records for: Total 1,852 yards Rushing, 184 of 355 for 2,346 Passing yards, 4,198 yards, Career Total Offense. Courtesy of Frank Dawson.
Thompkins also threw eleven career TD passes and scored 146 total points (includes extra points and punt returns. Courtesy of Frank Dawson.
For gaining membership into the very exclusive 1000 point club in Basketball.
For finishing his ELHS Basketball Career ranked 3rd on the all time points total in ELHS Basketball History.
ELHS Basketball Exclusive 1000 point Club
---
FOOTBALL
Marky Thompkins 2010 highlight reel. (15 mimutes long).
http://www.youtube.com/watch?v=YYXhPxYVvBM
Courtesy of Brian Allen and his site: Potter Football, Past, Present, & Future!!.
https://www.facebook.com/groups/101761114990/
---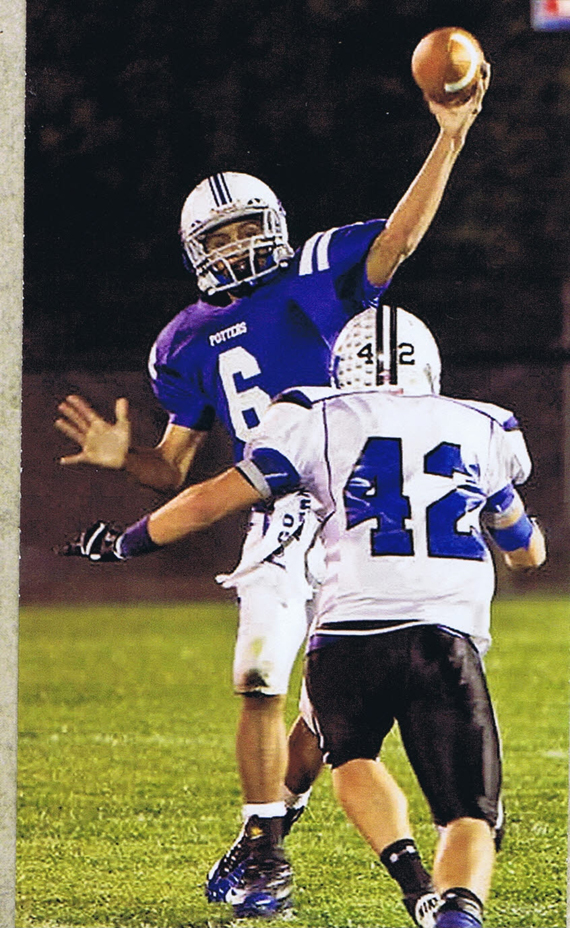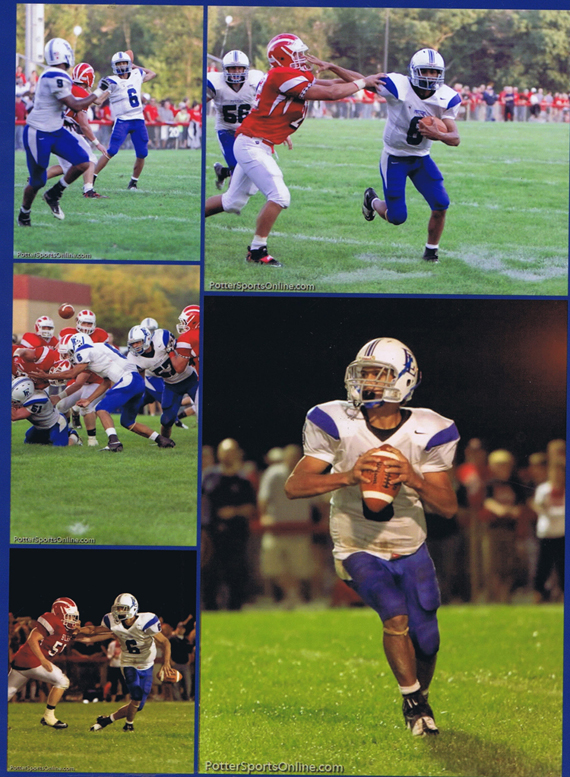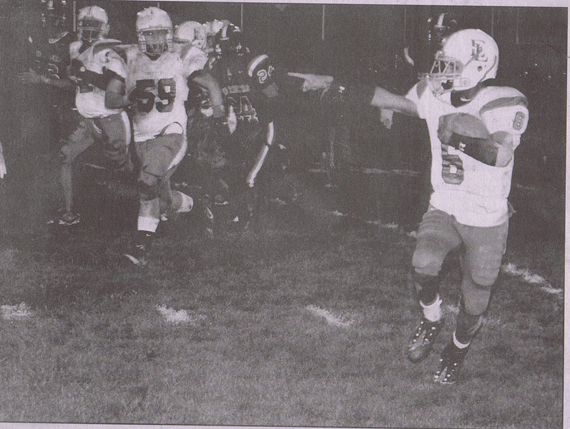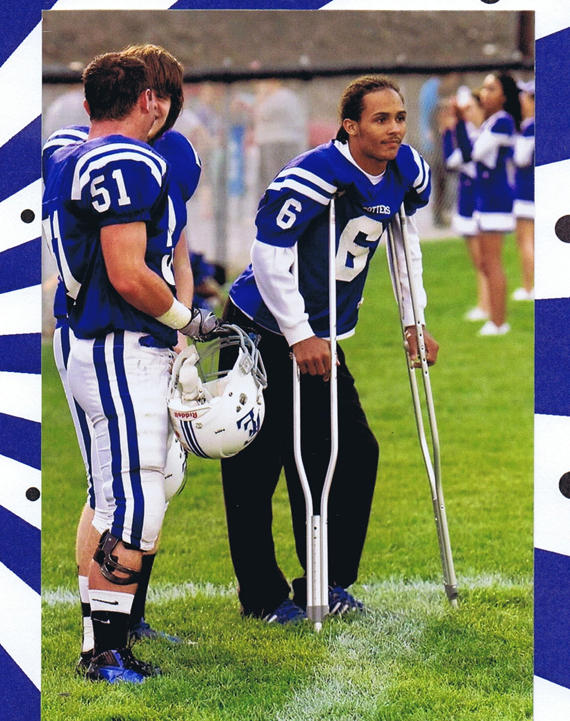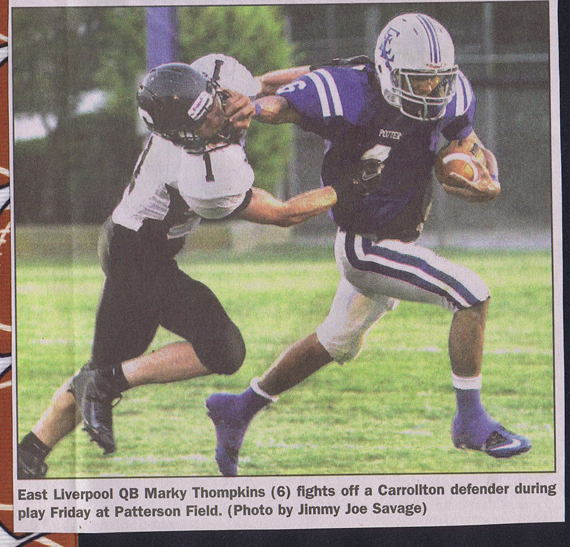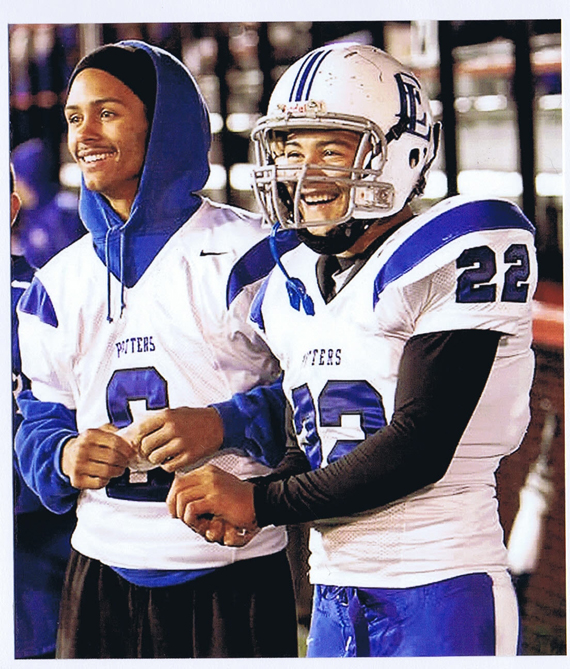 Marky and his brother Trevel.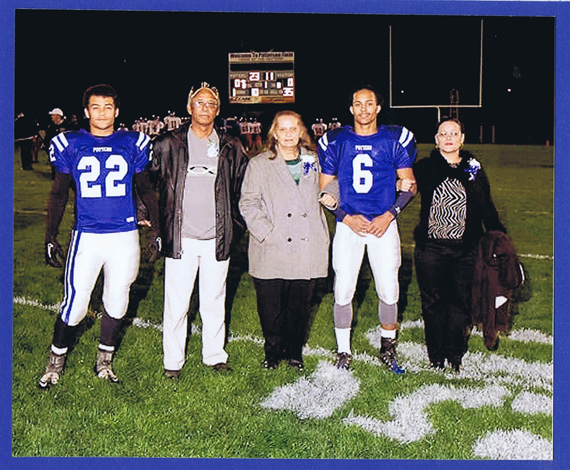 Marky's brother Trevel, Grandfather Brent, Grandmother, "Hoppy", Marky, and his Mother Melinda on Senior Night at Patterson Field, 2011.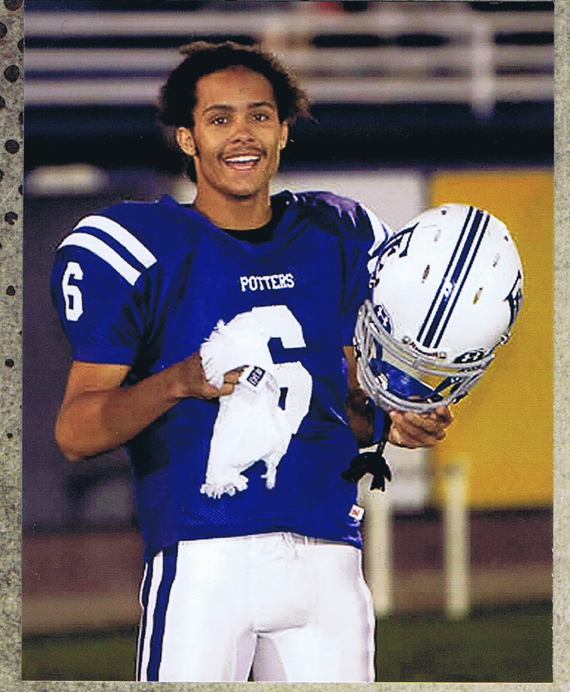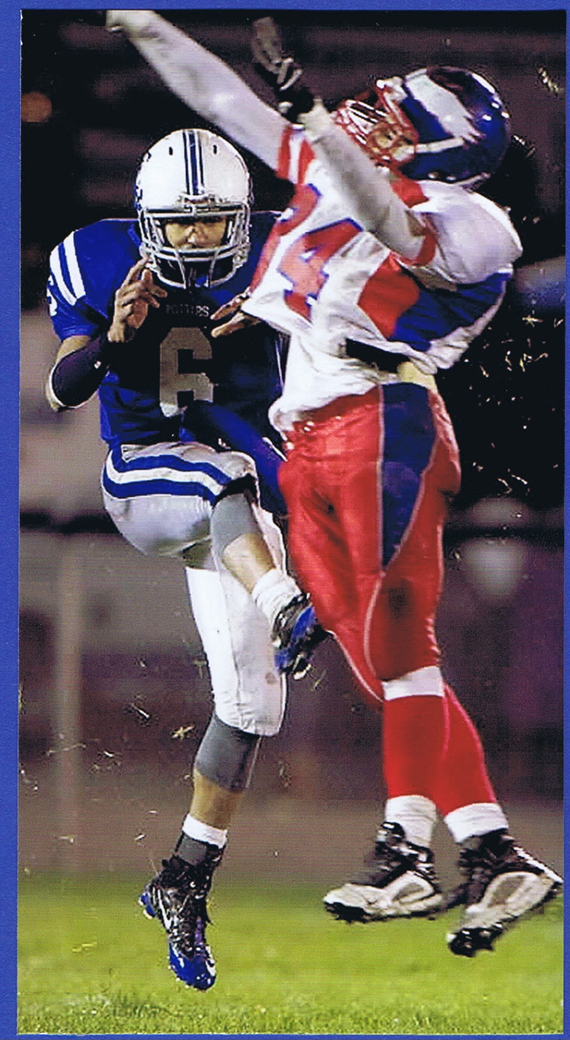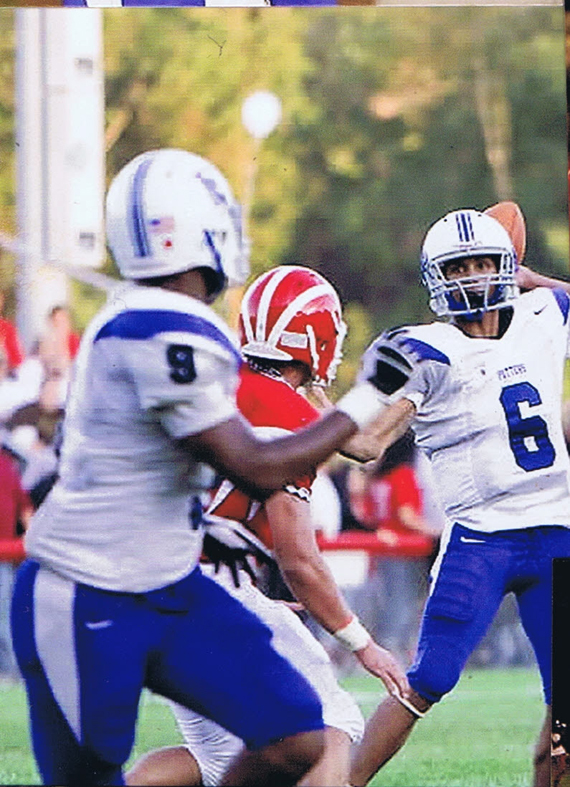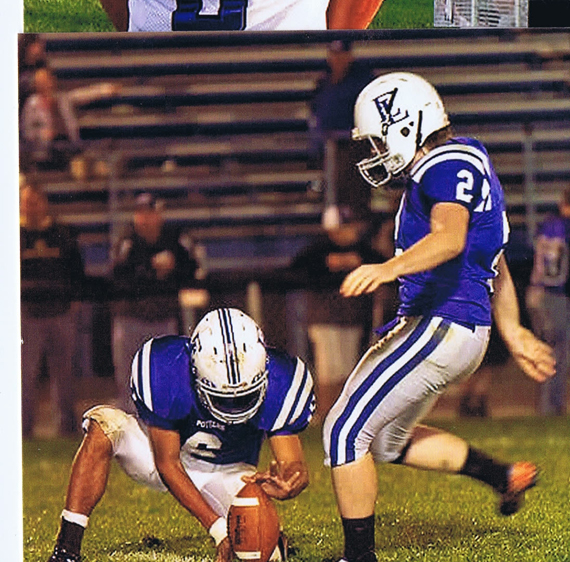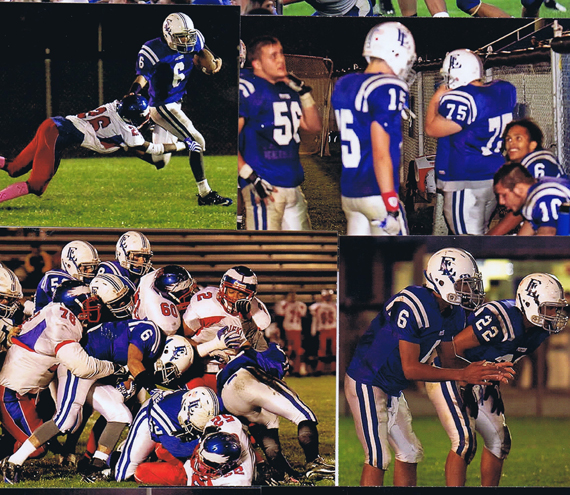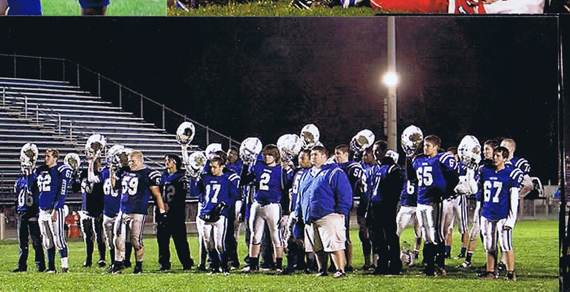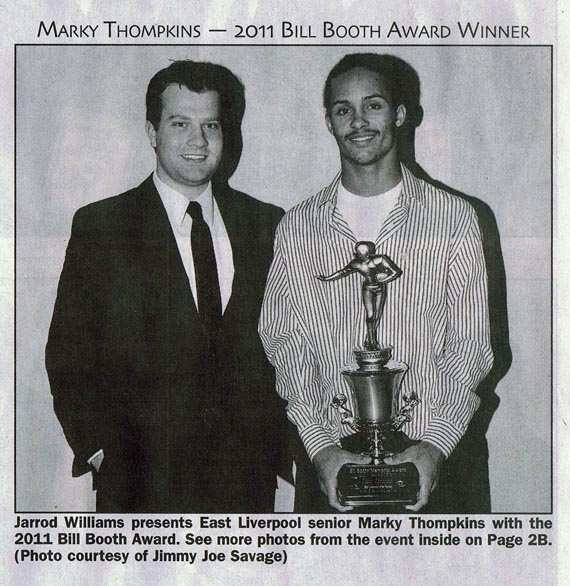 ---
BASKETBALL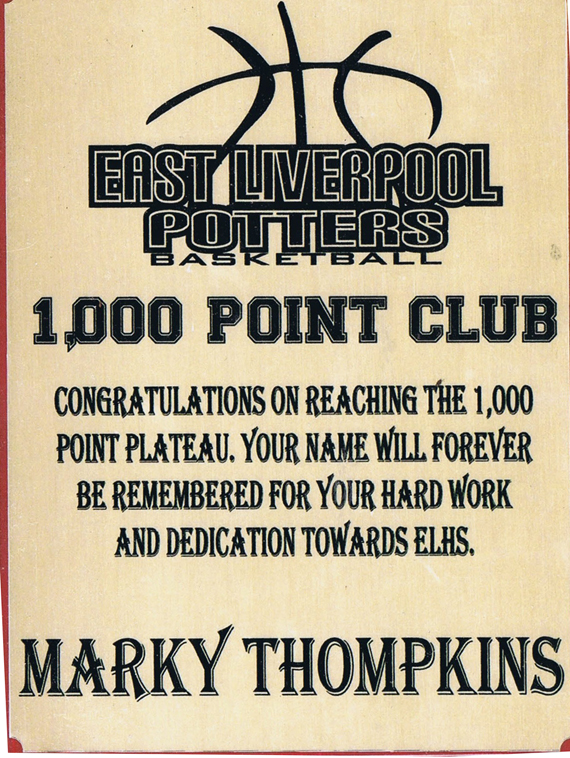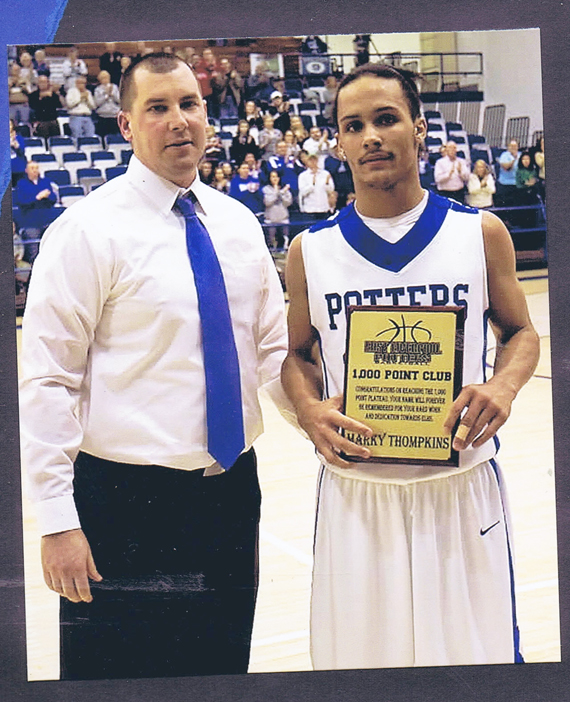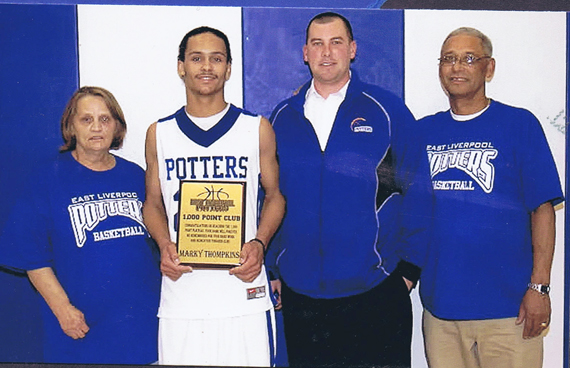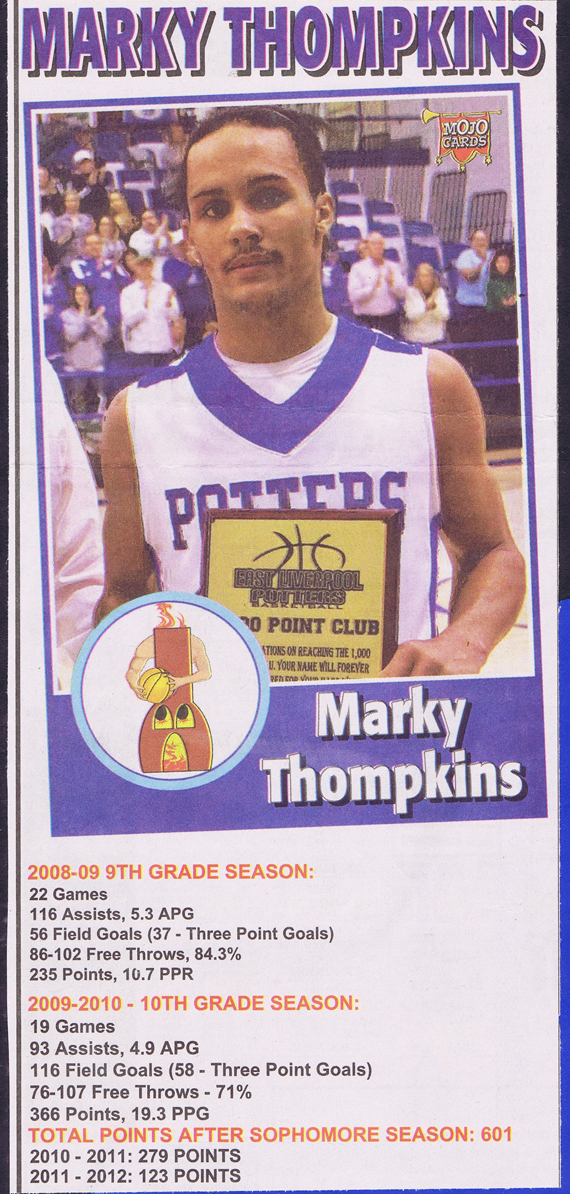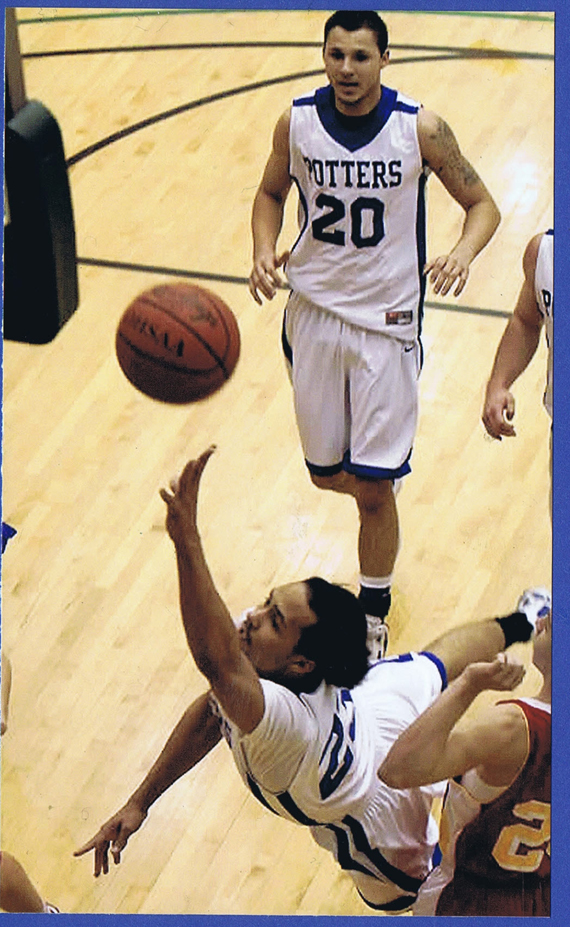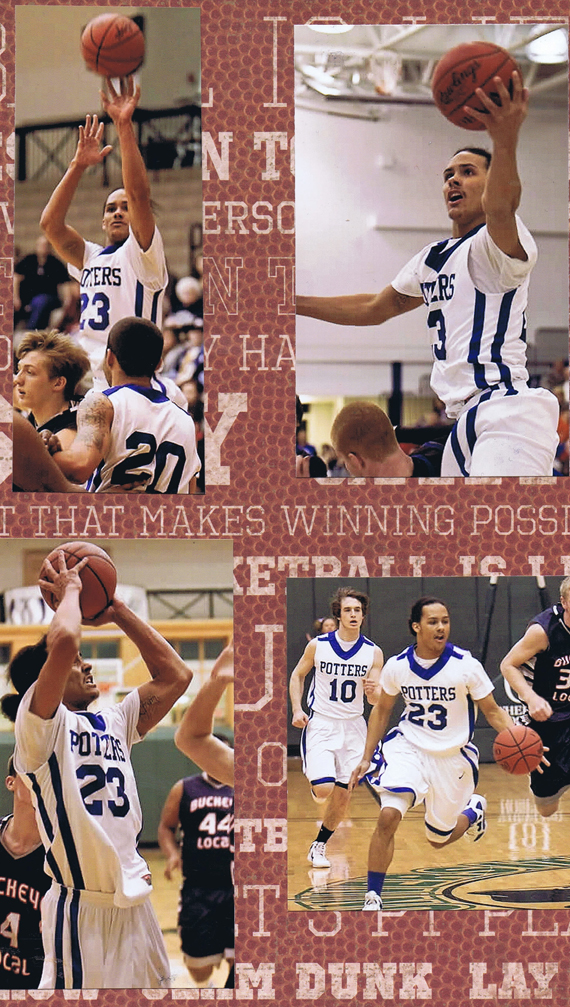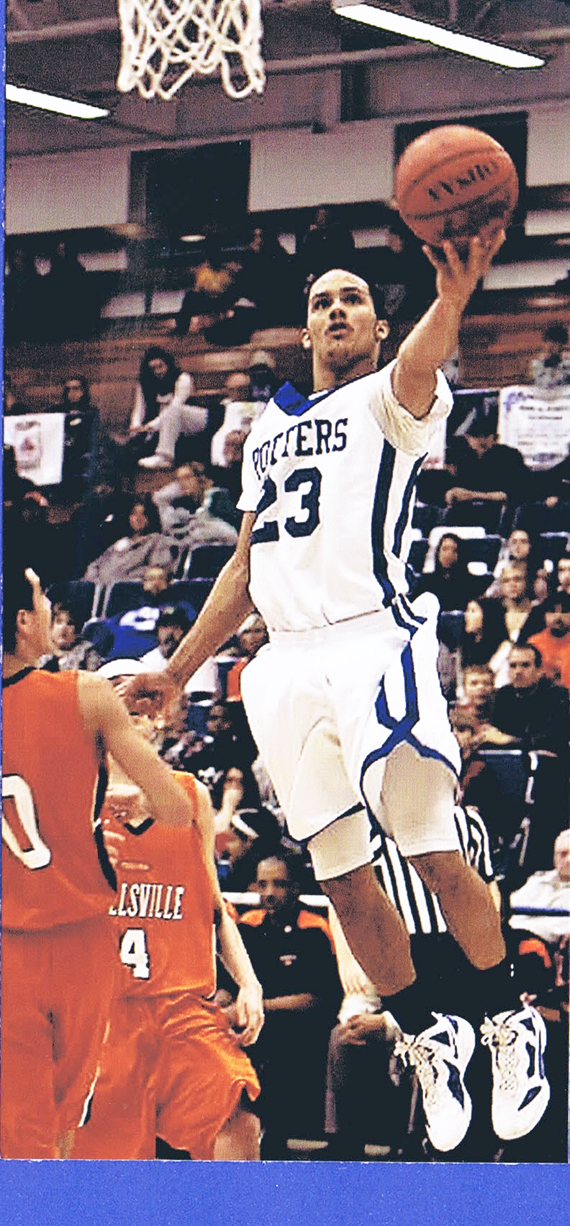 Continue to Honoring Marky Thompkins 2
---