History was made in 1984 at East Liverpool High School with the introduction of a new varsity sport for the girls, softball
SOME BACKGROUND
From the 1984 yearbook: Following the recent trend set by neighboring high schools, ELHS adopted girls softball program. The idea came from girls who wanted a spring sport other than track.
Getting a new sport at the high school is a difficult task. Not to be discourage, a small group of dedicated seniors circulated petitions, met with the administration, and found a coach. The mentor they found was physical education teacher Randy Calhoun.
From Dick Wolf who was a membr of the BOE at the time: Amy McCormack was also instrumental in starting girls softball. She was encouraged by teacher, Bill Price, to come before the Athletic Board with a petition listing the girls interested in creating and playing on a softball team. With so much interest we readily agreed.
---
From two articles found in the Keramos Echo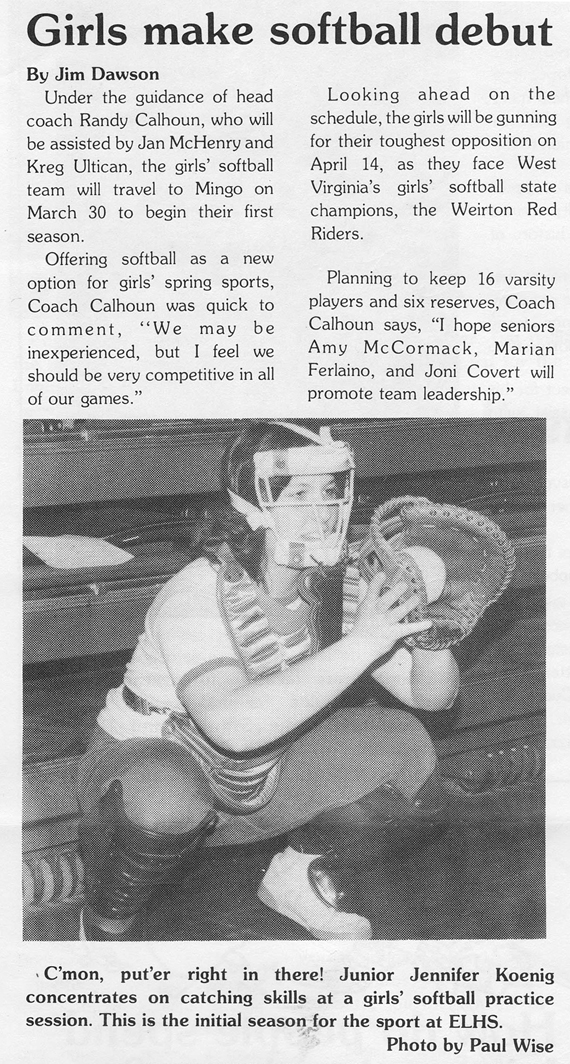 ---
Continuing from the yearbook:
Working with a small budget and little time, Mr. Calhoun got a good team together. He narrowed the team down from forty interested girls to seventeen players. These 'lucky' girls practiced ten hours a week to prepare themselves for a tough season opener.
The Lady Potters made a strong showing in their opener by beating Mingo both games of a doubleheader. The girls did very well all season winning 6 of 17 from more experienced teams.
The softballers should have an experienced team next year as they only lost three seniors, Joni Covert, Amy McCormack, and Marian Ferlano.
Good luck in the future to the girls as they seek a strong track alternative.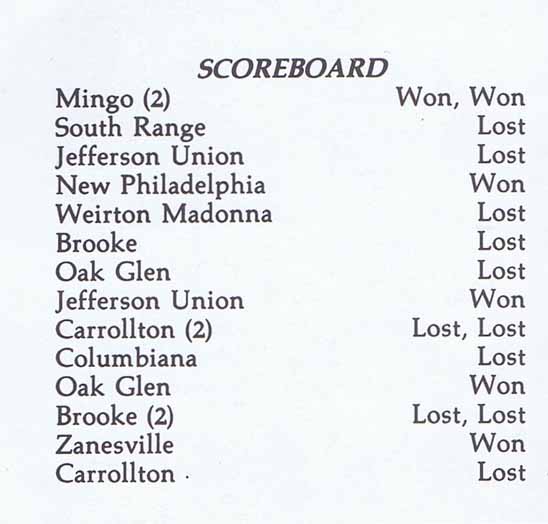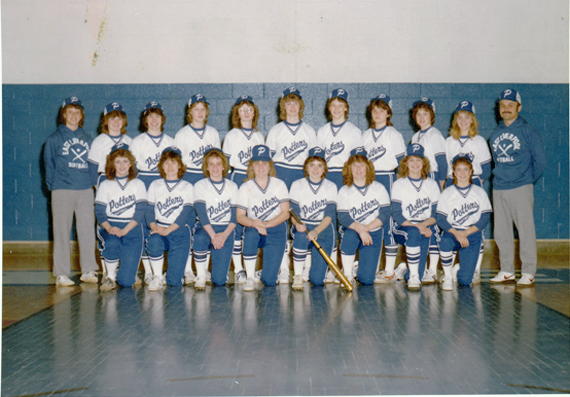 1984 Varsity Softball (First Year of Softball). Picture courtesy of Dr. Robin [Sayre] Pietryk (ELHS Class of 1986)Head Women's Volleyball Coach North Carolina Wesleyan College.
Row 1: Marion Feerlano, Joni Covert, Laura Mackell, Kay Burke, Pam Comfort, Jennifer Koenig, Tawny Broadbent, Amy McCormick
Row 2: Jan McHenry, Lynnette Davis, Penny Nease, Michelle Beagle, Paula Jarvis, Peggy Underwood, Robin Sayre, Carin Rudar, Sharon Bosworth, Lori Wilson, Randy Calhoun (head Coach)
We would like to point out that Dr. Pietryk is a member of the ELHS Athletic HOF
http://www.eastliverpoolhistoricalsociety.org/ELHSPOTTERSHOF3.htm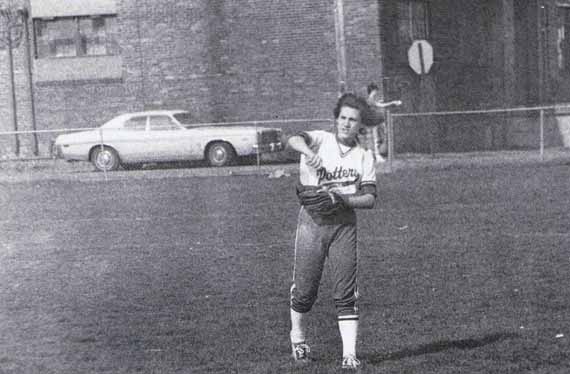 Senior starter Joni Covert fires one home after a great catch in the outfield. Picture source 1984 Keramos Yearbook.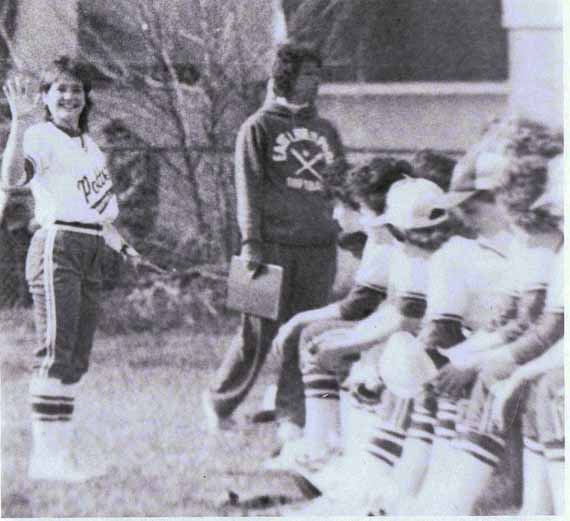 Amy McCormack takes time out to show the Potter bench the total I.Q. of the opposing team. Picture source 1984 Keramos Yearbook.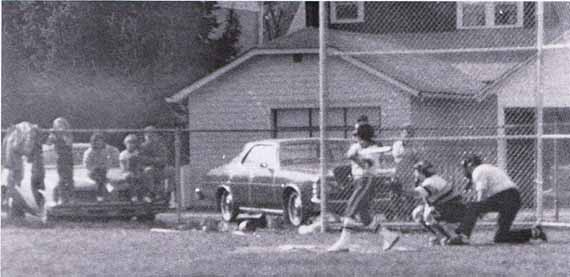 A Lady Potter takes a mighty swing during a home game victory. Picture source 1984 Keramos Yearbook.
Continue on to Potter Athletes
---