---
100 BLOCK - NORTH SIDE EAST FOURTH STREET MARKET STREET TO WASHINGTON STREET
At least in the early 20th century and into some of the latter half there were only four buildings on the north side of the 100 block of E. 4th St.. There was on the corner of market and East fourth building that housed Brady's coffee shop. The travelers hotel, The Trinity Presbyterian Church, and Thompson's music store later to be known as Smith and Phillips.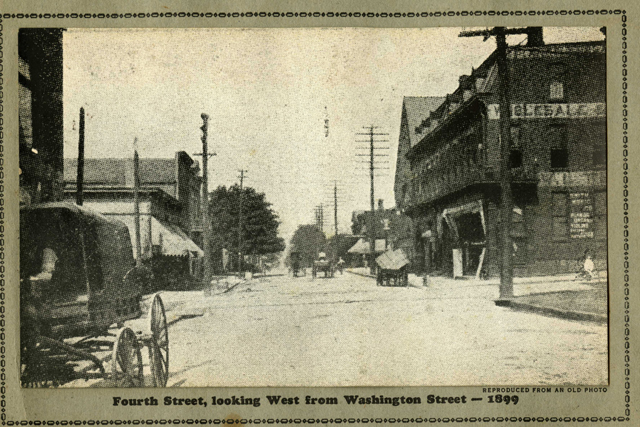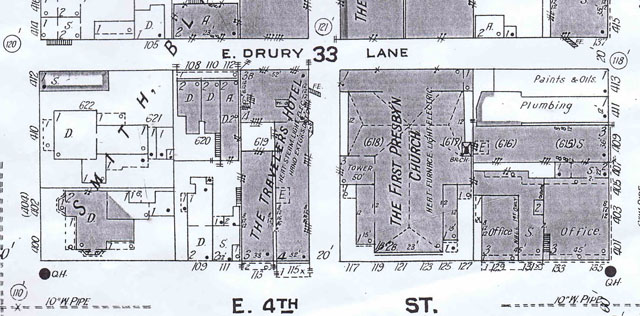 a 1923 Sanborn Fire Insurance Map.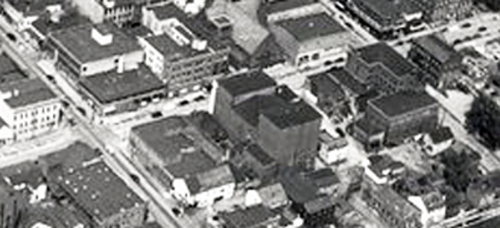 A 1949 picture. Showing the 100 Block of East 4th Street.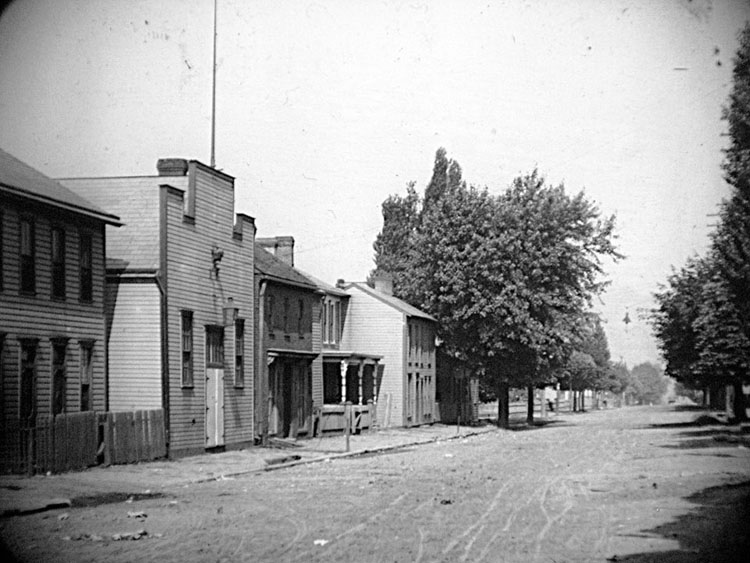 This picture taken in the very late 1800s are very early 1900s among the Dr. Burkett glass slides says fourth Street and market Street. But it doesn't identified which direction you're looking east or west.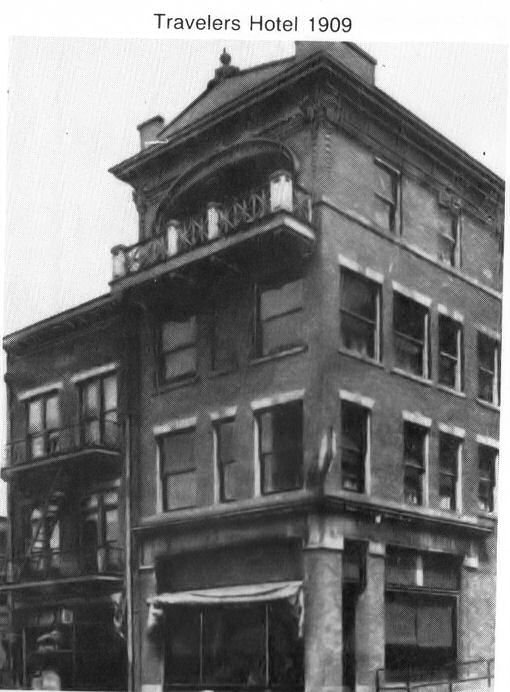 n the late 1800's, when Travelers Hotel was built, there were eight hotels in East Liverpool. Thomas Lounds is the first known proprietor. The original name was the Landora. The hotel stands today on the original location at 117 East Fourth Street. Thomas Lounds evidently only kept the hotel a short time before selling it to William Hill and Richard Edmunston. Later the Edmunstons became the sole owners. Mrs. Edmunston brought Michael Forzano to manage the hotel. Mike later brought his two brothers, Frank and Richard, to fill many of the positions needed to keep a smooth running complex hotel. In the summer of 1981 Richard Forzano, the only surviving brother, sold the hotel to Norman Six and his family, and a revival of the Travelers is underway. The picture was taken in 1909.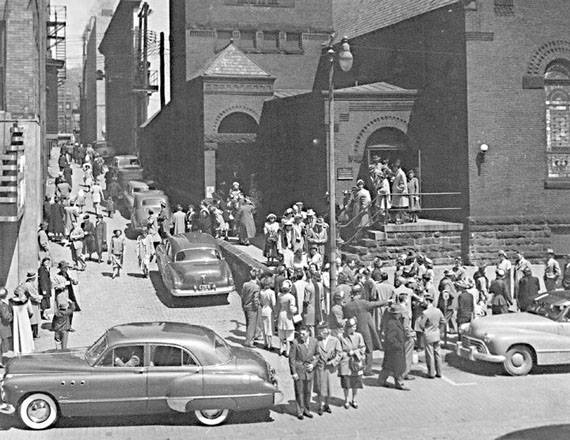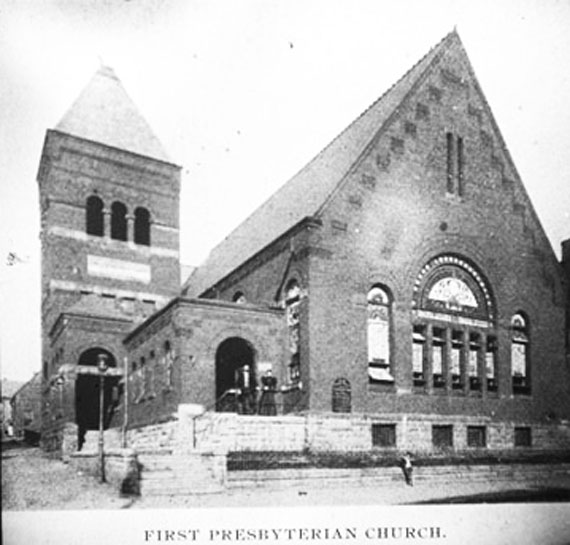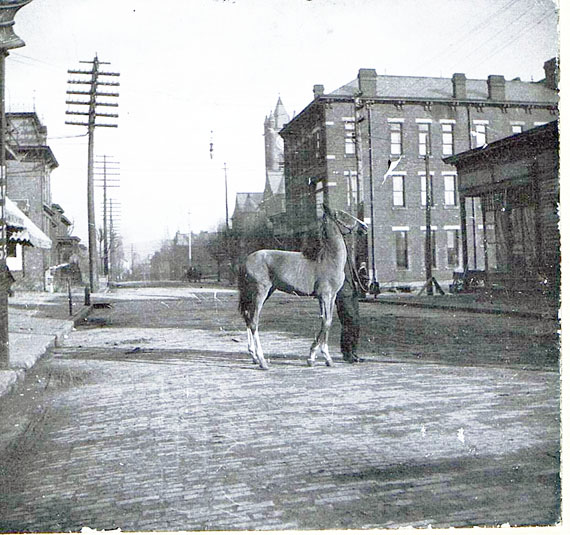 Late 1800s or very early 1900s looking east. The horse is probably in front of the Thompson music or Smith and Phillips which was actually the same building.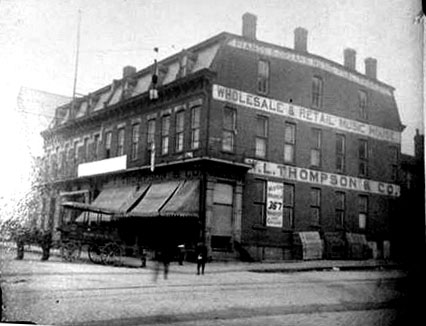 Thompson Co.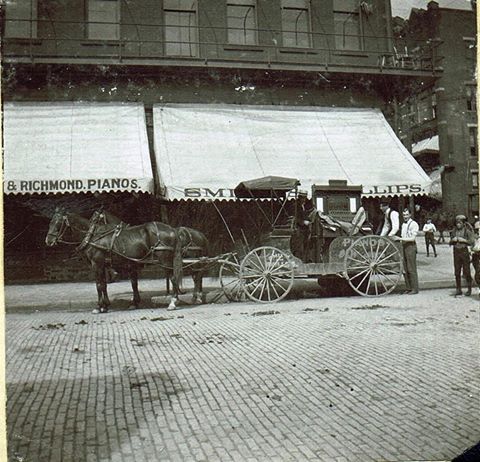 Smith and Phillips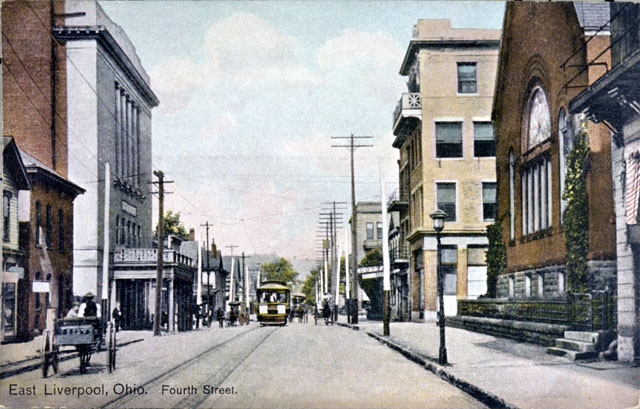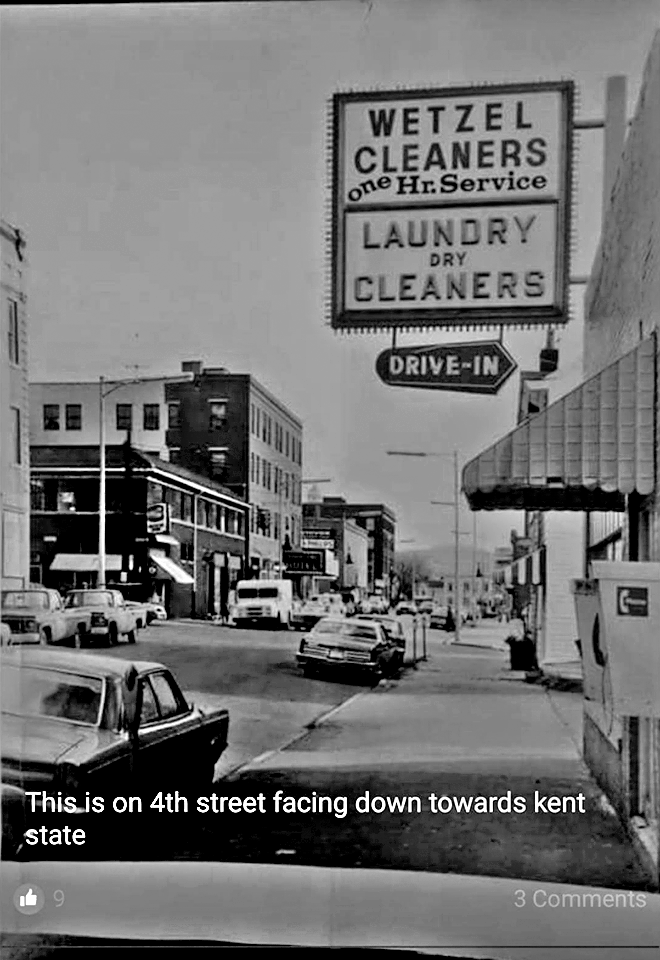 This picture courtesy of Kelsey Hedrick. This is the best picture we have found thus far showing the building Brady's coffee shop was in. So we're posting it here.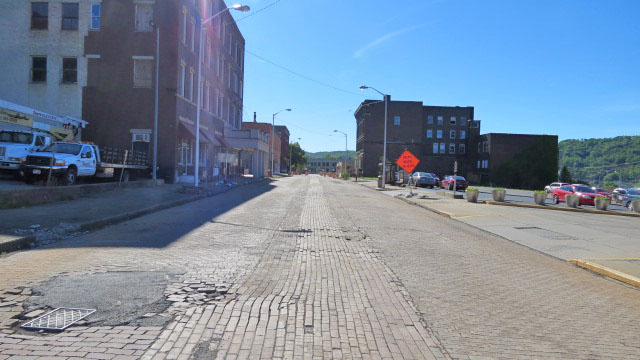 The space where the building that housed the Brady Coffee Shop was located.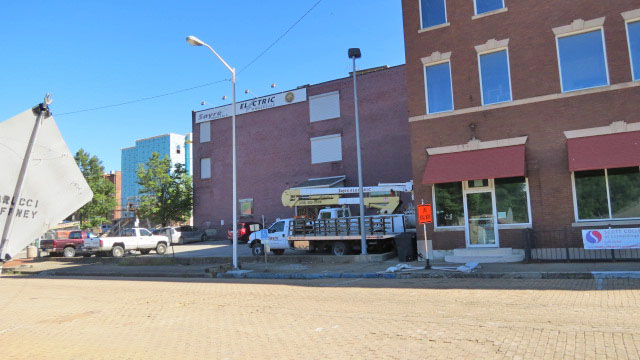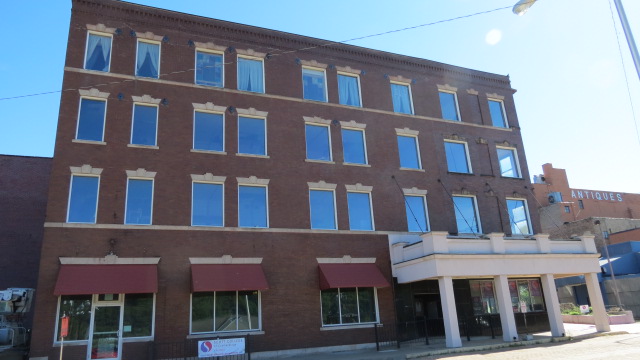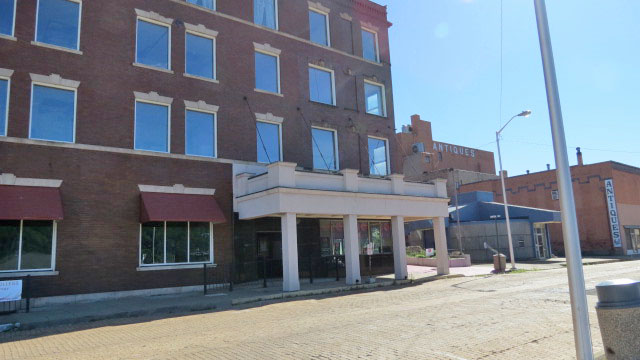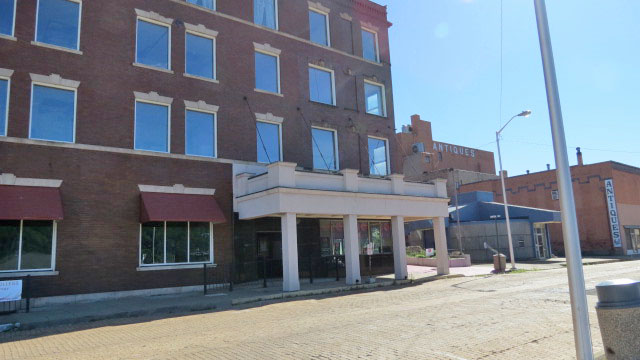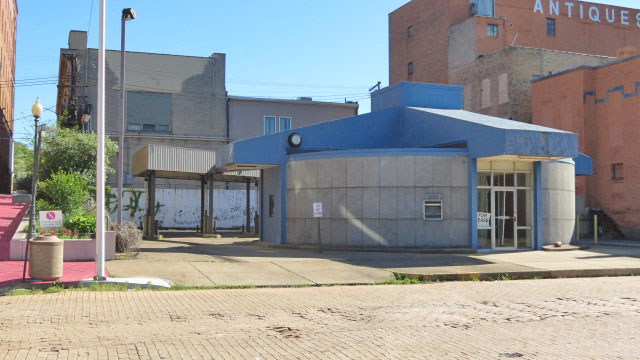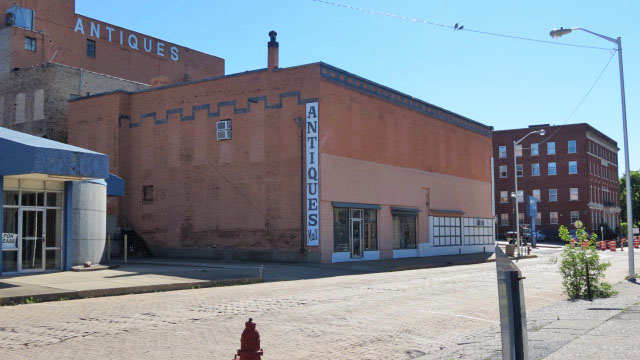 ---
100 BLOCK - SOUTH SIDE EAST FOURTH STREET MARKET STREET TO WASHINGTON STREET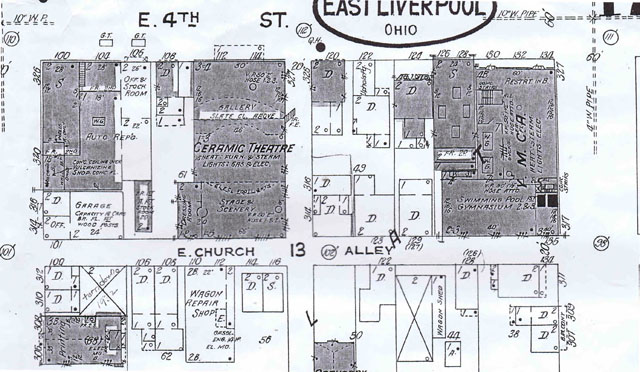 Map of sourth side of the 100 block East 4th Street/ Mar5ket street is on the right Washington on the left. 1923 Sanborn Fire Insurance Map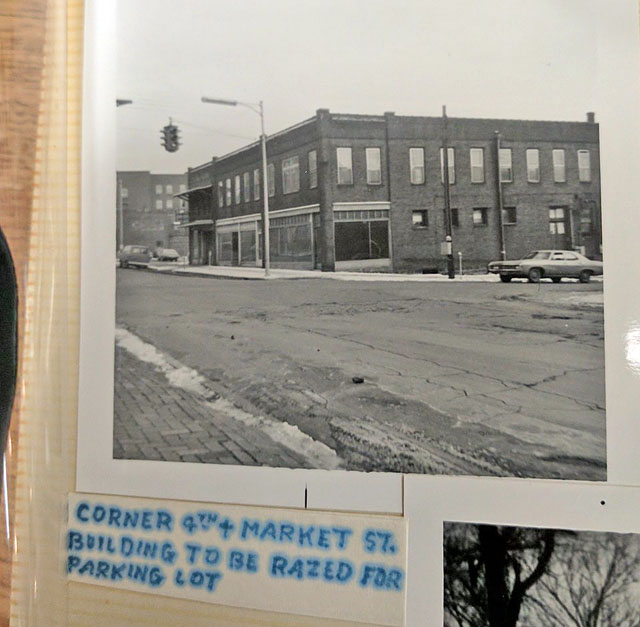 Courtesy of Kelsey Hedrick. Heddleston Groceries, I believe it was both wholesale and retail, 102 E. 4th St. I don't know what year it was tore down but in 1962 city directory it was listed as Heddleston Brothers Company Russell C Heddleston Groceries 102 E. 4th St. This picture is dated 1972.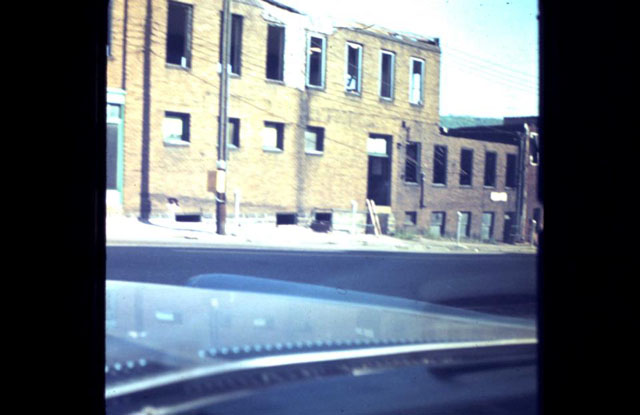 The tearing down of the Heddleston Brothers Company building. Year unknown It was Heddleston Groceries, This picture was taken from thne sourh western side of Market Street.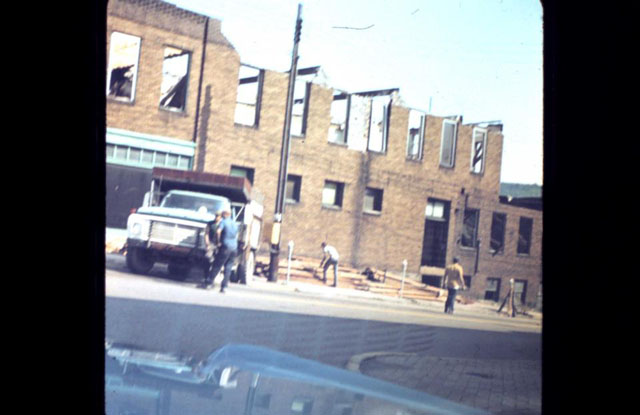 The tearing down of the Heddleston Brothers Company building.
CONTINUE ON TO Fourth Street ELO Then and Now14
---