East Liverpool Historical Society
First Evangelical Presbyterian Church
Some background and history:
Church Mysteries and Changes 2
---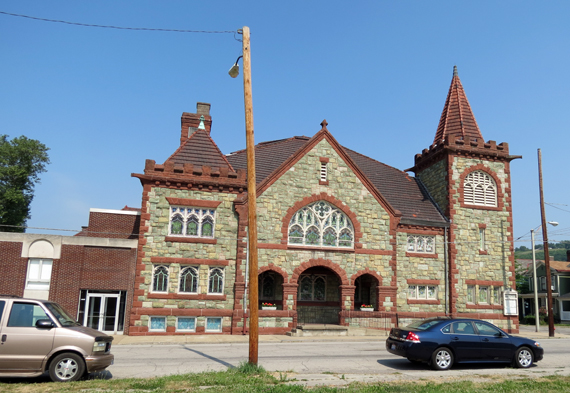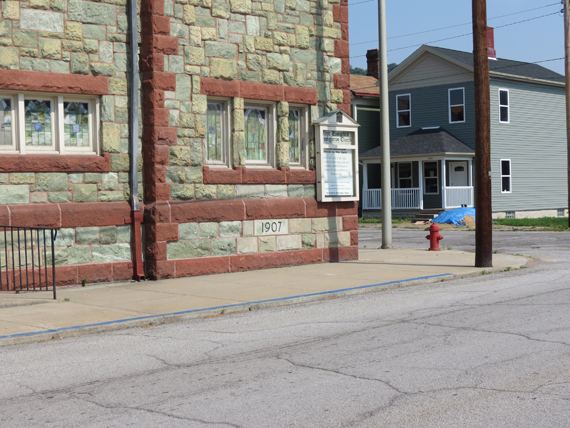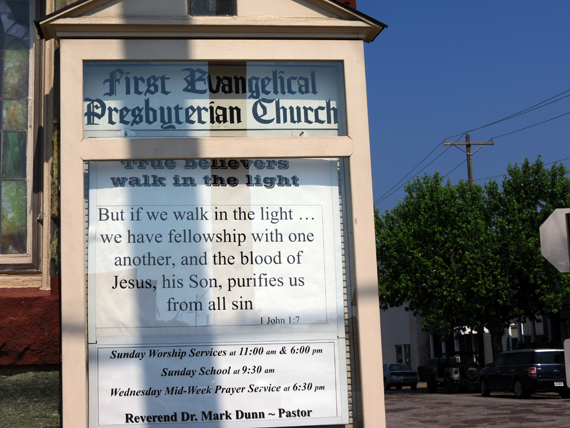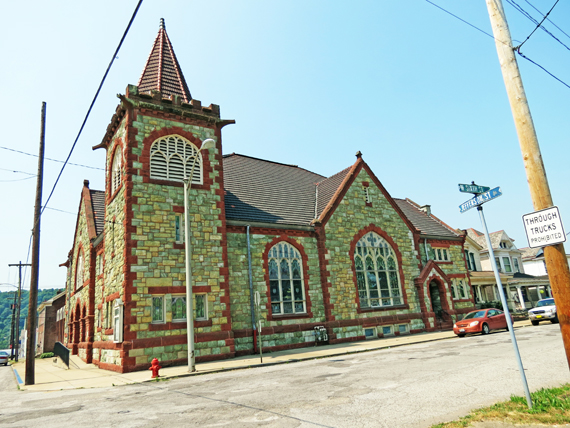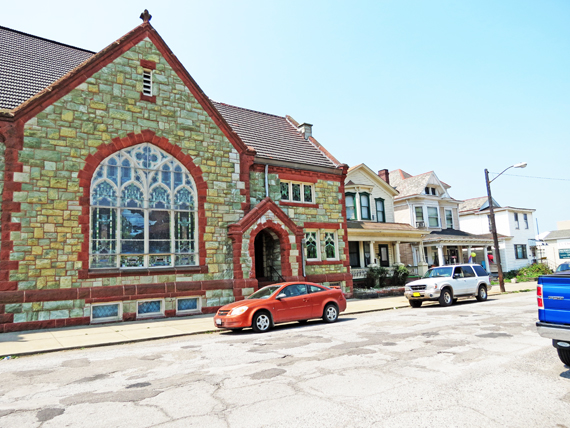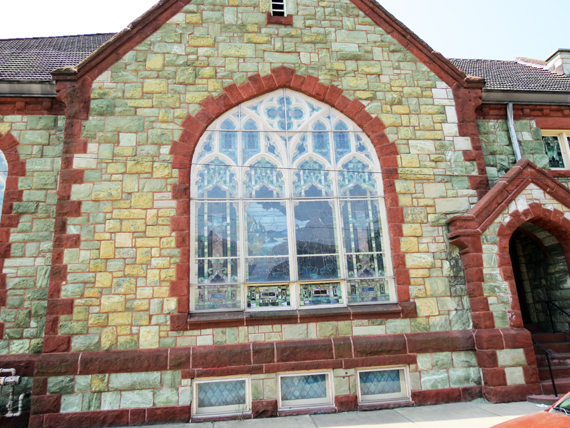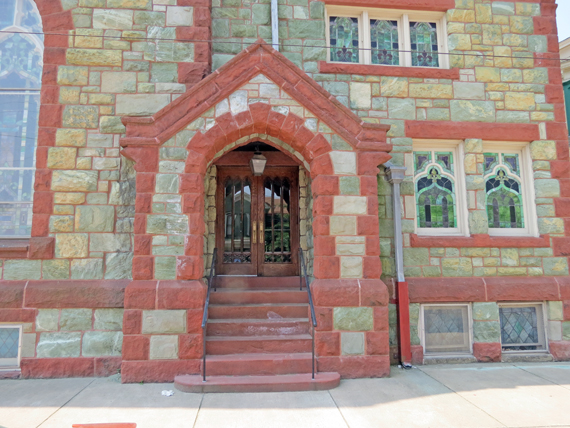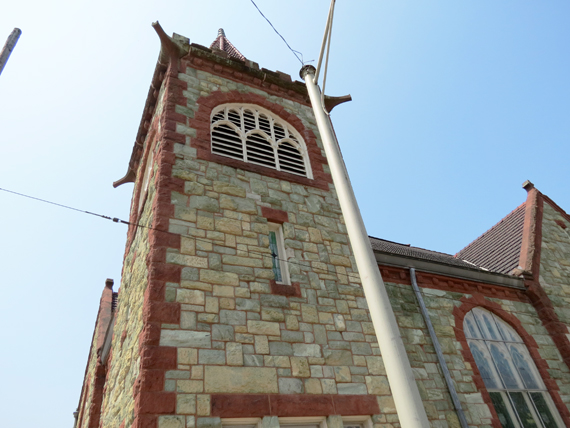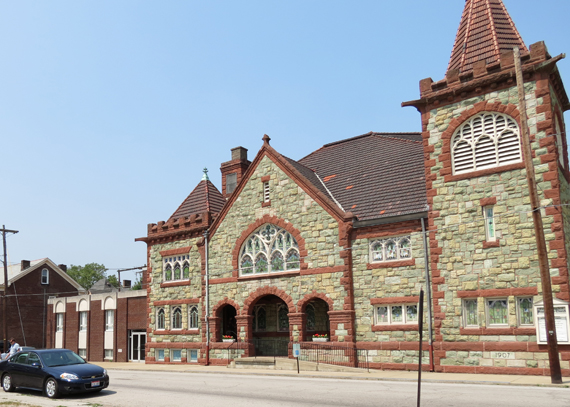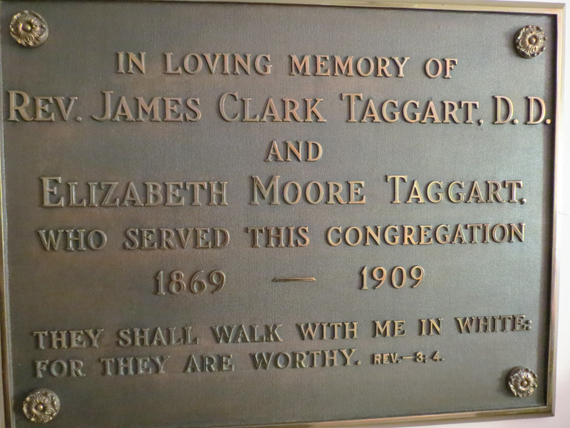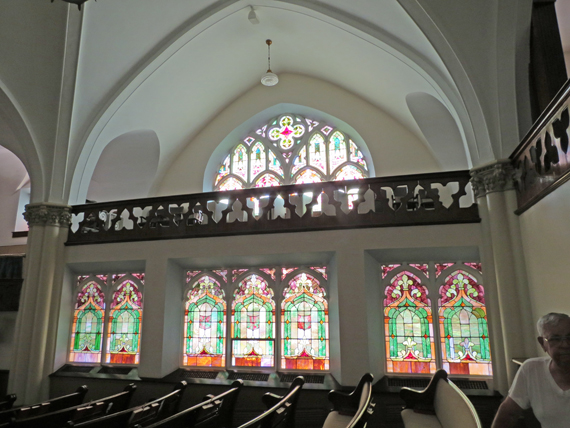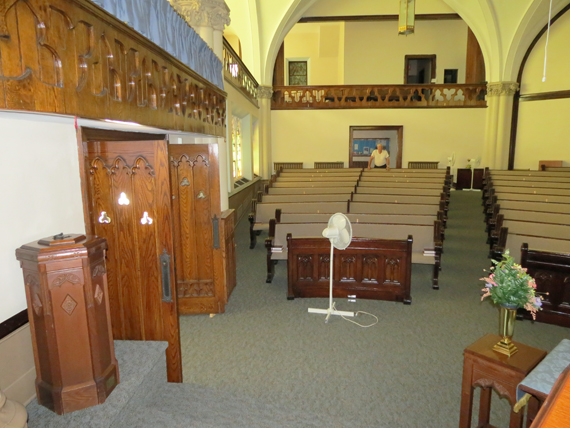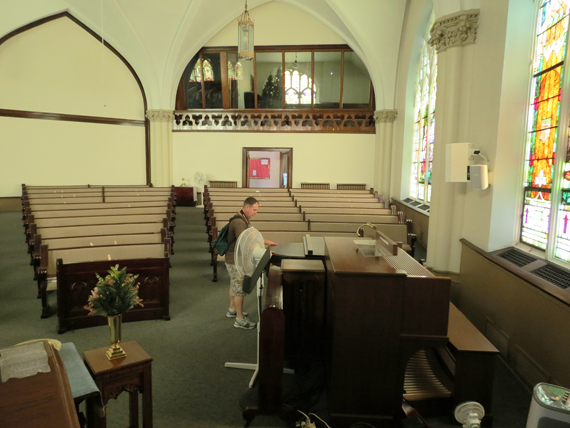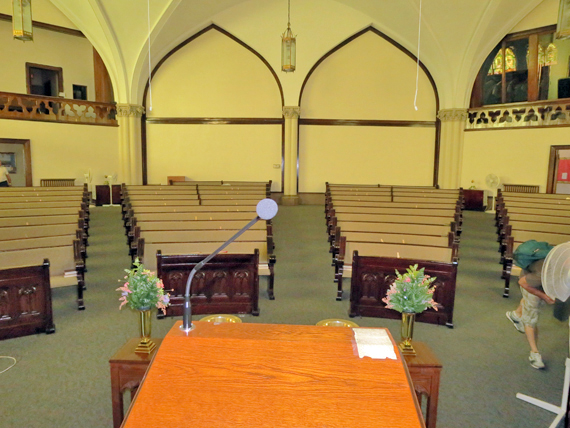 Notice at the back. That wall in the center with the two identical framed designs on them. Originally, the bottom portion, the square framed sections were movable walls. In this case the two lower portions would lower into the basement allowing the sanctuary to be enlarged when they had a overflow crowd.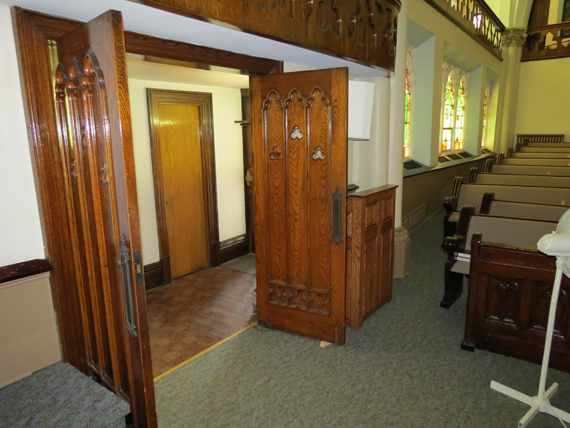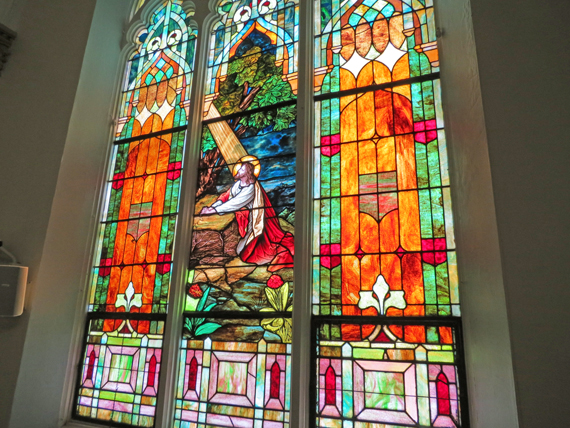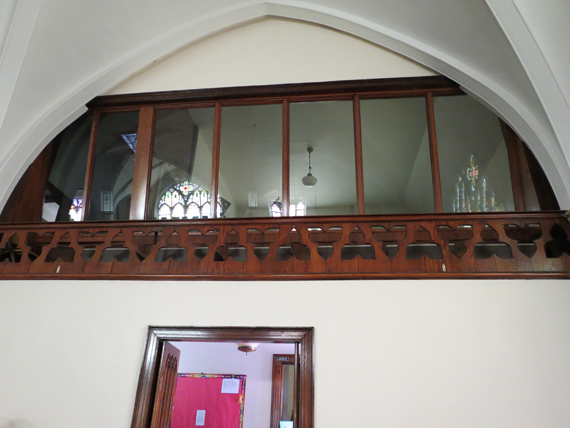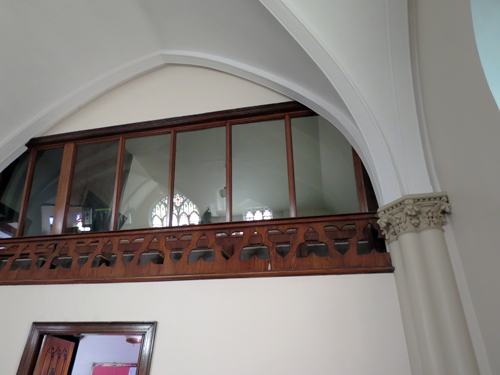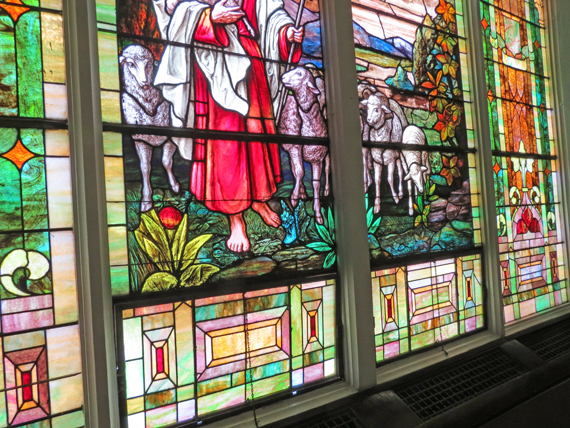 continue to First Evangelical Presbyterian Church 2
---