East Liverpool Historical Society
First Evangelical Presbyterian Church 2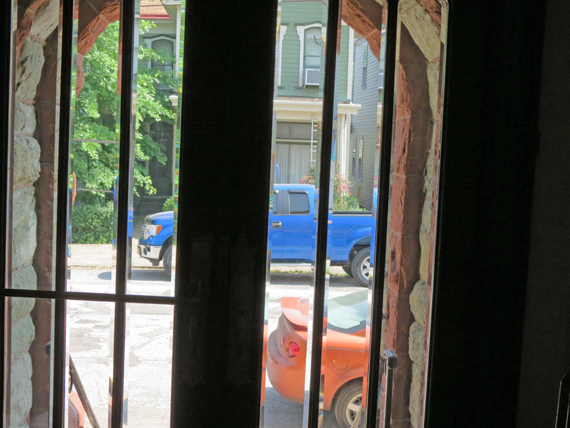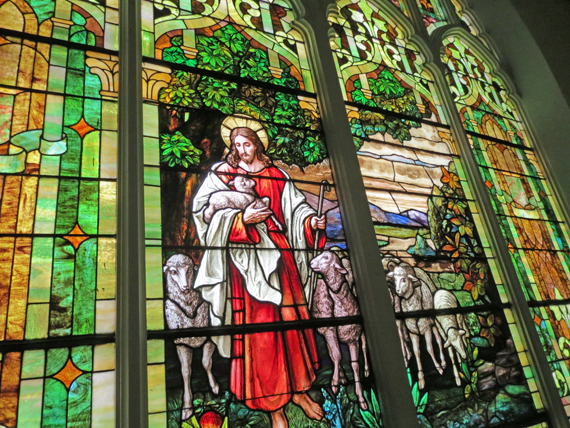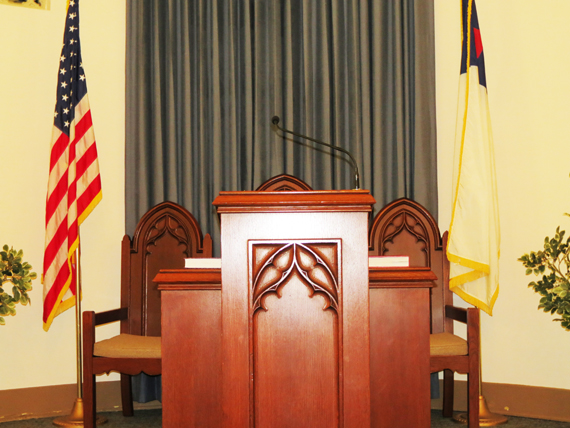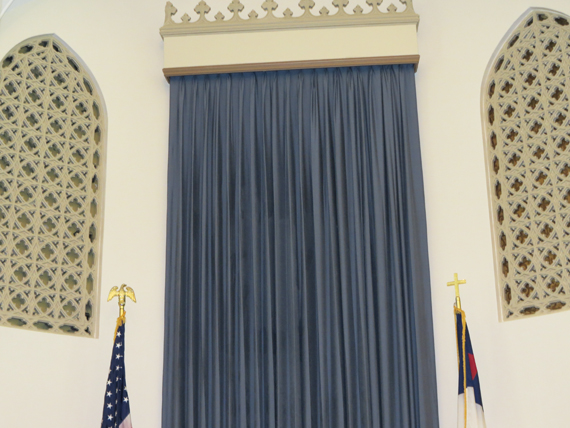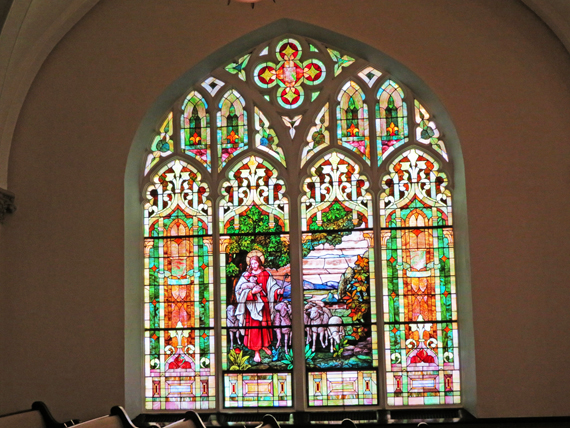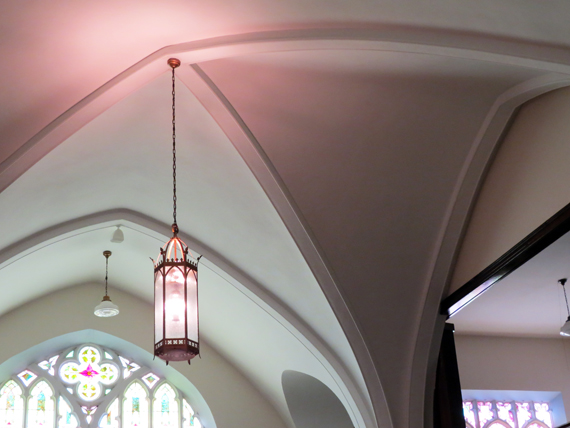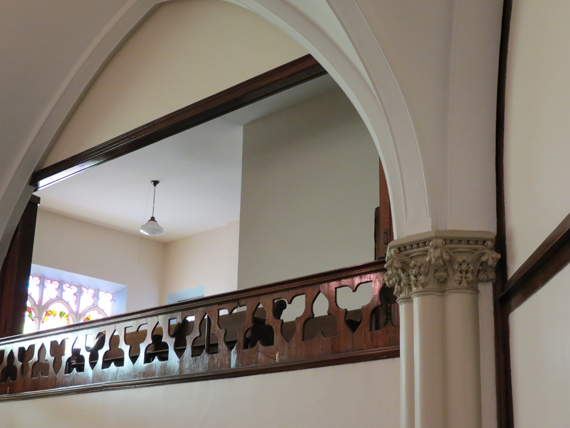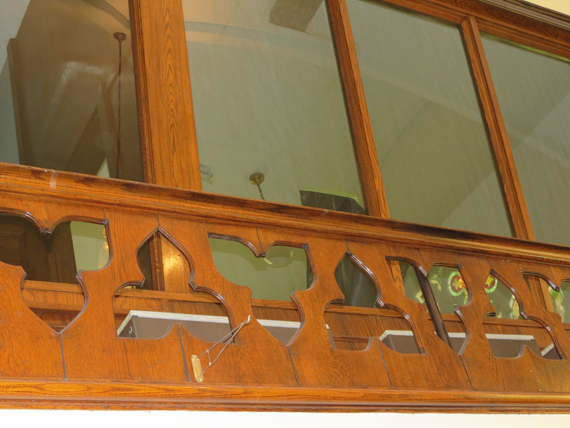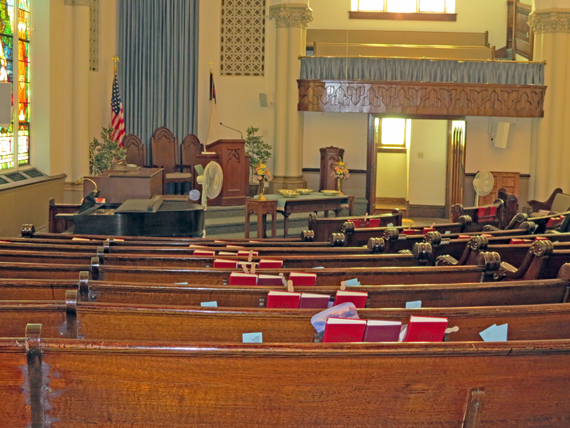 ---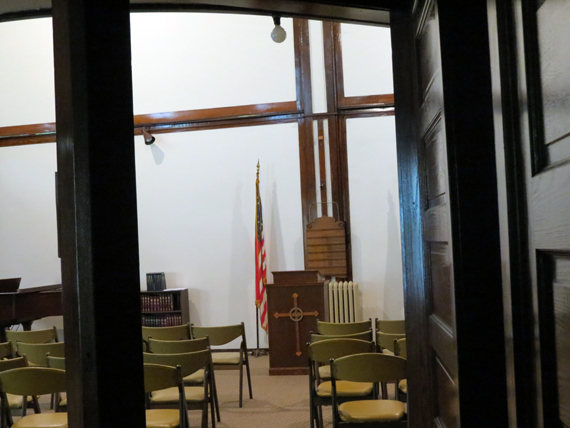 Remember the double moving walls that was seen in the Sanctuary? This the room on the other side of those moveable walls. Directly in front of you is the divider between those moveable walls.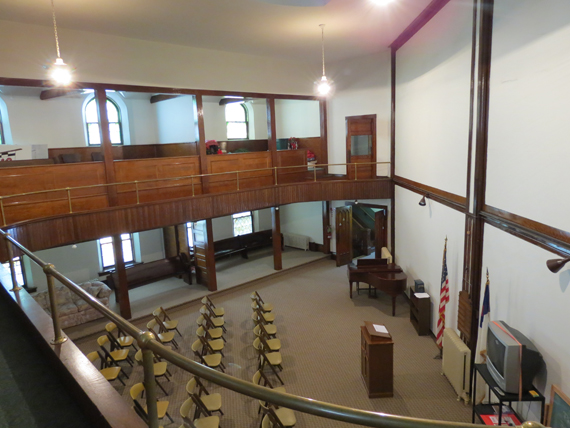 A better view of the back side of those moveable sections.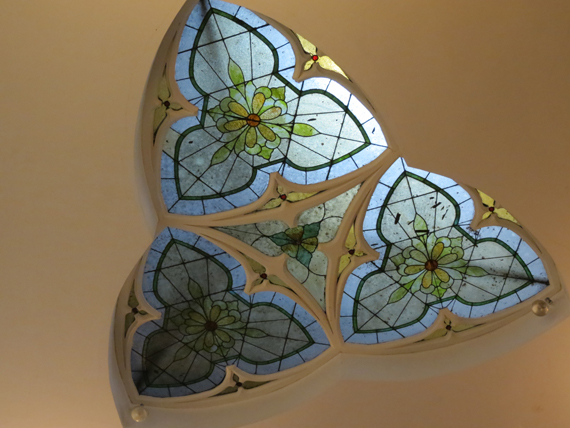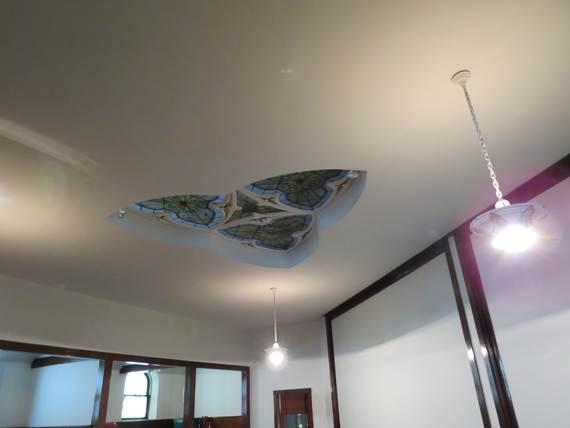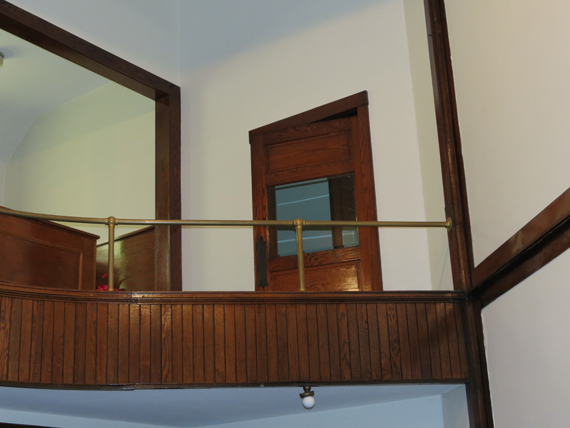 The ceiling of this room has a unique "skylight".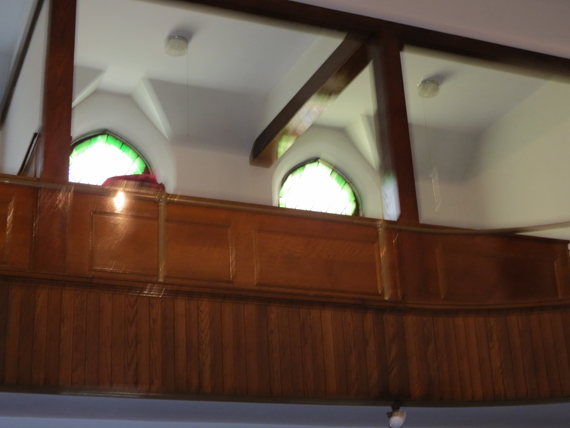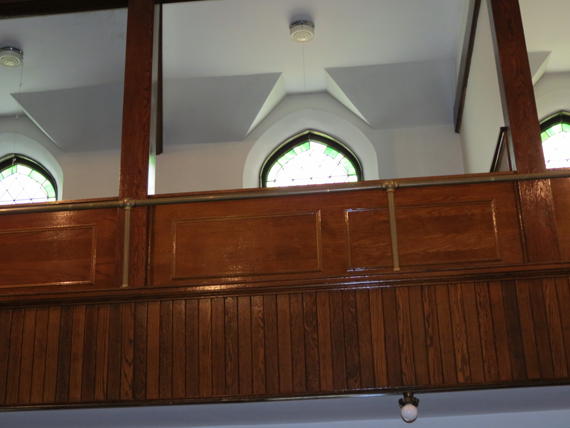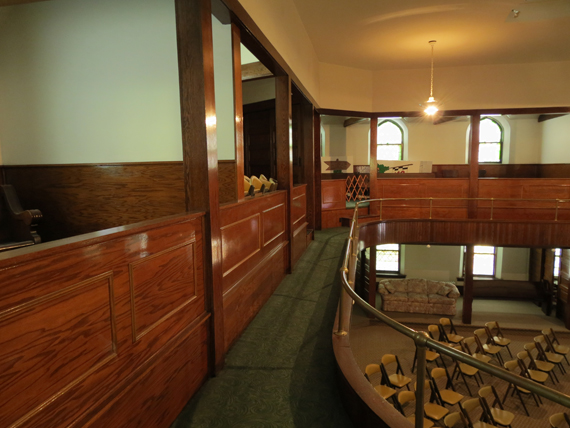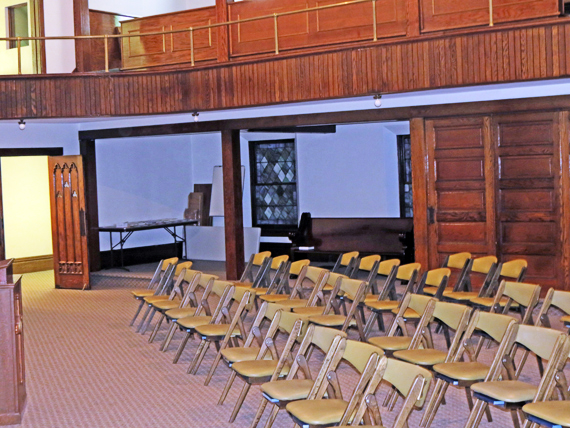 CONTINUE TO First Evangelical Presbyterian Church 3
---