East Liverpool Historical Society
ELO YMCA 6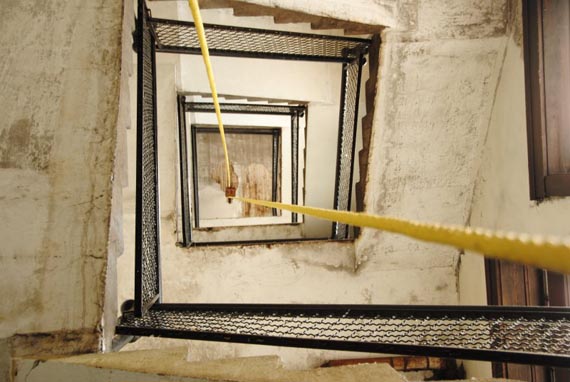 At the back of the building on the Washington Street side of the building was this 2nd stairway. It appears to have begun on the 4th Floor and went all the way down to the basement where the boiler room was located. This stairway could have had a dual purpose. The first being possibley a emergency exist from the upper floors and maybe a way of raising things up and down to the varioius floors via rope and pulley. Photo courtesy of Juanita Ruffner.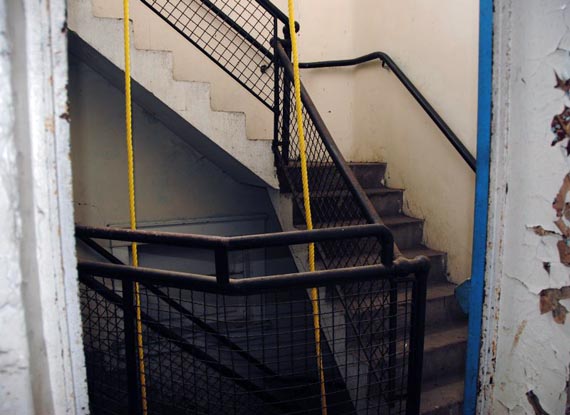 Same stairway at the gym or pool level. Photo courtesy of Juanita Ruffner.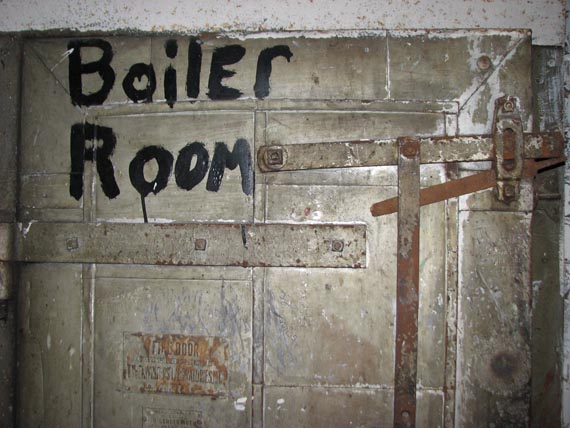 Steel door to boiler room, this is at the rear of the building.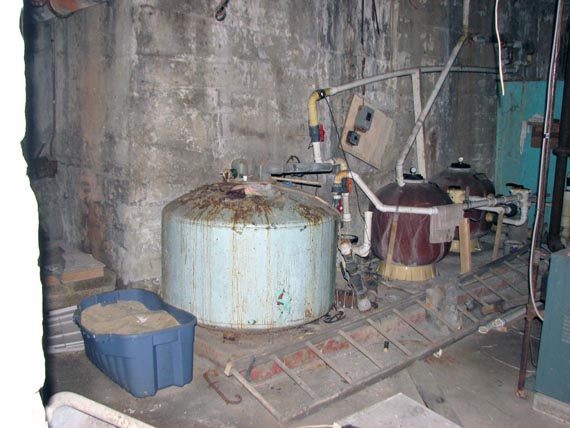 Two pictures of the inside of boiler room. This bioler is not the original boiler, it would have been much larger.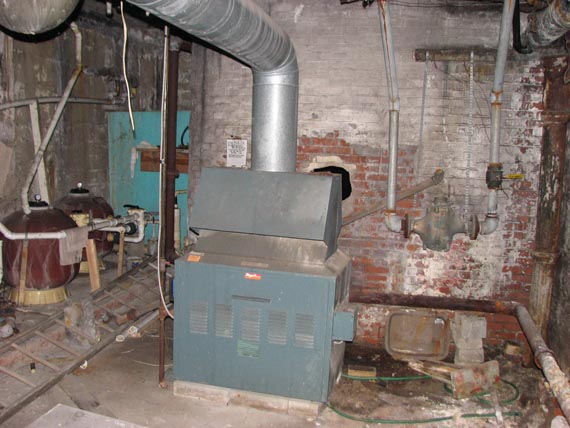 ---