East Liverpool Historical Society
Altman Building 2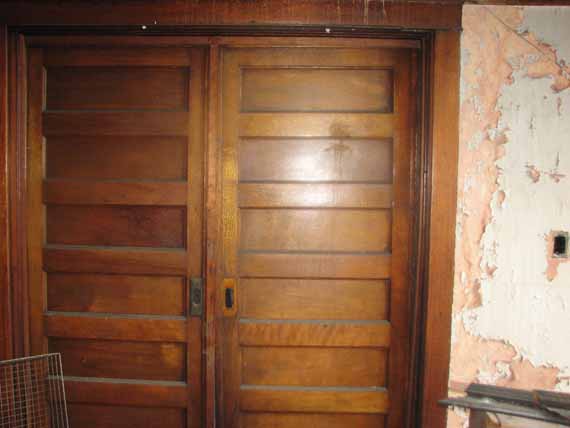 Back to the sliding doors, this is the other side of those doors.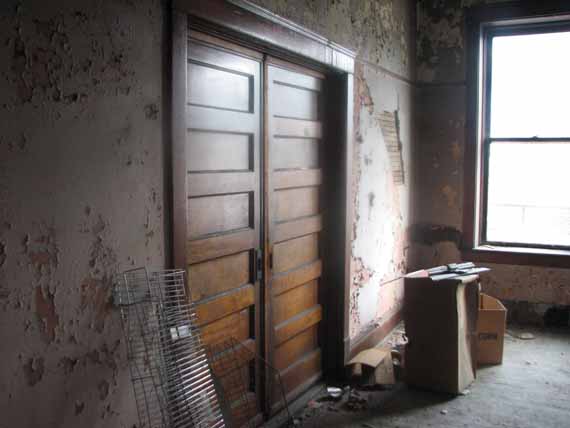 As is this as well.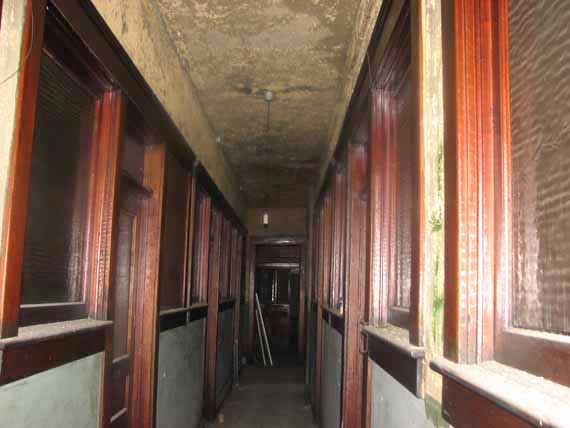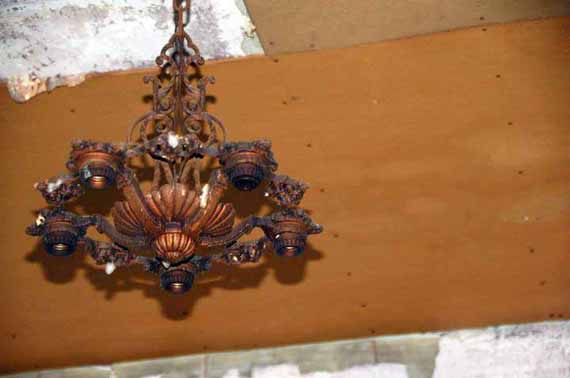 Not sure which floor this was on but it needs to be included in the tour of this building. Courtesy of Juanita Ruffner.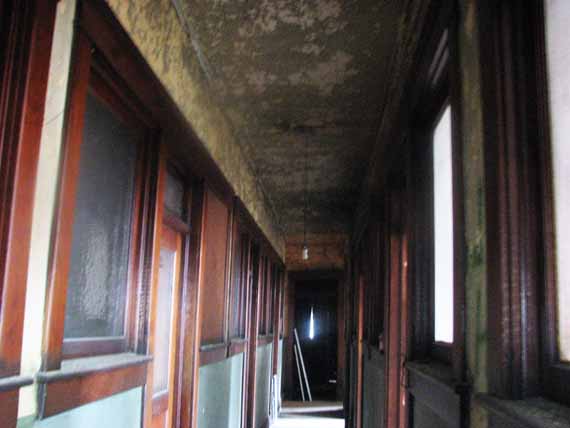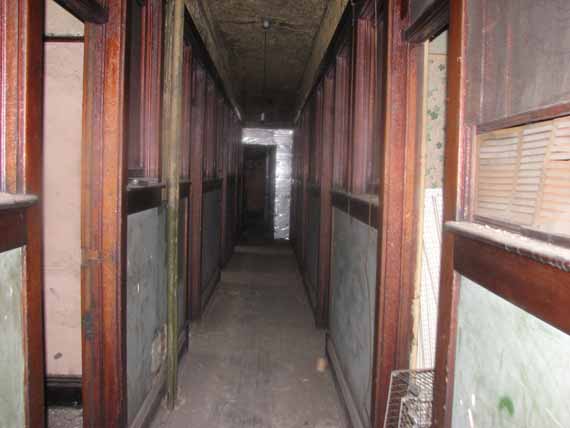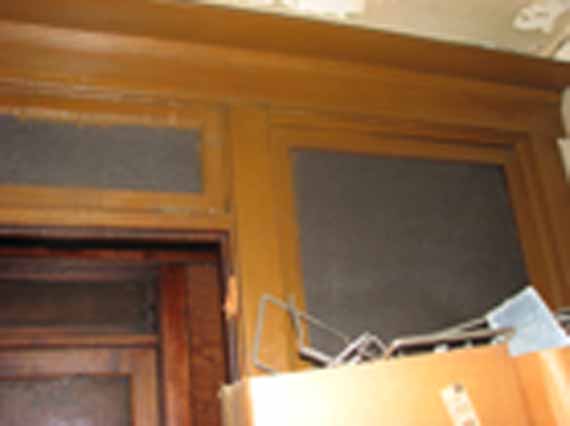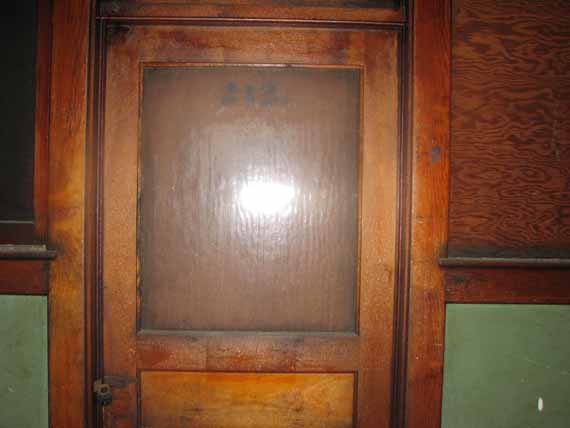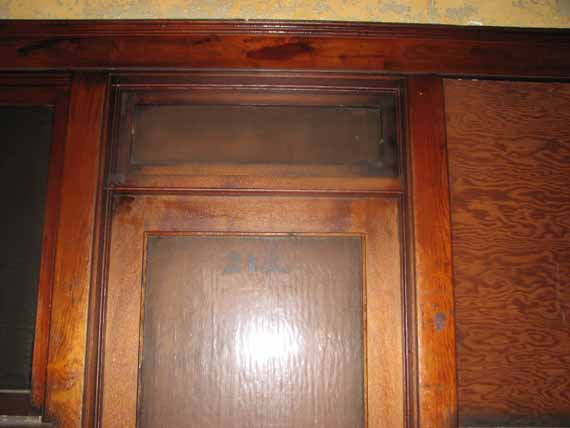 THIRD FLOOR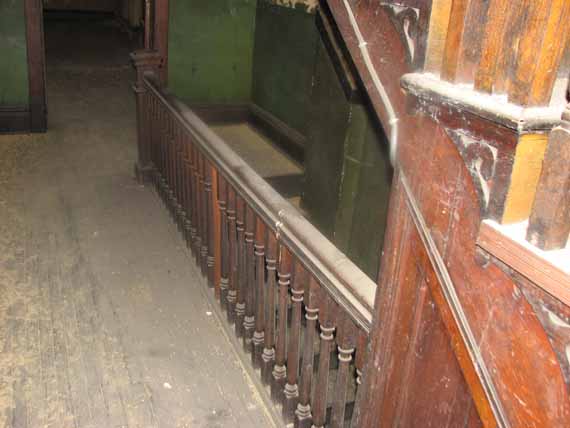 Third Floor.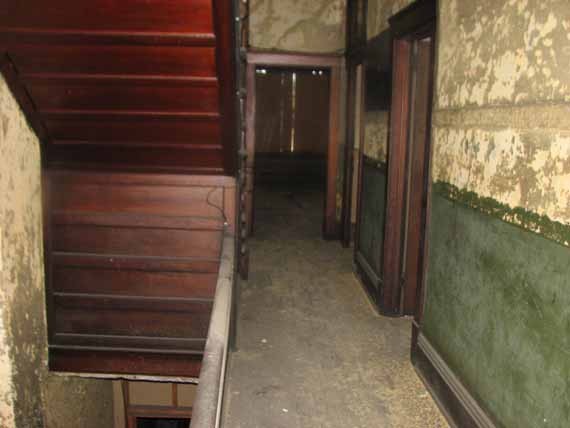 Third Floor. If you look closely on the right. just past the doorway on the right, a blackboard on the wall. We will return to that blackboard shortly.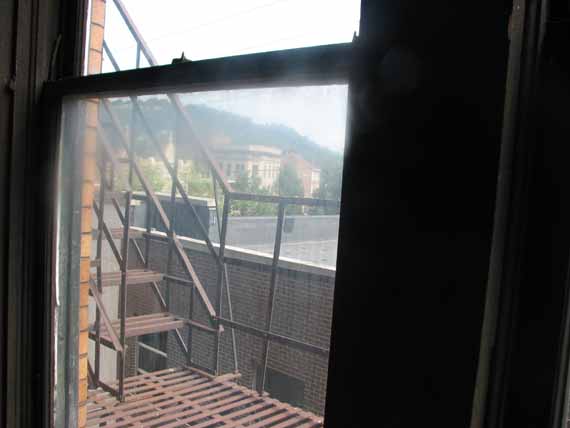 A northwestern view from the window.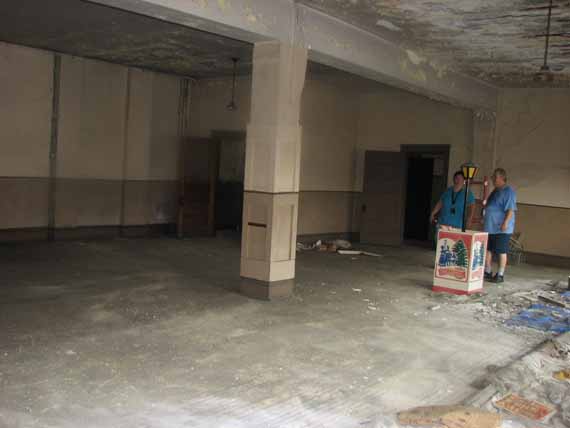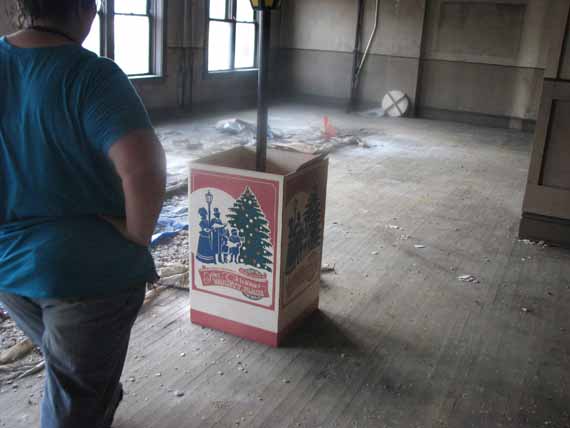 The woman in the picture is looking at the back side of the building or the eastern wall of the building. The windows over look the alley side (north side) of the building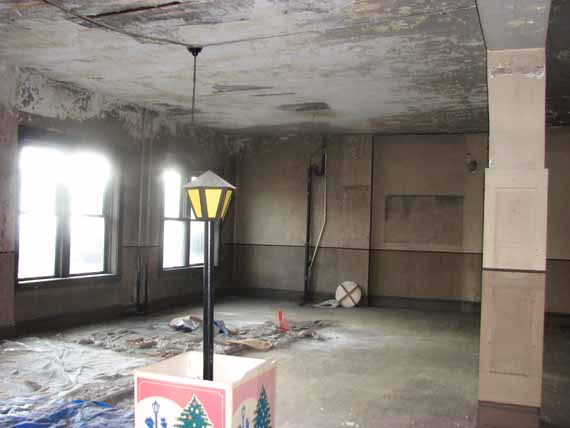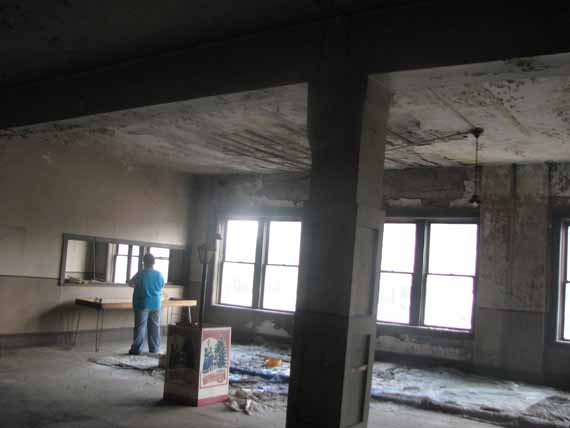 The top frame of that open space above the table had a couple of signs on it.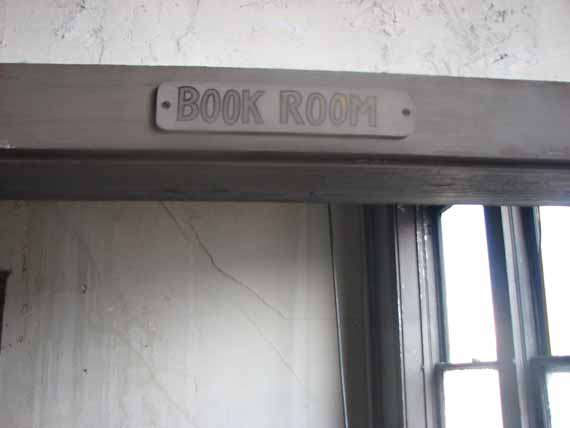 We have no idea what kind of books could be found there back in the day. Just a part of what makes this particular building so different from most of the others we have photographed the interiors of.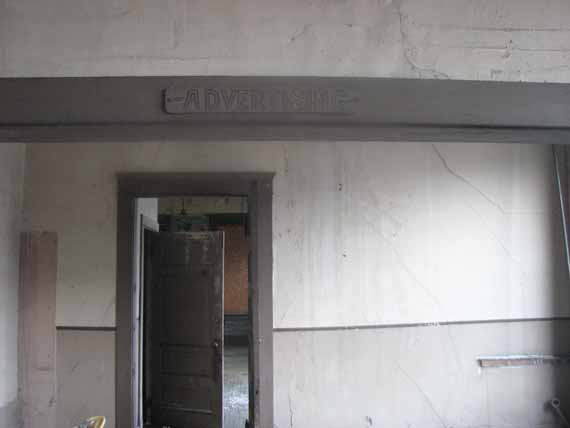 A couple feet to the left of the Book Room sign was another sign.
---