This section will cover the 200 block of West 6th Street of the 1900s.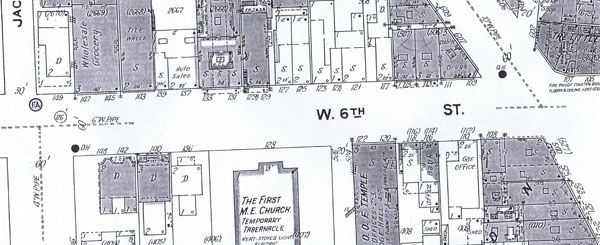 The above map is a Sanborn Fire Insurance map of 1923. Jackson Street is on the left, Market Street/Dresden Ave. is on the right.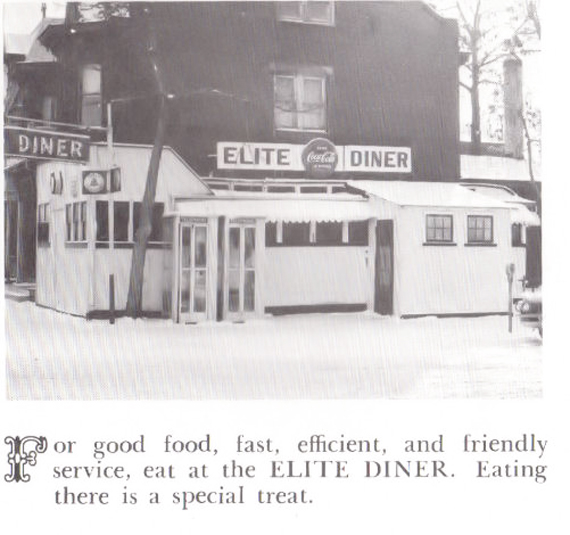 Through the mid 1900s the Elite Dinner could be found on the Southeast corner of W 6th Street and Jackson St. One thing most people seem to remember about the Elite Dinner was the French fries covered with gravy.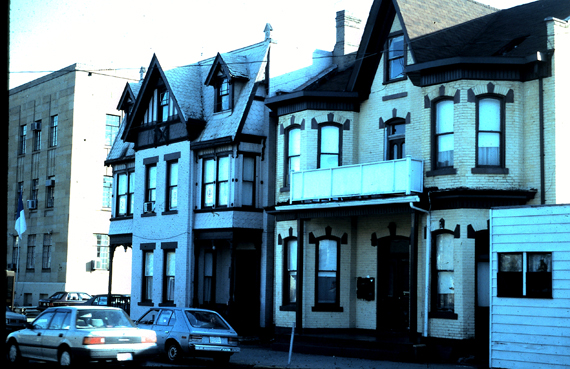 Holdovers from a earlier time. These buildings still exist today.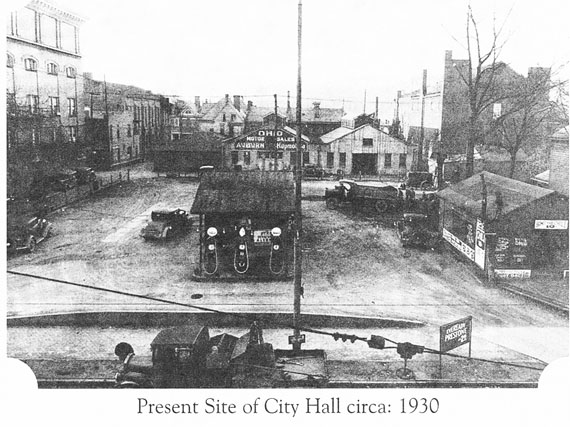 Location of Present Day City Hall.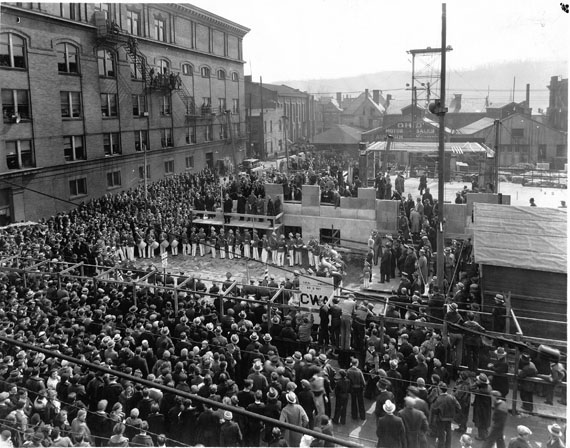 Building City Hall, laying of the cornerstone celebration 1934.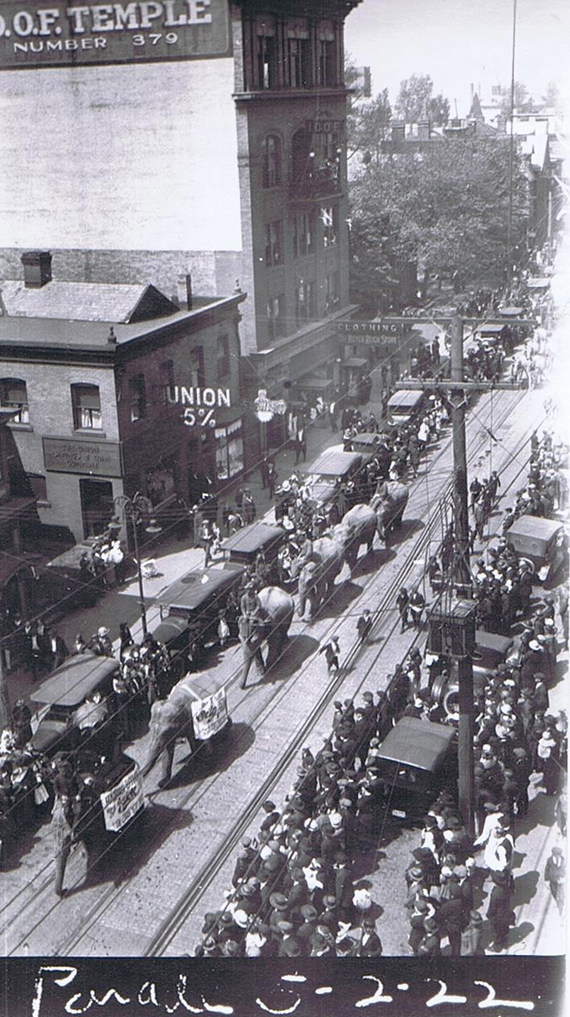 Circus parade May, 2, 1922.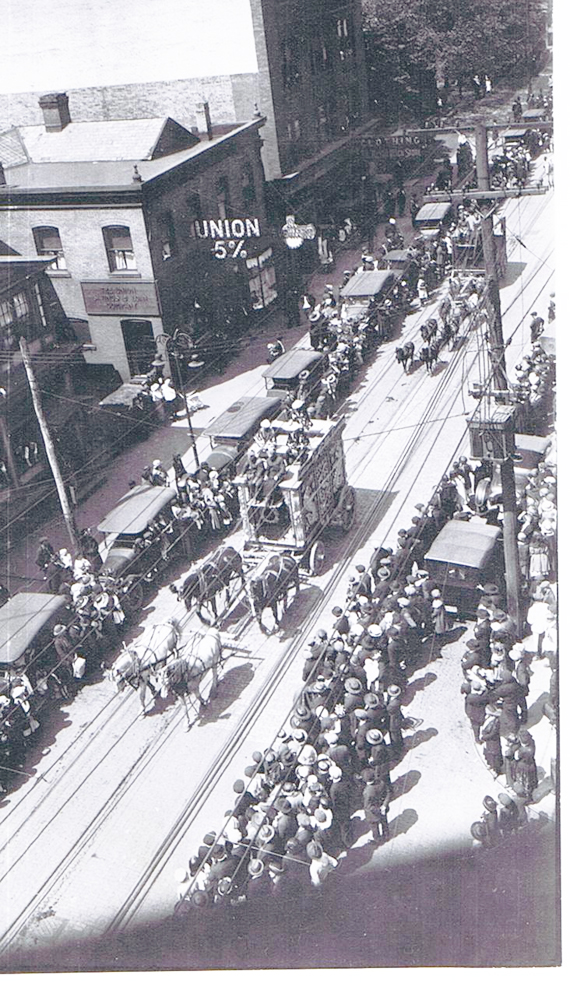 Circus parade May, 2, 1922.
GAR Parade. North side of E. 6th street. Area of present day Handy Sales.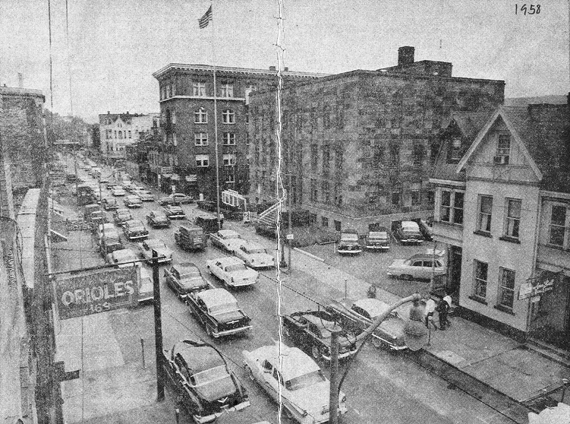 The East Liverpool Review, 1958.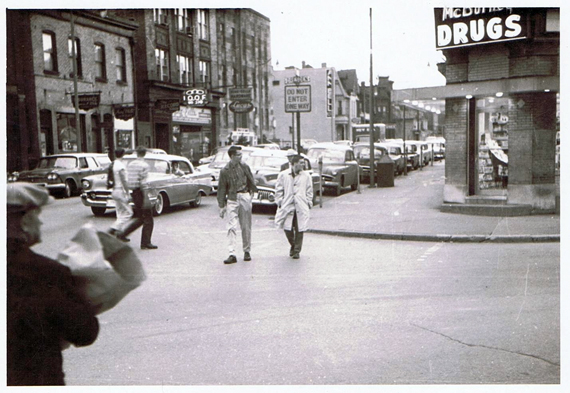 Looking west, the western corner of Market and W 6th. The date would be late 1956 at the earliest.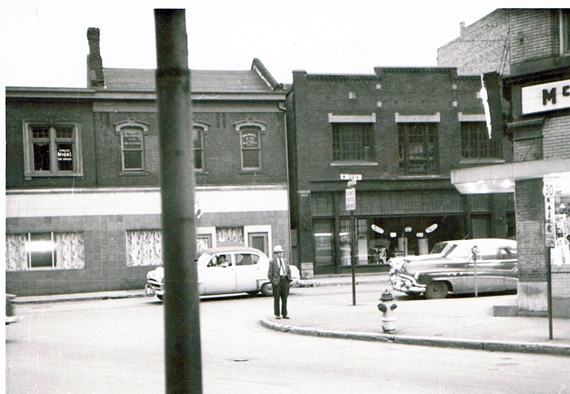 Picture taken from sidewalk on eastern side of Dresden Ave. Date unknown but probably 1950s.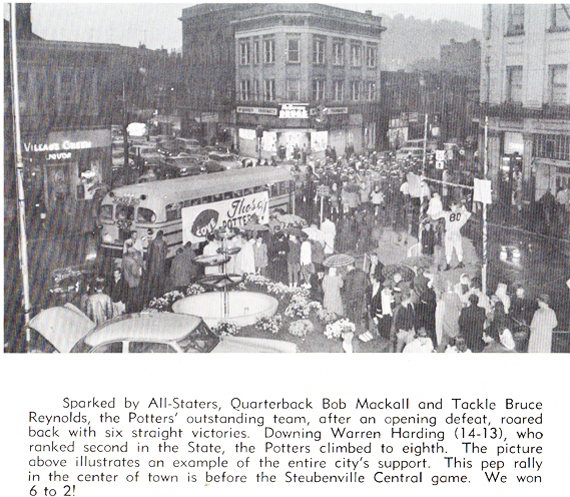 There was a time when ELO knew how to send off it's football team before a big game. This was Halloween 1959.
---