1880's TO 1930's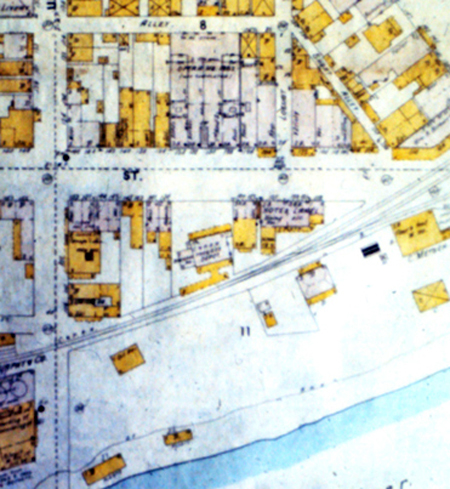 ---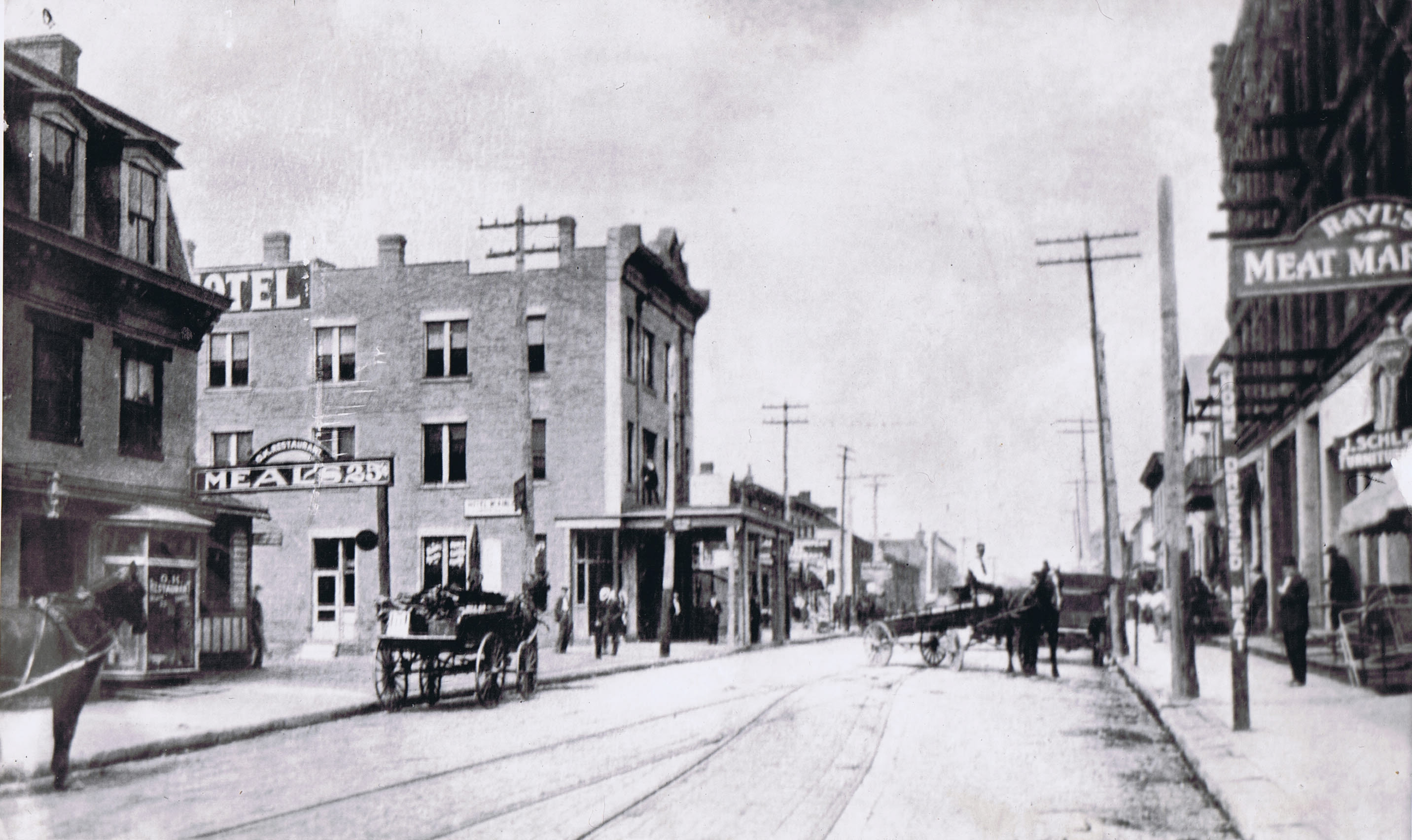 George H. Brozka Collection.
E. 2ND St Just West of Broadway was a flourishing business center at the turn of the century (1900. The famed Hotel McKinley, finest in that day, is left center. Text from East Liverpool Review Feature Pages "When 2nd was First." By Robert Popp. East Liverpool, Ohio, Sat. June 21, 1969, Page .8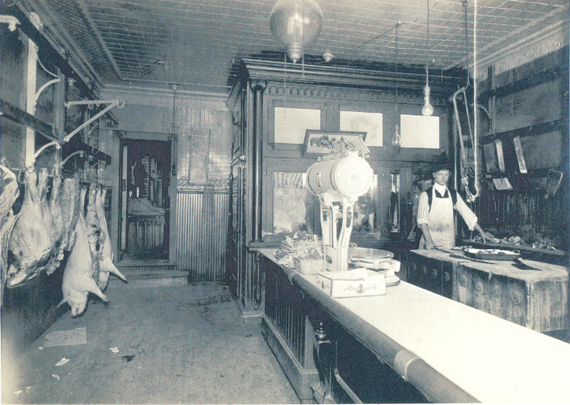 We think that this is the interior of Rayl's Meat Market or some future meat market in that same location.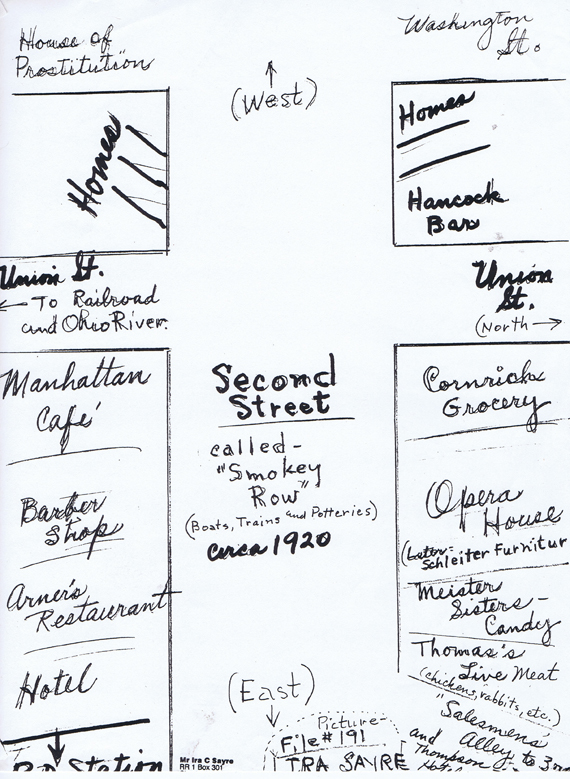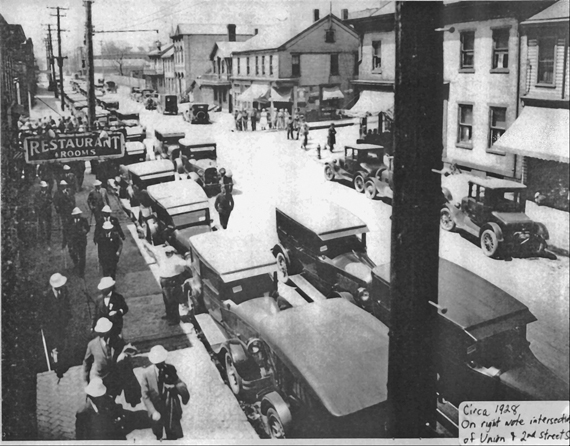 Western end of the 300 block of E 2nd Street looking west. Courtesy of Inger Lloyd.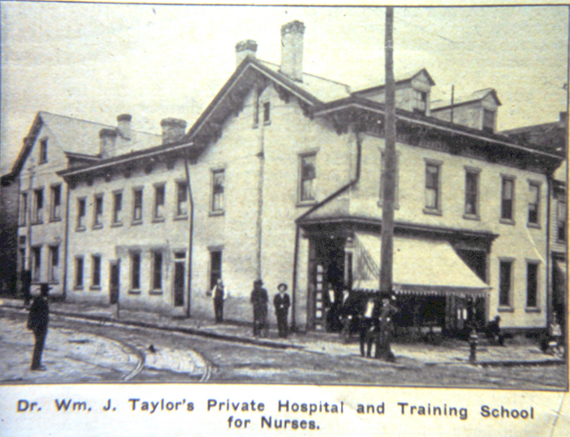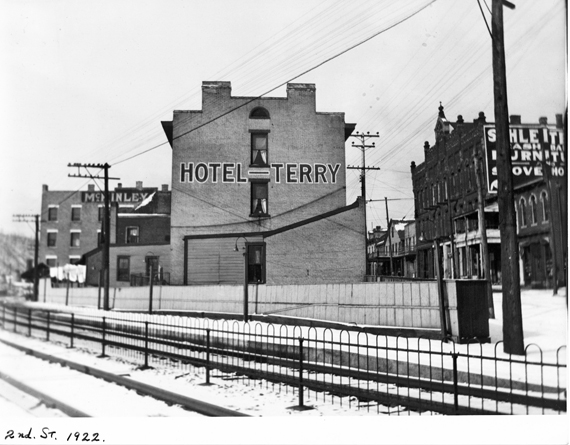 2nd St. 1922 . Davidson Opera House, large building on the right.
---
The following article on the Davidson Opera House contains some additional pictures and information that help to broaden what is known about 2nd street especially the 300 block of East 2nd Street.
---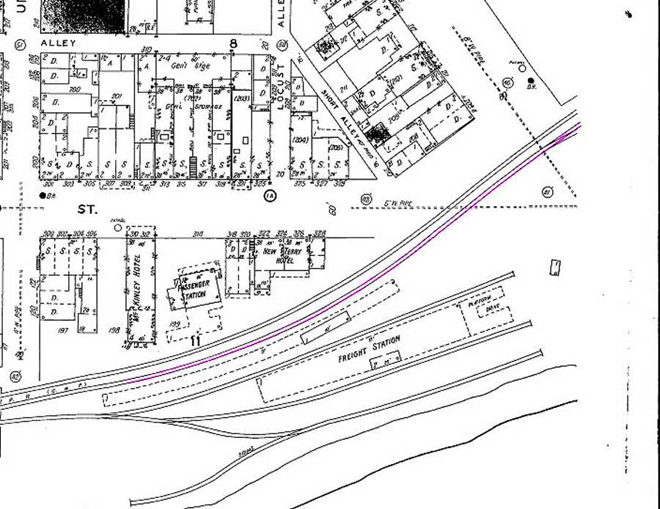 1923 Sanford Fire Insurance Map. This covers Union Street on the left to Broadway on the right.
---
The flood pictures are from 1907 flood and 1913 flood primarily.
The pictures are offered to help show how many buildings were located along this block of 2nd Street, the types of businesses, the lifeblood of the community in the late 1880's and early 1900's.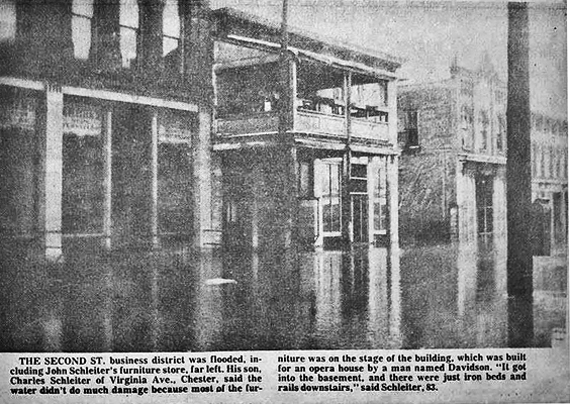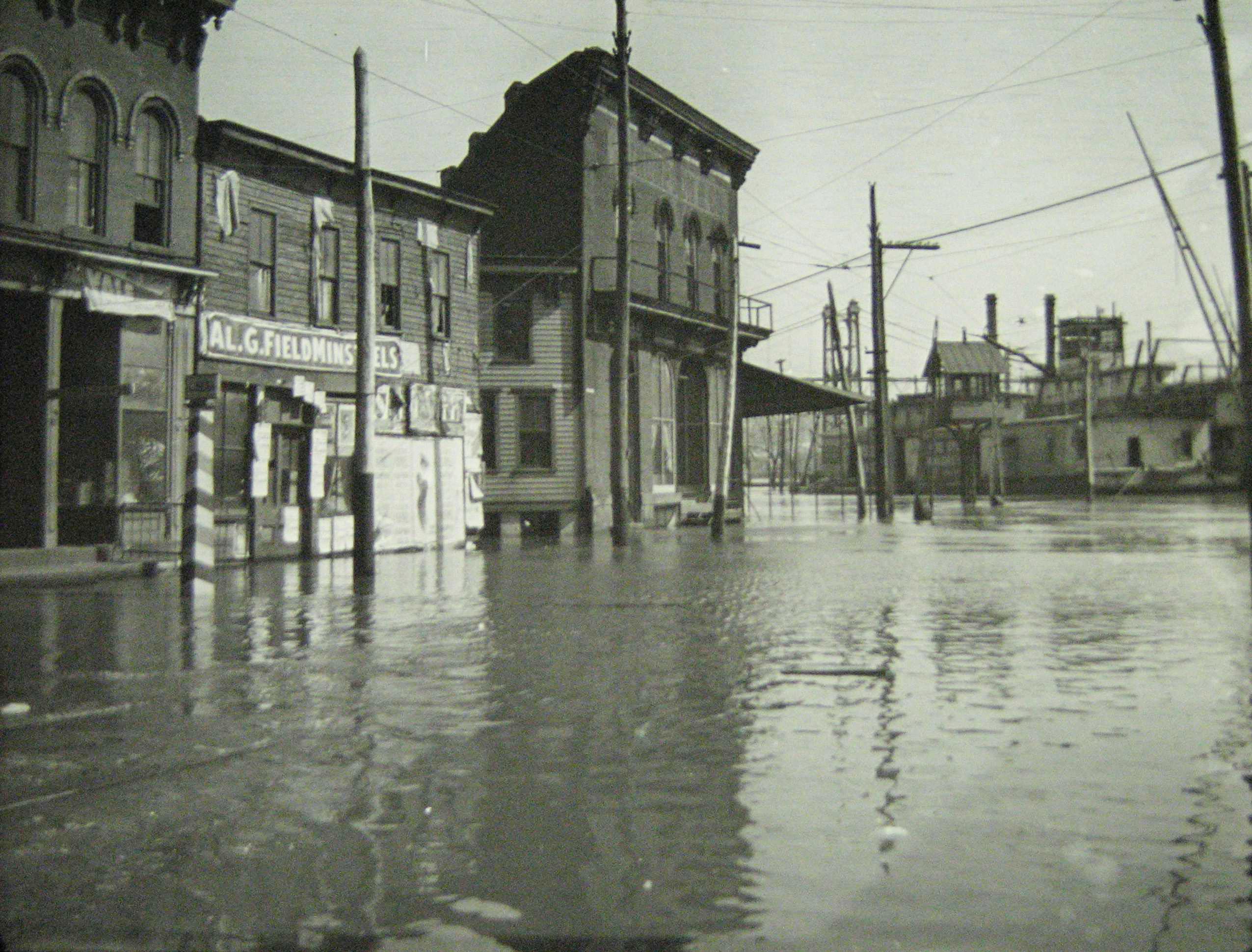 Dr. Birkett Magic Lantern class slide: Second and Water Street.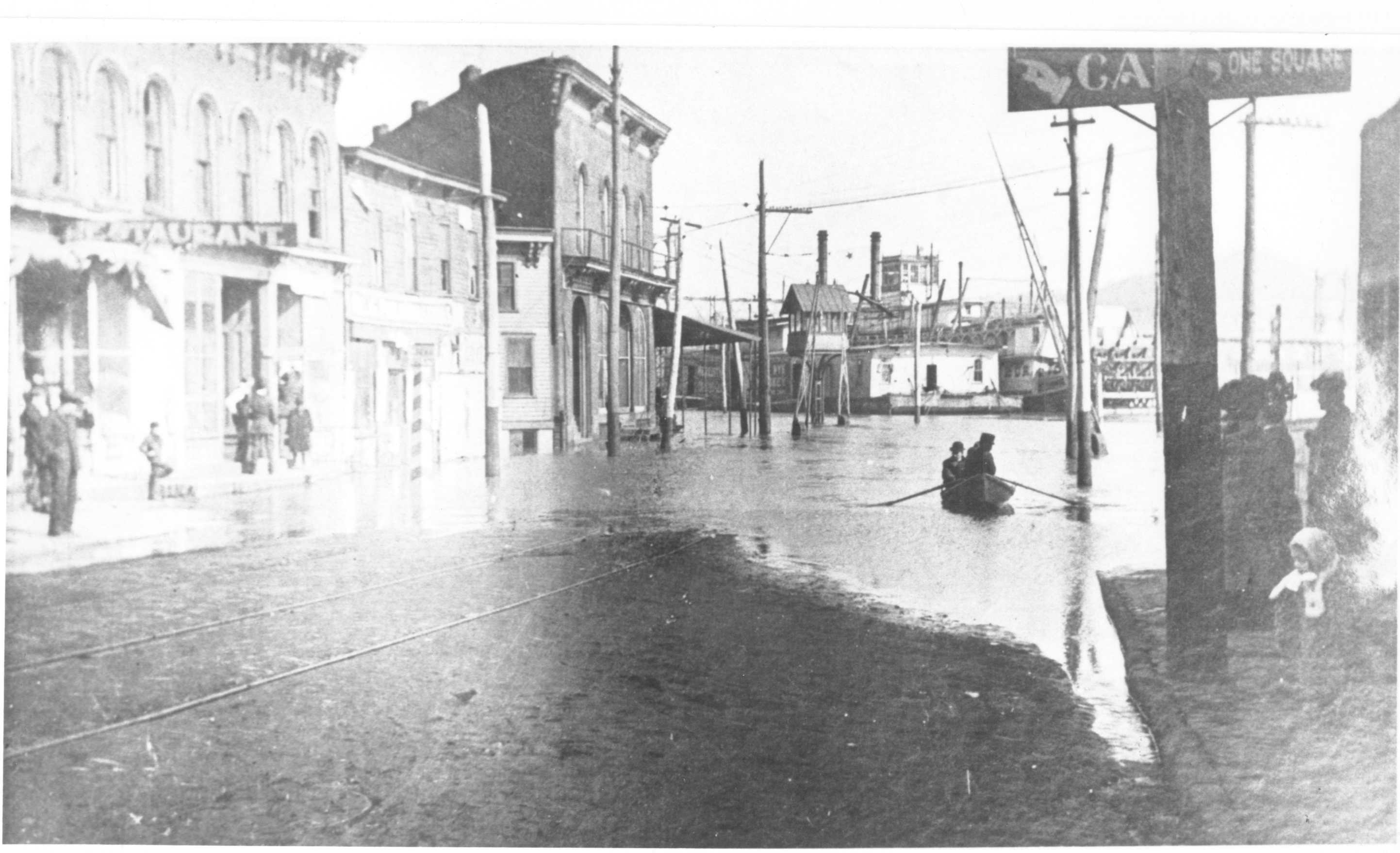 Second and Water Street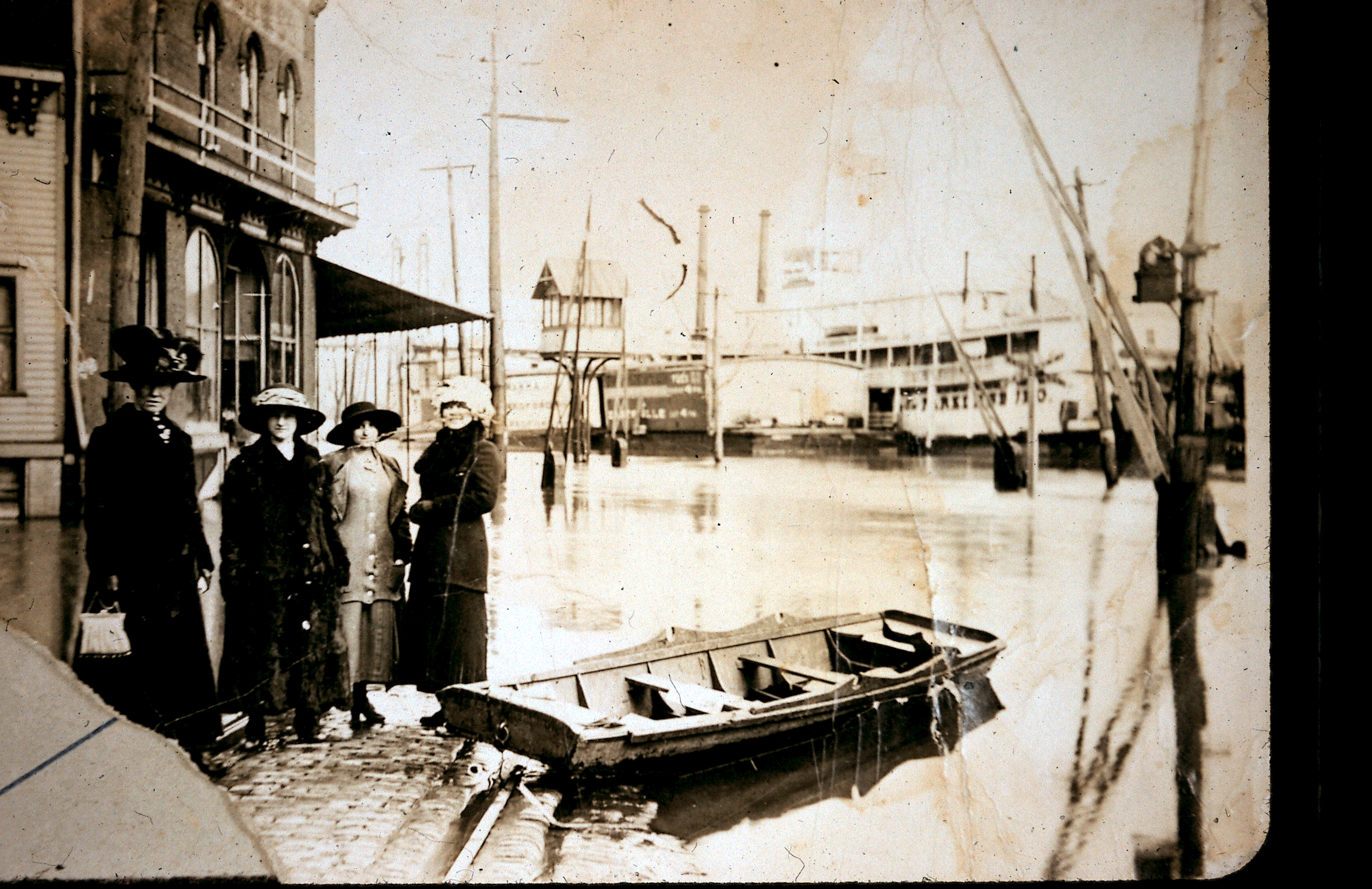 East end of Second Street. L to R Ms. Horglett, Ms. Hanes, Ms.Bucheit, Ms. Canes. Second St and Broadway 1913.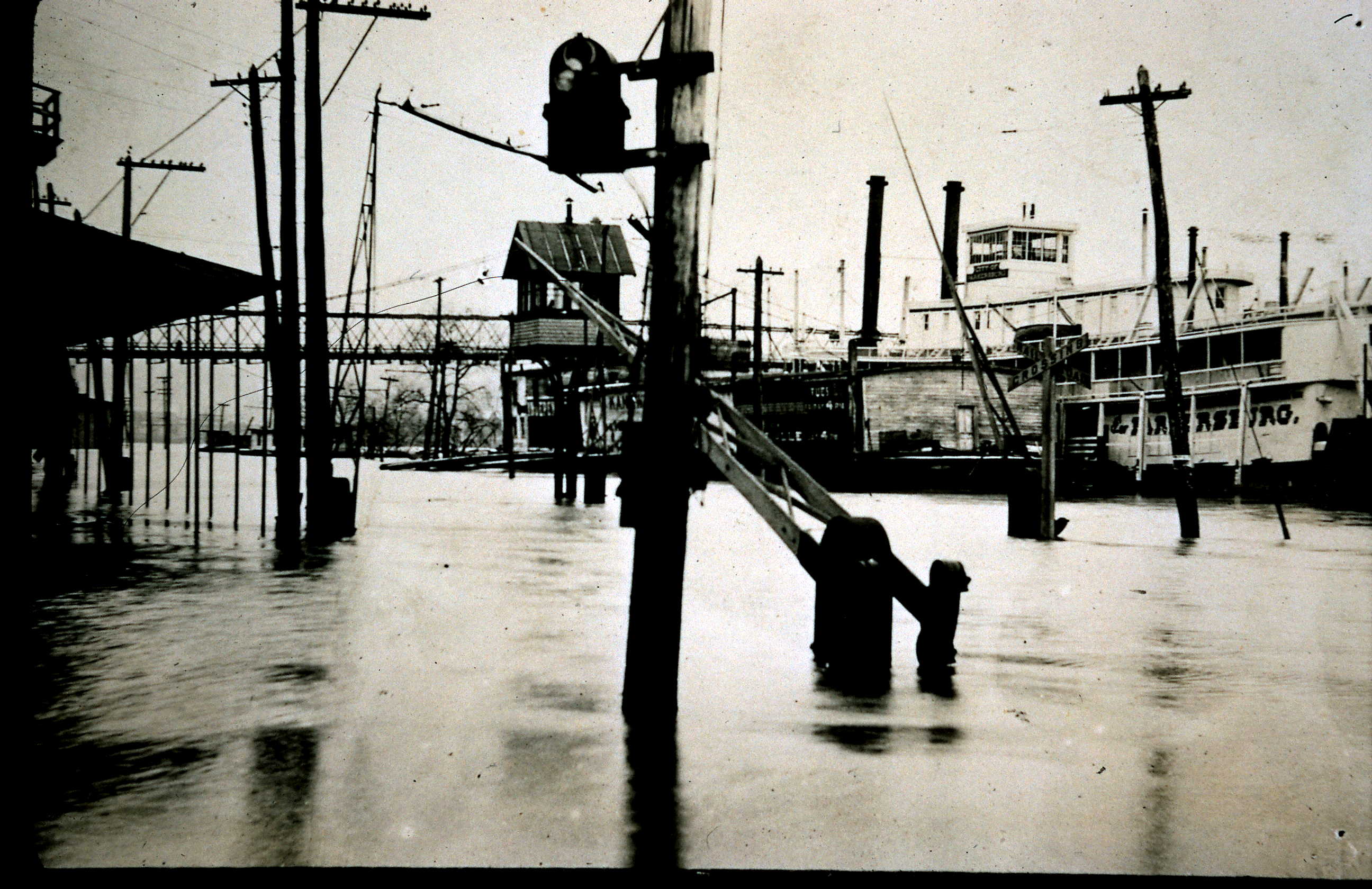 Railroad crossing at Second Street and Broadway. Chester Bridge in background, along with the railroad watchmen's tower.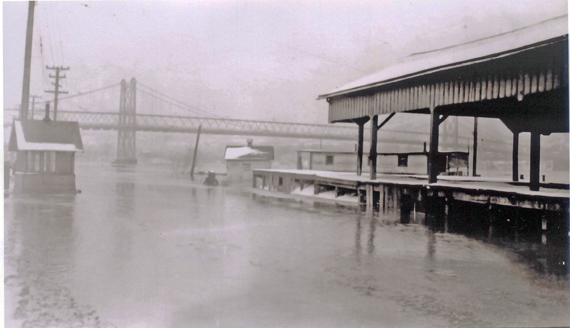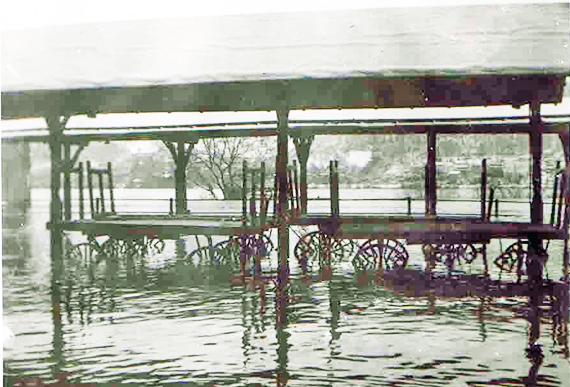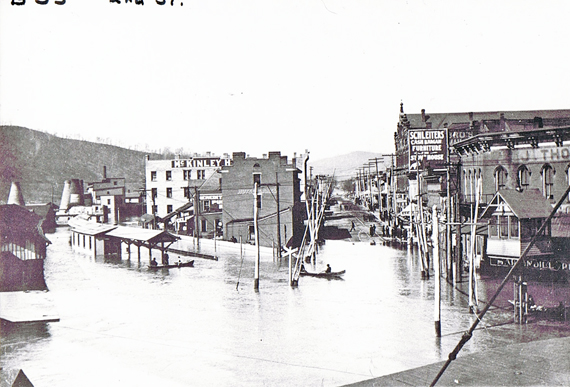 The Flood of 1907. Second street looking west and the river front along the railroad tracks. "first street" area.
---
1940's - 1950's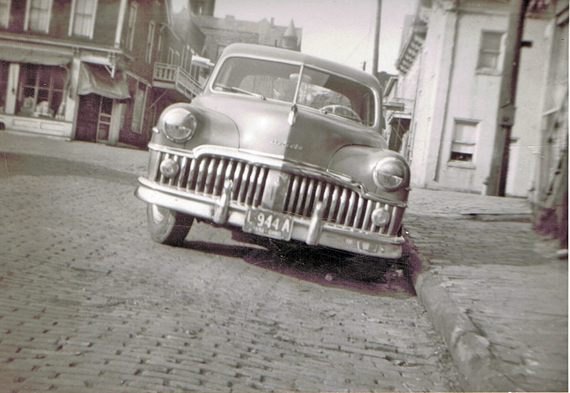 Old DeSoto - 1954 Lic. Plates. Hancock Store on left, Union & 2nd Street, Central School in upper left. Text and picture Courtesy Eddie Hedrick.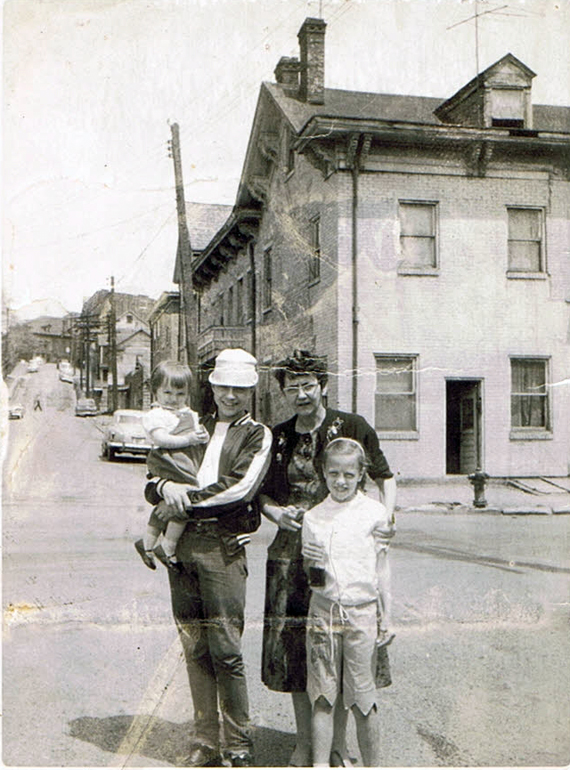 Standing on Union & 2nd. looking towrds Central Schoo; which would be upper left . Right to left: Terena Hedrick, Eddie Hedrick, Velma Freed (Grandmother), Gloria Herdick. (Around 1960?) Text and picture Courtesy Eddie Hedrick.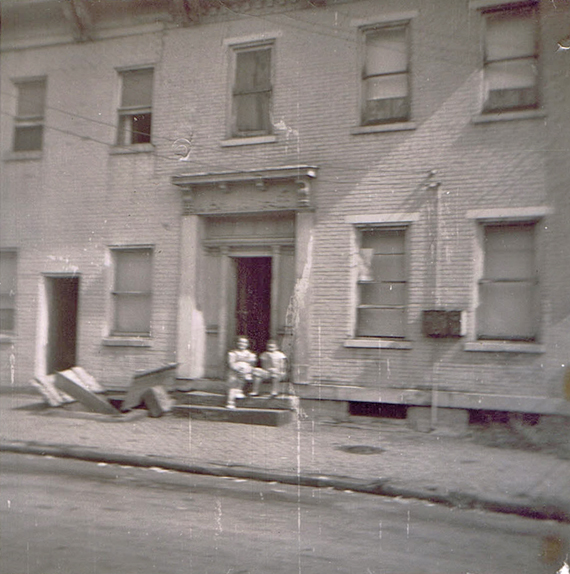 House on NE corner of 2nd and Union. Straight across form Manhattan Cafe. Text and picture Courtesy Eddie Hedrick. [This corner house used to be the Taylor Private Hospital and Training School for Nurses. Webmaster]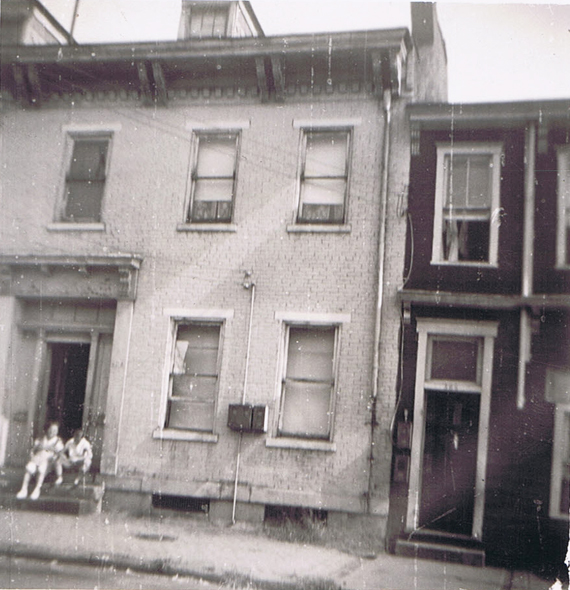 1954 the former Taylor Hospital. Picture courtesy of Eddie Hedrick.
In Limbo: 300 block East 2nd Street 2
---