Women and Military Service written by Joan Witt for a Women's History Month article for The Review in 1999.
Women have always wanted to help men during times of conflict. Even during the Revolutionary War there were reports of wives who traveled with their husbands and in some cases even fought along side of the men. Some remember the story of "Molly Pitcher during the War.
Locally the first instance of a woman helping during wartime was of a Mrs. Arter. Arter from Salem who served as a volunteer nurse during the Civil War. Shortly after the war, Miss Sue and Miss Kate McBeth of the Wellsville area worked with the Sanitary Commission in St. Louis. They helped with the wounded soldiers after the war. Later the women moved to northern Idaho where they worked with the Indians.
During the first World War, a few local women volunteered their services to help the men in uniform. Eva Maude Wilson, a native of Parkersburg, West Virginia lived at Sophia and Minerva Streets with her parents. She volunteered for the navy and served as a Yeoman (f). In some writings they were called Yeomanettes. During the War Eva was a supply officer in the submarine service. A freak accident occurred and Eva was severely injured, in fact she was listed as the most severely injured woman in the war. Several years after the war, she returned here for a visit with family members. By this time she was known as "Joy Hay, supposedly she received the nickname of "Joy" as she was always up beat and never complained.
Eva spent the rest of her life in the west actively working for veterans. She was a charter member of the Disabled American Veterans and served as a spokesperson for the group. She is buried in Ventura, California.
Two young ladies from Wellsville, felt the call to sail to England and serve with the British Red Cross. Both Sara and May McConnahie graduated from Nurses Training at East Liverpool City Hospital along with a third sister Jessie. Jessie remained here as an assistant Superintendent of the City Hospital while Sara and May sailed for England on April 15, 1916 They served in British Hospitals throughout the war. May married and remained in her native England. Sara returned to Wellsville and eventually married James Jackson. Her son Dr. Fraser Jackson was named for his uncle Dr. C. A. Fraser of Wellsville who married Jennie McConnahie.
Clarise Hulme, also a native of England and Frances Hayes from City Hospital volunteered in 1918 to serve as nurses. Both left here in October of 1918 and returned in the spring of 1919. Clarise returned here and again worked at City Hospital as a nurse. She passed away in 1958 and is buried in Riverview Cemetery. Nothing further is known of Miss Hayes at this time.
Jenny Perry of New Castle, Pennsylvania enlisted to serve with the United States Army in 1917. She first served at Walter Reed Hospital in Washington D. C. . She was assigned to the Medical Evacuation Hospital # 228 in France. While there, the hospital came under heavy attack. For her services along with the other nurses, she received the CROIX DE GUERRE with bronze Star. This is France's highest award. Jenny stayed in Europe and served with the Army of Occupation for seven months after the Armistice was signed.
When Jenny returned to this country, she began working for the American Sheet and Tin Company. Eventually she was transferred to Wellsville where she remained for the rest of her life. Jenny married Noah Calhoun and became a very active community leader. Jenny was extremely proud of her French Award and her charter membership in the American Legion. She also became a Life Member of the Legion. Jenny is well remembered with the Award at the High School in her name given annually to the outstanding female student. The State of Ohio honored her in 1953 during the Sesquicentennial Award and in the 1980's Jenny Perry Calhoun was elected to the Ohio State Women's Hall of Fame.
During the second World War many young women volunteered for service as nurses and in the newly developed branches of service - WAAC ( Women's Army Auxiliary Corps); WAVES - (Women Accepted for Volunteer Emergency Service); The SPARS ( Semper Paratus - Always Ready); and the Lady Marines. These branches gradually disbanded and women were accepted in the regular branches of the military and the reserve.
Nancy Huston was the highest ranking woman to serve in the Armed Forces from East Liverpool. She graduated from Miami University with a degree in Dietetics in 1942. She then became a member of the Women's Army Corps. She was stationed in many hospitals in this country before being sent to the Far East where she served in a large Medical Hospital in Assam, India. Later Nancy was able to complete her Masters Degree at Columbia University. She then had the opportunity to train new persons entering the military food service. Nancy retired after 28 years of service at the rank of Lt. Colonel from Madigan General Hospital in Tacoma Washington., At her retirement she was presented the Legion of Merit Award from the Government. Nancy Huston passed away just a few short years after retirement and is buried in Riverview Cemetery.
Susan Groglode Brauer, a Lady Marine during the war trained as a Physical Therapist after the war. She at one time taught Physical Education in East Liverpool and then at Hathaway Brown School for Girls in Cleveland. She also worked with the National Foundation for Infantile Paralysis in Atlantic City. Susan was the first female veteran to be buried in Riverview Cemetery in October of 1949.
Lt. Commander Mary Agnes Hester was a member of the Navy Nurse Corps and then served in the regular Navy from 1941 -1966 completing 25 years of Service.
Many other young women from the Tri State Area served during the war. The following is a list of those known to have served. This writer would be pleased to have persons correct or update the listing.
NURSING; Alice Ackley, Jean Arnold, Jessie Braden, Margaret Batcha, Vera Capper, Mary Annabelle Coulter, Lois Dimmerling, Delores Dye, Helen Hayes Edminston, Charlotte Ice, Mildred Katich, Rea Kessall, Charlotte Morgan Logston and Evelyn Prescott.
WAVES: Anna May Barrett, Harriet brown, Cecile Boyd, Bonnie Berfton Frozano, Ruth Freeze, Margaret Kennedy Zaft, Mary Lou Kinsey, Beatrice Naeser Boughner, Jane Tallman, Alta Foutts Wetzel.
SPARS: Isabella Heald Tozano, Mary Hoiff, Welker, Virginia Jackson Conklin, Nan Alice Miller, Marie Youst Graham.
MARINES: Ruth Bentley, Eileen Fenton, Marjorie Hartt Tucker, Phyllis Miller, Phyllis Moore, Katy McCullough, Mary Ramsey, Mary Ellen Smith, Betty Wolf Jackson.
ARMY Dorothy Berrisford, Ruth Deidrick Friedsam, Shirley Horner, Pauline Kauffman, Mary Grace Lunsford, Mary Elizabeth Lynn, Gail McKinnon,. Rowena Dean Marshall, Myrtle Shields, Dorothy Shields.
Margaret A. Painter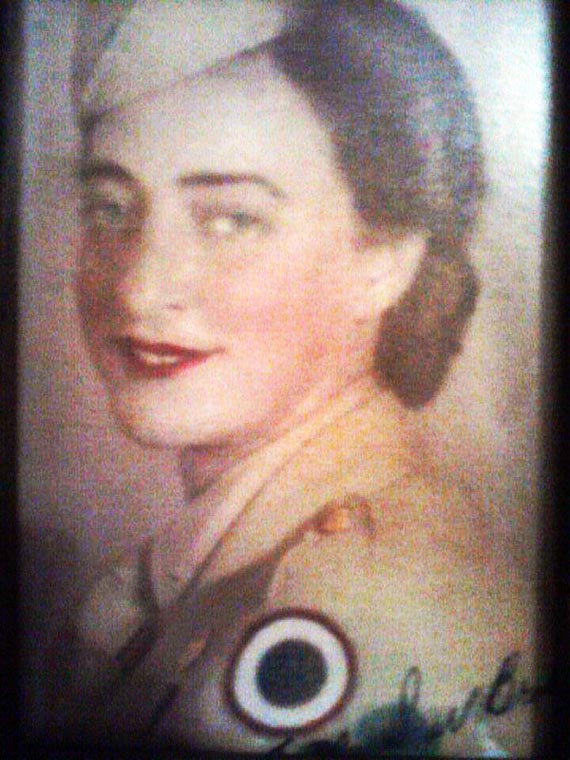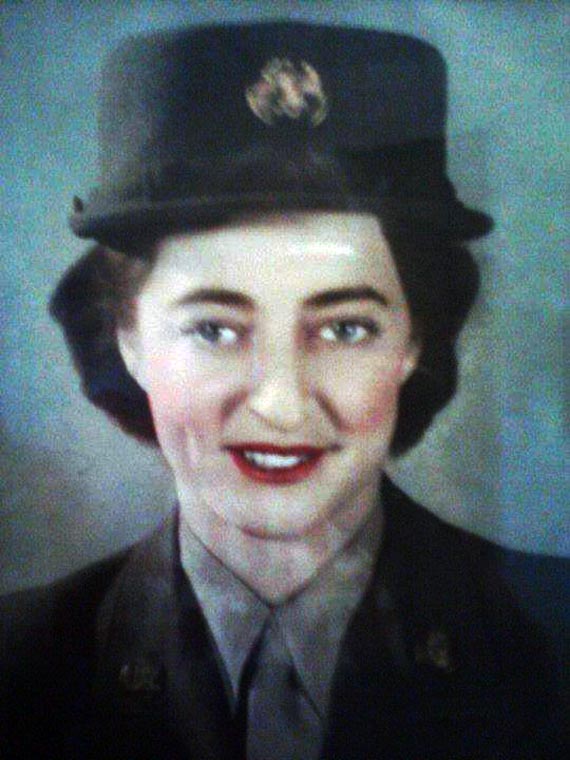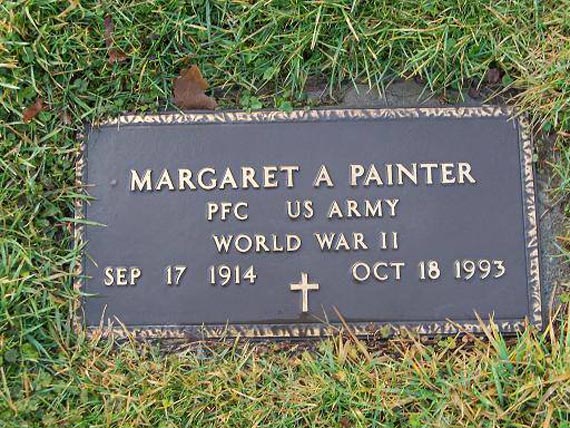 ---