East Liverpool Historical Society
Travelers Hotel 4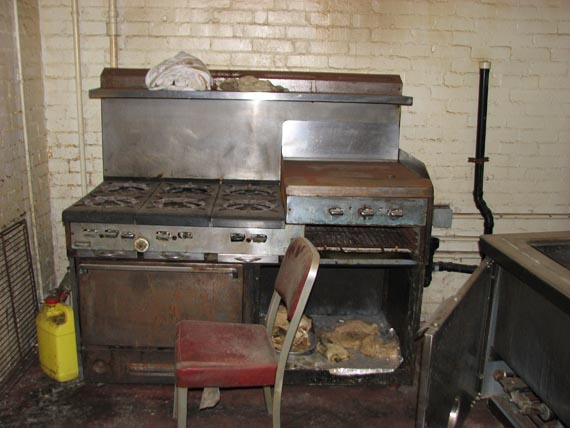 ---
BASEMENT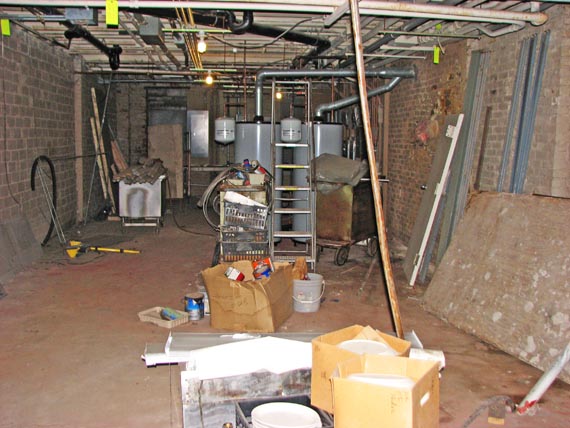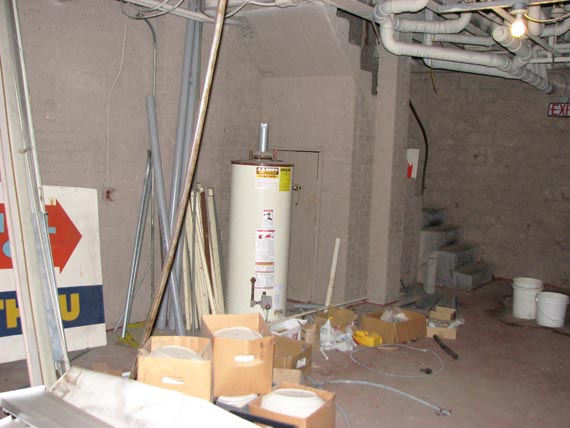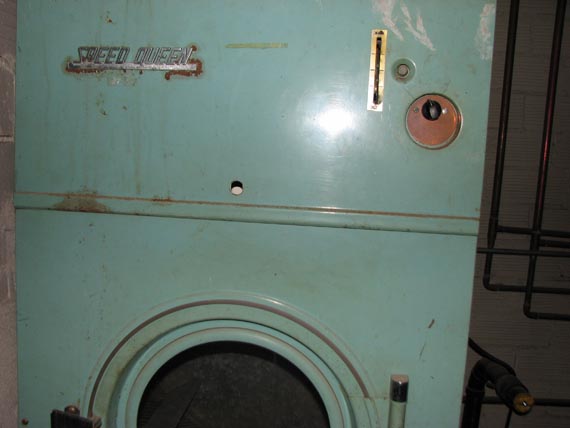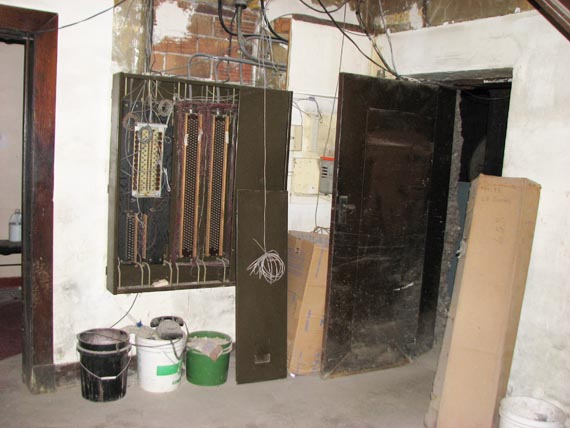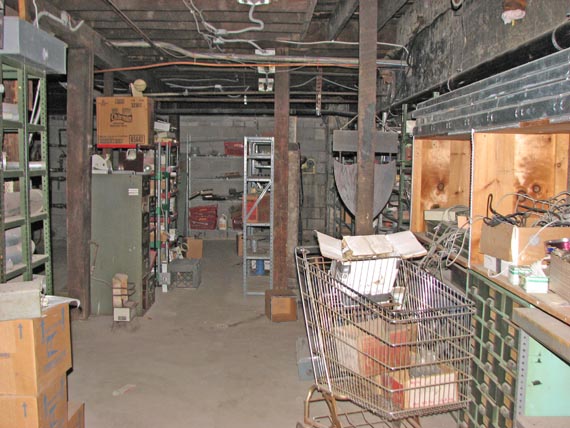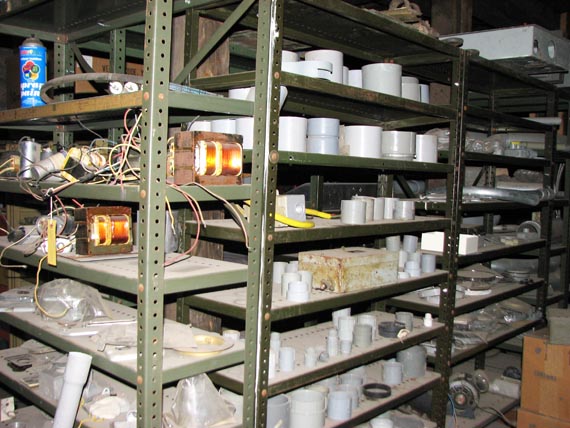 There have been stories about tunnels beneath the streets of East Liverpool that connected various building to make coal delivery easier, or for other reasons. One such story was of a tunnel that connected the Travelers Hotel with the Ceramic Theater allowing for performers and musicians to pass between the two buildings in privacy.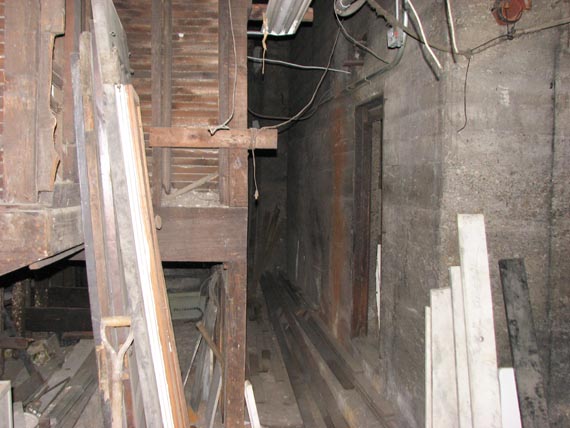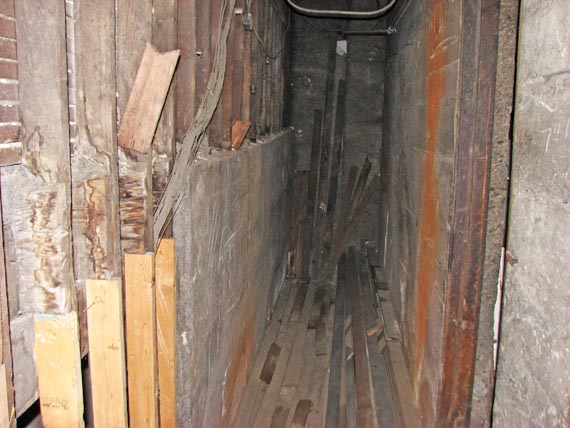 Evidence of a lack of any such tunnel. This would have been the only place such a tunnel could have been. It is pretty clear that wall is the original wall.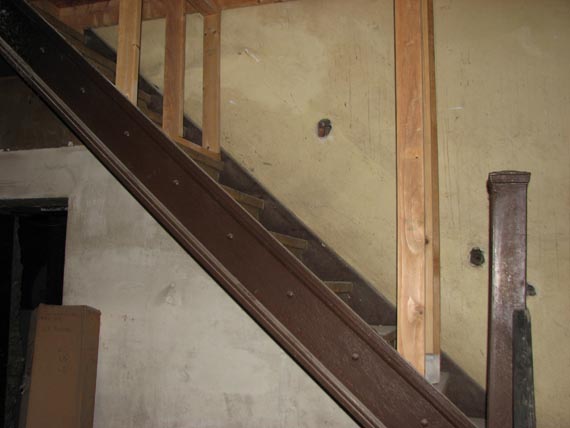 Moving back to the first floor, a better set of stairs.
---
The Landora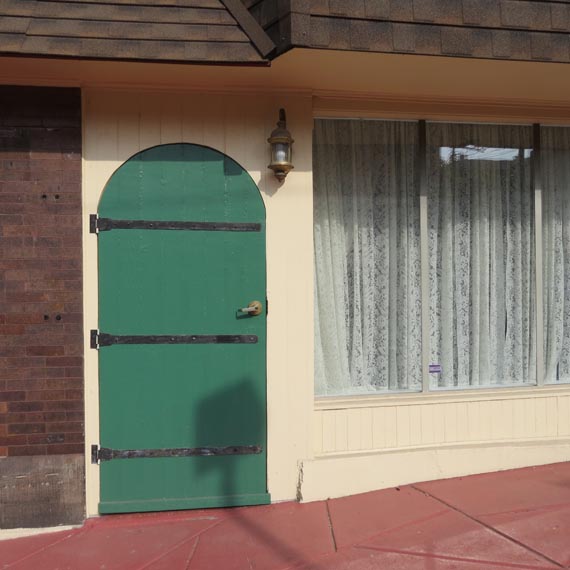 Outside entrance to The Landora. Picture taken May 21, 2013.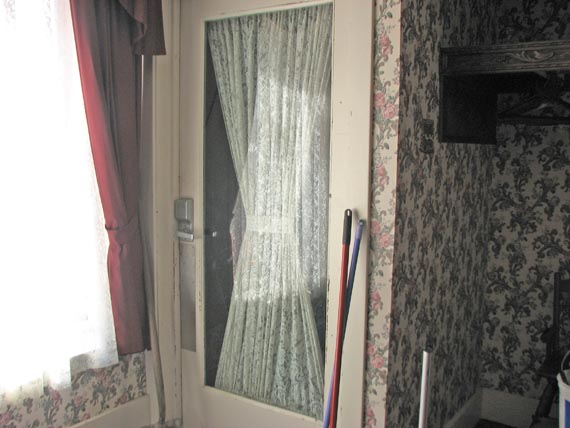 Inside entrance to The Landora. The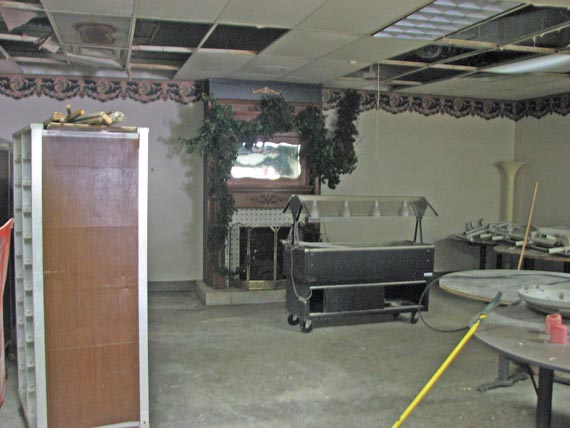 Back on the ground floor again on the back side of that floor there was another restaurant that carried the name of the original hotel. The Landora.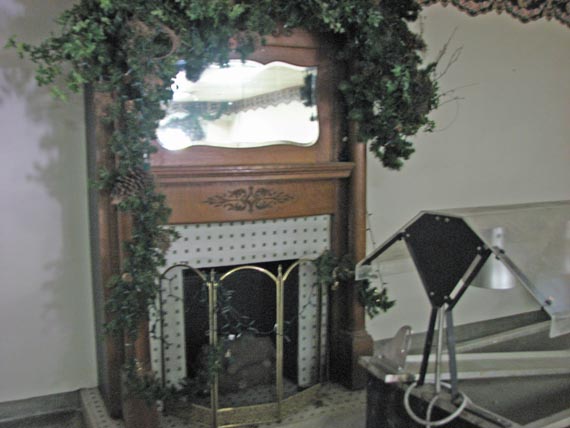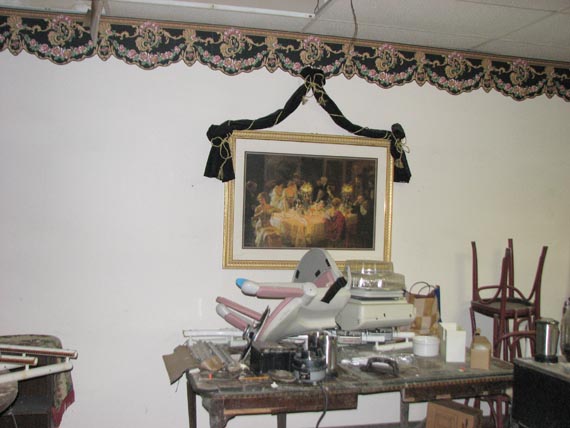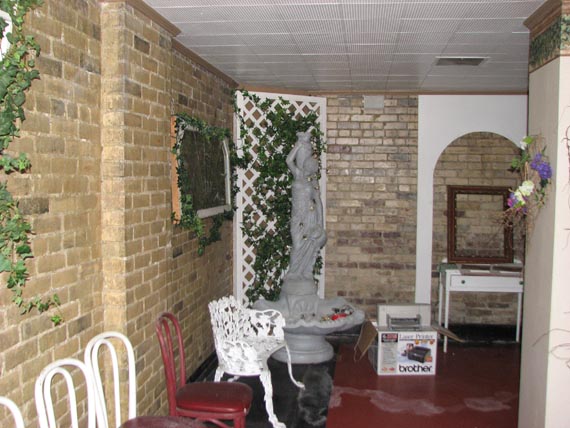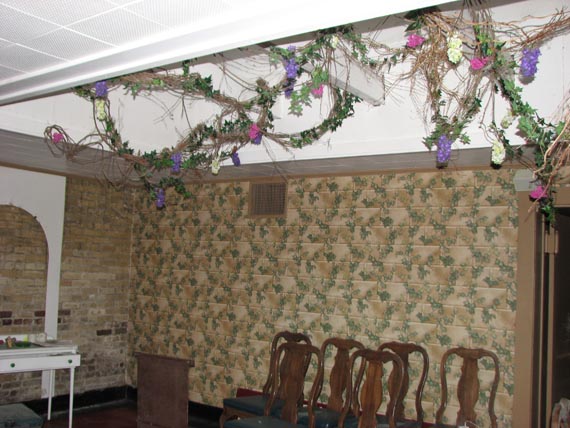 CONTINUE TO Travelers Hotel 5
---