East Liverpool Historical Society
The 2014 Historical Society Annual Dinner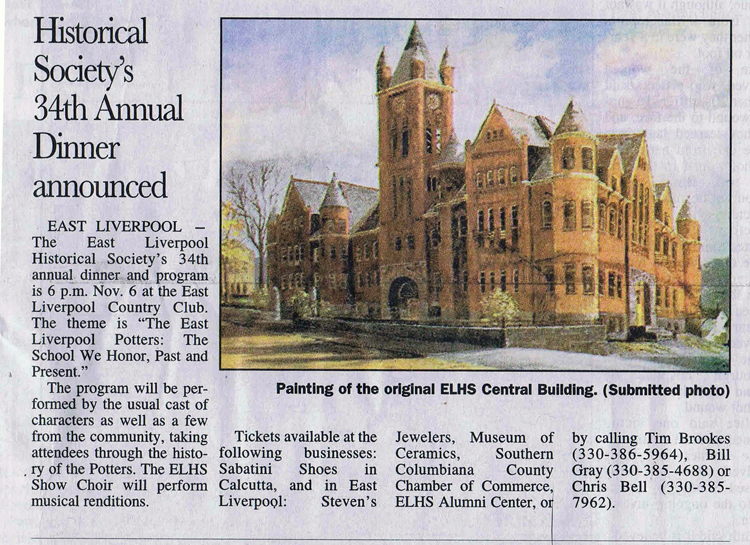 !00 years this month:
The "High School Building" was completed in 1914. It had 25 classrooms, an auditorium, a library, a gym in the basement and several offices. It served as part of the "High School complex until 1968.
A feature of the building was that offices and classrooms surrounded its core. That core consisted of two spaces. A gymnasium occupied the center of the basement floor and the center of the first floor. Directly above the gymnasium was the auditorium which occupied the second and third floors.
The above picture shows one of the fun characteristics of life at East Liverpool High School. The thrill of changing classes between three different buildings in any and all weather conditions with a very limited time period to do it in.
---