East Liverpool Historical Society
St. Stephens Protestant Episcopal Church 5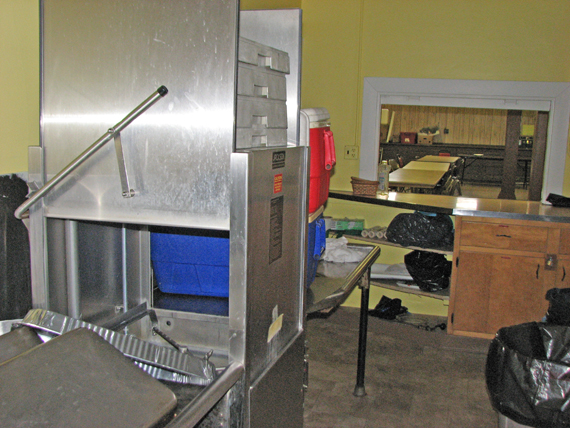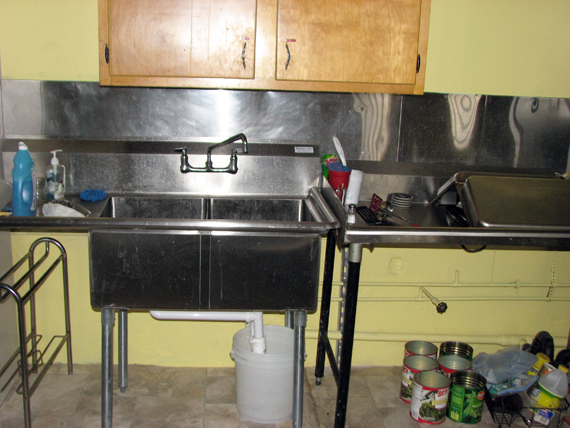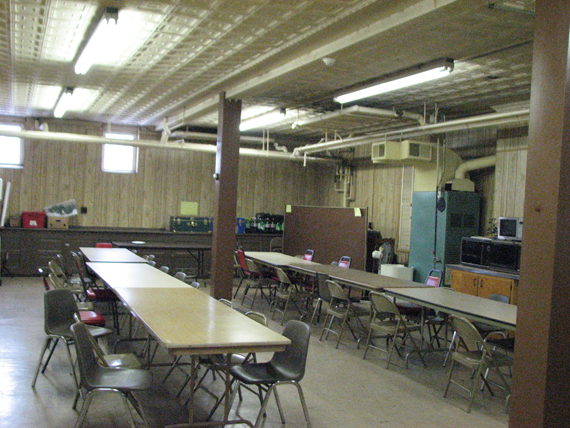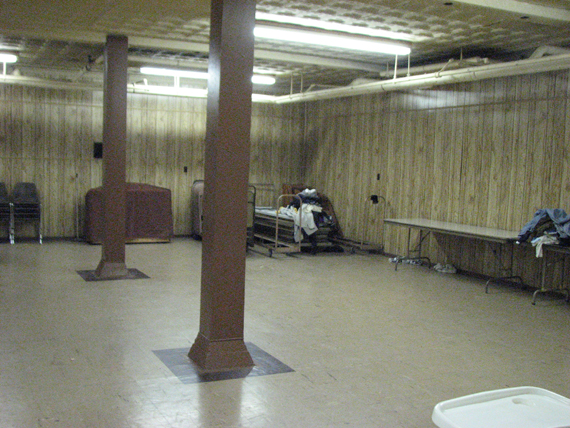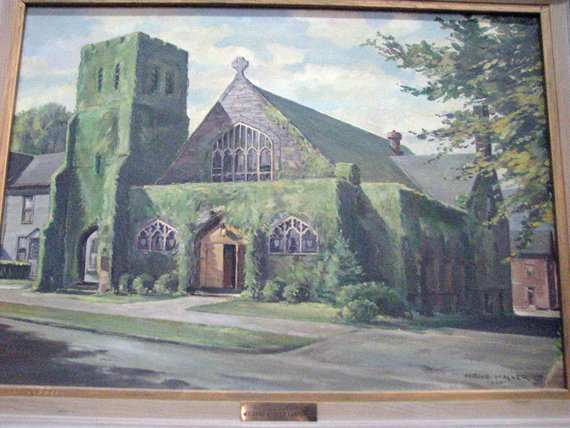 A nice painting of the church from a number of years ago. This may be a Hans Hacker painting.
We have returned to the door which we used to enter and begin this tour. It has been a delightful tour of a very beautiful chuch.
---
The Bell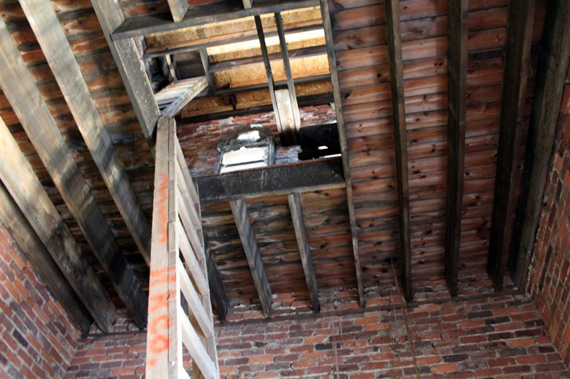 A former river boat bell it found a new home in the tower of this church. This and the following 5 pictures courtesy of Jeff Langdon.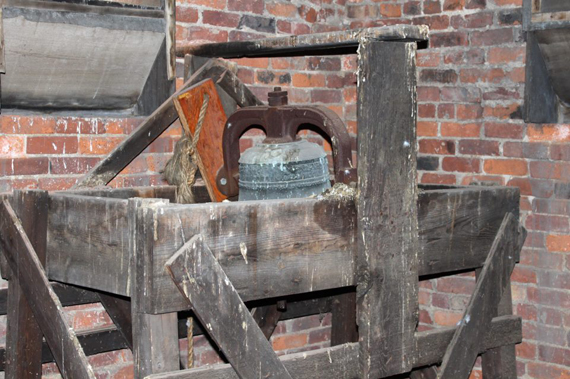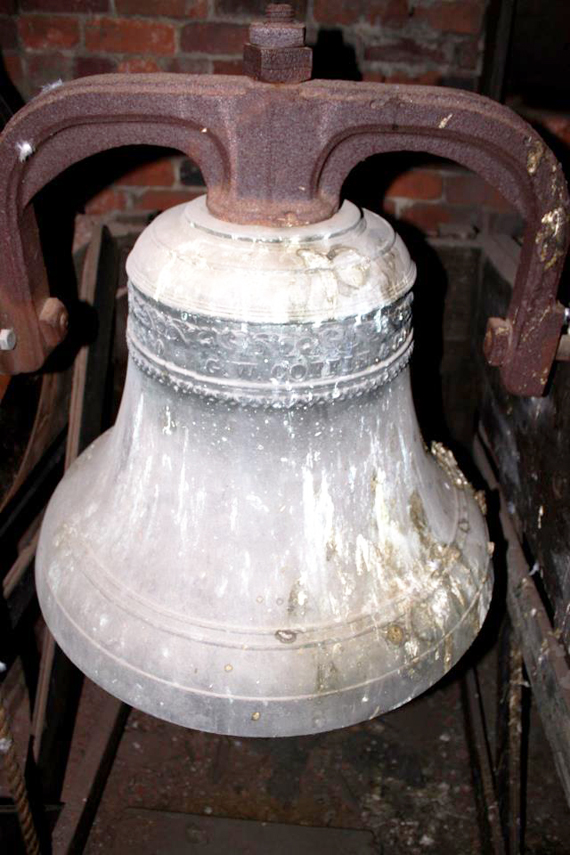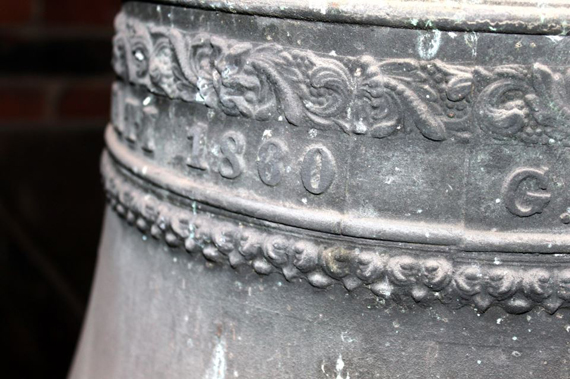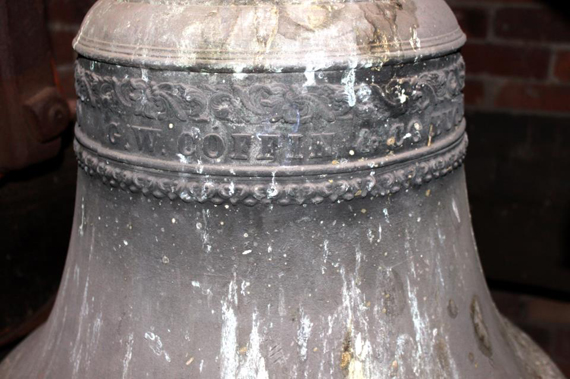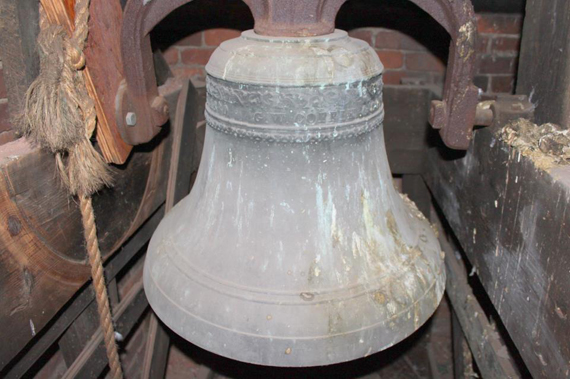 ---