East Liverpool Historical Society
St. Stephens Protestant Episcopal Church 2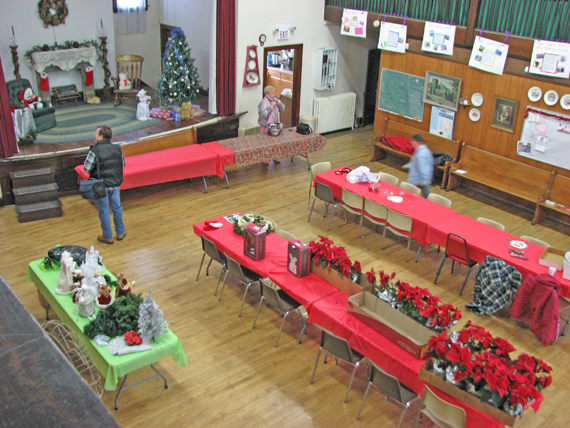 This and the next 3 pictures are all scenes from and on the east balcony.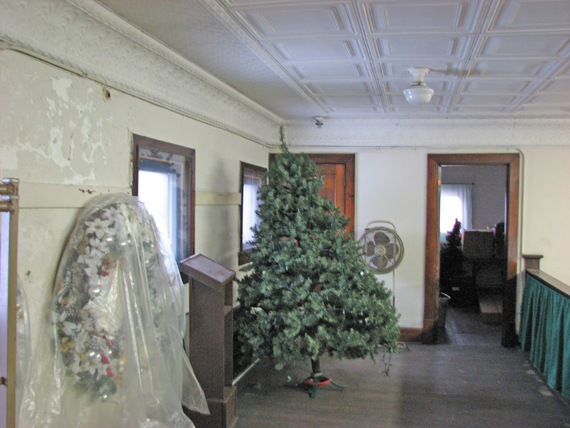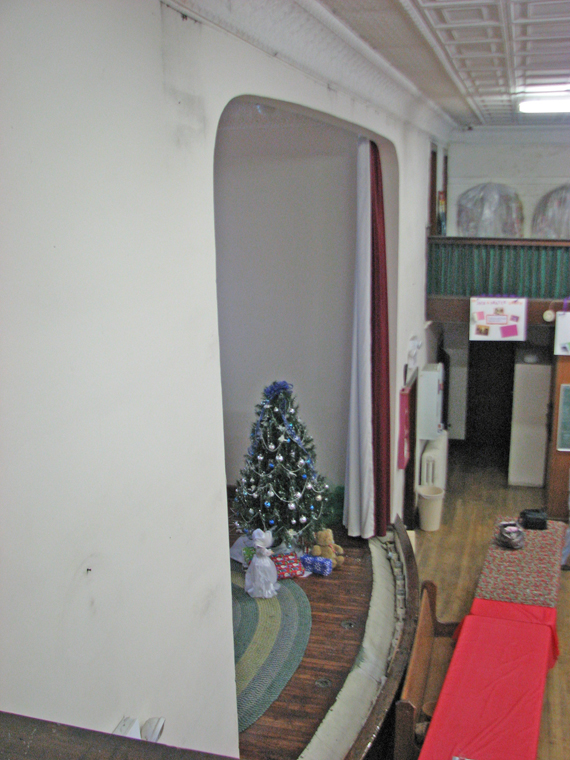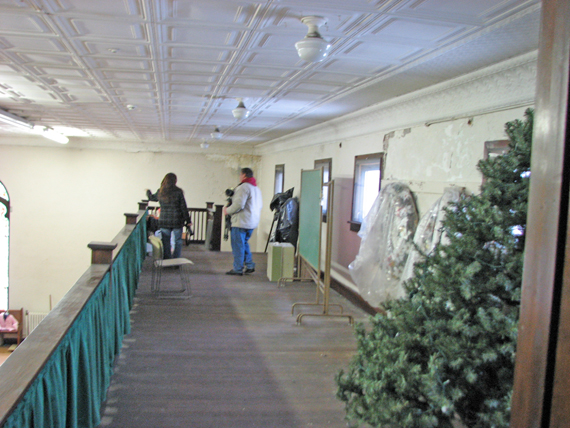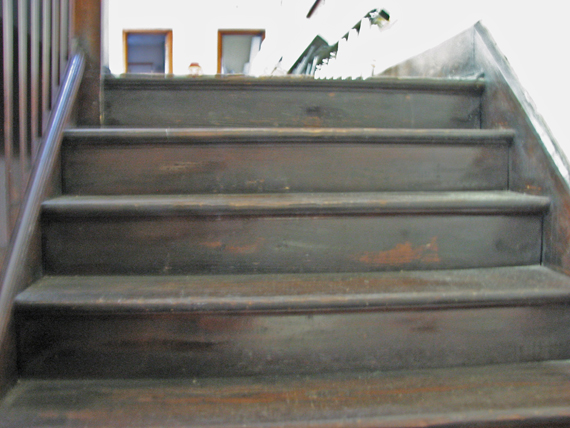 Stairs up to the west balcony.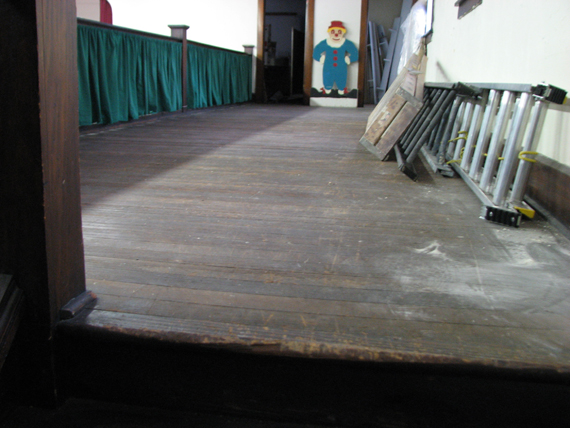 The west Balcony.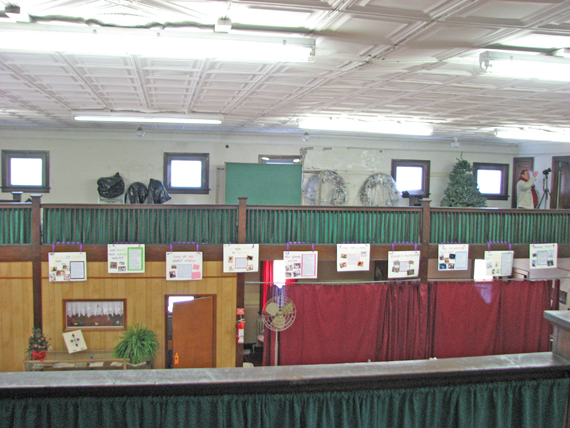 Looking across from west to east balconies.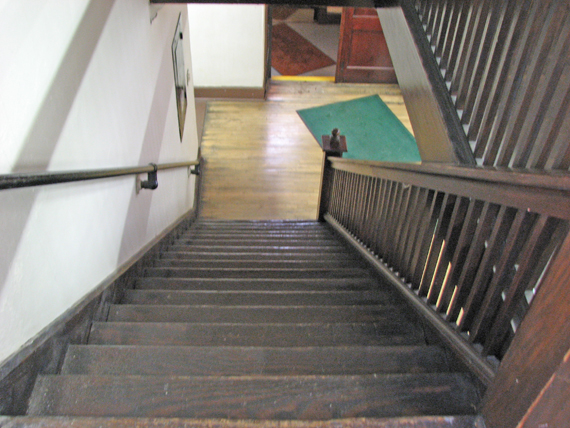 Looking down the steps from the west balcony. The hallway at the bottom to the left leads into the sanctuary.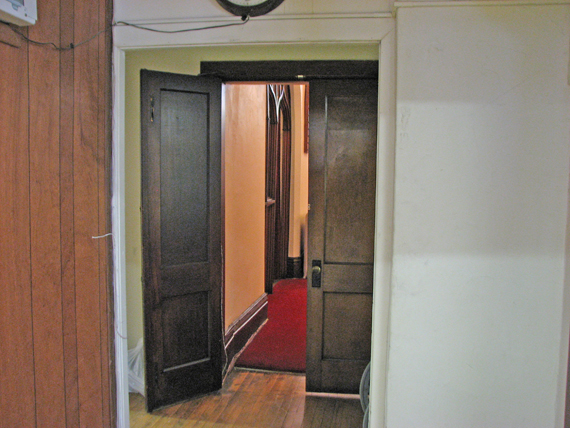 Looking down the hallway to the sanctuary.
Entering the sanctuary. Our first look. The west side of the space in front of us.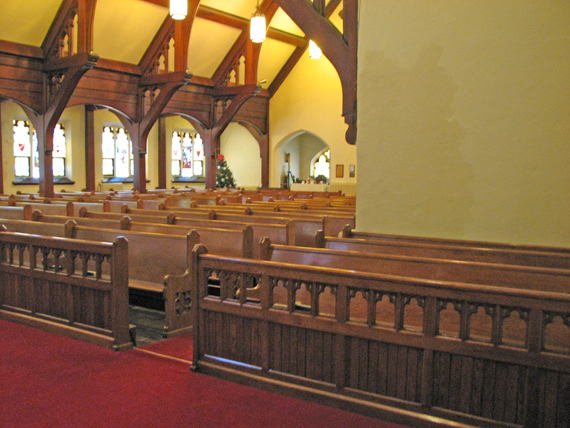 Slowly looking towards the front of the room.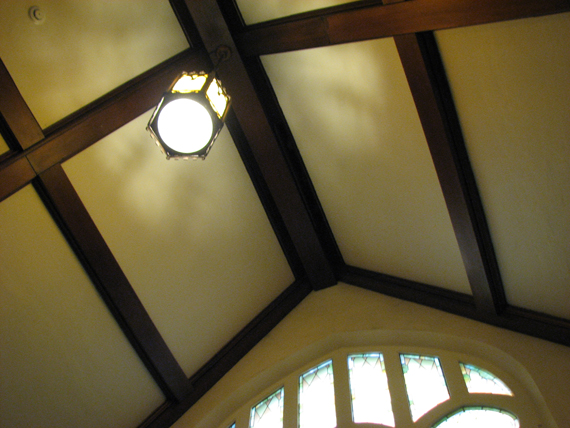 An amazing ceiling.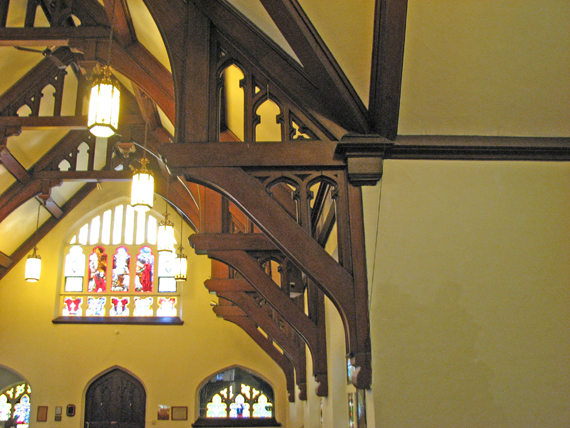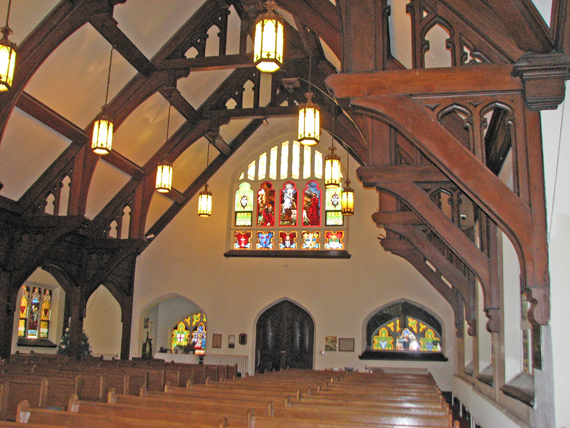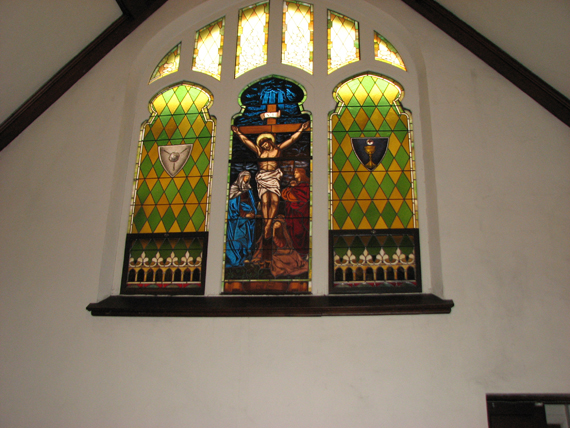 Second thought, an amazing and stunning space. This is the window at the front of the church.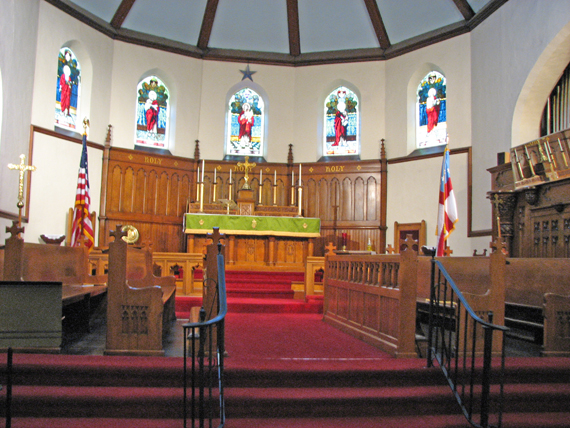 Looking towards the back of the building the "front" of the sanctuary. Equally impressive.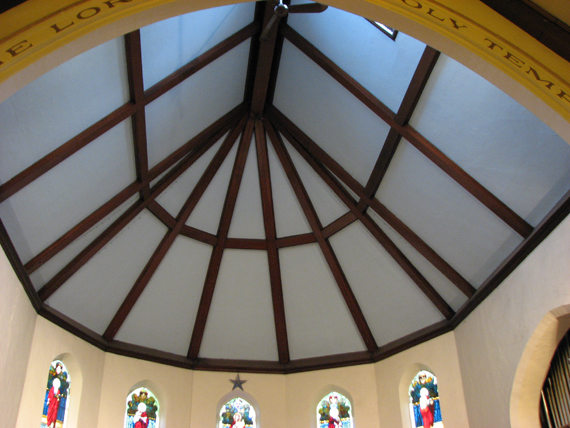 Let's just take it all in as we look around us.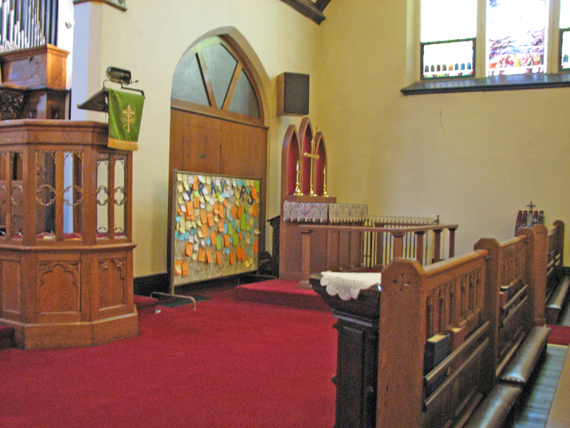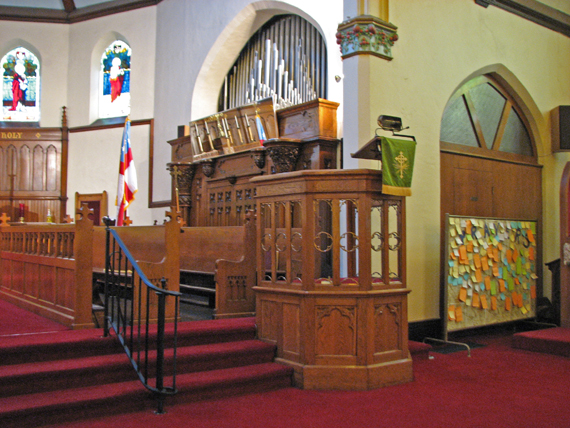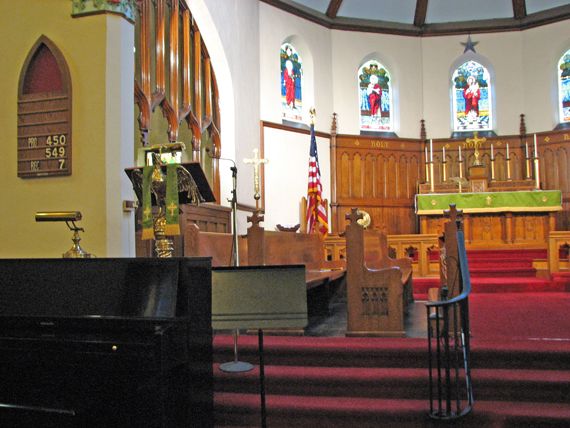 CONTINUE TO St. Stephens Protestant Episcopal Church 3
---