East Liverpool Historical Society
Sanborn 1903 ELO Fire Insurance Map Pages 1-3
What follows is a very unique set of maps. They were created by the Sanborn Fire Insurance Company. These maps exist for most, maybe all, communities that existed in the various dates at the time. This particular map is a map of East Liverpool, Ohio as it existed in 1903..
We will include a small tutorial to help explain how to use these maps and how to understand them here.
https://en.wikipedia.org/wiki/Sanborn_Maps
---
TUTORIAL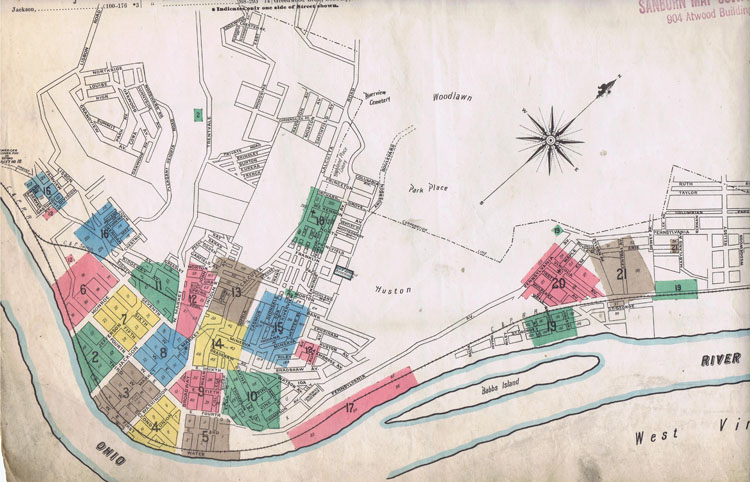 We want you to focus the blue box that has the 8 in it. That will be page 8 of this set of maps.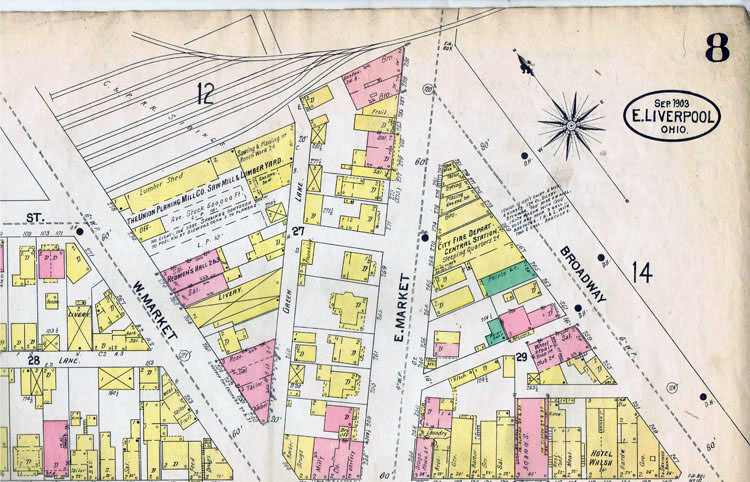 This particular map shows page 8, upper right portion of page 8. Because of the size of the scanner we have we had to make 6 overlapping scans for each of the 21 pages to include the entire 1903 Sanborn Fire Insurance Map. We "highlight" this particular scan (8.1 to show how to use these pictures to understand how to use the overall map. If you notice you see the 8 in the upper right hand corner. That indicates the map page. That will correspond to the blue box with the 8 in it in the downtown map. You will also see a 14 on the right hand side of the map and in the top left you will see a 12 as well. What thst means is, if you want to continue going in that direction you have to go to the page indicated there by the number to continue in that direction.
---
PAGE 1 INDEX PAGE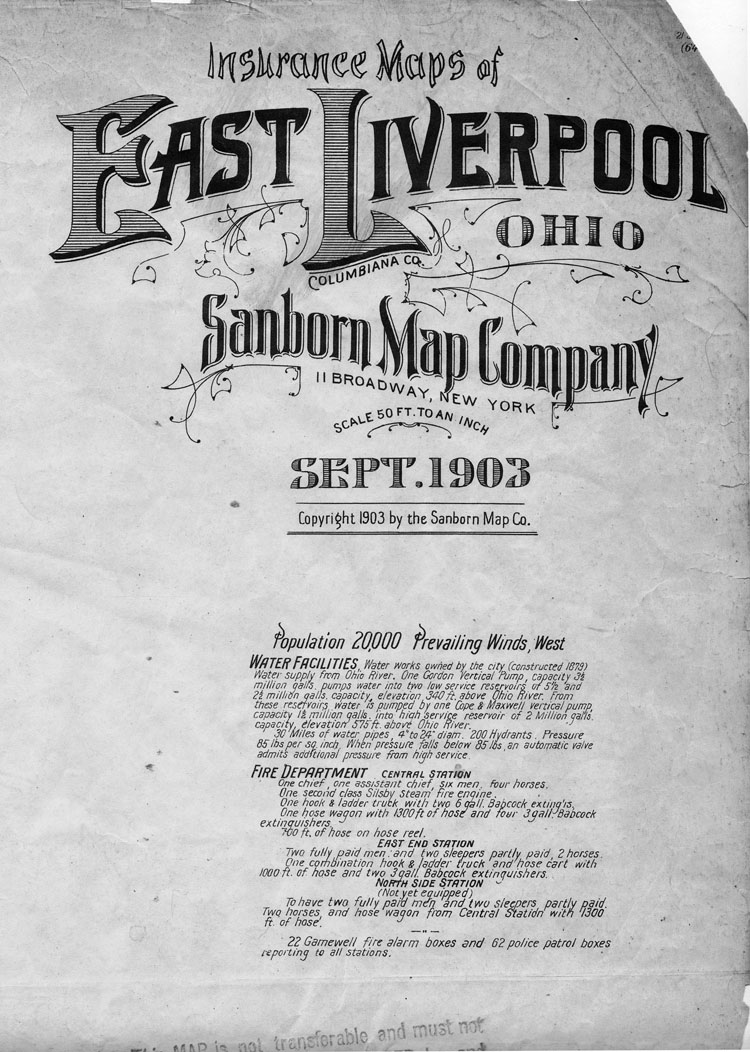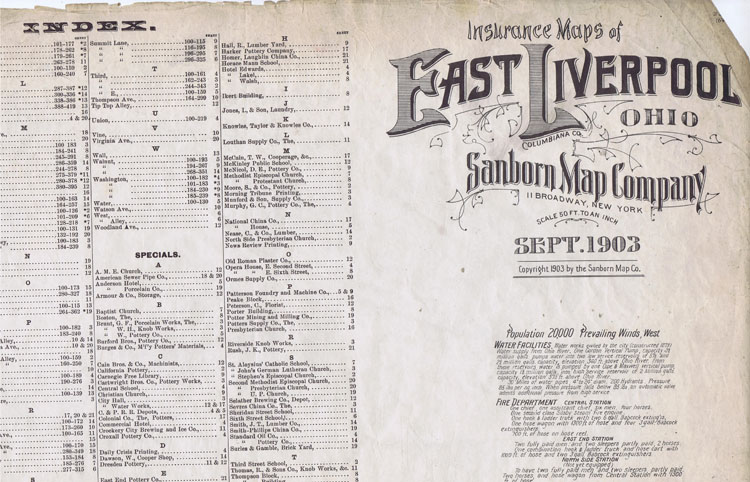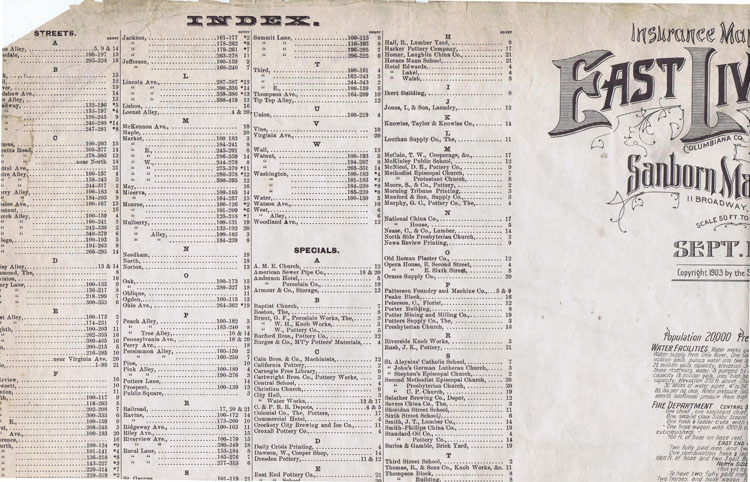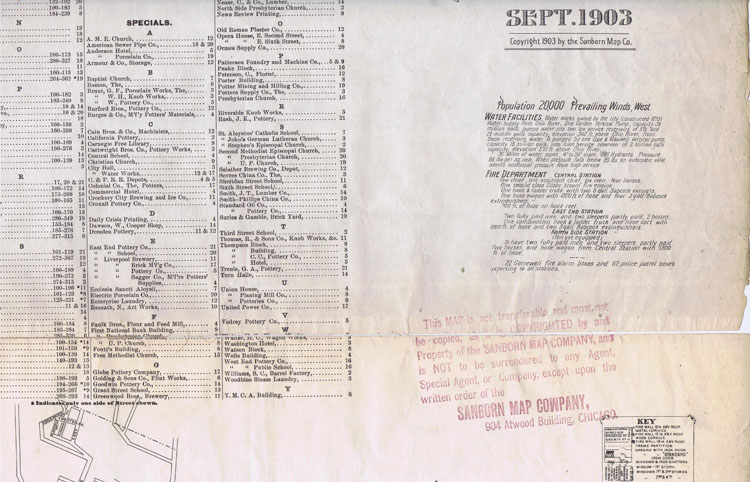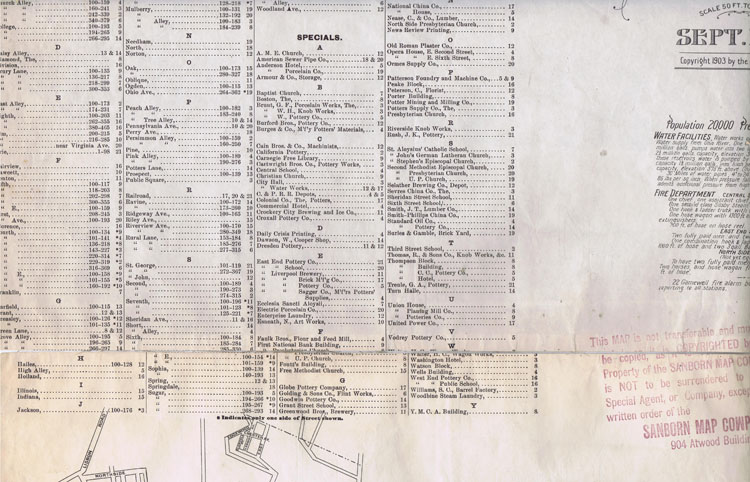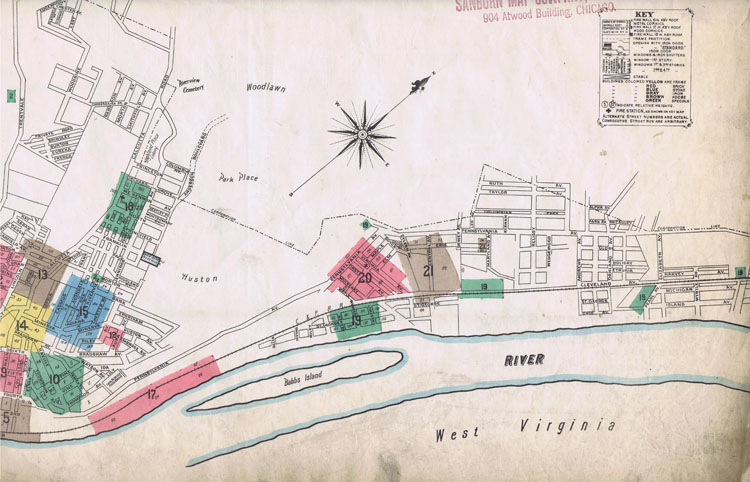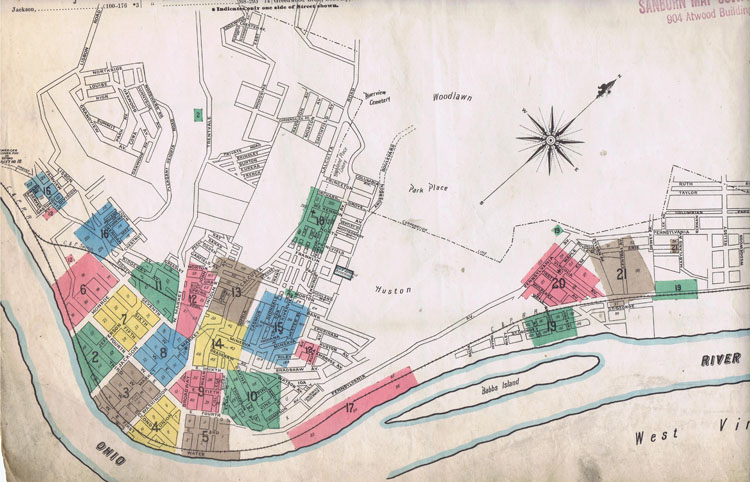 ---
PAGE 2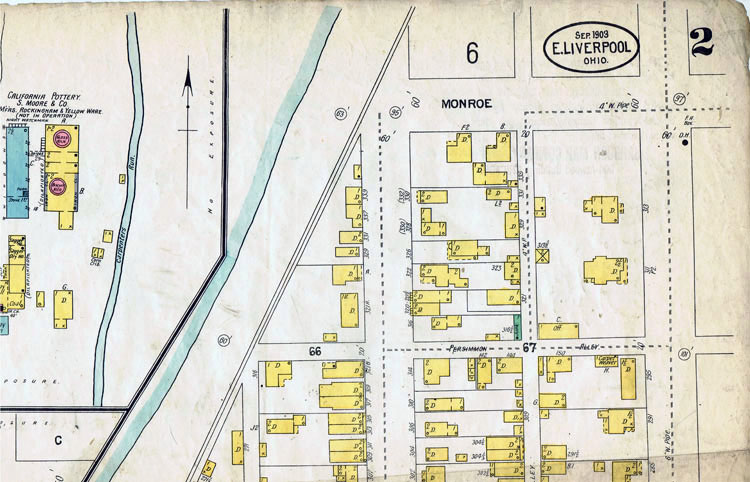 Upper right of page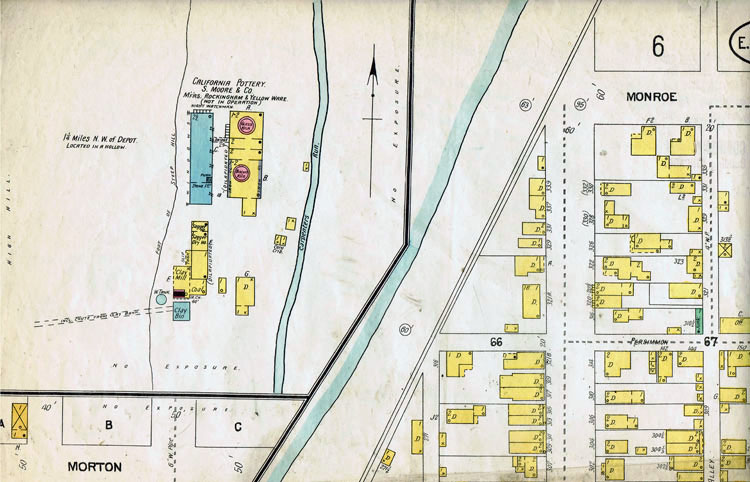 Upper left of page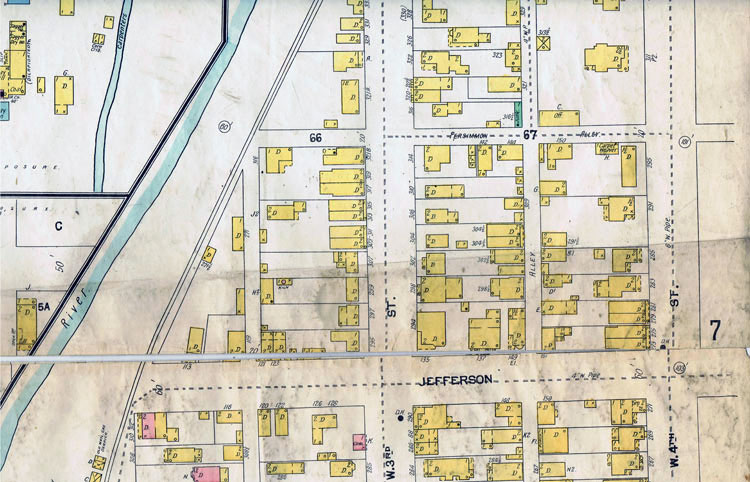 Middle right of page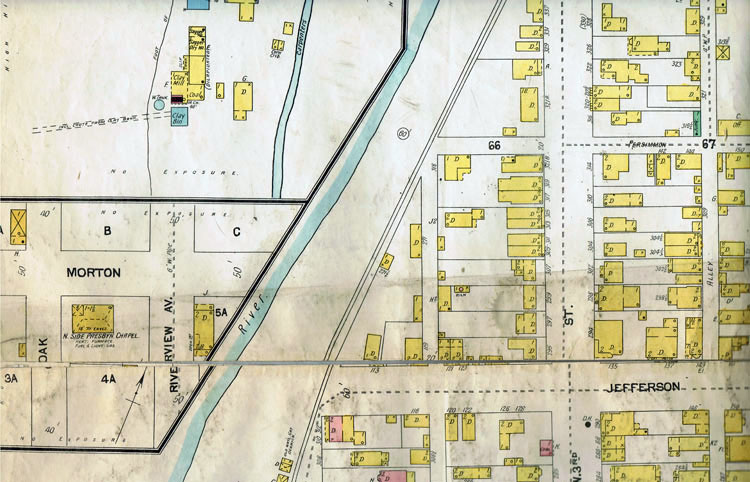 Middle left of page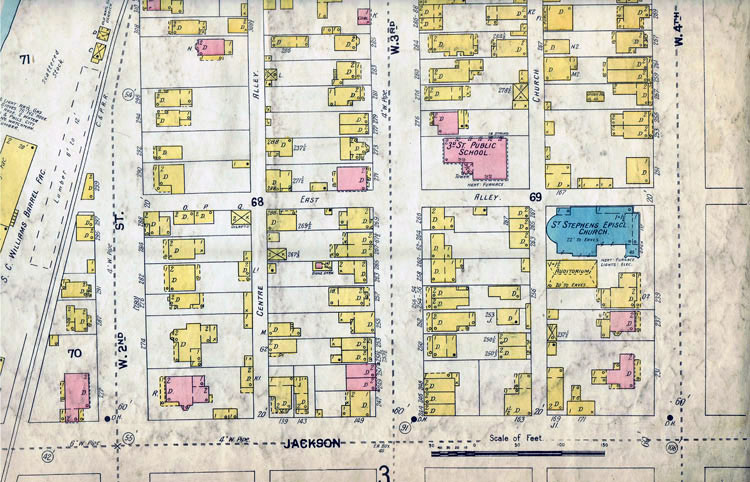 Lower right of page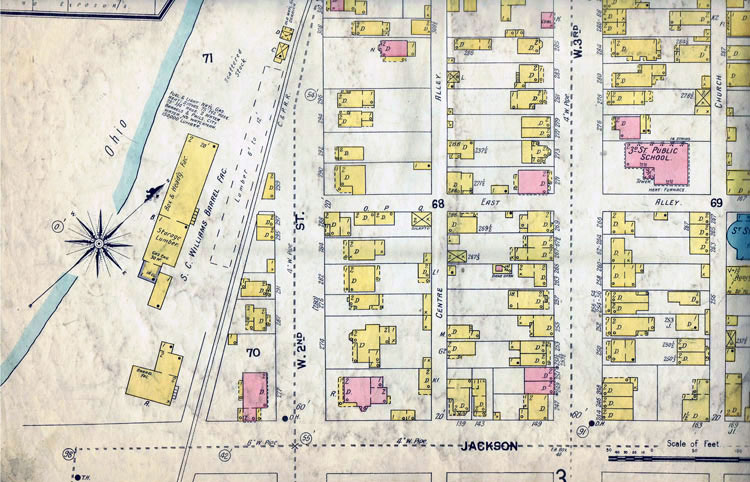 lower left of page
---
PAGE 3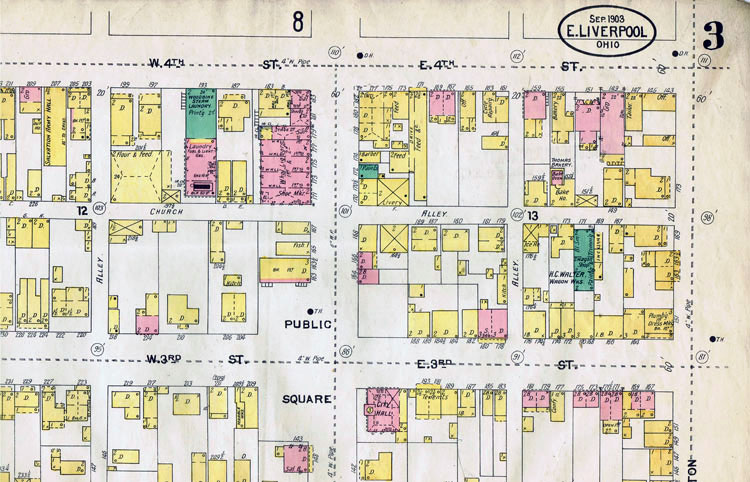 Upper right of page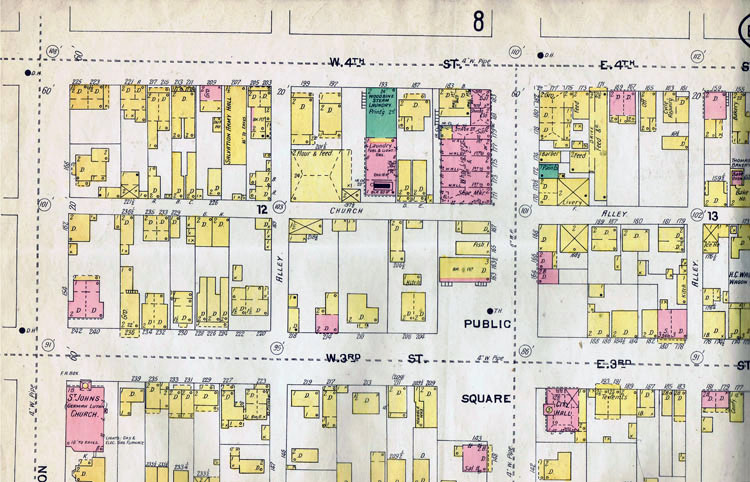 Upper left of page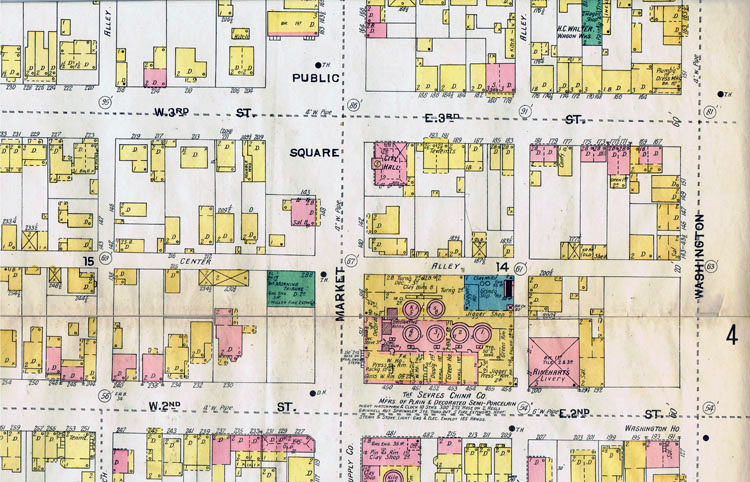 Middle right of page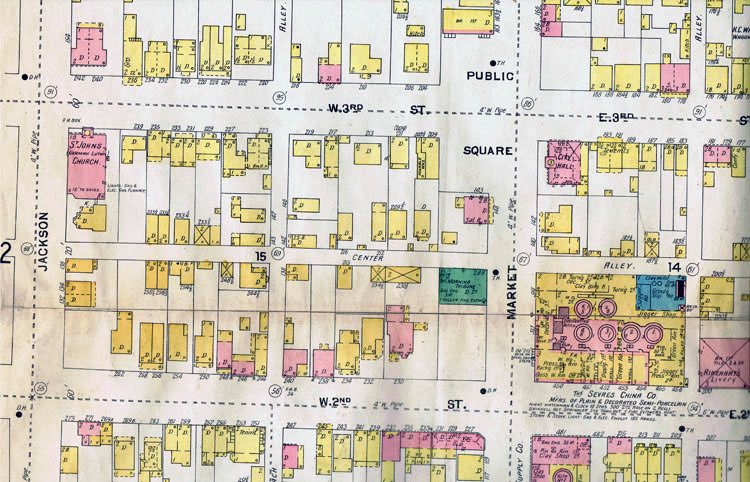 Middle left of page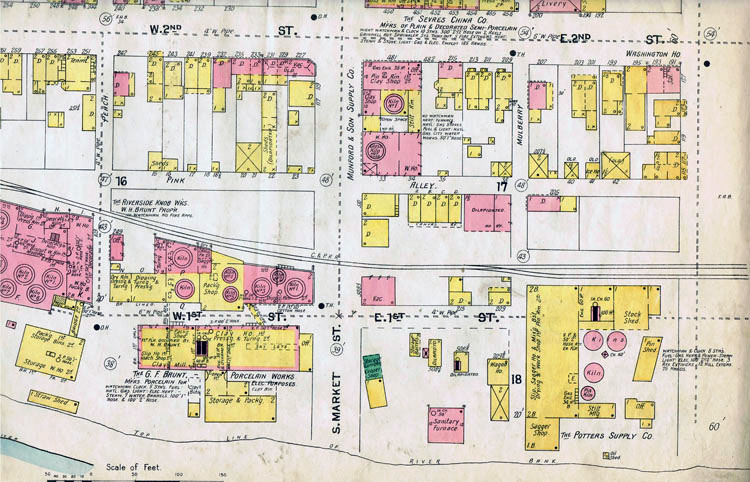 Lower right of page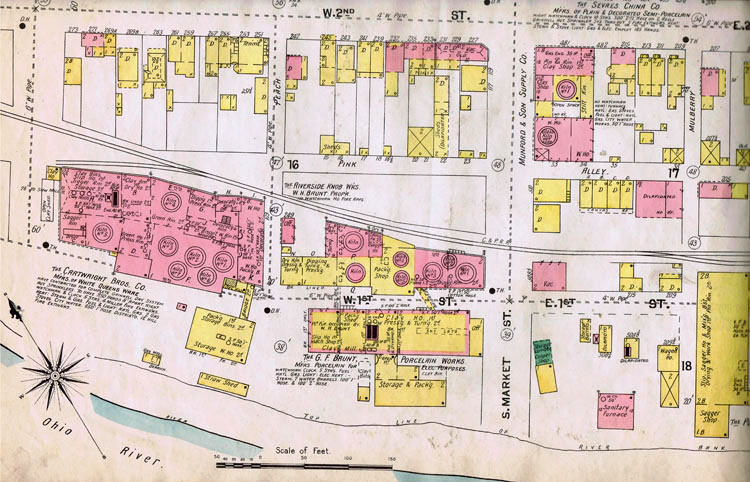 lower left of page
CONTINUE ON TO Sanborn 1903 ELO Fire Insurance Map Pages 4-6
---