Rock Springs Park 1954
Pictures from the Frank Dawson colletion.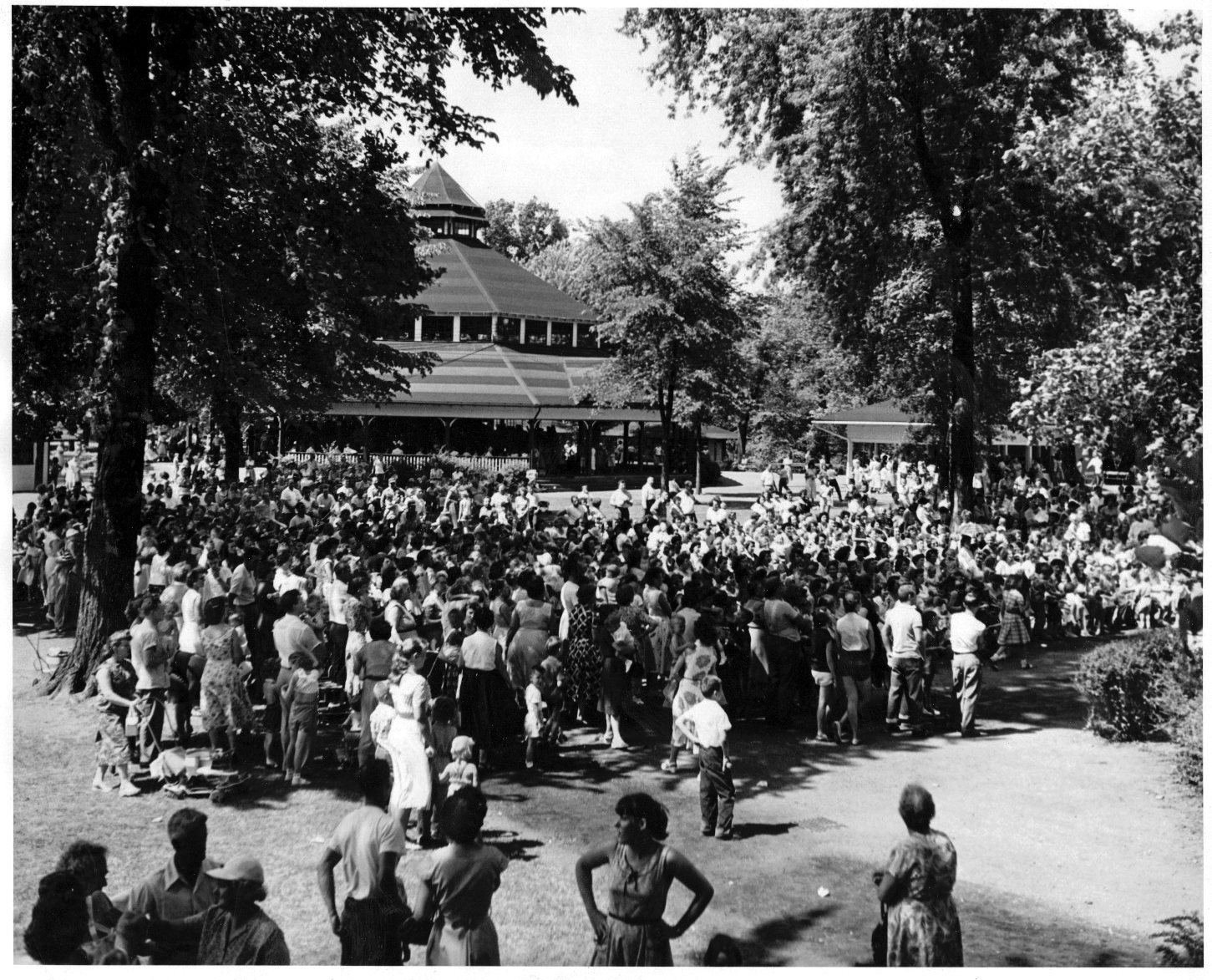 Annual Community Picnic. 1954.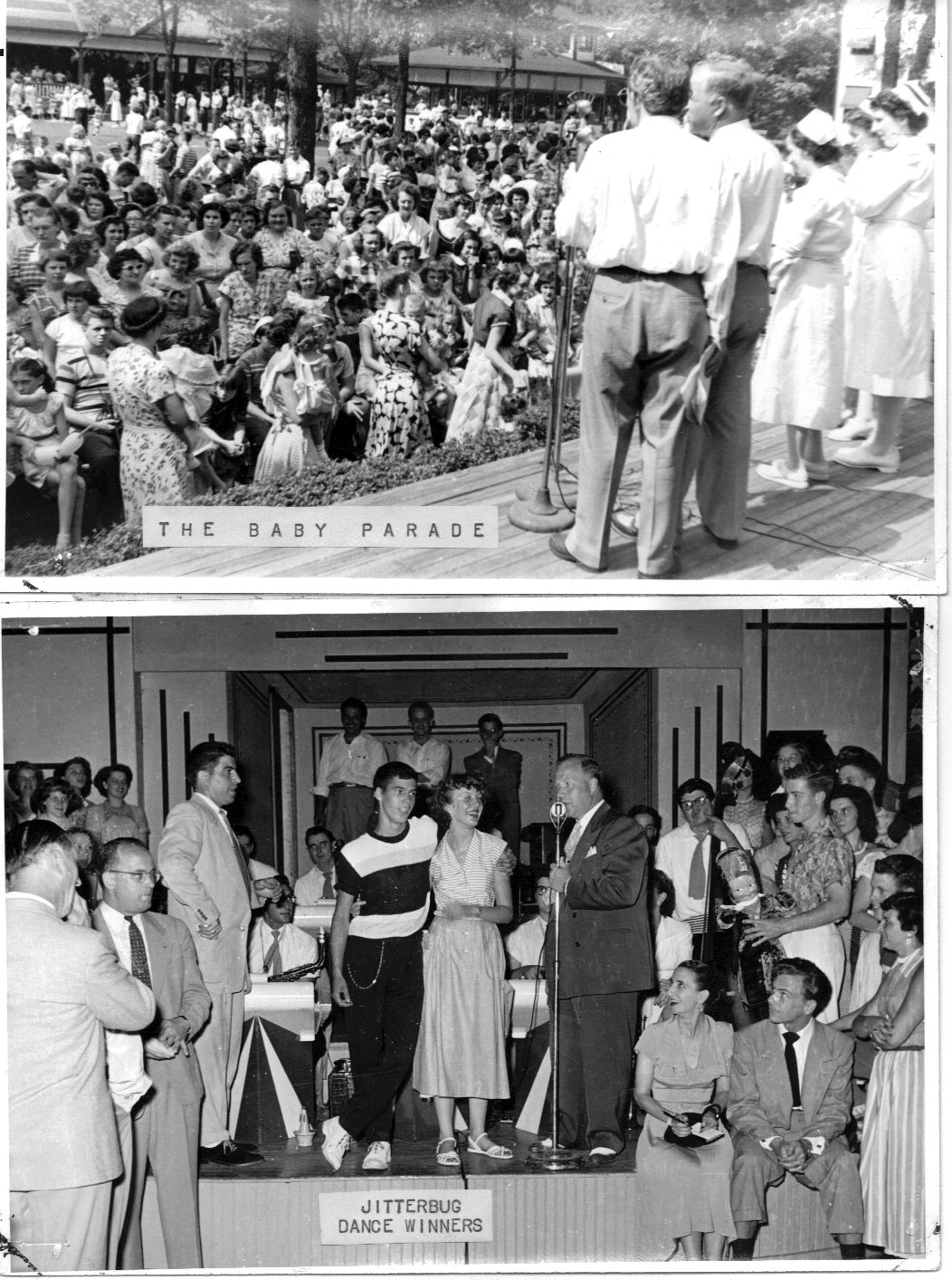 Baby contests, dance contests, beauty constests were common.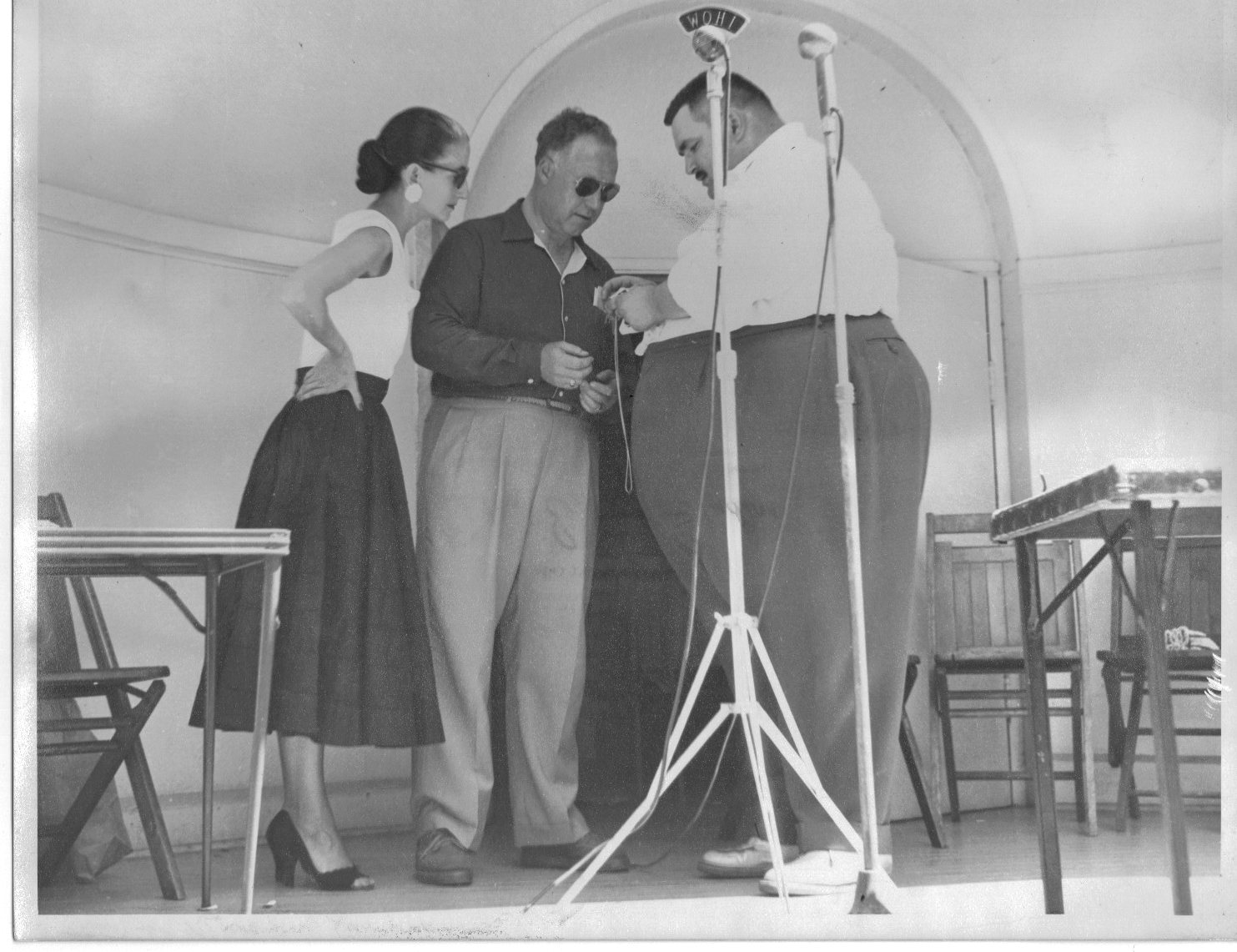 The man on the right was Paul "Tiny" Fisher. Tiny was a local man, the "voice" of East Liverpool's first radio station, WLIO which broadcast originally out of Mike Turk's Buick Auto dealership on the corner of Walnut and 6th streets. Tiny eventually became the "voice" of WOHI. Tiny's family owned Fisher farm which which combined with another farm would make up what is called "Pleasant Heights".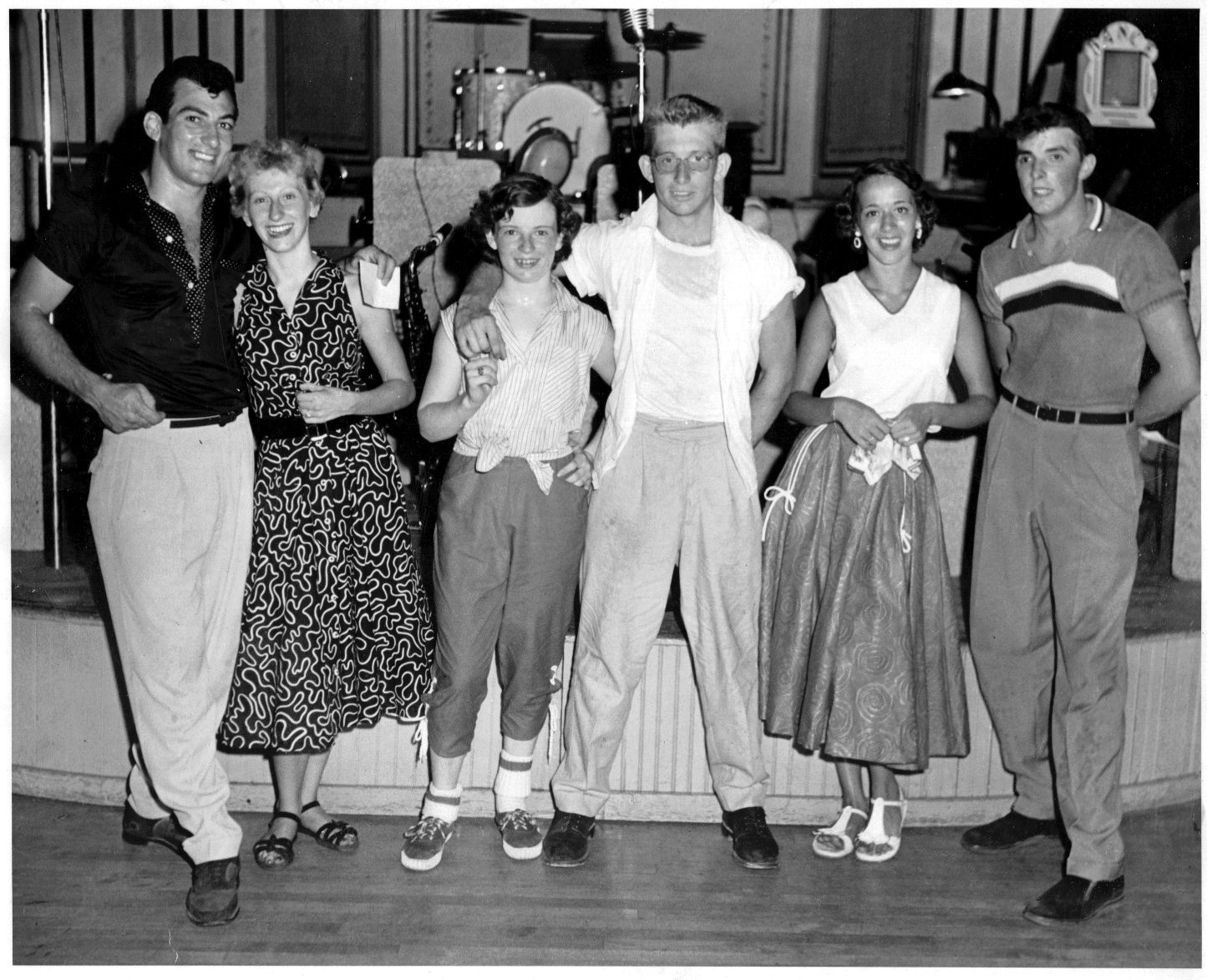 Jitterbug contest winners at Golden Star Dairy Picnic in 1954 at Rock Springs Park.
Left to Right: Gabby Finney, Grace Ann Rumberger, Valerie Huff, Joe Huff, Lois Jean Howell and Fred Burch. (Photo courtesy of John "Fireball" Eiferd).
---
Rock Springs Park 1970
From a Evening Review article Saturday April 27, 1974. Silent Merry-Go-Round. Original Photographs taken by Clarence Durbin in the 1968-1970 time period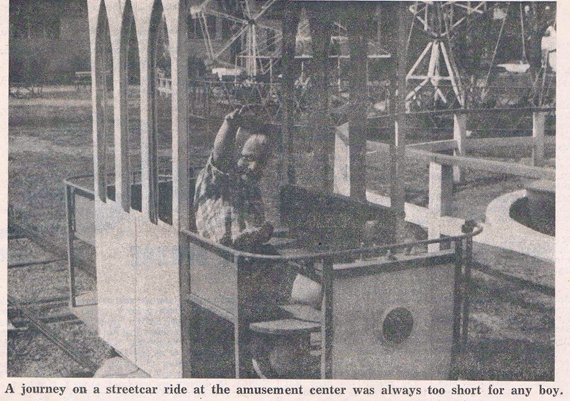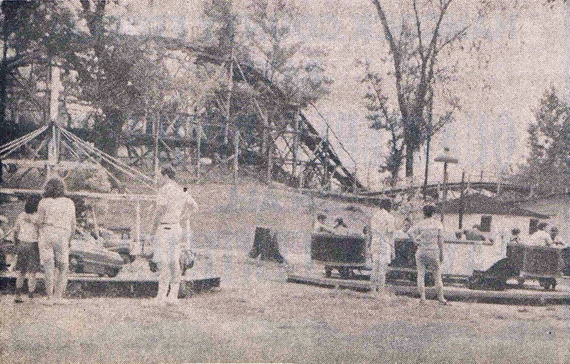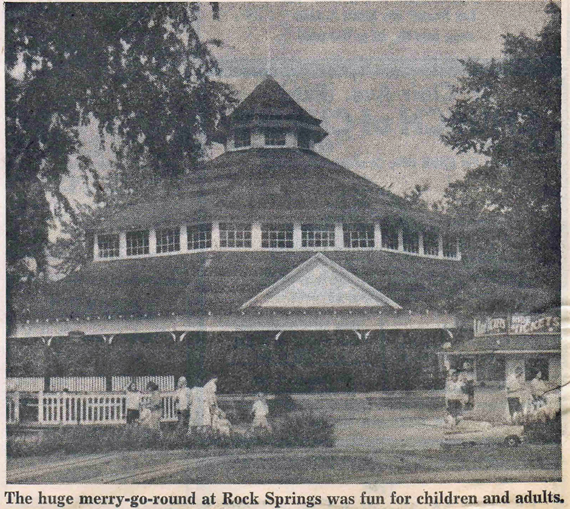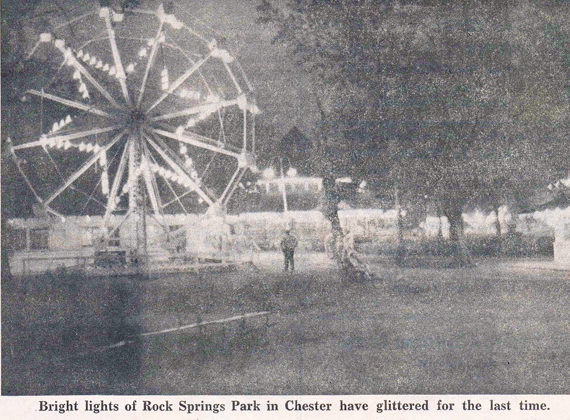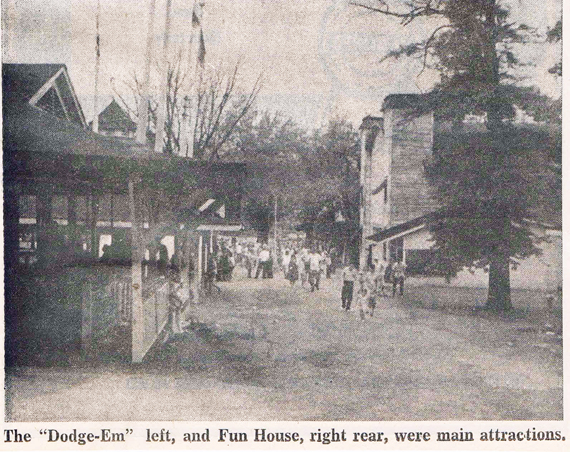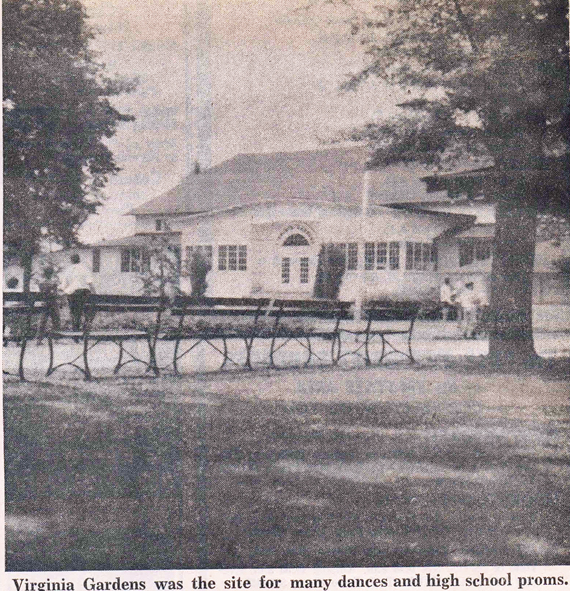 ---
SOME ADDITIONAL INFORMATION AND LINKS
---
The Ohio and Pennsylvania Baseball League
http://rockspringspark.blogspot.com/2012/05/o-baseball-league.html
1910-1930
East Liverpool was represented in both baseball and basketball semiprofessional leagues during this period. The Ohio and Pennsylvania Baseball League, which had an East Liverpool team for years, disbanded following the 1912 season. A new independent club was organized for the next season. Known by a variety of names, including the "Man 0 War team," they played rivals from a five-state area throughout most of the 1920s. Frank D. Allison sponsored a basketball team in the city and was able to obtain a franchise in the American Basketball League in 1925. The East Liverpool team joined Cleveland and Canton as Ohio's representatives in the league and Allison recruited seven "proven stars of national prominence" from eastern cities. Although spectators enjoyed the games played in the city, identification with a local team was missing. [The City of Hills and Kilns, pp. 305-06].
Some Baseball at Rock Springs Park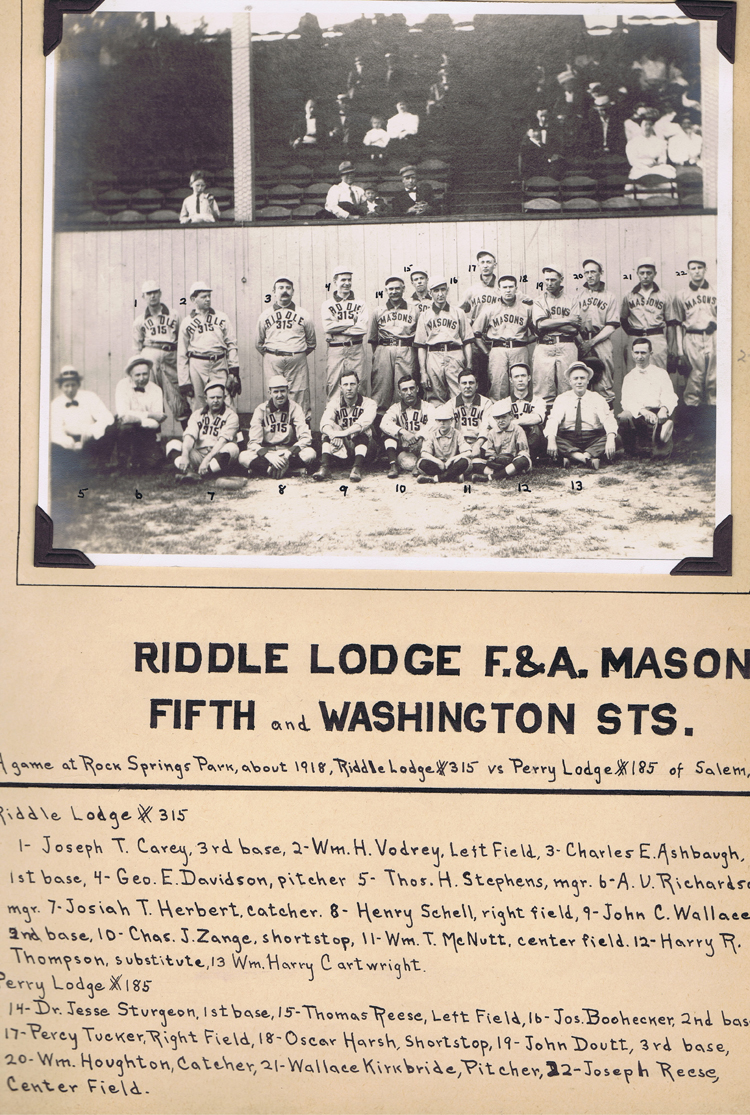 ---
Rock Springs Park (Images of America) (Images of America (Arcadia Publishing)) [Paperback] Joseph A. Comm
http://www.amazon.com/Springs-Images-America-Arcadia-Publishing/dp/0738585564
---
facebook site on Rock Springs Park by Joseph A. Comm.
https://www.facebook.com/pages/Images-of-America-Rock-Springs-Park/180853738620809
---
Blog by Joseph A. Comm
http://rockspringspark.blogspot.com/2012_06_01_archive.html
---
Be sure to go back to the beginning, i.e. scroll up when you open the page.
http://books.google.com/books?id=EbpqGGbsHugC&pg=PA41&lpg=PA41&dq=rocks+springs+park+memory+lane+collection&source=bl&ots=cI3DjeQR8A&sig=WF1Lj4r6Zr9GNjT2pnUyEkfJk5w&hl=en&sa=X&ei=oGf-UPjLH4GQ8wT6uYCQCQ&ved=0CDsQ6AEwAQ#v=onepage&q=rocks%20springs%20park%20memory%20lane%20collection&f=false
---
Laurel Hollow Park about Rock Springs Park:
http://www.laurelhollowpark.net/chester/rockspringspark.html
---
Another facebook site
https://www.facebook.com/rocksprings.park?v=wall
---
This Article was written by Susan M. Weaver.
Last Revised on October 29, 2010:
http://www.wvencyclopedia.org/articles/108
---