East Liverpool Historical Society
PNB Smith Auto Part 8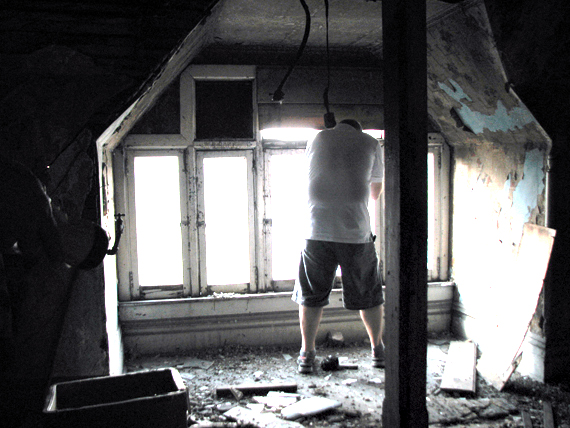 This could only be one of two sets or windows. It is either near the rear of the building on the west side, overlooking Union Street and the Alumni Tower, or in the front overlooking East Fourth Street.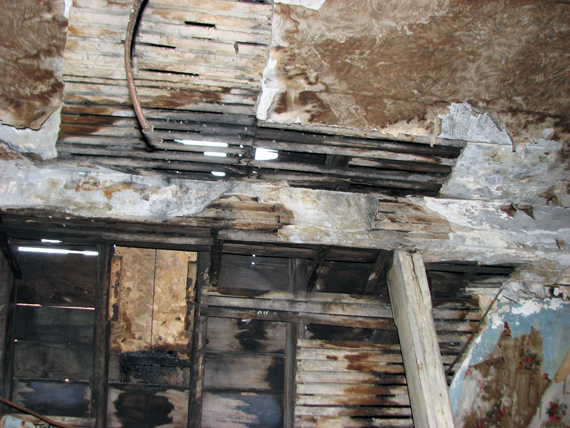 Another area where you can see daylight though the ceiling.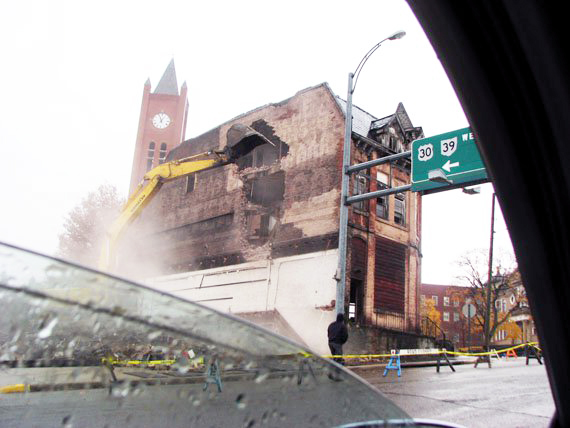 Opening the south wall. Visible inside is a portion of the second floor and the third floor. The wall opening at the second floor is probably near the point where the stairs from the ground floor reach the second floor.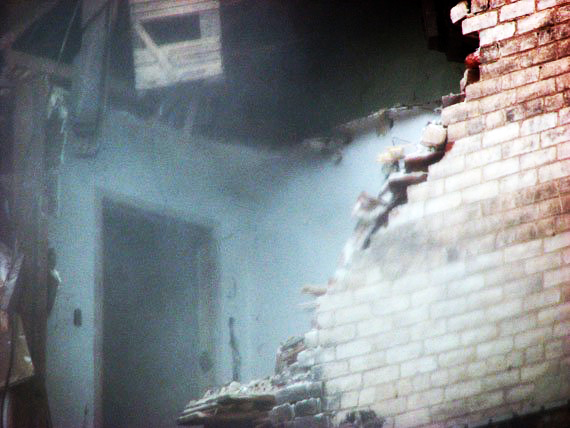 A small portion of the second floor apartment. This could be a portion of the hallway. Depending how far in the bucket bit this could be the doorway leading out of the room with overturned bar.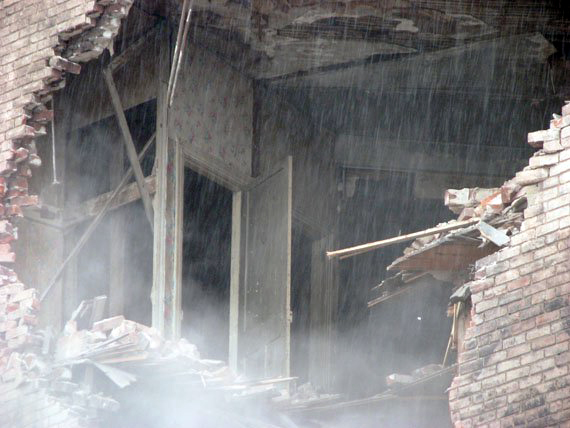 A view of the third floor.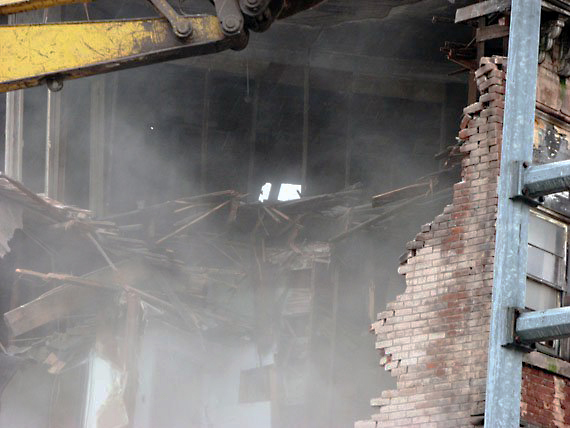 The hole in the roof where the chimney had collapsed a few years ago.
Thanks to a friend we have a complete record of the tearing down of the PNB-Smith Auto Parts building. Use the link below.
PNBBANK/SMITH AUTO November 18, 2010 Pictures taken owned and posted by Juanital. Link to with permission.
http://photographicmoments.lenzus.com/cgi/album?77324571+82485404+0+15788829
Continue on to Central School Saga
---