East Liverpool Historical Society
Miscellaneous Fires
From the Hills and Kilns, A Newsletter of the East Liverpool Historical Society, June 2010 Vol. XXIX No.2, President's Report by Tomothy R. Brookes.
We received an interesting donation recently when one of my clients dropped off an old photo album from circa 1910-1920. It was apparently owned by an East Liverpool fireman and includes group shots of the men, the fire station and their very new motorized equipment. There are also shots of various fires. . .
Unfortunately, there is almost no information describing any of the pictures. Perhaps someone who looks at these pictures can shed some light on what is depicted in the various pictures.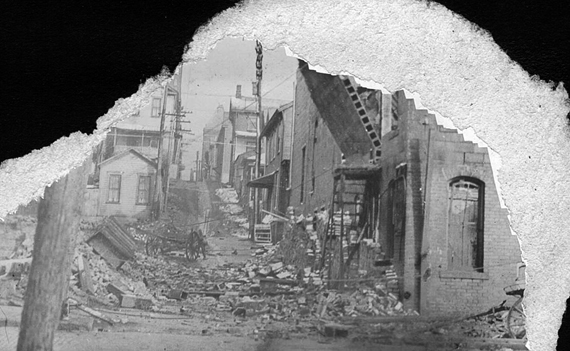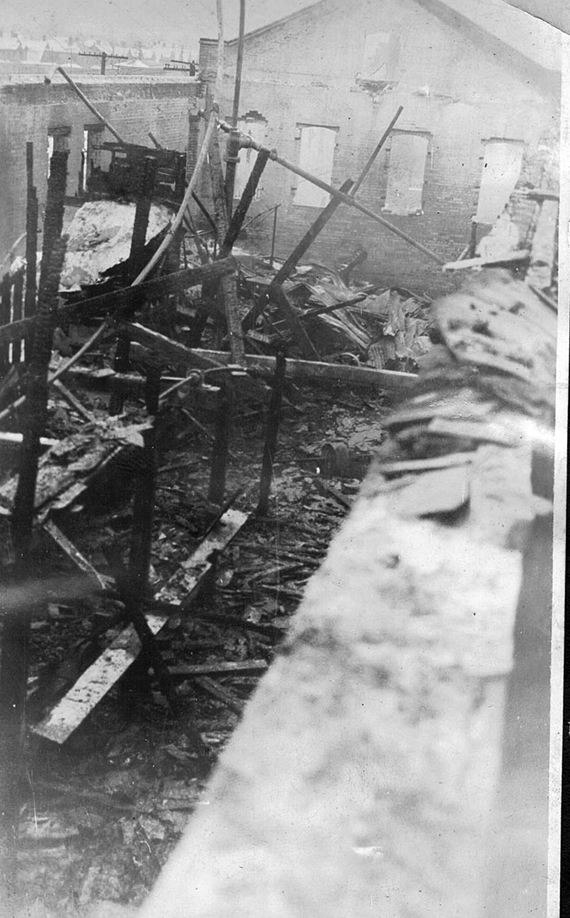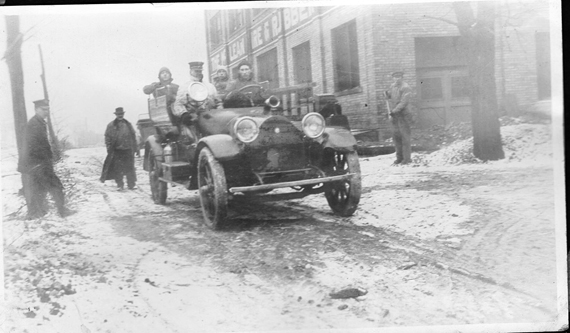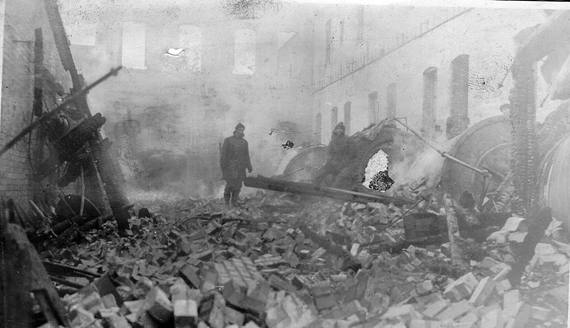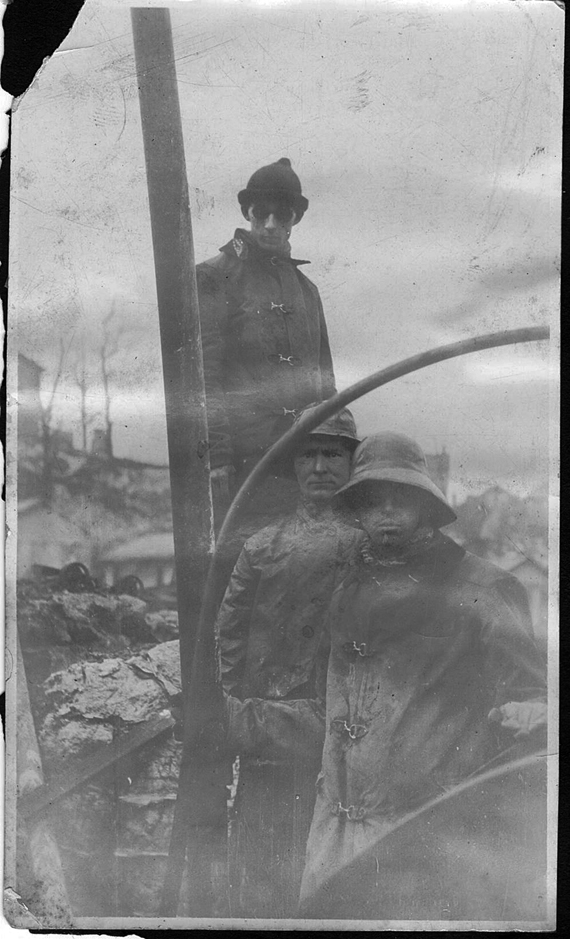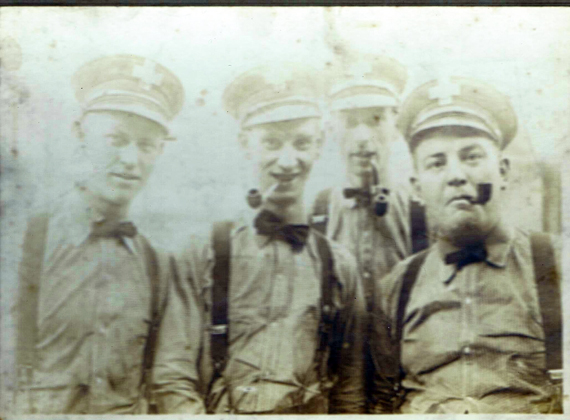 Left front: Earl Fenton, Middle: ____ Metz, Right front: "Pick" McMillan, Back: W.F. Hutchison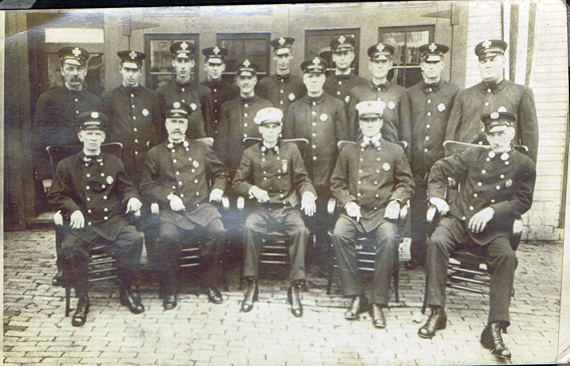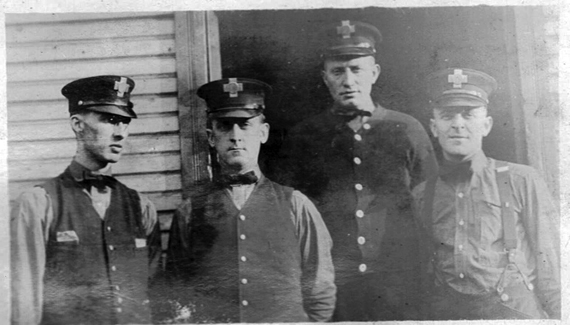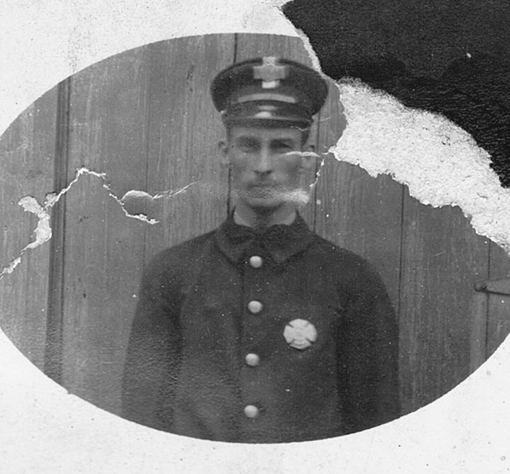 ---