East Liverpool Historical Society
East Liverpool Loved a Parade 3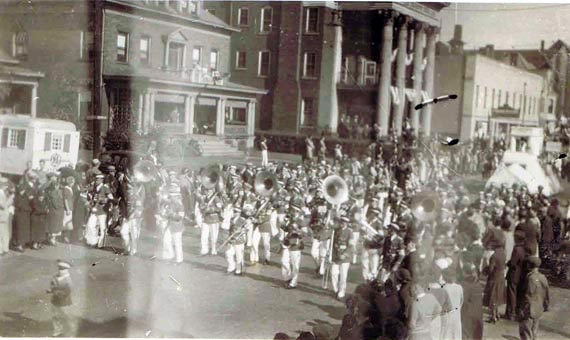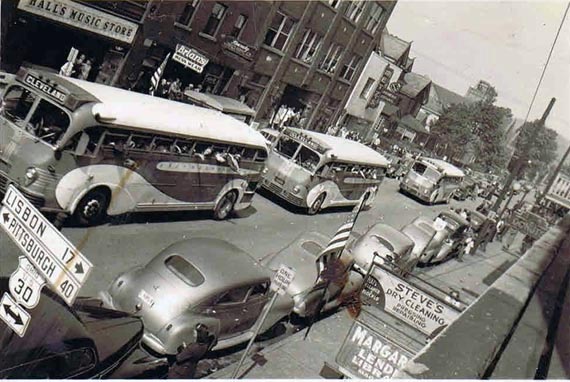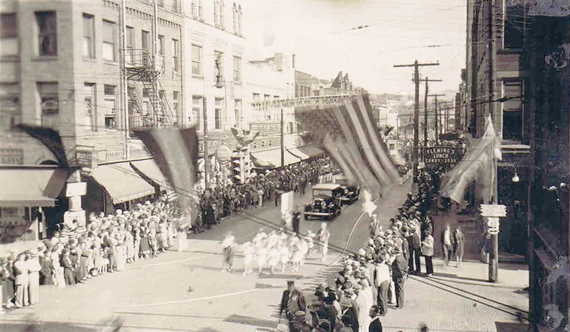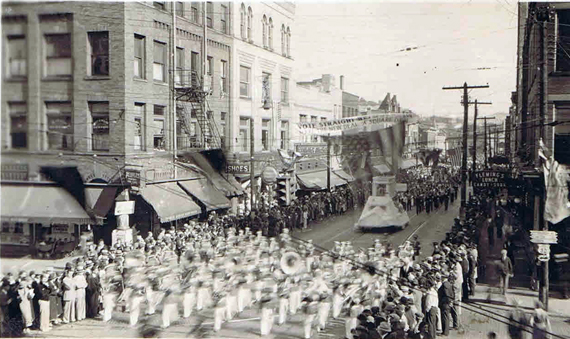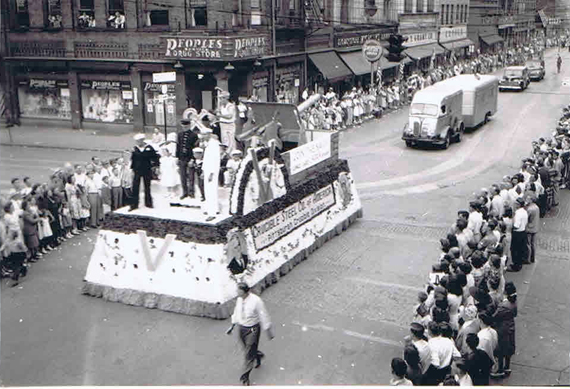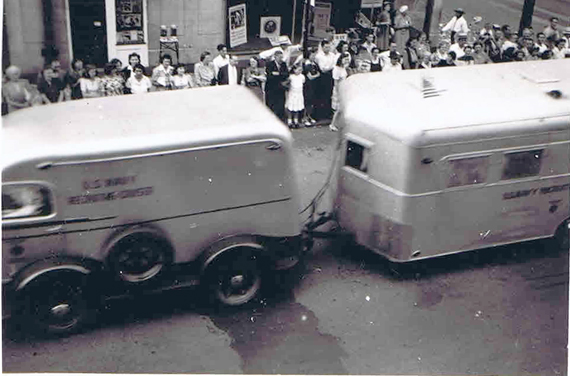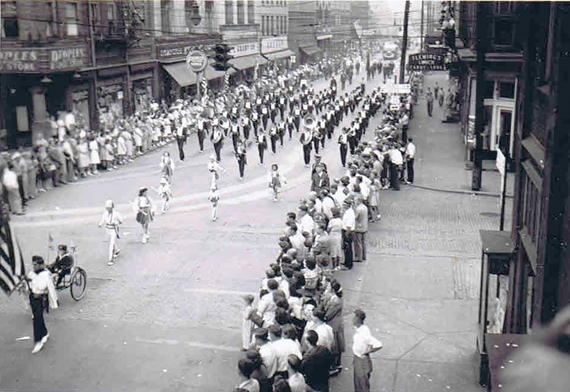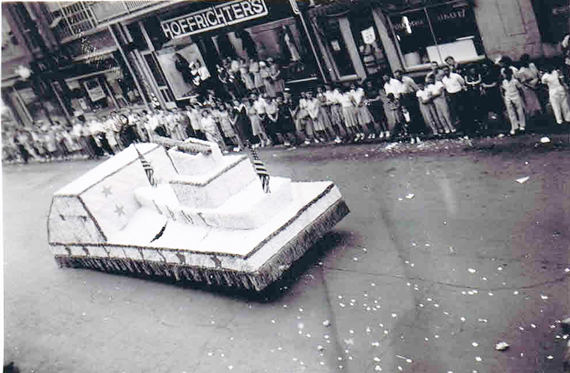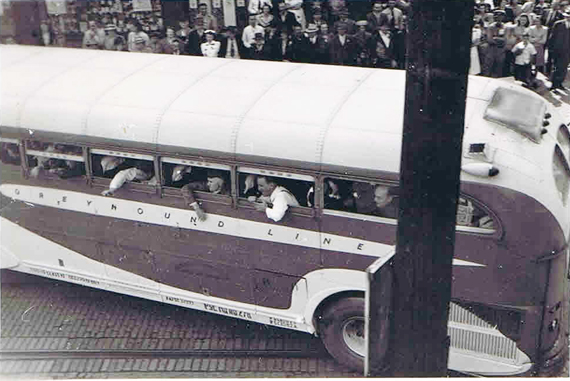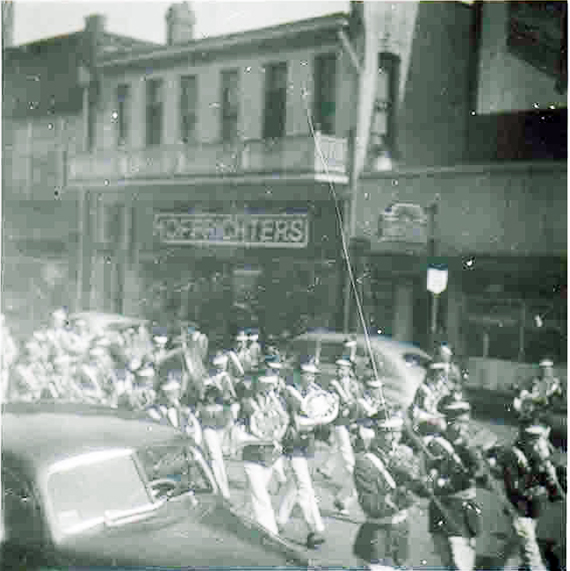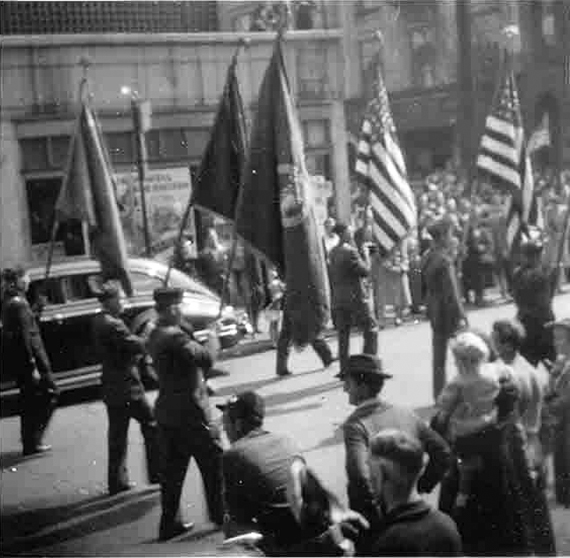 The above eleven pictures from rank's Dawson's collection. They are all the same approx time period, from 1945-46 through possibly the very early 1950s.It appears to be possibly at least two different parades.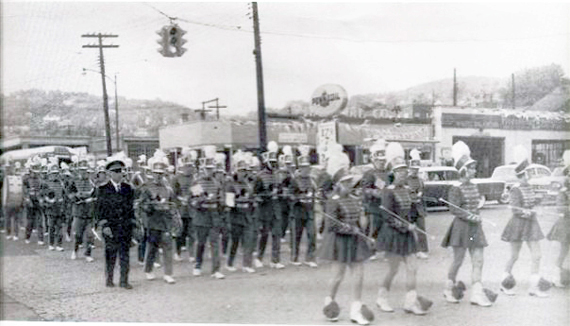 ELHS Marching band in the 1960's. Keramos by way of Paulette Davis Boley.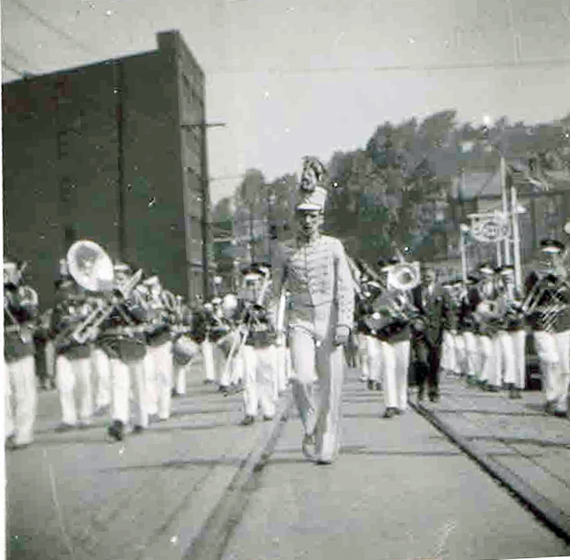 Date unknown but probably 1950's or 60's. Frank Dawson Collection.

1960s.
The following five pictures courtesy of George Craft. He sent with the pictures the following comment:
Don't know if you are interested in these but they were from the Christmas Parade in 1964. I was working in Don Eckert's Camera Mart at the time, still in High School, and as I recall these were taken from the fire escape system on the outside of the Brooks Building. The photos are not great because of the restrictions of film in those days with a slow ASA. When I look at these pictures now I am amazed how many people are there to see the parade and how many were just down town. It used to be such a big event.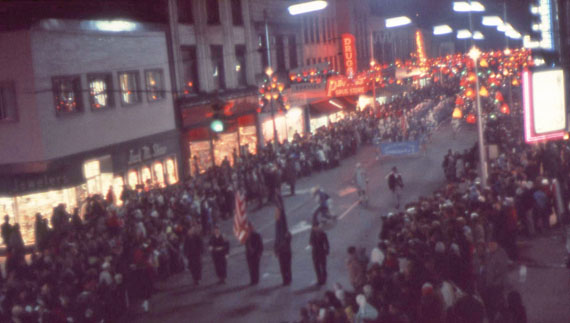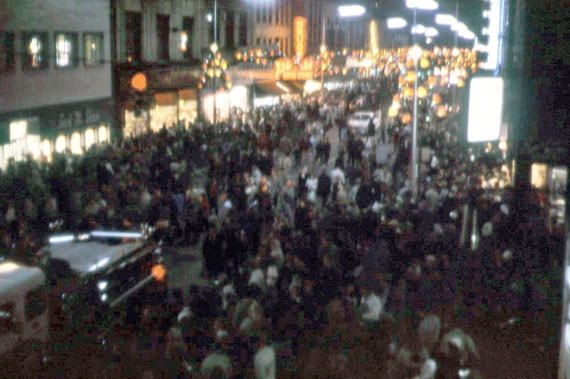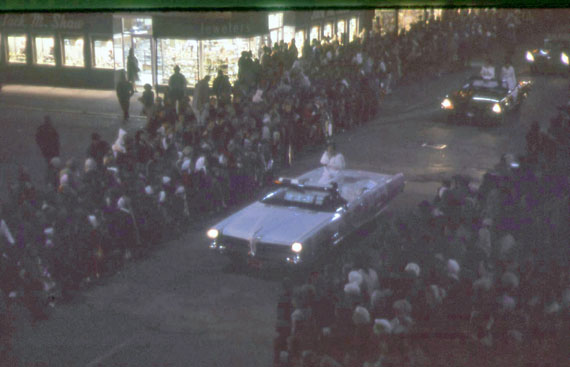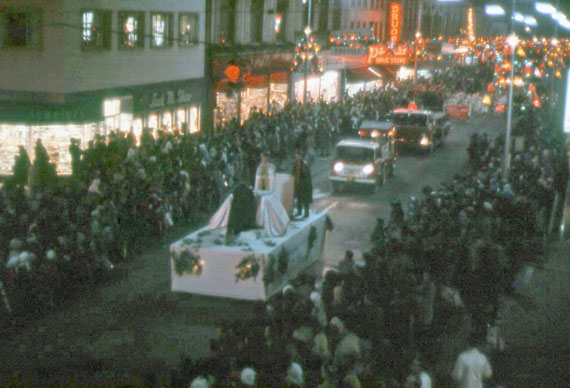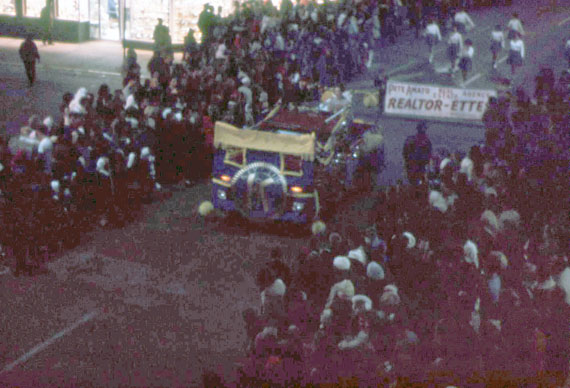 ---