East Liverpool Historical Society
Lady Potters Track Records
This article is under construction and will be updated as additional information becomes available.
A PLEA: We are addressing this to all East Liverpool HS students, student-athletes, coaches, teachers, school officials and parents to please help us with by providing any information, pictures we could scan and use (we would return said photos) for this series. We feel it is important. This is for the students and student-athletes. The East Liverpool historical Society is over 100 years old and while this site is only 6 years old, this summer (2013), all thinking at the Historical Society is this will be a site that will be around for a very long time. Thus we would like to make it as complete and accurate as possible and we need your help and cooperation in order to do that. Thank you.
Do you have any information? Why not email us at: j.a.alsion@gmail.com
We wish to thank The Lady Potters Head Track Coach Tonyea Roberts.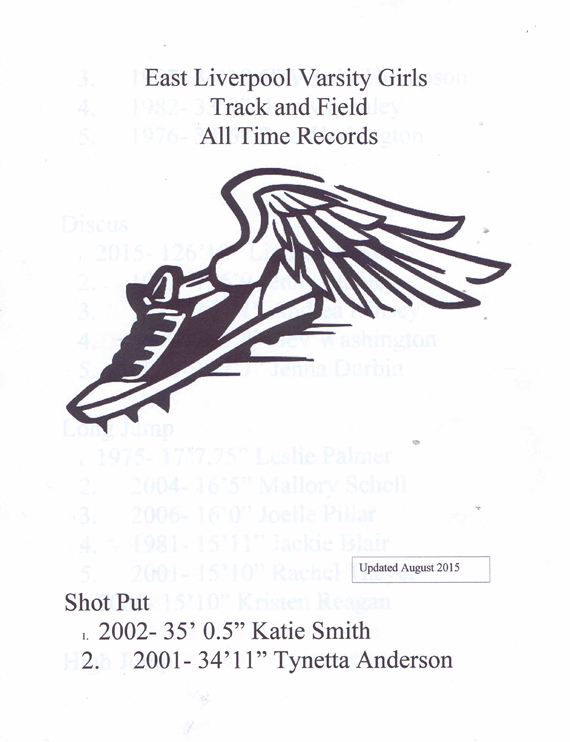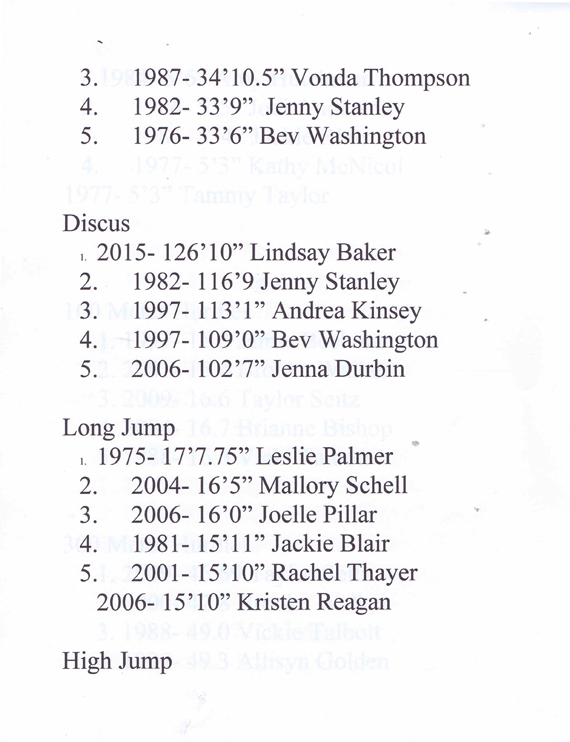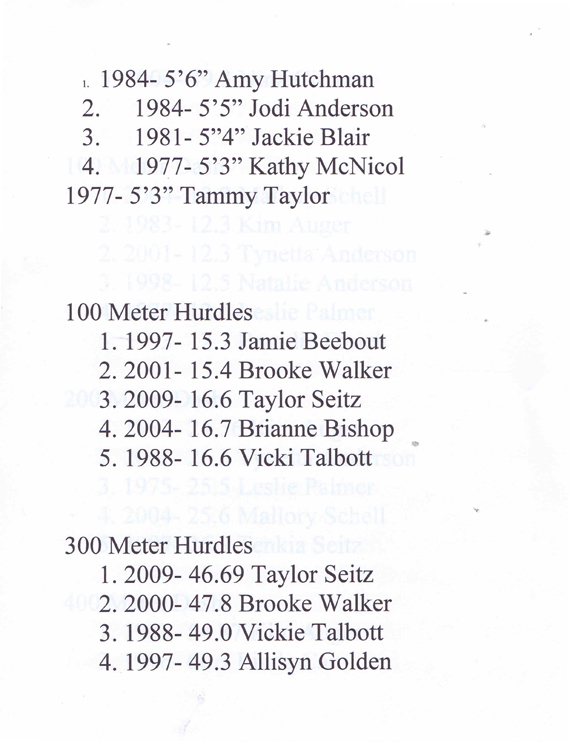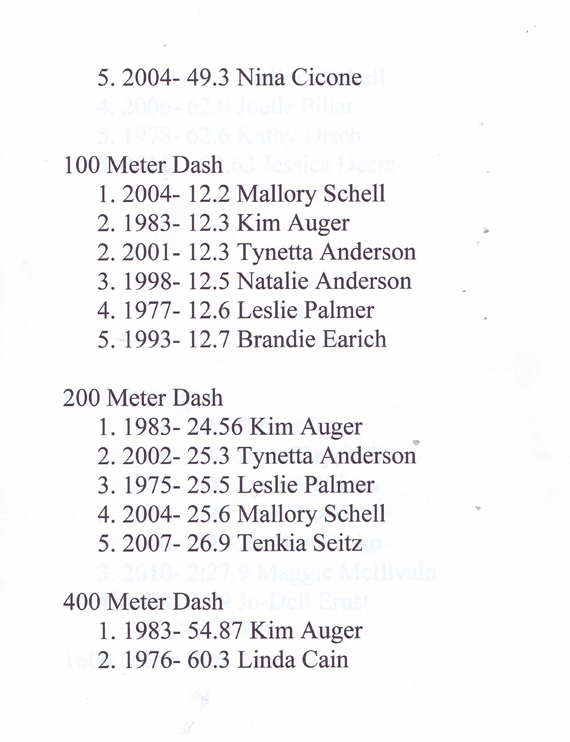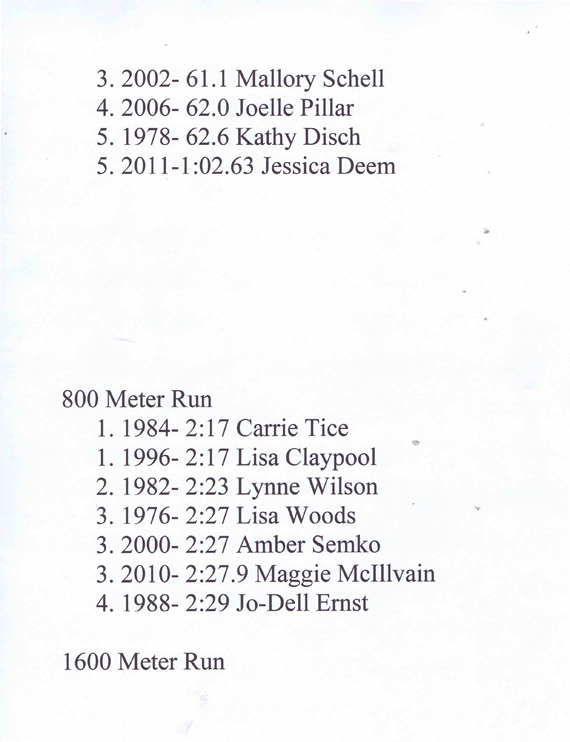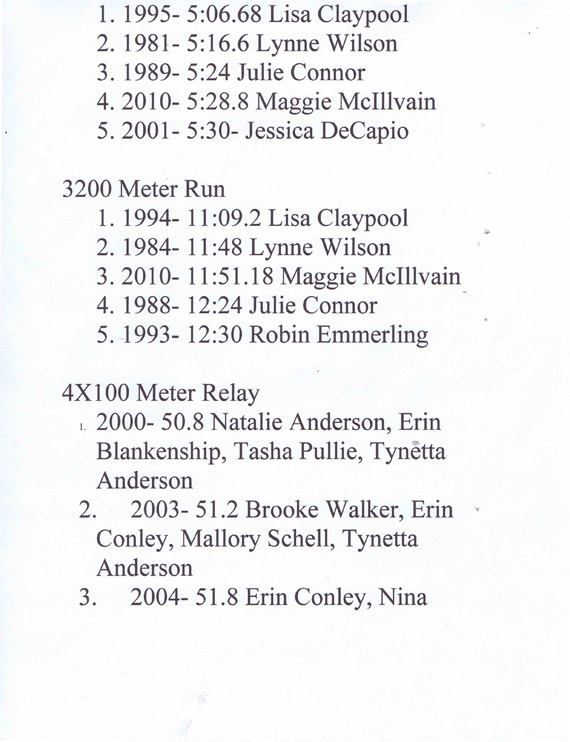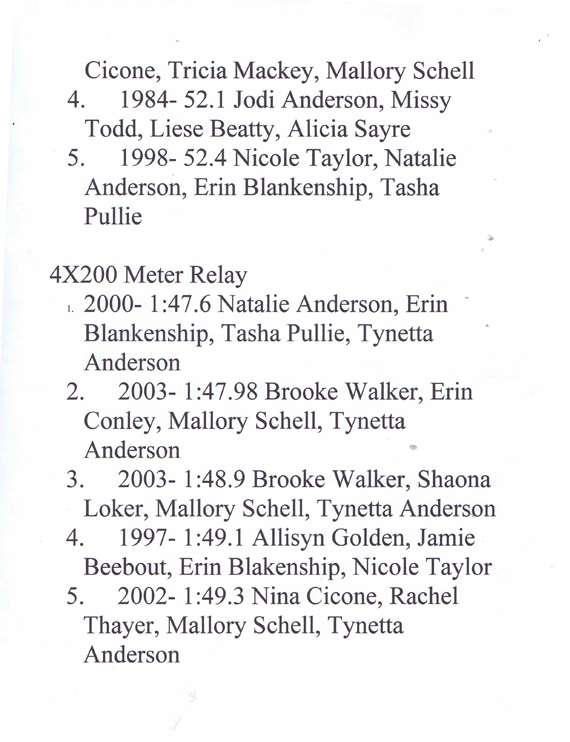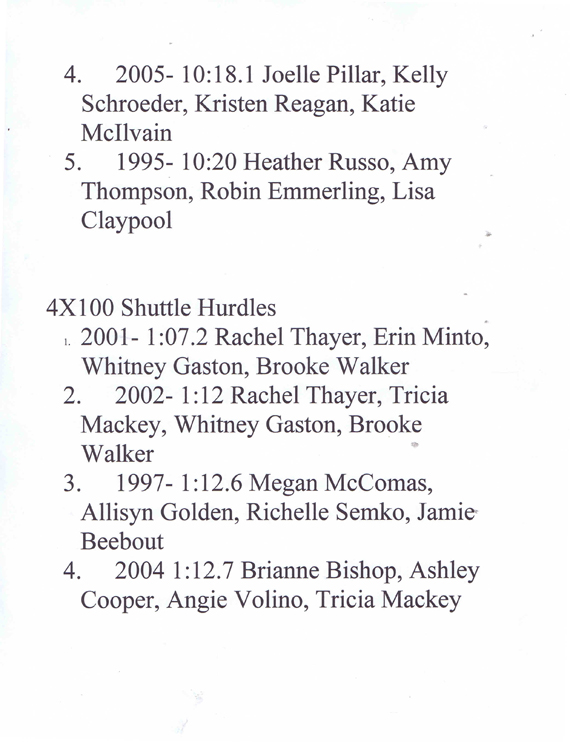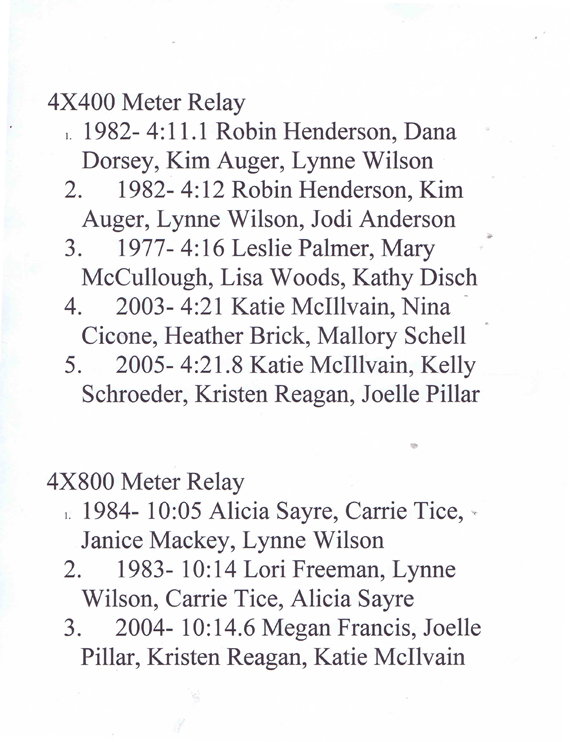 ---
East Liverpool High School Hy-Tek's MEET MANAGER 9:24 AM 5/9/2012 BMC Championship Meet 2012 Big School - 5/7/2012 to 5/8/2012 East Liverpool Mangano Track and Field Results
http://www.baumspage.com/trackms/bmac/big/2012/2012%20Results.pdf
---
---