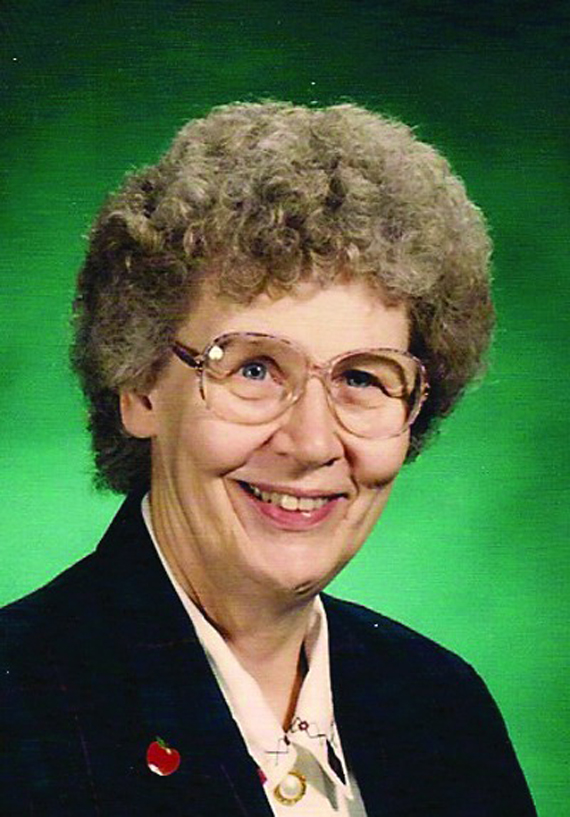 She will be greatly missed by all who knew and loved her.
The Review
April 10, 2012
EAST LIVERPOOL - Joanne K. "Joan" Witt, who came to East Liverpool in 1956 to teach in the local school system following her graduation from Bethany College, died on Sunday, April 8, 2012, at her residence on St. Clair Avenue of natural causes. She was the unquestionable paragon of local history and left behind an incredible knowledge of the town she had adopted, along with a host of friends. She was 77.
Born on May 16, 1934, at Pittsburgh, Miss Witt was the daughter of the late Charles Albert Witt and Helen Ferguson Witt. She was graduated from Bellevue High School prior to attending Bethany, later receiving a Master's Degree from the University of Pittsburgh. She also completed graduate level courses at The Ohio State University and Youngstown State University.
Originally employed by Superintendent Ralph Betts as a teacher of health and physical education, where she served for 17 years, she then worked as a guidance counselor for an additional 25 years, retiring from the East Liverpool Middle School in 1997.
The list of Miss Witt's accomplishments and memberships seem endless. She had been deeply involved in the East Liverpool Historical Society and was a strong presence at the organization's Thompson House headquarters, serving as a trustee since 1982. Under her direction, some of the historical society's annual dinner programs have won recognition and awards at the state level.
She was noted locally for her portrayal of Florence Updegraff, one of East Liverpool's early female educators and former principal at the Central School.
Driven by an intense interest and penchant for genealogy and local history, she had written many articles and given countless programs pertaining to the history of East Liverpool and the surrounding Tri-State Area. She had done extensive research on Columbiana County's Revolutionary War veterans, one-room schoolhouses and women of achievement.
Having served as the City Chairman for the Ohio Bicentennial Committee, she had also been a trustee and historian of her home church, Greenstone United Methodist in Avalon, Pa. In addition, she was a member of the Southwick-Griscom-Kinney Daughters of the American Revolution Rebecca Griscom Chapter joining in1979, and had served as a state committee chairman for a number of years.
In addition to her educational and historical pursuits, Miss Witt was also an associate member of the East Liverpool Chamber of Commerce, and logged thousands of hours of volunteer service for the East Liverpool City Hospital Ladies' Auxiliary.
In 1986, she became a member and was past president of Quota International of East Liverpool. She was inducted as a member of Kent State University East Liverpool's Wall of Fame in 2004 and in 2002 she was recognized by the Morning Journal as one of the 100 most newsworthy citizens of Columbiana County.
The 1996 recipient of the East Liverpool Area Jaycees Civic Service Award, she was given the title of honorary native of East Liverpool in 1991, and made an honorary member of the ELHS Class of 1952. She faithfully attended the East Liverpool High School High School Alumni Association's Olde Guard luncheon each summer.
In 2005, she was inducted into the Lou Holtz/Upper Ohio Valley Hall of Fame where she was a strong supporter of the "We Believe in YOUth Teacher Grant Program."
She is survived by a sister, Mrs. Donald (Barbara) Nell of Bozeman, Mont., and a brother, Robert Alan Witt, of Louisville, Ky.
There are eight nieces and nephews.
View Miss Witt's memorial website and send condolences online at
http://dawson.frontrunnerpro.com/runtime/139757/runtime.php?SiteId=139757&NavigatorId=465768&ItemId=1172907&viewOpt=dpaneOnly&op=tributeMemorialCandles
---