Pictures and Text compliments of Timothy Brookes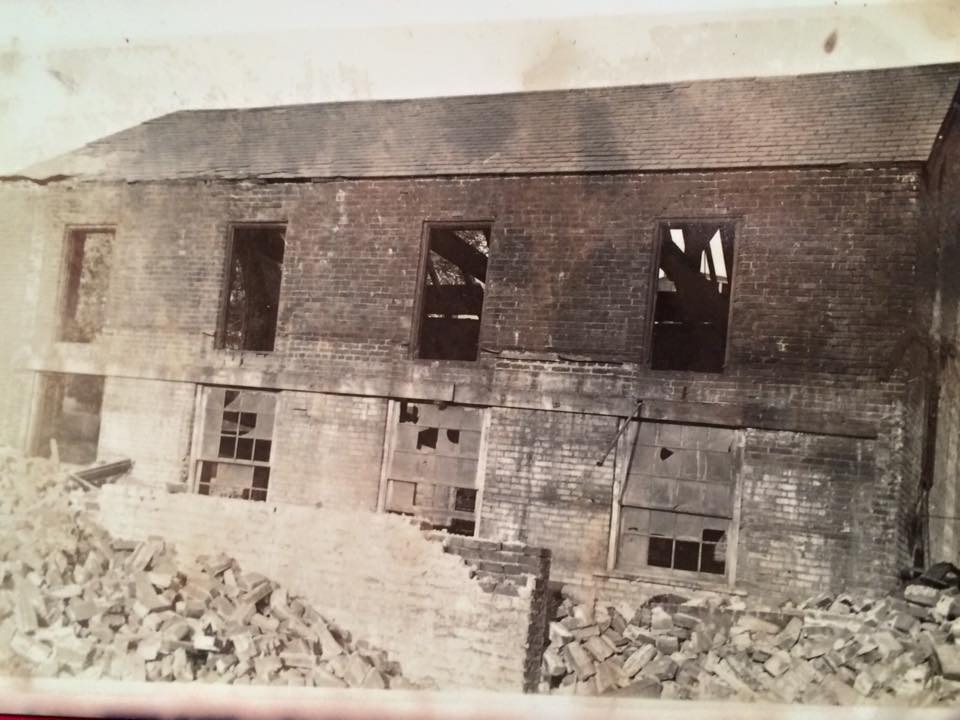 The Original Catholic Church in East Liverpool,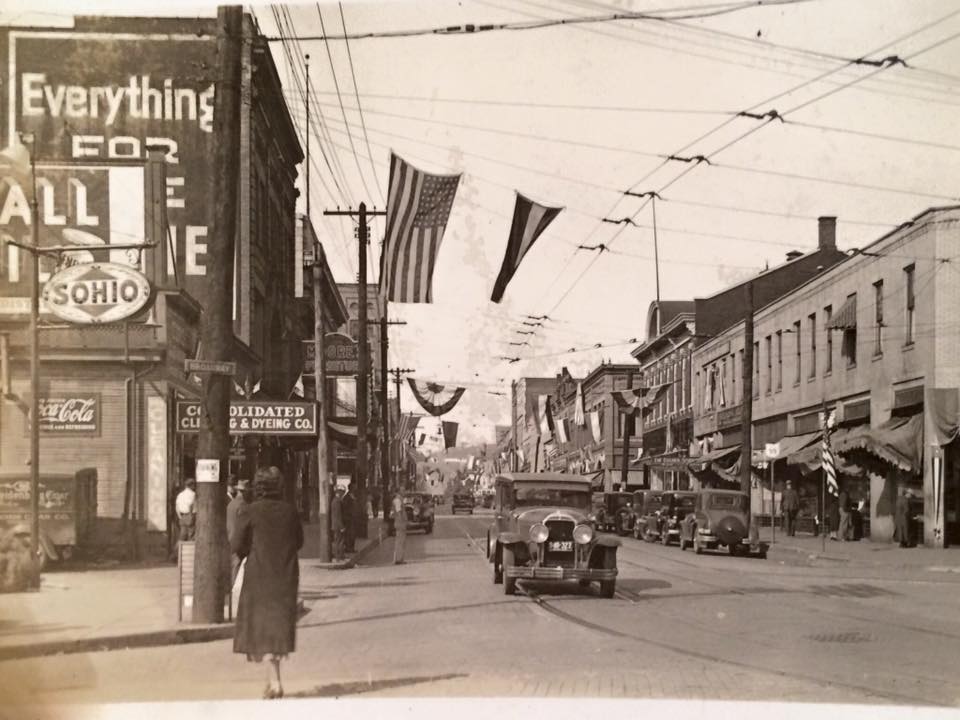 Fifth Street, circa 1934.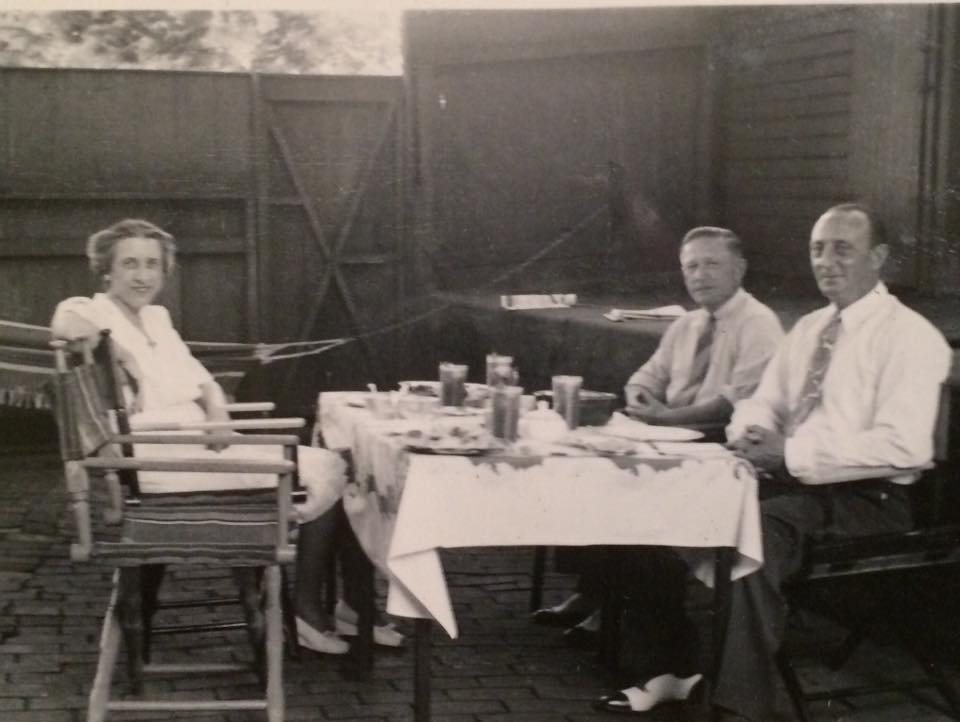 Dining al fresco behind the Thompson house. June 25, 1943.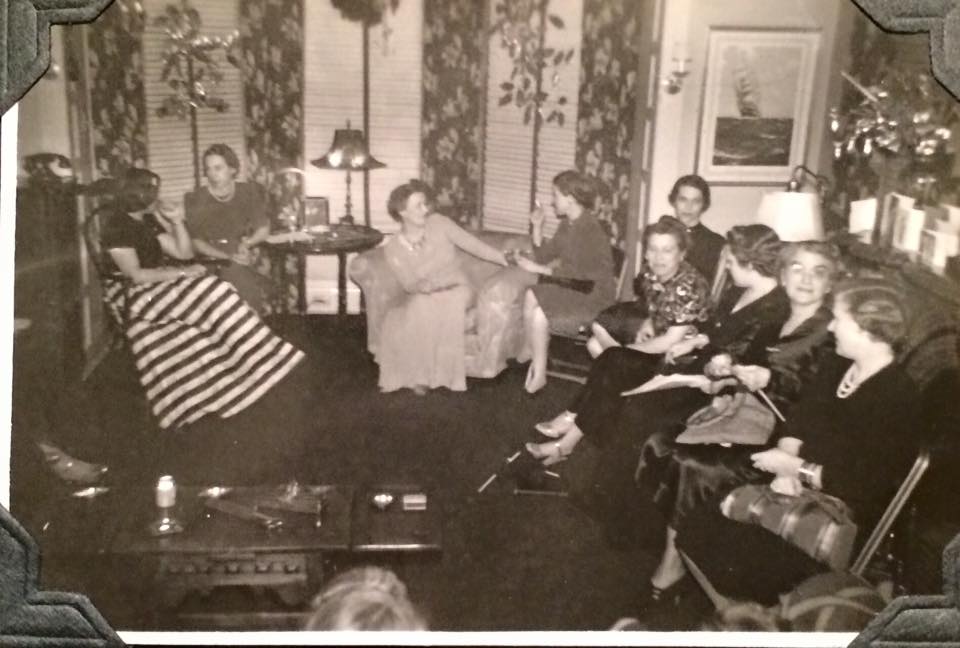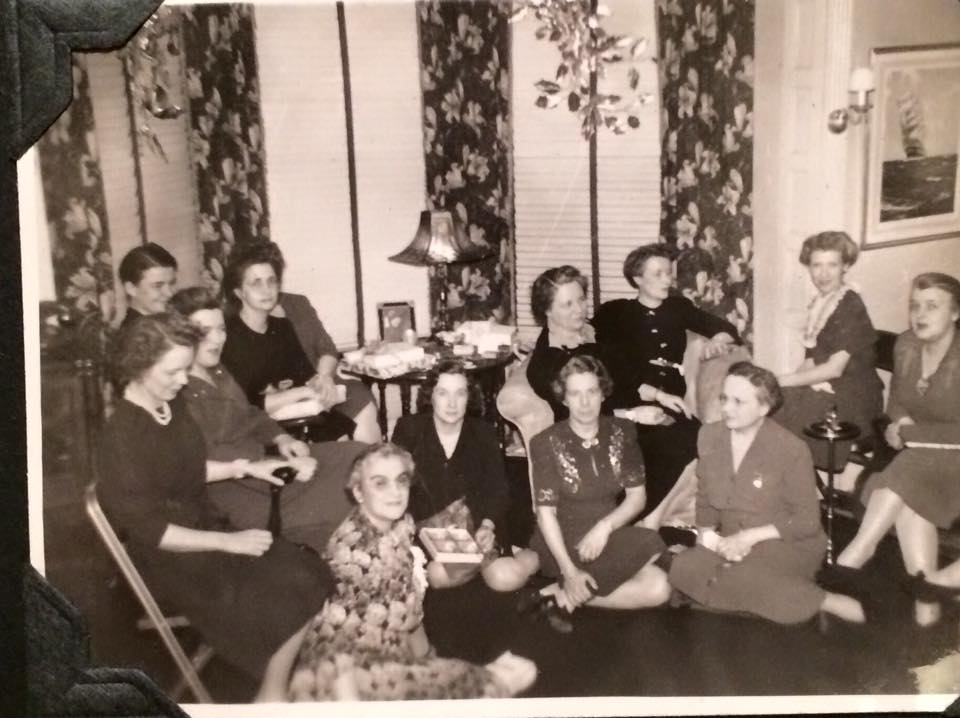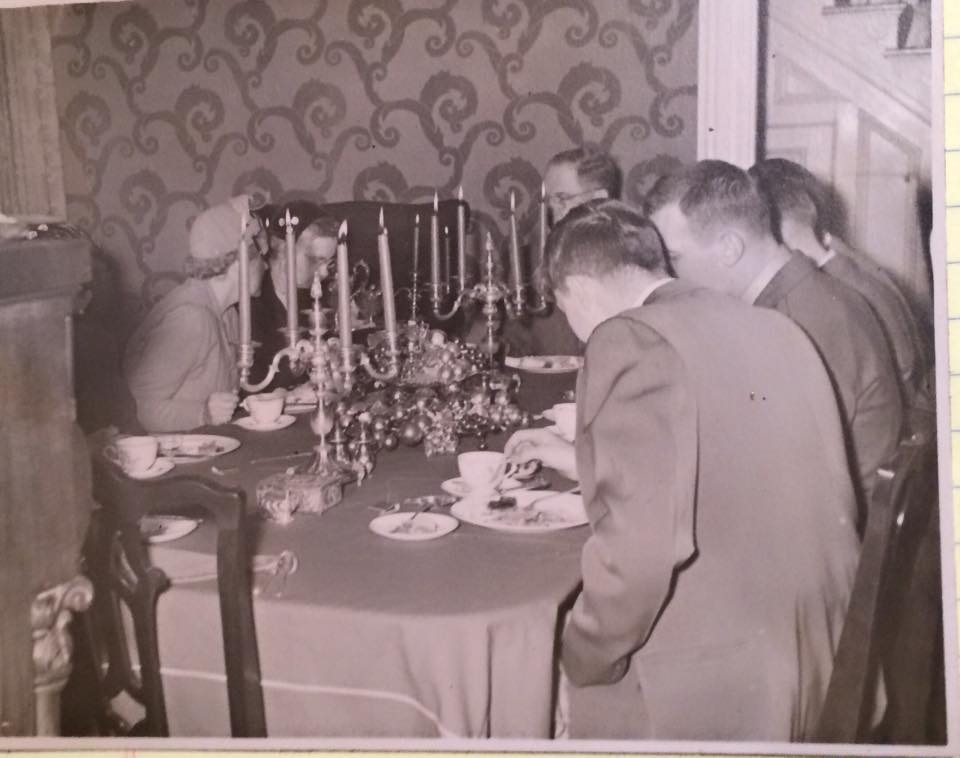 Thompson house dining room during the Jane Fraser/ Bob King wedding breakfast on December 27, 1951. Showing the white painted woodwork and the red flocked wallpaper that lasted into the 1990's.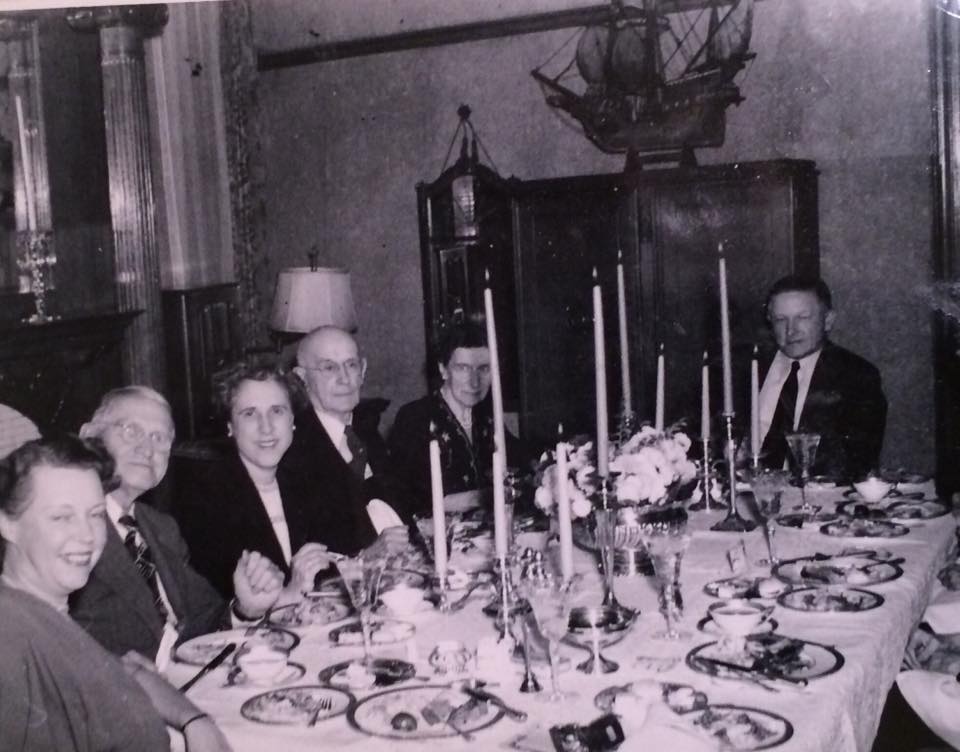 Thompson house dining room in 1949.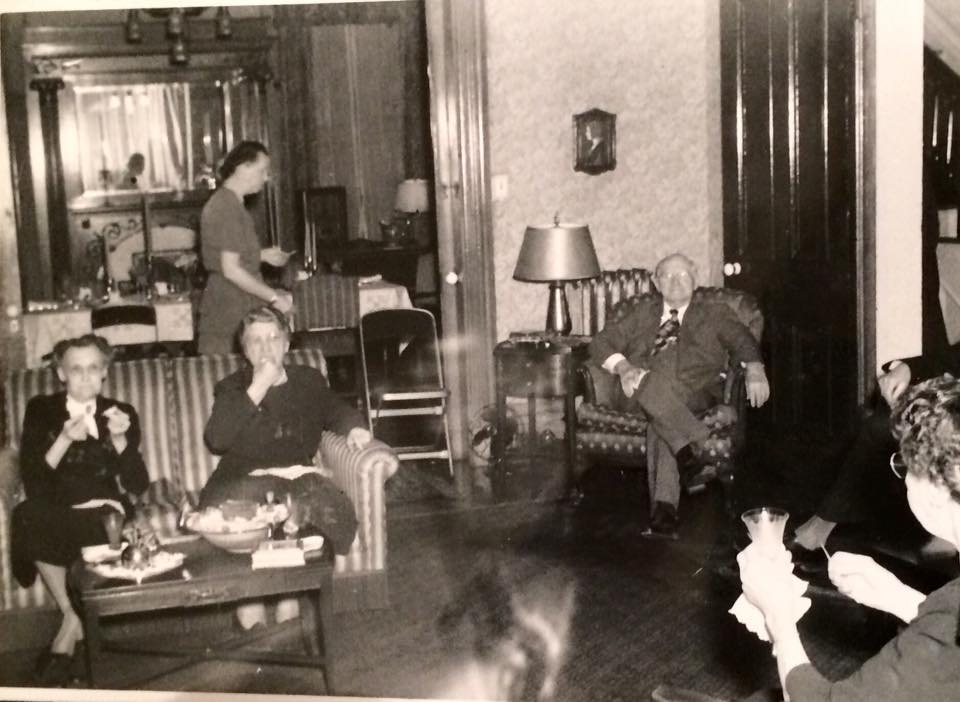 Thompson house main parlor, looking into the dining room. Taken Nov. 14, 1949. Note that the woodwork hasn't been painted yet.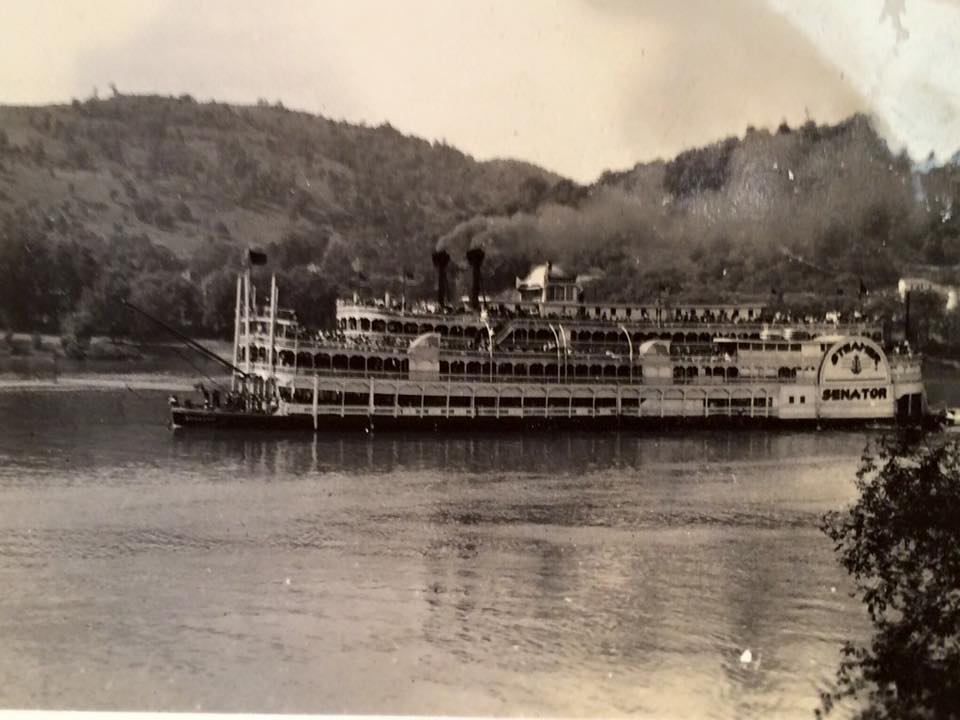 The "Senator", June, 1941.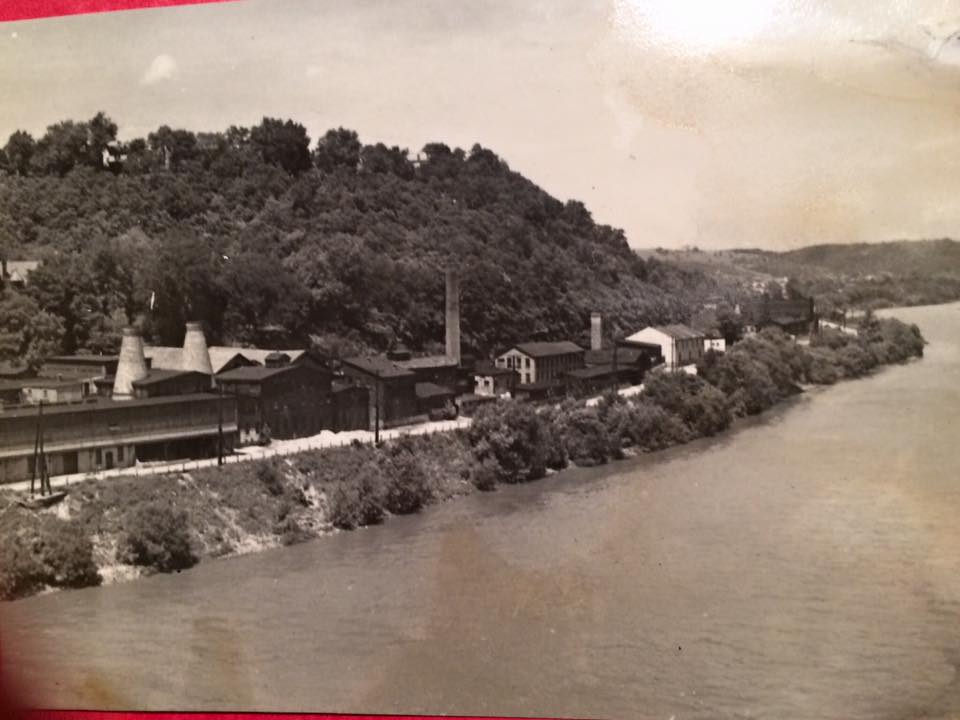 CC Thompson Pottery ceased operations in 1938. They had tried to update the plant, by adding a tunnel kiln, but the flood of 1936 appears to have been the final straw.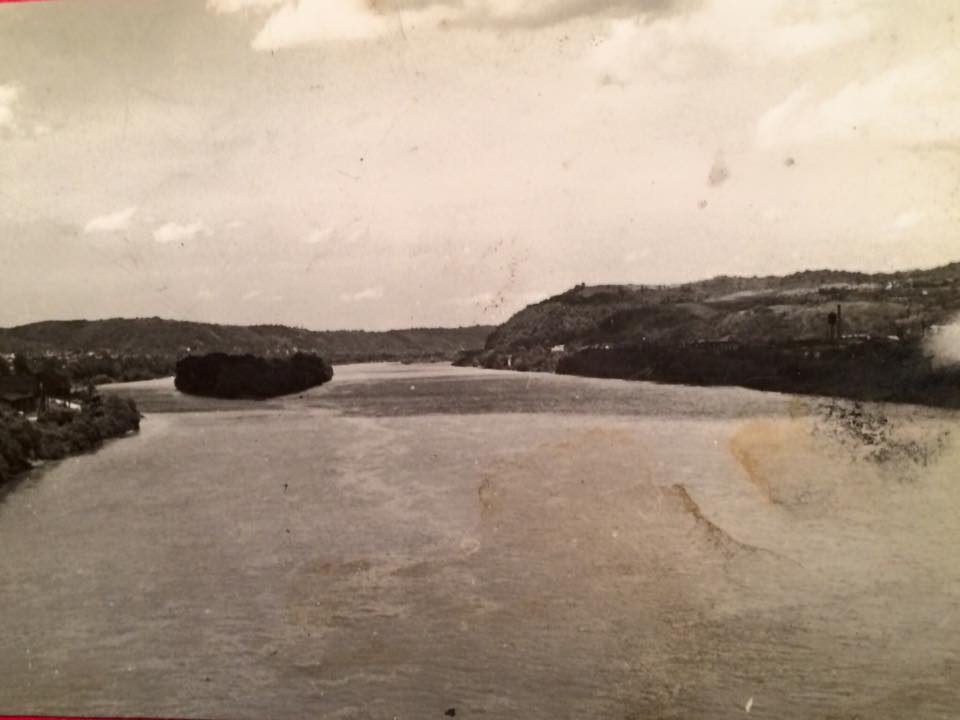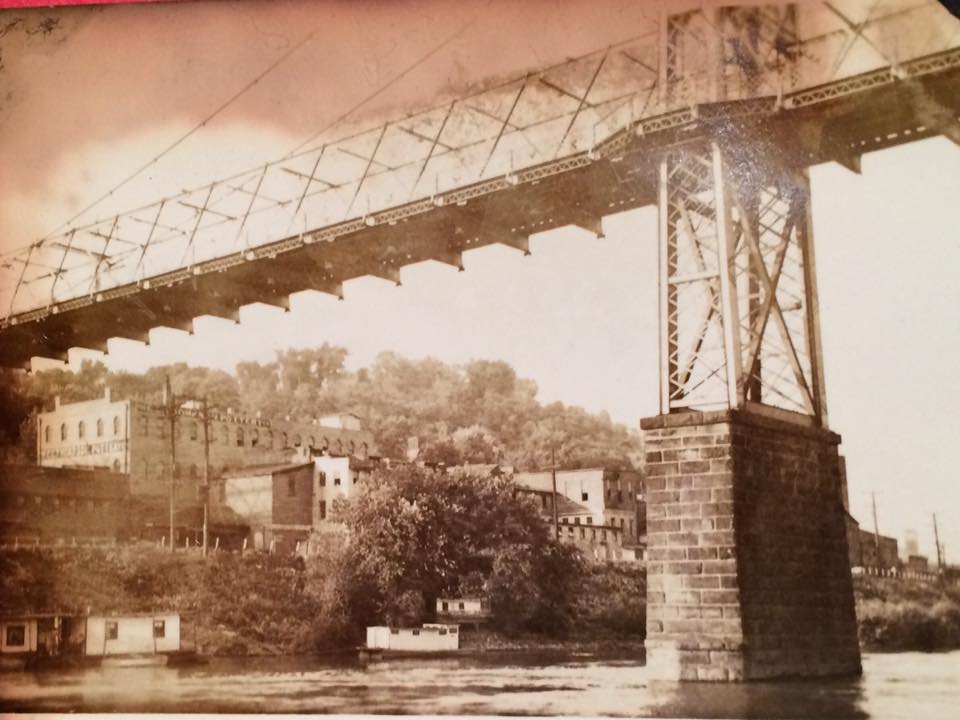 Photo showing the old Chester Bridge, mid 30's. Note the house boats.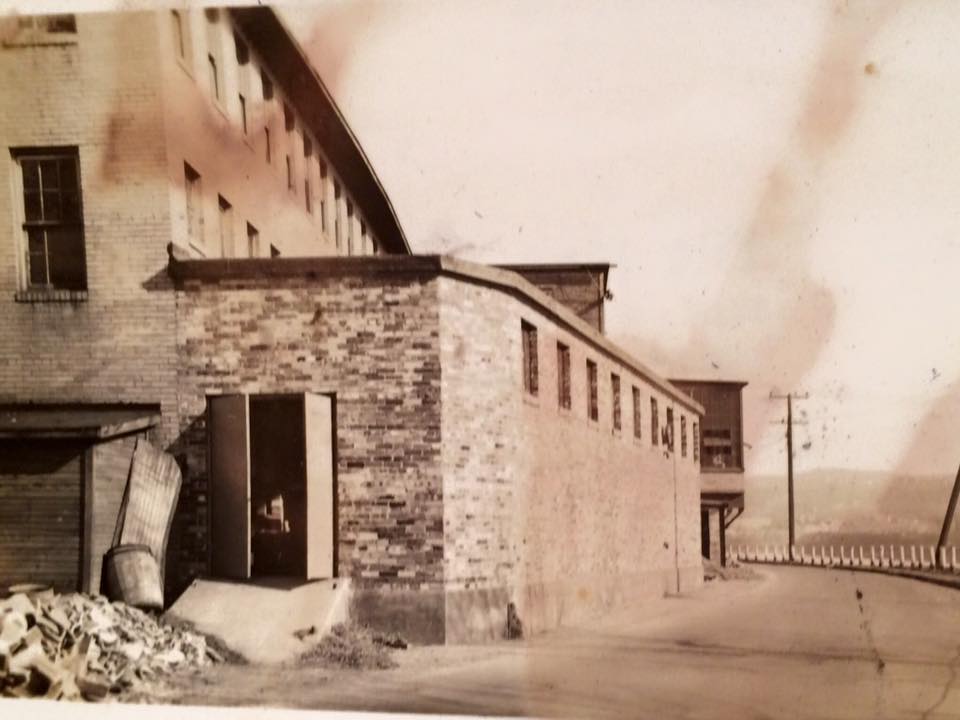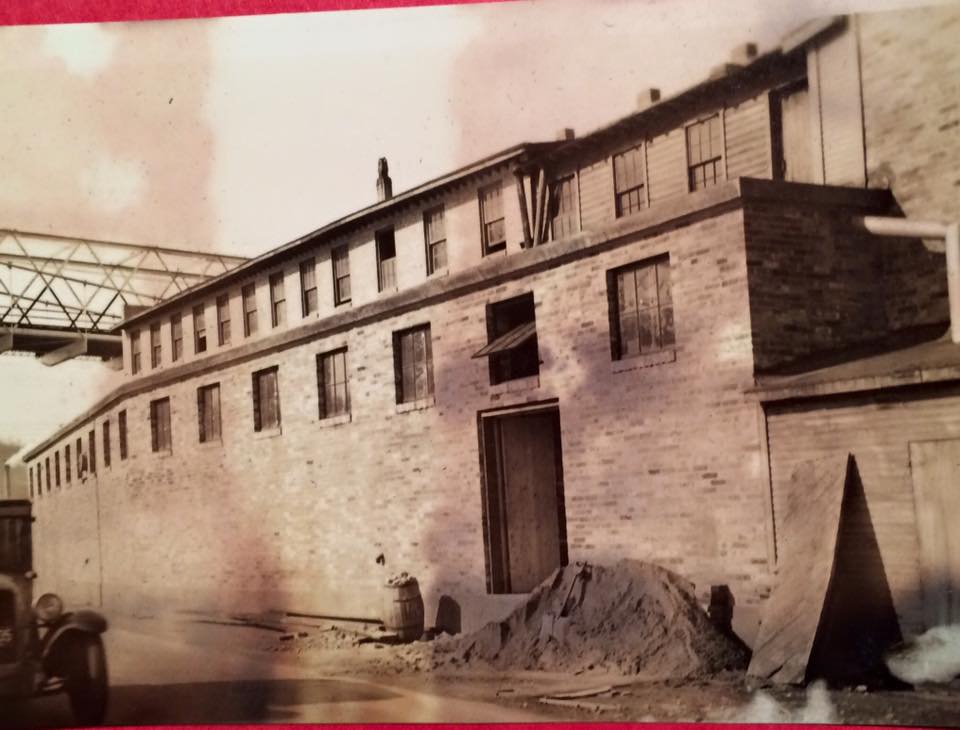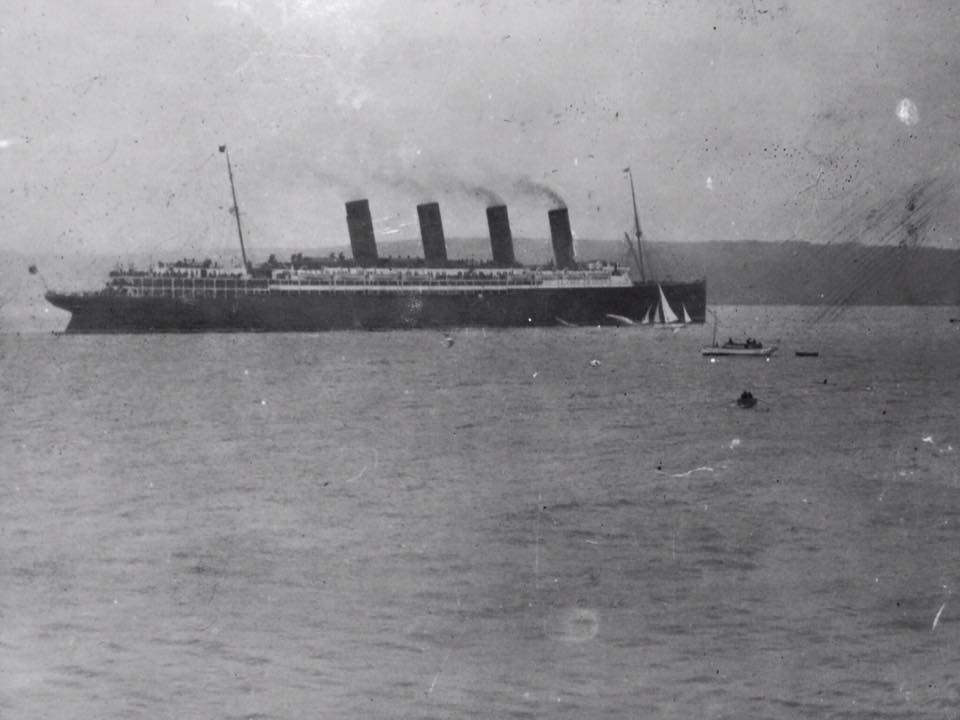 At some point near the end of the crossing, Dale would capture the image of another ship that would be made famous by disaster, the four funnel R.M.S. Lusitania, the sinking of which by another U-boat, got the United States started on the path to war with Germany.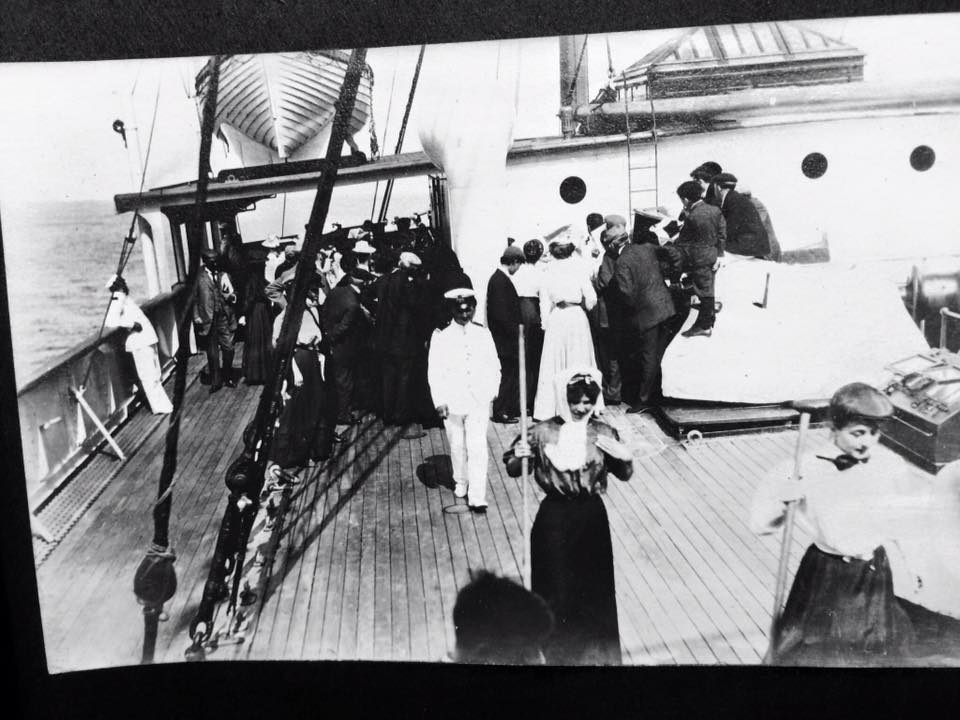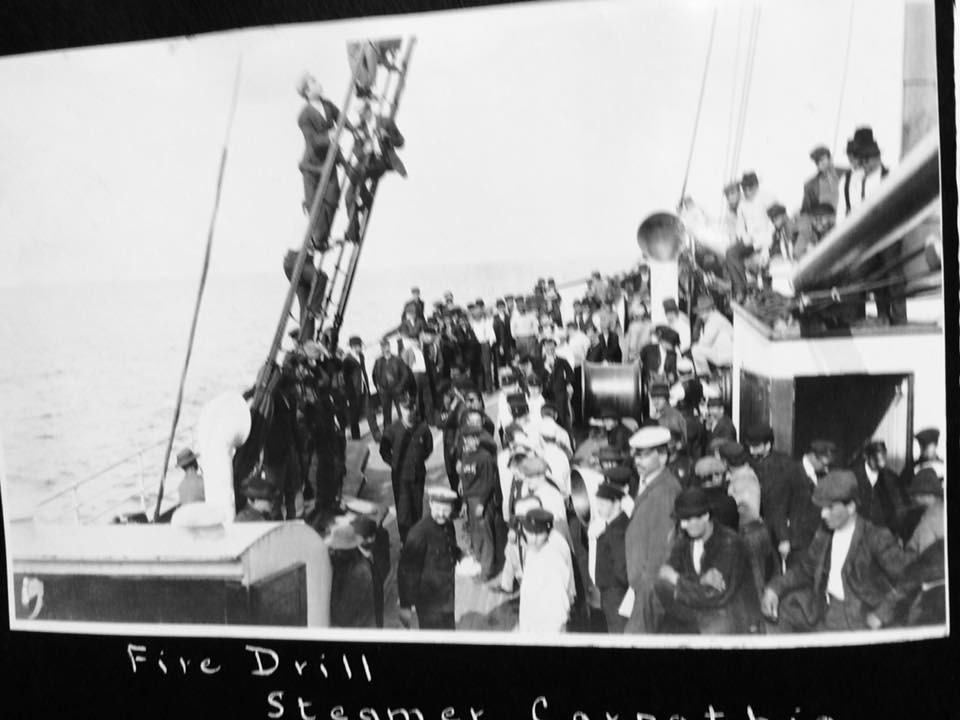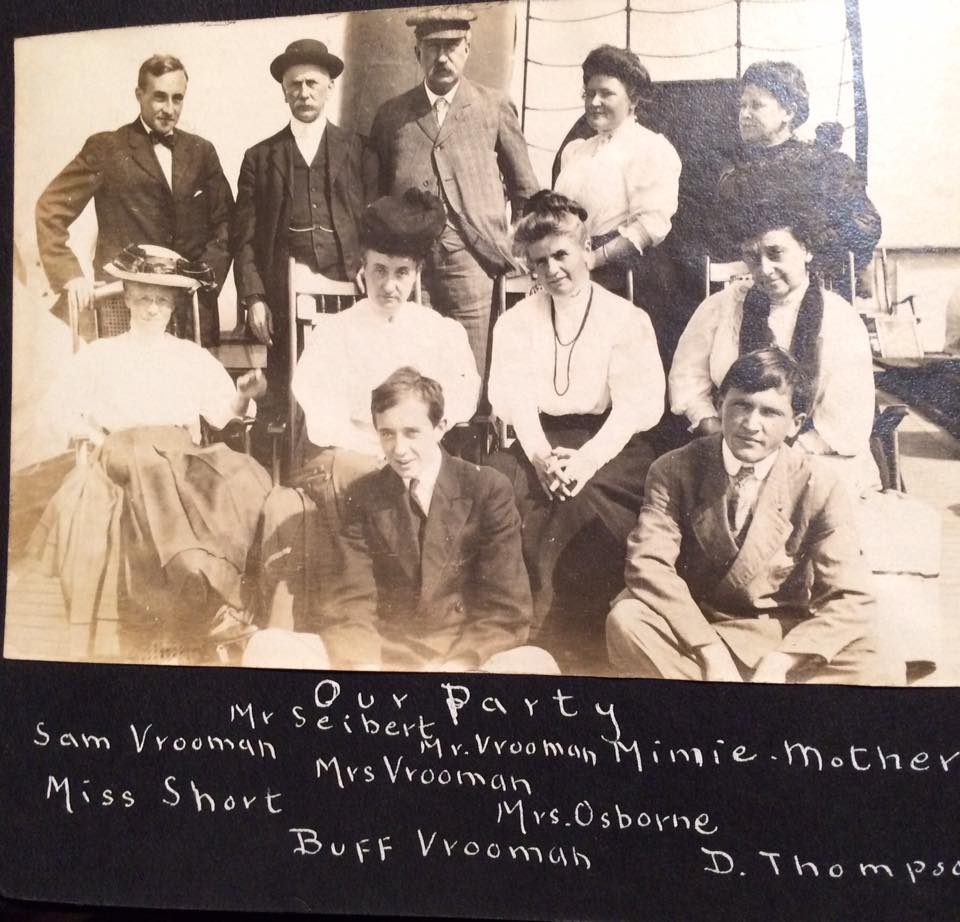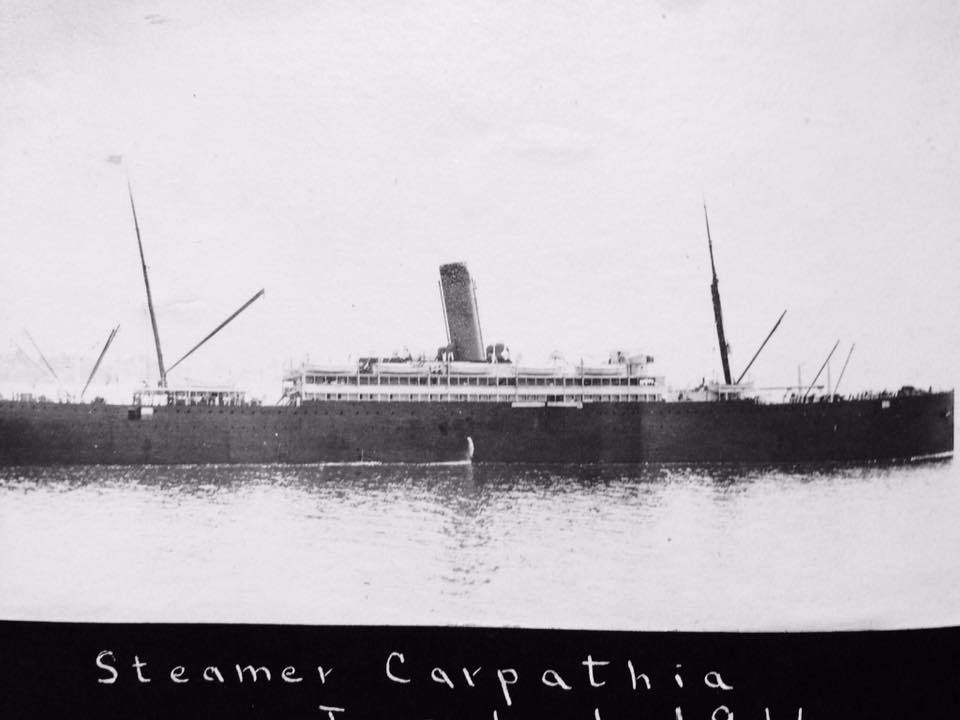 Five years later, the Carpathia became somewhat famous when it was the first ship to assist the survivors of the Titanic.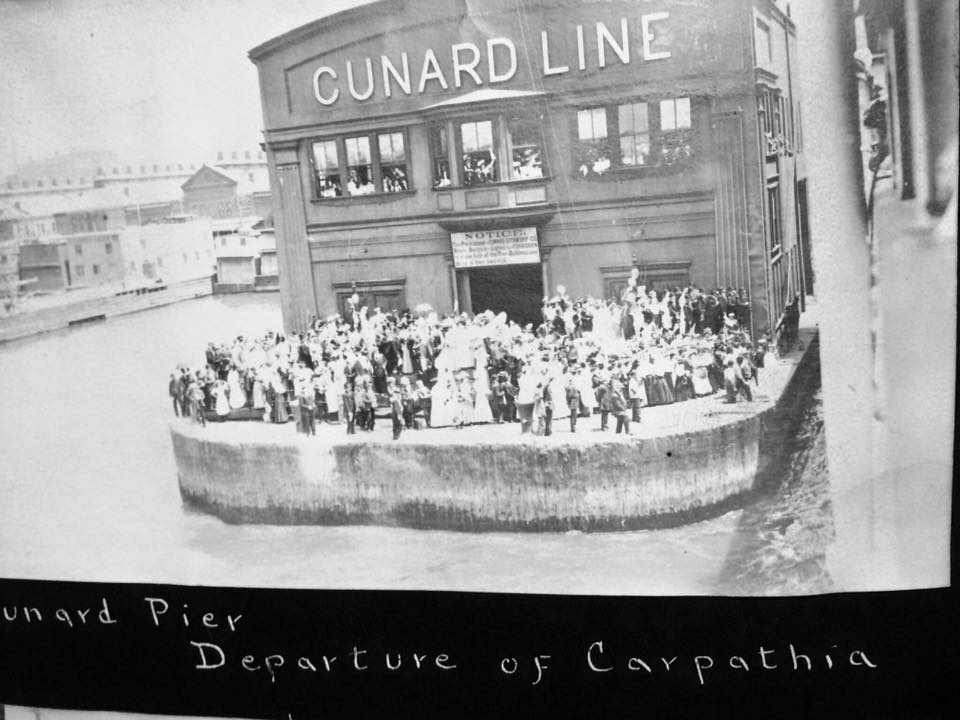 Their ship was the Carpathia.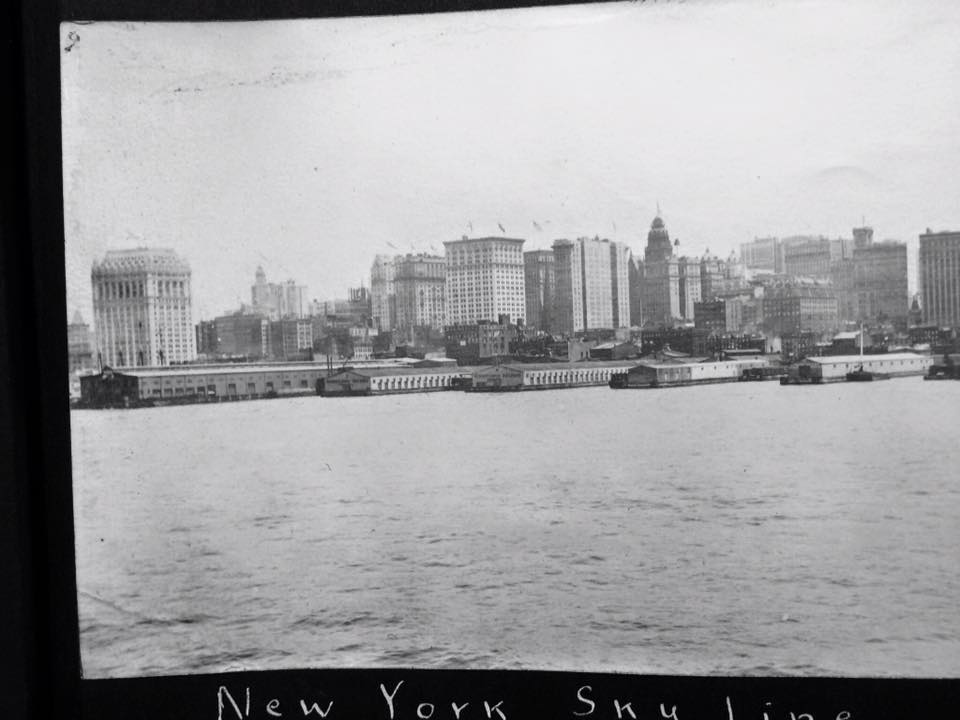 The Thompson's made the crossing via the Cunard Line.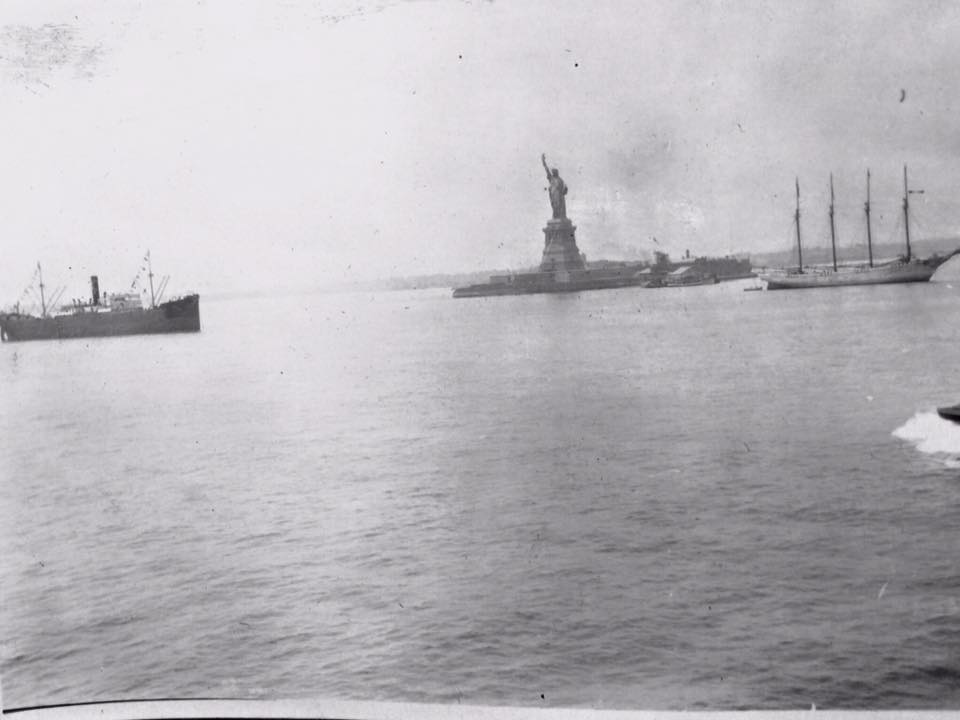 The New York skyline as it appeared in 1907
CONTINUE ON TO East Liverpool via Dale Thompson's albums2
---