East Liverpool Historical Society
The E. Sixth & Washington St. Fire-1974
From Chapter Ten, Great Fires, the unfinished manuscript of Gary Cornell, retired East Liverpool Fire Department firefighter and Fire Department historian.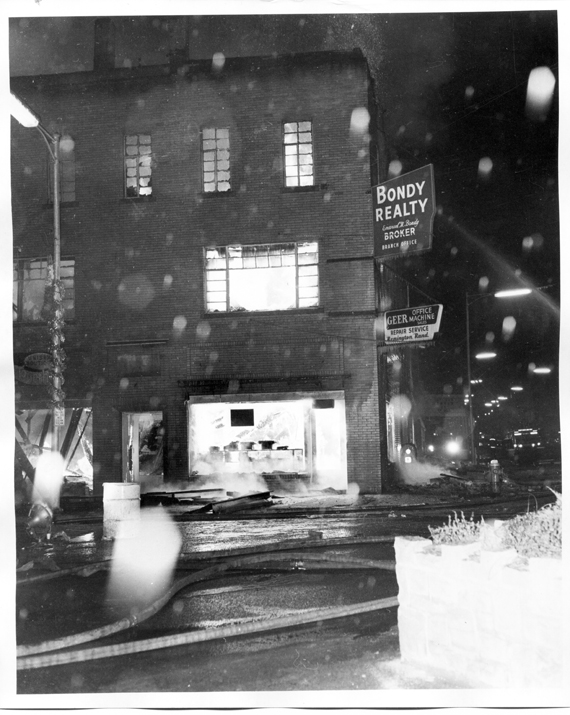 All three buildings were connected on the third floor by fire doors, which were closed. The flames spread over the roofs and soon all three structures were doomed. A walkway over Diamond Alley connected the main part of Ogilvies to its annex on the second floor of the Knowles Building. It was feared that the flames would spread into the main store, but firefighters managed to stop this. . . The blaze was brought under control by 7:30 A.M. The roofs and interiors of the buildings had collapsed leaving only empty shells. . .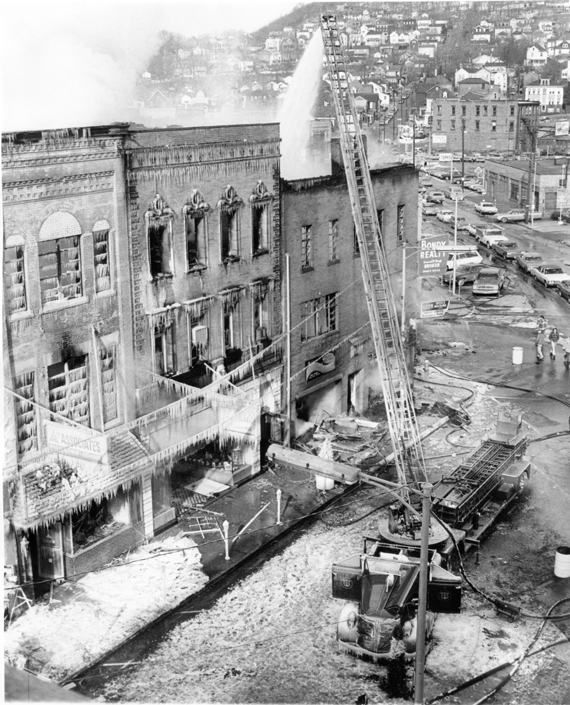 . . .The Geer Office Machine Co., the Come Together Shop, Bondy Realty, Connell's Candy Shop & Restaurant, Dr. Earle Voegltey's Optometrist office and the office of the U. S. Army recruiter. All these businesses were located in the Rapport Building on the corner of E. Sixth and Washington St.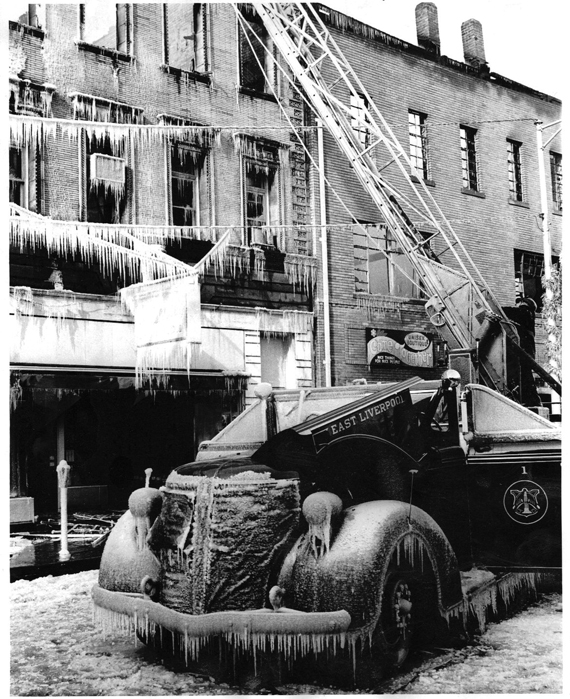 Heimies Cigar & Magazine Store was located in the Heddleston Building, on Washington St.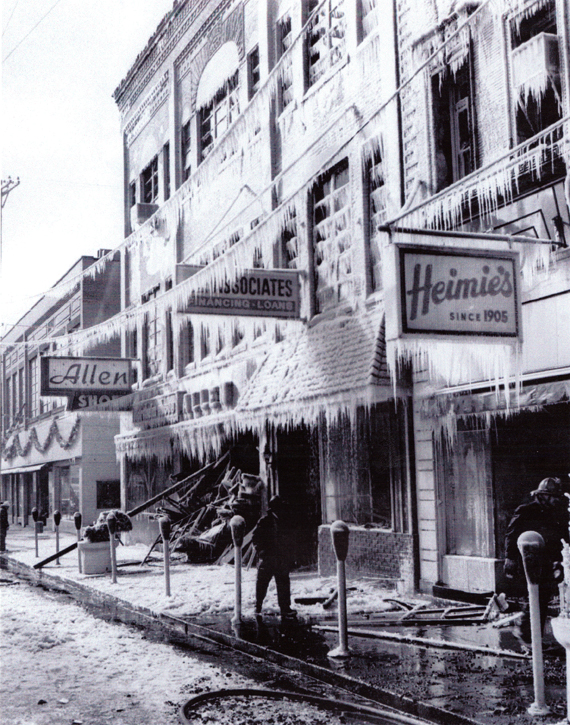 In the Knowles Building at Washington and Diamond Alley was the Associate Loan Co., Allen's Shoe Store and Ogilvies annex on the second floor.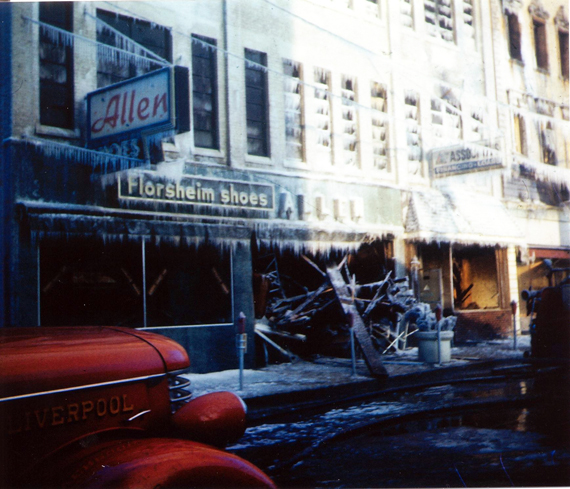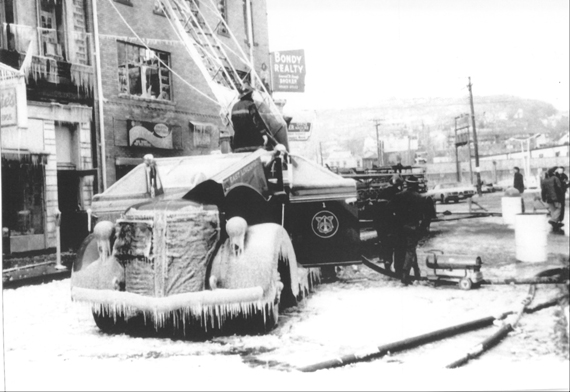 ---
These photos were donated by Tom Carnegie and the photographer was Terry Kapp. Posted on the facebook site Historical Memories of East Liverpool, Ohio by Jeff Langdon.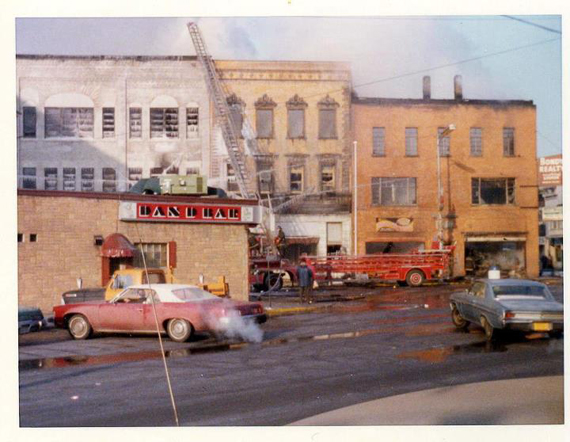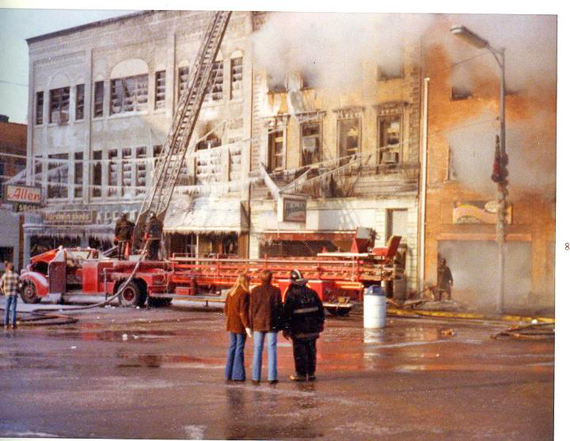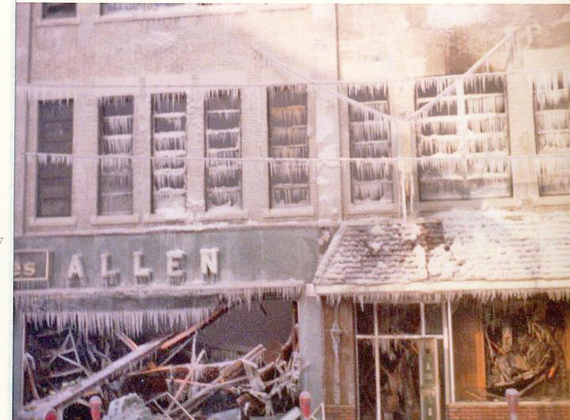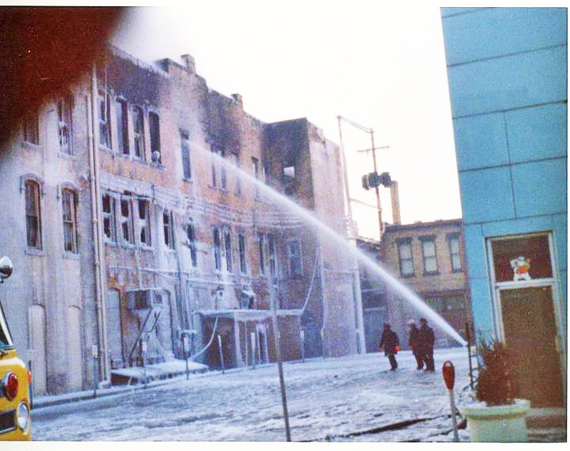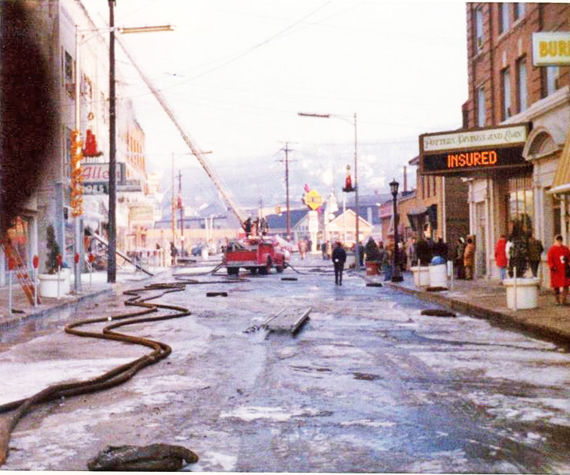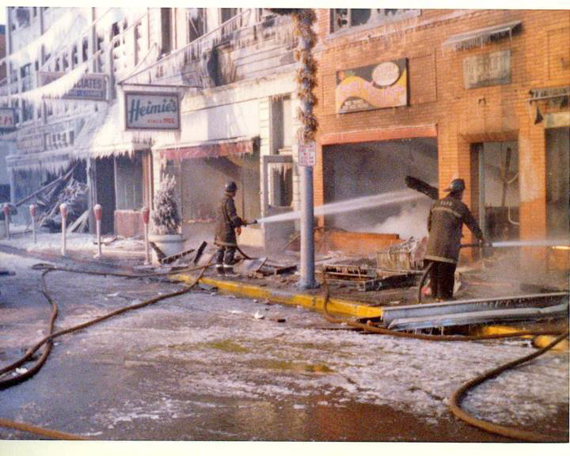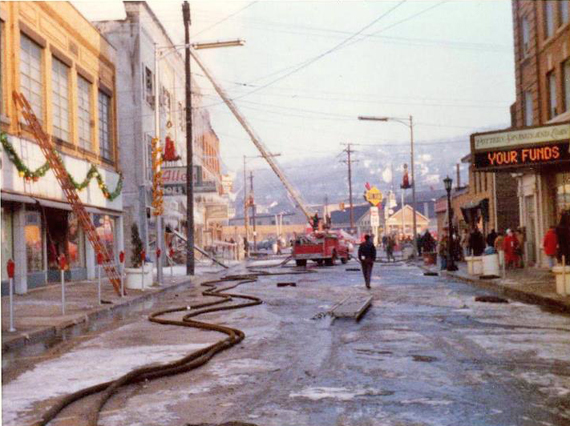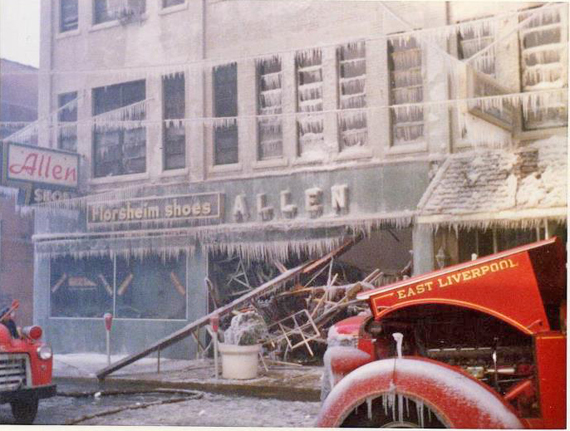 ---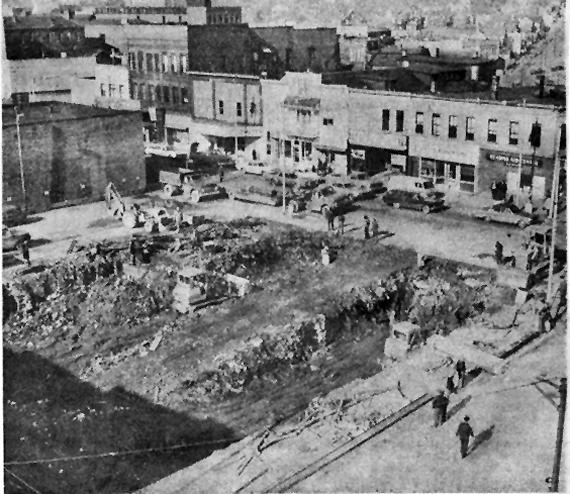 Courtesy of The Evening Review Wed. Jan. 25, 1974.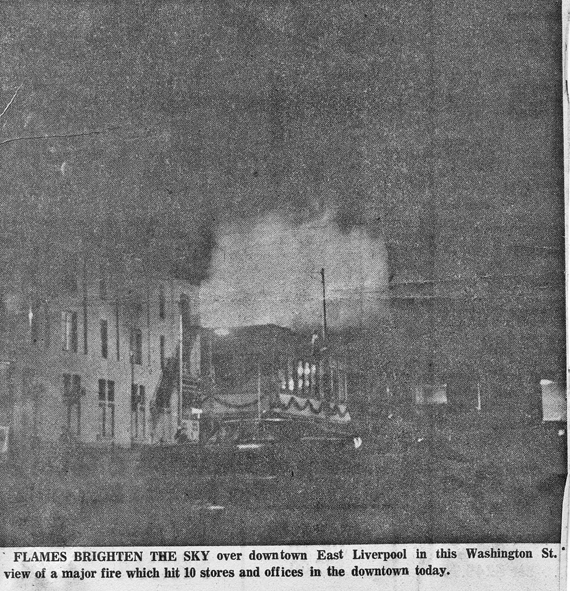 Courtesy of The Evening Review Wed. Jan. 8, 1974.
---