East Liverpool Historical Society
Hans Hacker Paintings Available on DVD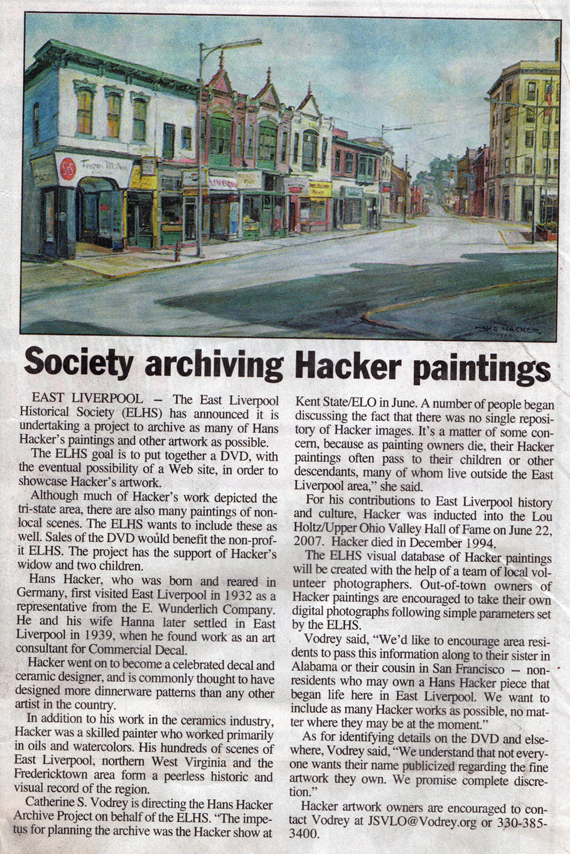 The DVD/CD is now available through the Museum of Ceramics or the East Liverpool Historical Society.
The DVD/CD set contains the most complete record of the works of Hans Hacker to date.
The cost of each two-disc set is $24.95 (plus sales tax for sets bought in Ohio or mailed to Ohio addresses). Proceeds benefit the East Liverpool Historical Society.
Each HHAP disc set comes with a CD (for use on a home computer), a DVD (for use with a television monitor and DVD player), and an explanatory booklet containing information about the paintings and other images. The images are divided into a variety of categories including scenes of East Liverpool, scenes of Fredericktown and Little Beaver Creek, Pottery Festival designs, and more.
To order by mail send your check or money order along with your name, street address, city/town and zip code to: East Liverpool Historical Society PO Box 476 East Liverpool, Ohio 43920
---