Ohio: On the storm's west side, nearly a foot of snow fell on Dayton, Ohio, which combined with the wind and cold temperatures, became their worst blizzard on record.[9] Nearly the entire state was blanketed with 10 inches of snow, with 20-30 inches (50-75 cm) being measured in eastern sections of Ohio. The highest report was 44 inches (112 cm) from Steubenville.[10] Snow drifts were up to 25 feet (7.6 m) deep. Winds exceeded 40 mph (65 km/h) with gusts as high as 60 mph (96 km/h). Bulldozers were used to clear roads.[11] Despite the high winds and snow, the annual football game between the University of Michigan and Ohio State University went on as scheduled in Columbus and was nicknamed the Snow Bowl.[5] When the snow melted during the first four days of December, river flooding occurred in Cincinnati.
http://en.wikipedia.org/wiki/Great_Appalachian_Storm_of_November_1950
The following two newspaper images are from the Frank Dawson collection.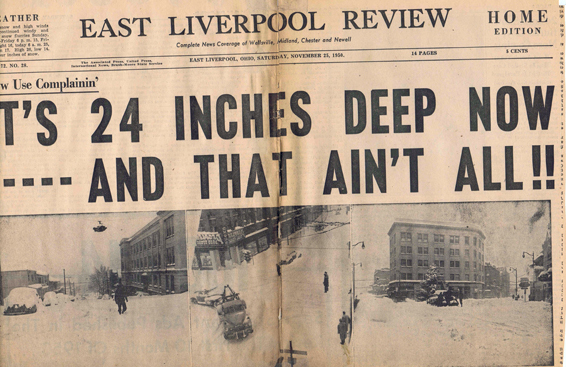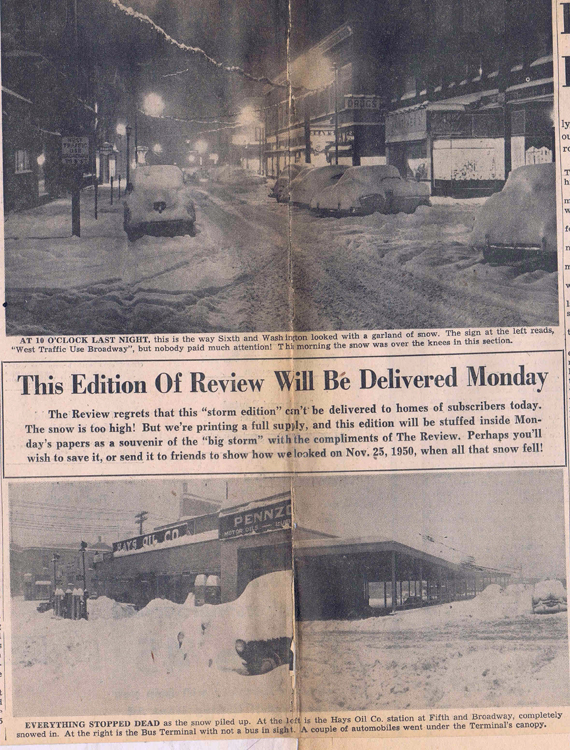 The following two photographs are from the Frank Dawson collection.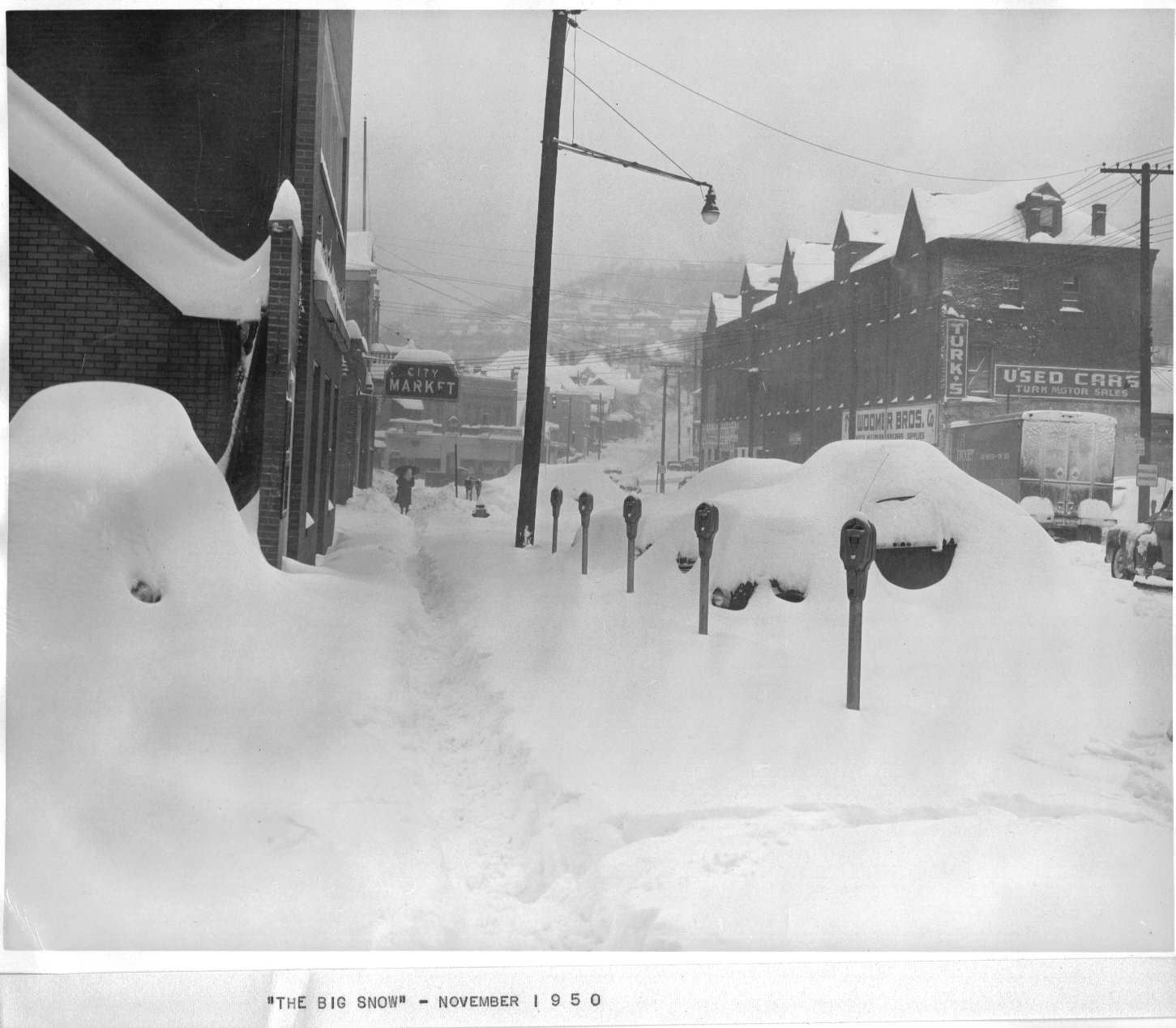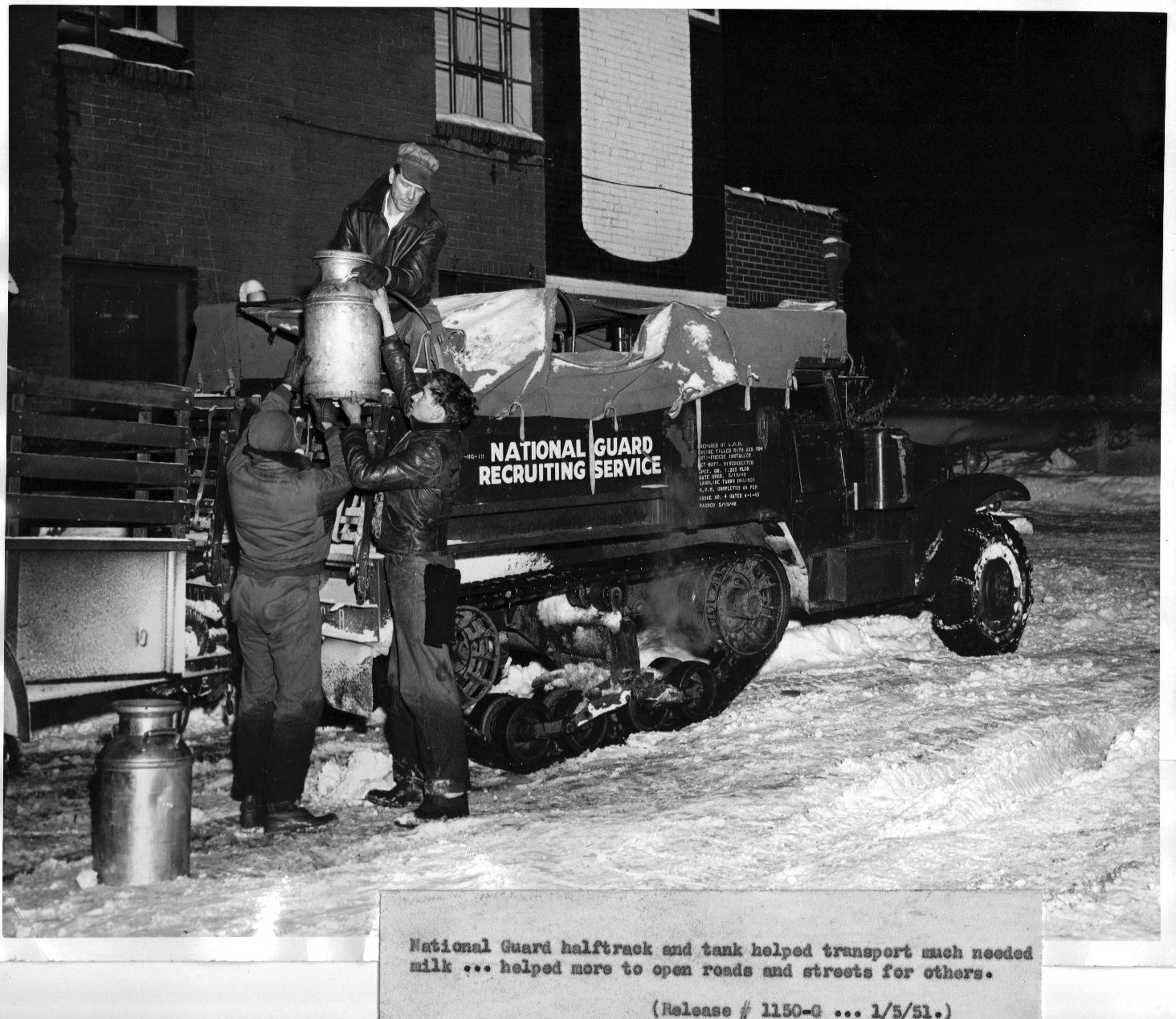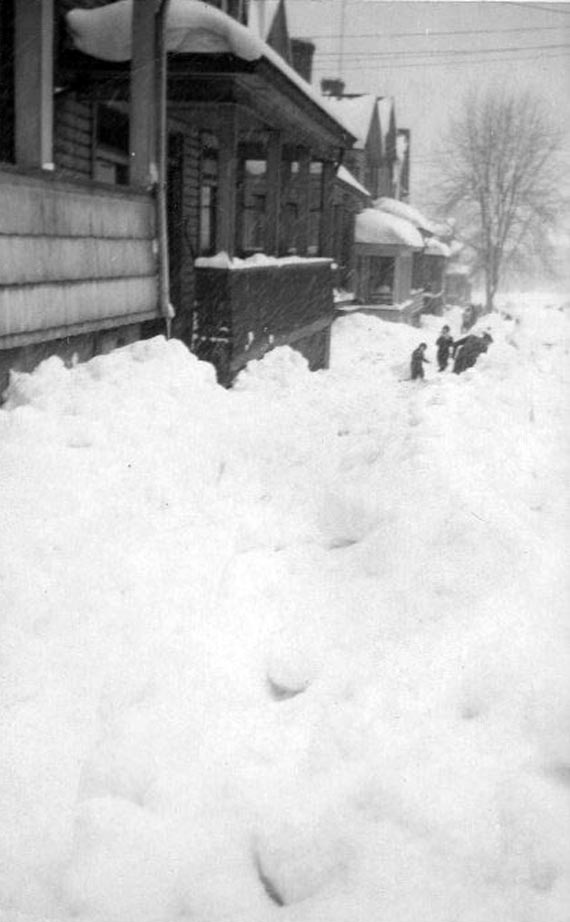 Ravine Street - Snow of 1950. Picture courtesy of Candy Fisher Solterbeck who originally posted this picture on the Facebook site "Memories of East Liverpool, Ohio."
The next 23 pictures are all courtesy of the Museum of Ceramics.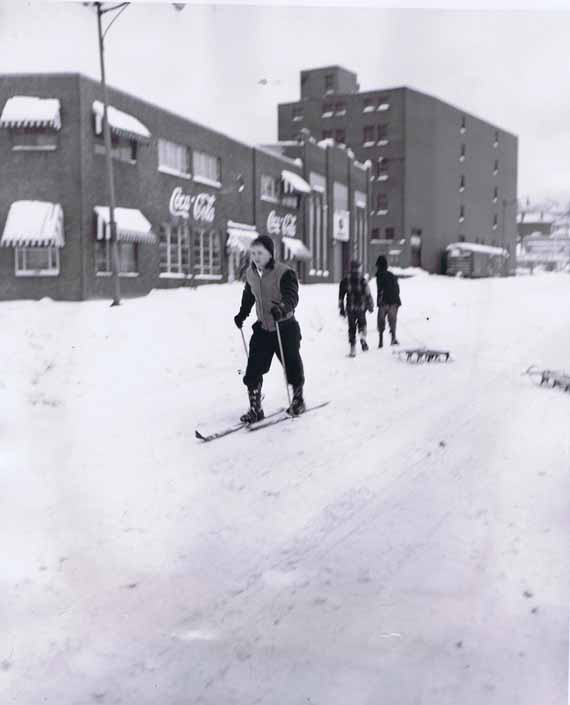 Picture #1. A little cross country skiing. Middle of Webber Way looking east towards Dresden Ave. The tall building is Riggs Grocery Wholesaler.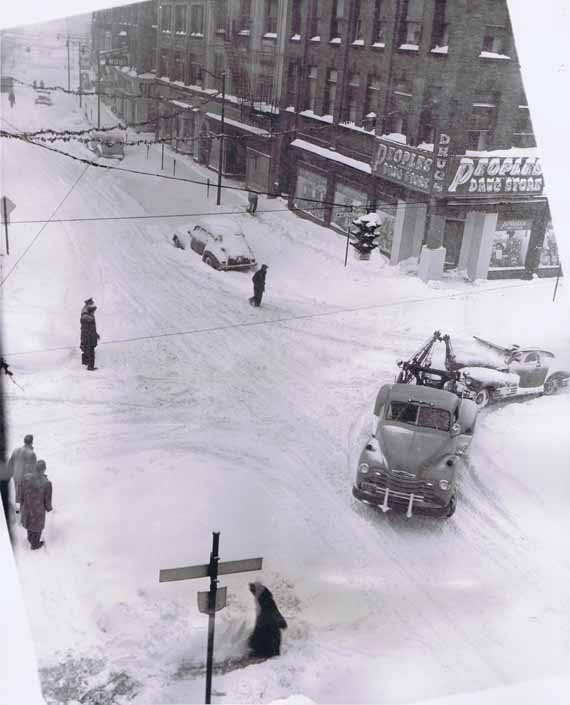 Picture #2. Intersection of Market and 5th Streets. A common sight in the immediate aftermath of the storm. Tow trucks towing vehicles. Notice WOHI sign.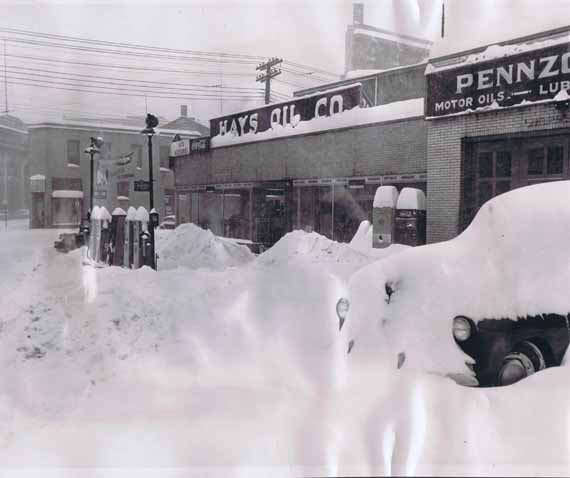 Picture #3. Hays Oil Company filling station. Corner of E 5th Street and Broadway Street.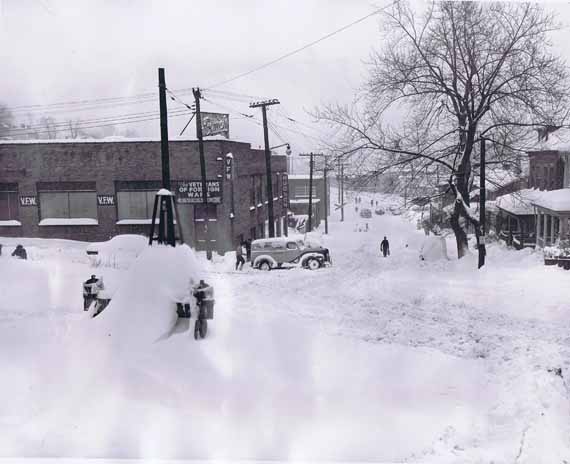 Picture #4. The corner of Walnut and Minerva Streets. The Top floor of the building with VFW was a skating rink with VFW on the ground floor.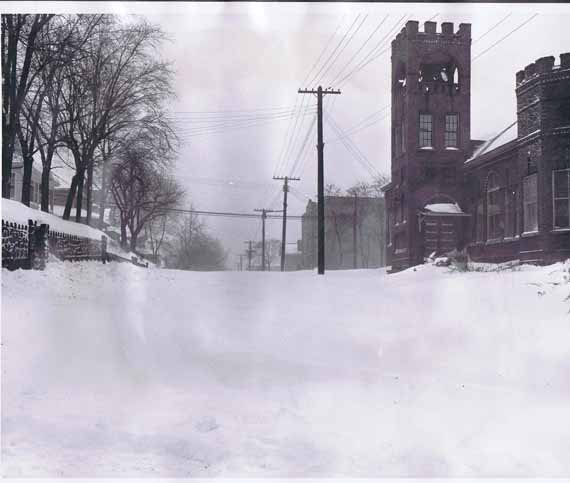 Picture #5. Thanks to Charlie Bowyer , Debbie Beck Lawlor, Paul Davis, Susan Anthony for identifying the location of this picture. Picture #5 of the Great Snow Storm is Orchard Grove Avenue east of St. Clair Avenue. That is the old Orchard Grove Methodist Church and Lincoln School in the background, right side.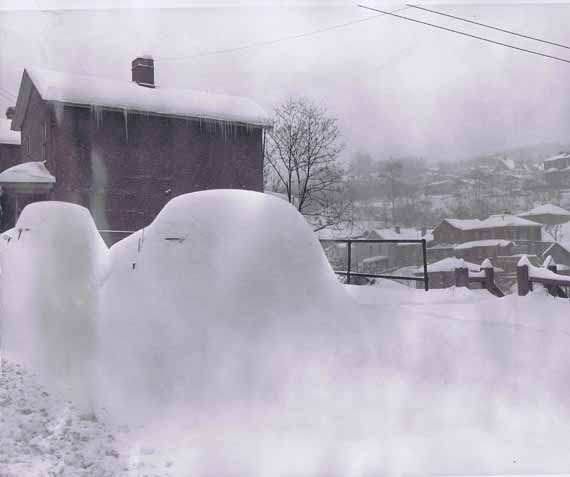 Picture #6. Thanks to Charlie Bowyer for identifying the location of this picture. #6 is just north of the Nazerine church on St Clair Ave. I don't know if the stepss are still there, but they went down to the alley.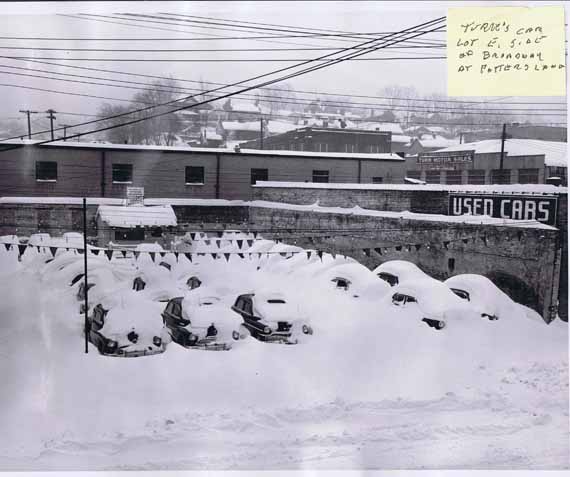 Picture #7. Turk's Car Lot East 5th side of Broadway at Potters Lane.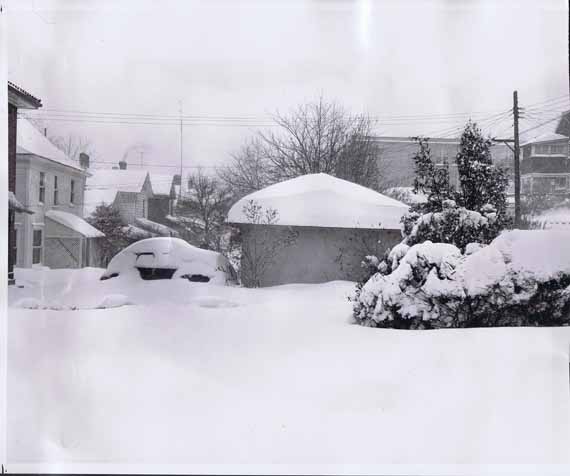 Picture #8. Thanks to Alan Lockwood for identifying the location of this picture. Number 8 is taken on Jennings at Mckinnon- thats Lincoln school in the background.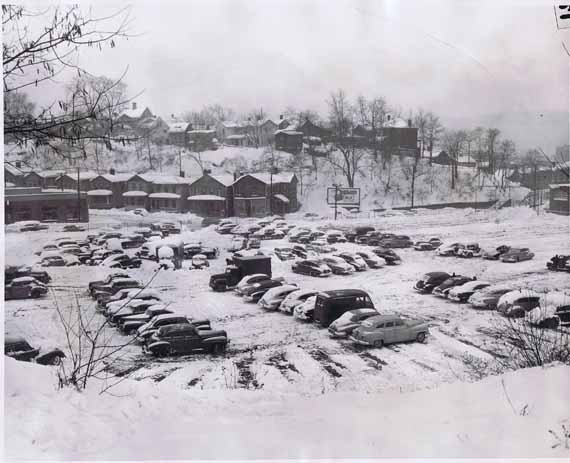 Picture #9. "Y" Vodrey Lot at Bradshow. Taken from Minerva Street looking South towards Walnut.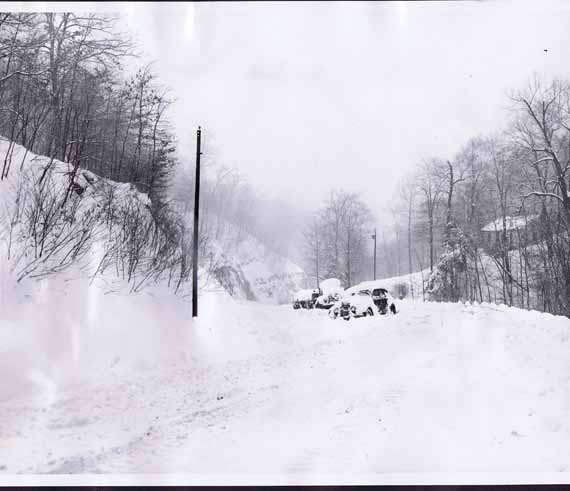 Picture #10. Thanks to Paulette Davis Boley for identifying the location of this picture. I think # 10 may be Shadyside with Jethro Hollow on the right.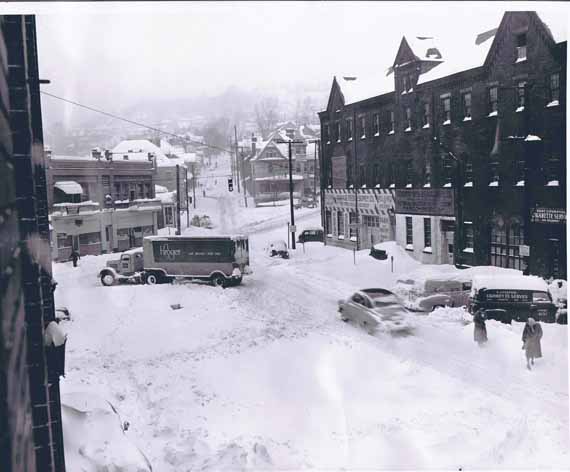 Picture #11. The famous Kroger Truck Picture. Broadway at Horn Switch. Intersection of Lincoln, St Clair and Broadway looking North. This picture was probably taken from a second floor window in the Central Fire Station.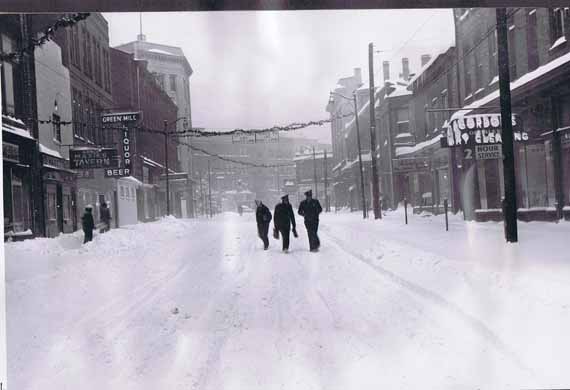 Picture #12. Dresden Ave, Looking South towards the Diamond.
Great 1950 Thanksgiving Snow Storm 2
---