East Liverpool Historical Society
Diamond Fire of 1905
16th Annual Tri-State Pottery Festival. 1983 Plate Turner's Handbook June 16, 17, 18, 1983
This is the second article on the Great Fire of 1905. Our experiences with reading about the fire it sometimes gets a little confusing trying to mentally place everything in your mind's eye.
No one living today was alive in 1905 and a lot of people who may read these articles may not have lived in East Liverpool for a number of years. Thus they may never had known the names of various buildings in the area of the fire in 1905 or may have forget ten the layout of this area.
This particular article not only describes the fire it provides a diagram of the area to help.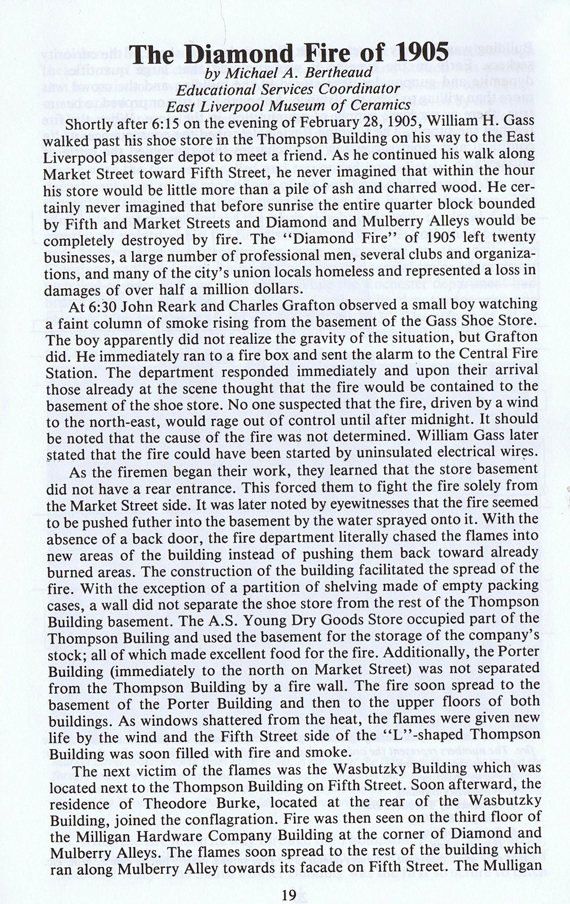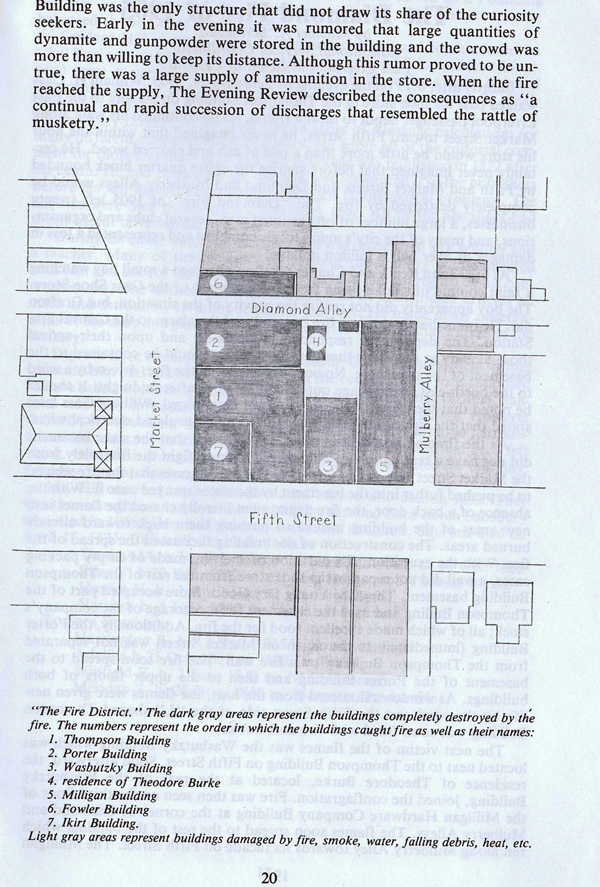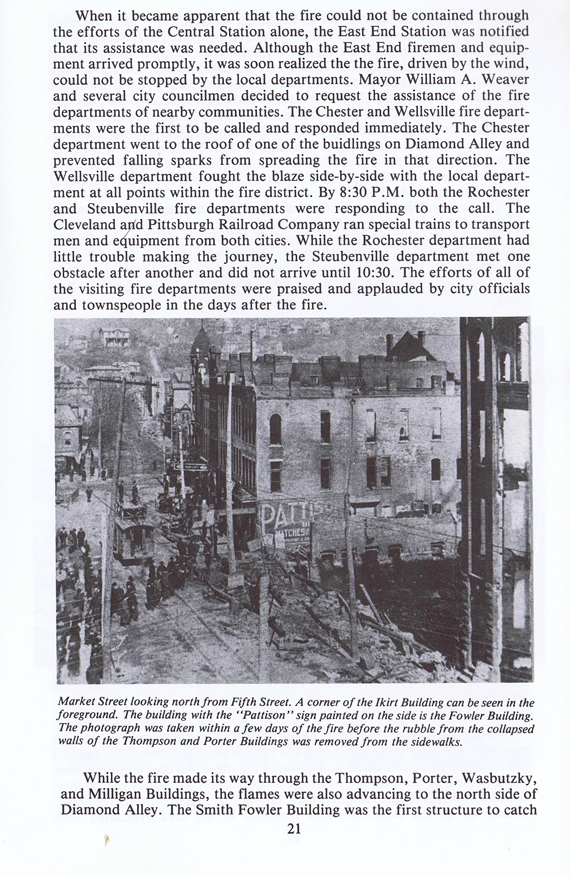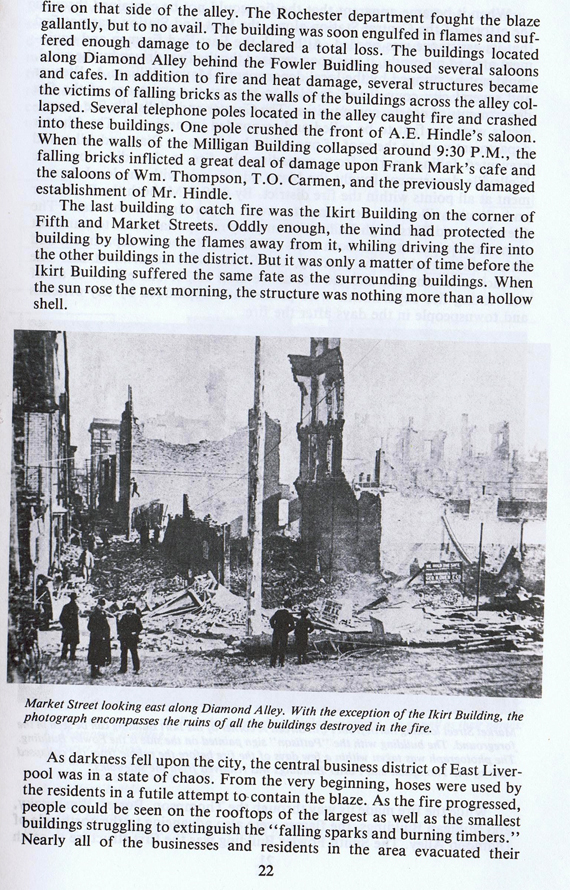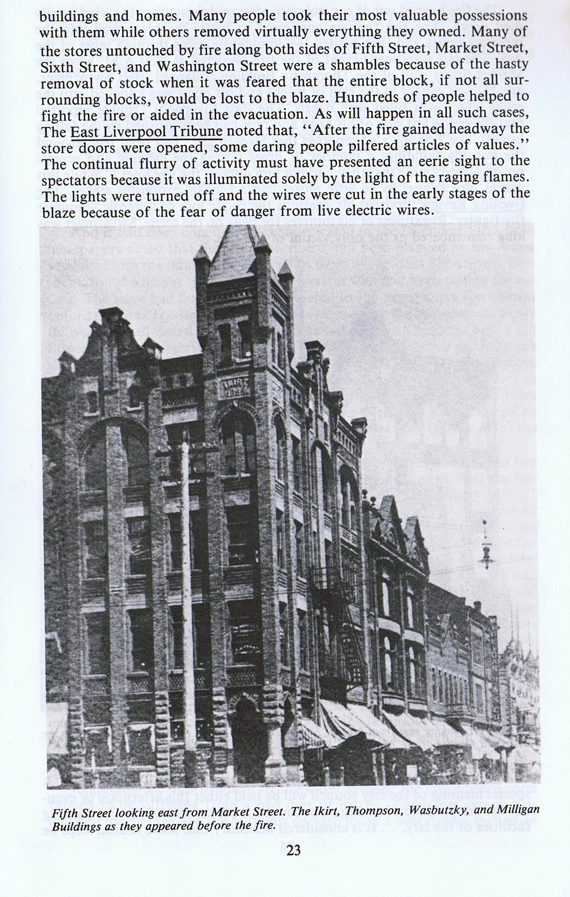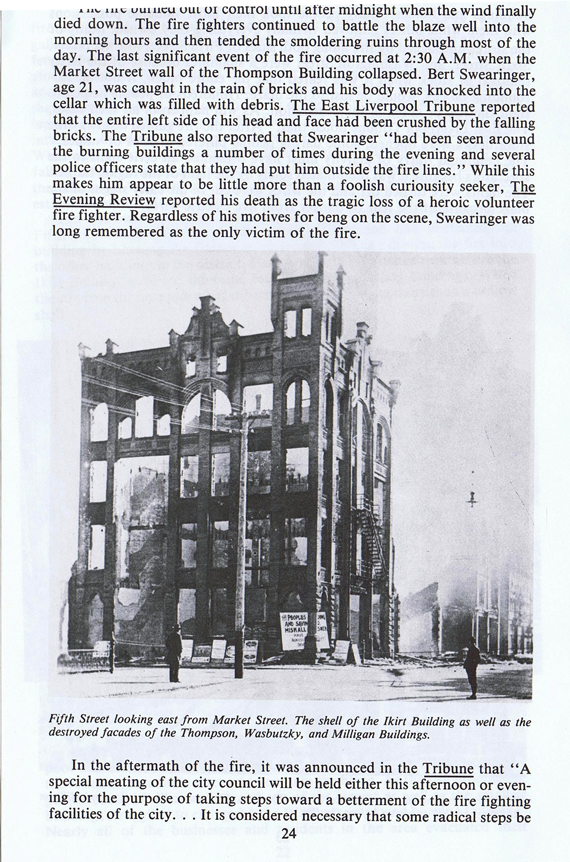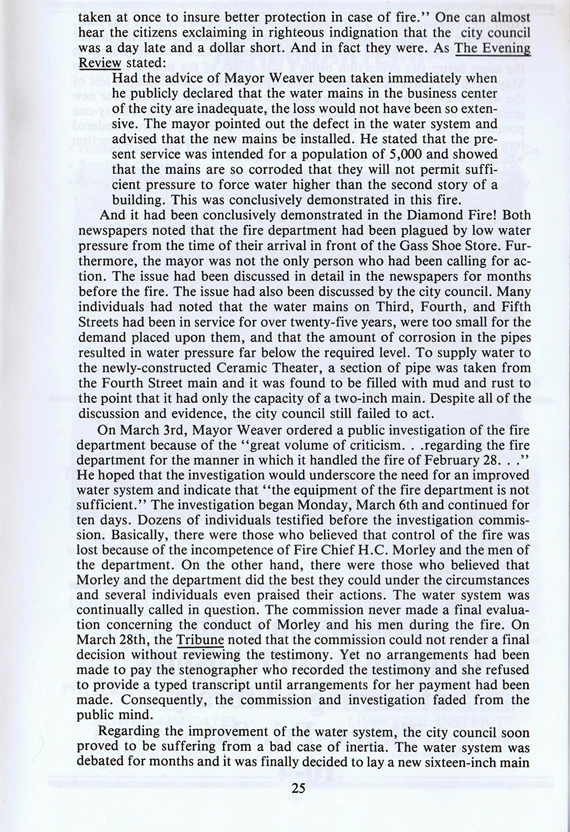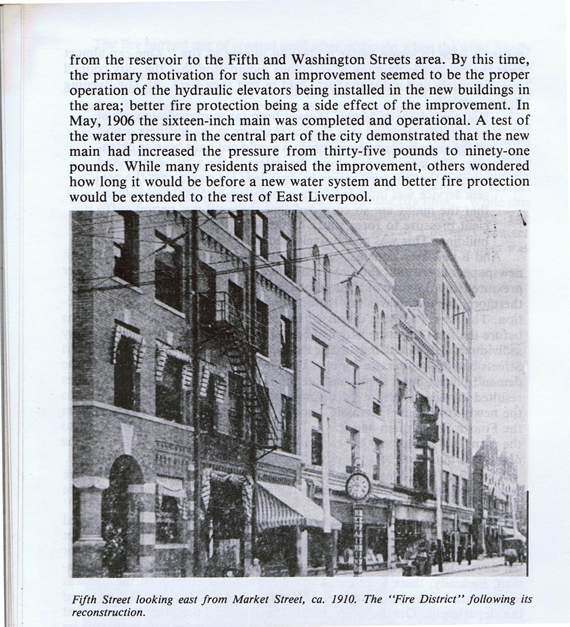 ADDITIONAL INFORMATION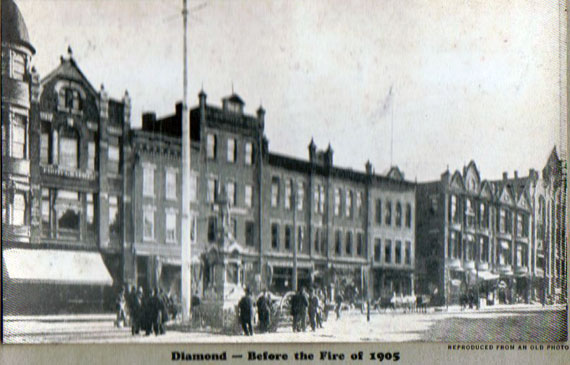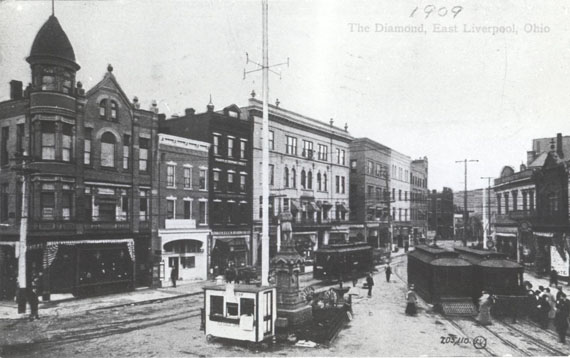 The "Diamond" in 1909 after being rebuilt after the 1905 fire.
---