East Liverpool Historical Society
Columbian Park, East End
Columbian Park was located in the city's East End, near the Car Barn. Football was played there, the Columbiana County track meet was held there in 1907 and again in 1918. At one time, Columbian Park was a race track for both throughbreds and trotters.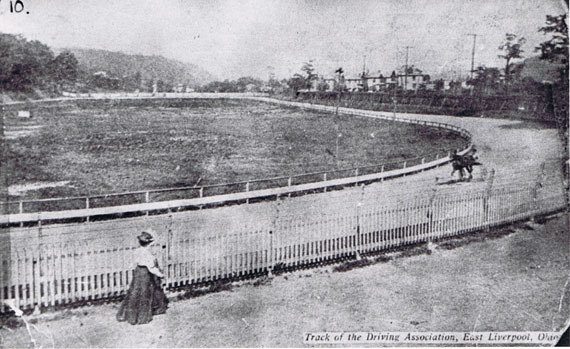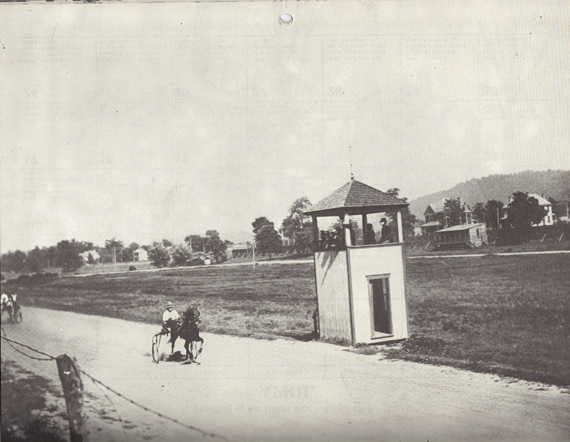 "Robert L" owned by Will Larkins outdistances "Wire Nail" owned by Harrison Rinehart at Columbian Park race track.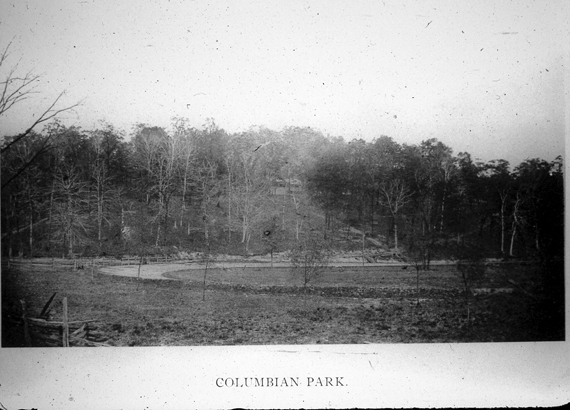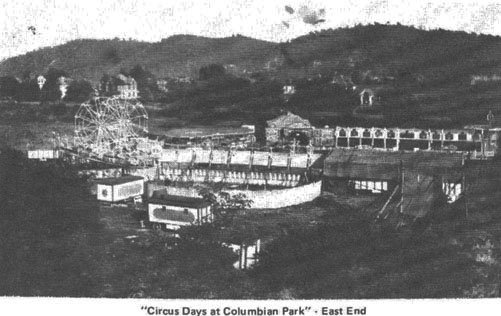 Carnivals set up on the land at times as did a Circus or two.
Soccer games were played at the East End Park in the late 1940's when Midland had a team in a Pennsylvania League and wanted to create some interest in East Liverpool.
---