East Liverpool Historical Society
First Church of Christ Disciples
First Church of Christ Disciples was built in 1911.
To get a little more history of this church see: Church Mysteries and Changes 4
These pictures were taken December 10, 2011. The church was decorated for Christmas.
Some additional pictures.http://www.laurelhollowpark.net/elo/churchofchrist_el.html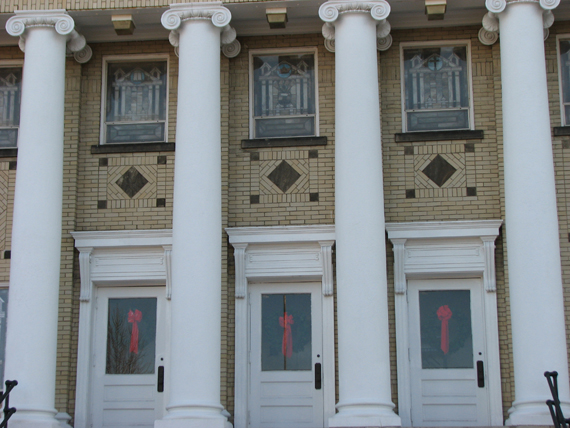 A few pictures from various angles of the exterior of the building. The exterior of this church is truly stunning.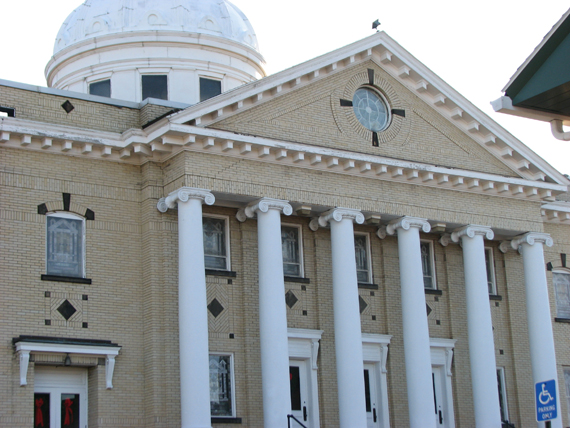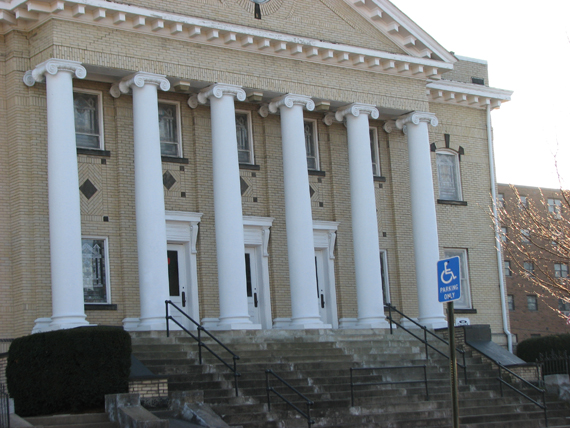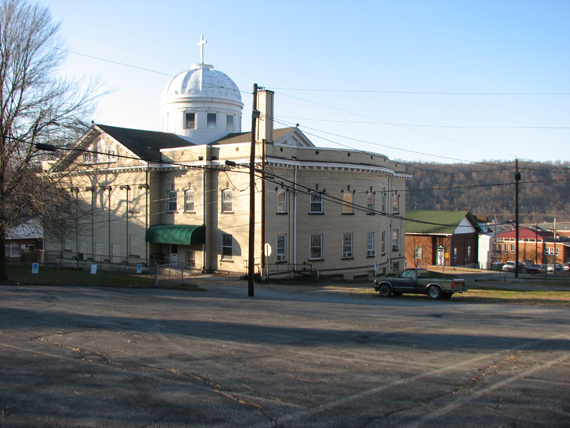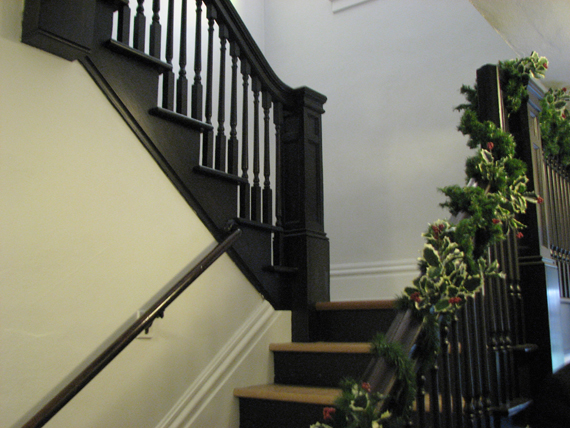 Inside the alley entrance at the back of the church.
Entering the sanctuary of the church.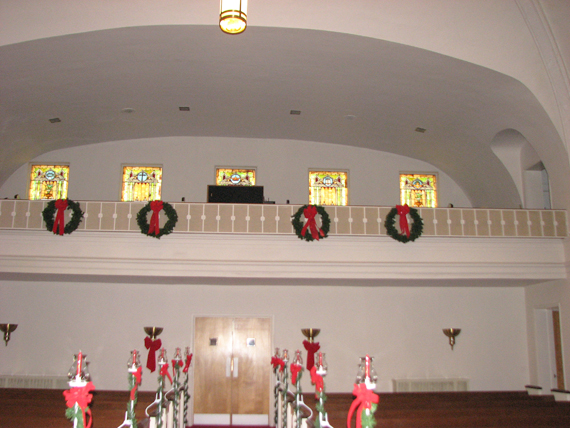 Looking towards the back.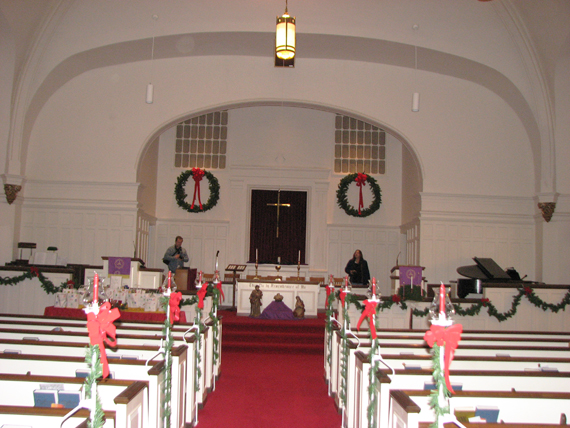 Looking towards the front.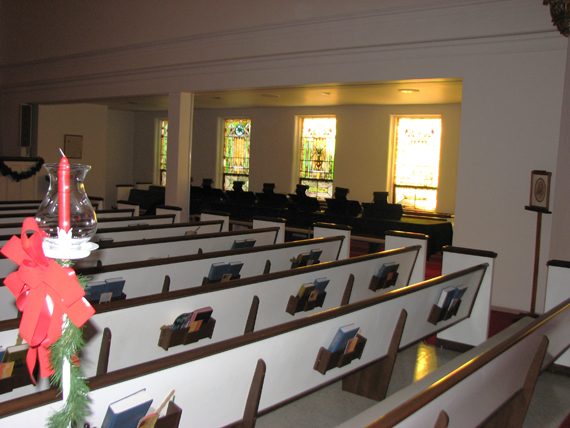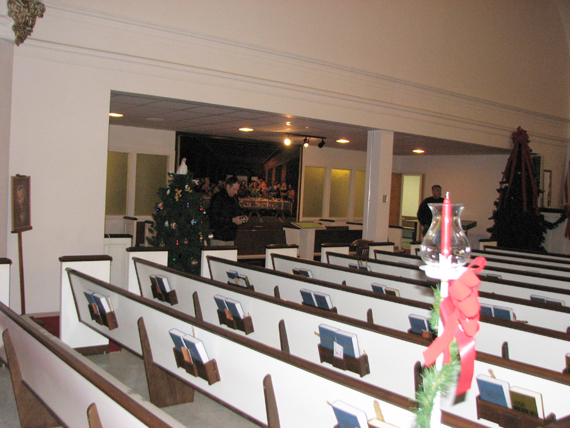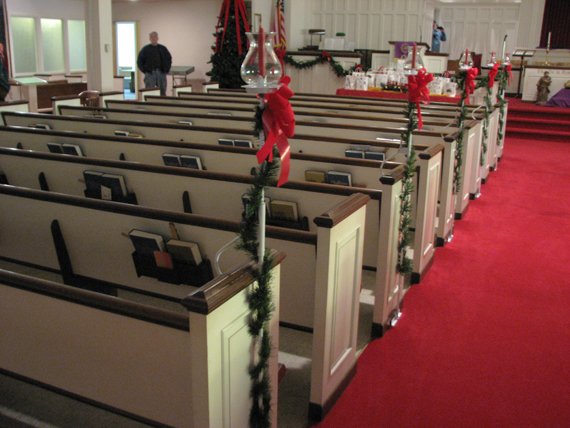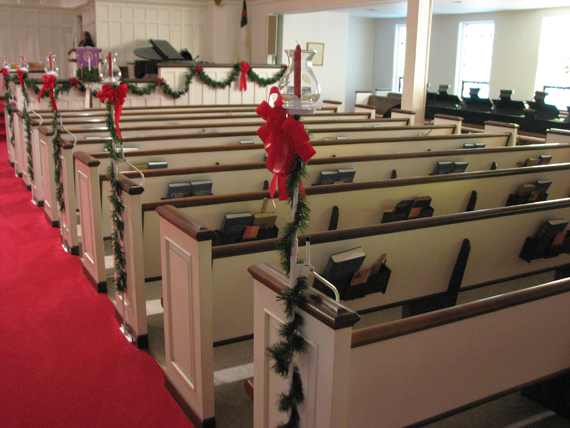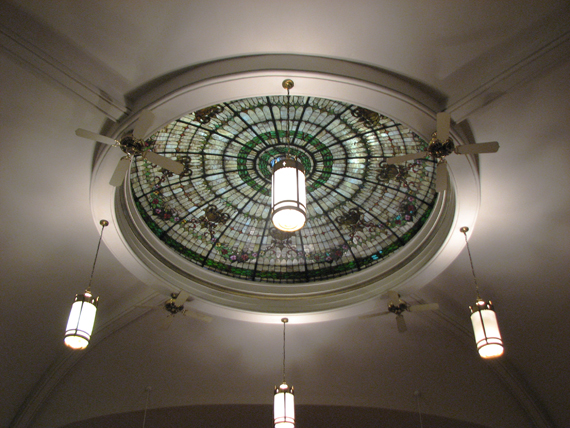 In the center of the ceiling of the sanctuary, one of the remarkable features of this church.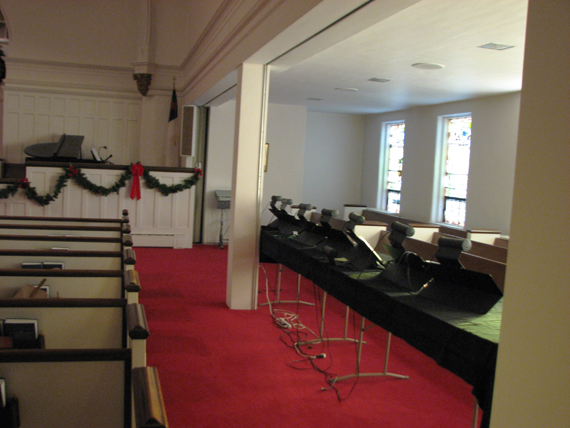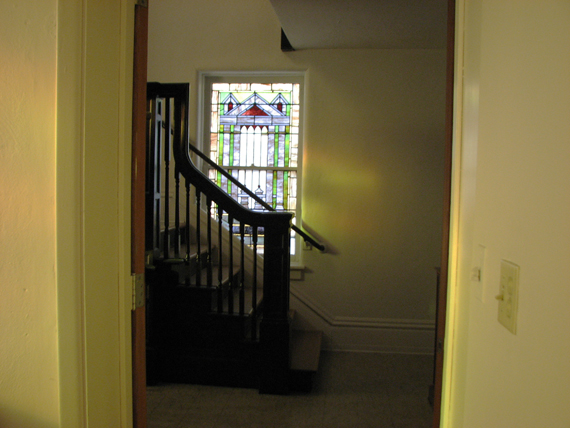 The windows as church windows usually tend to be are another remarkable feature of this church.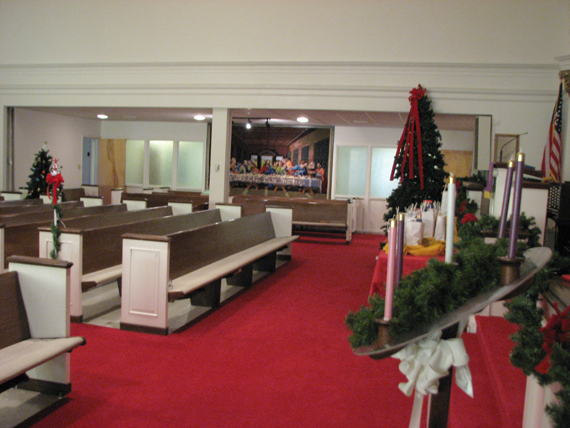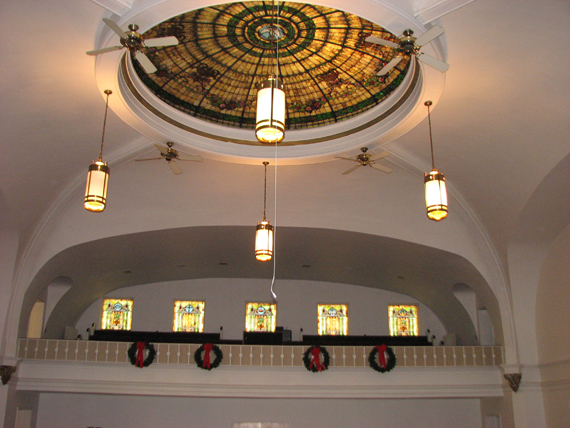 First Church of Christ Disciples 2
---